---

Each Friday, The MBW Review gives our take on some of the biggest news stories of the previous seven days. This week, we take a look at Sony/ATV's decision to license Pandora directly in the US market. The MBW Review is supported by Believe Digital.
---
"We are pleased that our songwriters will begin to enjoy the benefit of better rates on one of the most important platforms for music consumption and discovery. It is part of our ongoing strategy to ensure that all digital music services recognize the indispensable value that the words and music of a song bring to their businesses."
Sony/ATV boss Martin Bandier has long expressed dissatisfaction at the rates paid by US digital radio giant Pandora to publishers via ASCAP and BMI.
Yesterday, he finally made his breakthrough.
Although Sony/ATV (and its rights) remain within the traditional US collection societies, the publisher has now struck a direct, multi-year deal with Pandora which, in his quote above, Bandier clearly states has resulted in 'better rates'.
But what does that mean, exactly?
Sony/ATV's announcement comes in the midst of an industry-changing copyright review in the US: in short, the already-piddling statutory royalty fees paid by the likes of Pandora and iHeartRadio to ASCAP and BMI are under threat of further reduction.
Even a small tweak in these legislated payouts would unleash seismic pain on publishers – not to mention the musicians and songwriters they represent.
Meanwhile, Pandora's business model is being crippled by its duty to pay out around 50%+ of its income to the music business. It will use anything in its power to convince the US rate courts to further push down the single-digit royalty commitment to ASCAP and BMI.
The fear around Sony/ATV amongst some in the publishing community today largely comes down to one number: the per-stream figure Bandier has settled on in his direct deal with Pandora, and whether this could be used by the DSP as a benchmark to convince the US rate courts to knock down the statutory rate for everyone else.
This paranoia is given extra potency by the worry that Bandier and Sony/ATV could have taken a big advance cheque from Pandora in exchange for a lower royalty rate – or structured a complex deal which handsomely rewards the individual publisher, yet still gifts the digital service a useful annual or per-stream case study with which to dazzle legislators.
Some point to Bandier's own direct deal with digital service DMX in the past as a concerning precedent of how a singular publisher's clandestine handshake can damage the prospects of all of their peers.
In 2010, a BMI rate court judge cut the PRO's annual blanket rate in half, citing Sony/ATV's deal with DMX as a new standard. Some publishers claim this cost their community hundreds of millions of dollars.
For what it's worth, I'm not buying that Bandier would have reached a poorer per-stream deal with Pandora than ASCAP or BMI currently hold.
The logic: doing so would put Sony/ATV at a distinct market disadvantage when it comes to their bread and butter – signing the biggest songwriters in the world.
Trumpeting Bandier's acceptance of a low royalty rate would be manna from heaven for his rivals during the brinkmanship of fighting for creator signatures.
It's also only fair to spend a moment looking on the bright side: it's entirely possible that Bandier has won a more generous rate from Pandora than ASCAP or BMI could manage. If anything, that would hand pro-royalty lobbyists a weapon with which to force up Pandora's future statutory payouts.
Plus, it's hard to blame Bandier for his obvious glee at bypassing the commission/administration fees he would have previously had to allow ASCAP and BMI to slice off the top of his money.
Luckily, speculation or scurrilous guesswork over the royalty contract is largely immaterial: in the age of ruthless web transparency, the deal Bandier has struck with Pandora will come out, eventually, just as it did for BMG, who agreed a direct deal with Pandora a year before Sony/ATV did the same.
At that point, the world will know whether Sony/ATV's deal makes sense for the few, or for the many.
---
Royalty rates aside, what's really interesting to me about this agreement is not what Bandier has taken, but what he's willing to give.
I keep coming back to a pointed euphemism from Pandora in the Sony/ATV agreement PR yesterday. The DSP chose its words suspiciously carefully when expressing joy at striking a "modernised" royalty deal with Bandier.
If 'modernisation' in this case refers to unlocking new revenue streams and even making a decent fist at profitability, Pandora needs to get its skates on.
Wall Street appears to be becoming tired of Pandora's continued net losses. Meanwhile, the 50%+ of its income it pays out to rightsholders isn't pleasing anyone – from furious songwriters with laughable cheques, to wincing Pandora investors.
It either needs to pivot, or expand.
Pandora's recent $450m acquisition of Ticketfly showed rich intent to move beyond the profit-averse world of non-interactive streaming.
But clearly, it needs to do more.
Pandora's current revenue per user stands at a miserly $11.50 a year, or less than $1 a month. (Pandora revenues in 2014 were $920m, across around 80m listeners.)
That figure is running behind Spotify ($16-$18 annual RPU) and way, way, way behind subscribers of Sirius XM ($153 annual RPU).
Investors will hate that Sirius comparison, and know why there's such a shameful gulf between the two figures: Pandora's subscription tier is an unenterprising failure, attracting less than 5% of its total users to pay a monthly fee.
Back to Bandier, and where the biggest point of interest in Sony/ATV's deal may reside.
The exec may well have permitted Pandora the opportunity to play with some more rights – offline temporary downloads, perhaps, or more on-demand elements, or maybe just lyric additions – that ASCAP and BMI don't have in their jurisdiction.
There may have even been specific discussions about exploiting particular Sony/ATV-signed superstars like Taylor Swift or The Beatles.
As a reward for such commitments, Bandier gets that fabled 'better rate'.
If that's close to accurate, the flexibility of a direct deal with Pandora in the US will only become a more tempting affair for others in the future.
(In fact, it already is: I've heard that Pandora is now in discussions with 10-15 other publishers about a direct US license. Such activity rather begs the question of when ASCAP and BMI's blanket Pandora agreement expires, and whether that will trigger a mass emulation of Martin Bandier's exploits amongst members.)
There are potential further complications, however. Songwriters outside the US usually assign their rights to a local PRO to operate on a global basis. It is unclear how Sony/ATV's direct US agreement with Pandora will affect this tradition.
And what of songwriters signed to other publishers who co-write on Sony/ATV hits? Especially those songwriters whose digital rights remain in the ASCAP/BMI system?
A beaming Bandier said his new deal with Pandora was "part of our ongoing strategy to ensure that all digital music services recognize the indispensable value that the words and music of a song bring to their businesses".
It's a laudable mission.
One hopes he's not only carefully considered how much money these songs deserve to bank from Pandora – but how that payment is structured, and what it ultimately means for the future of the songwriting and publishing community at large.
---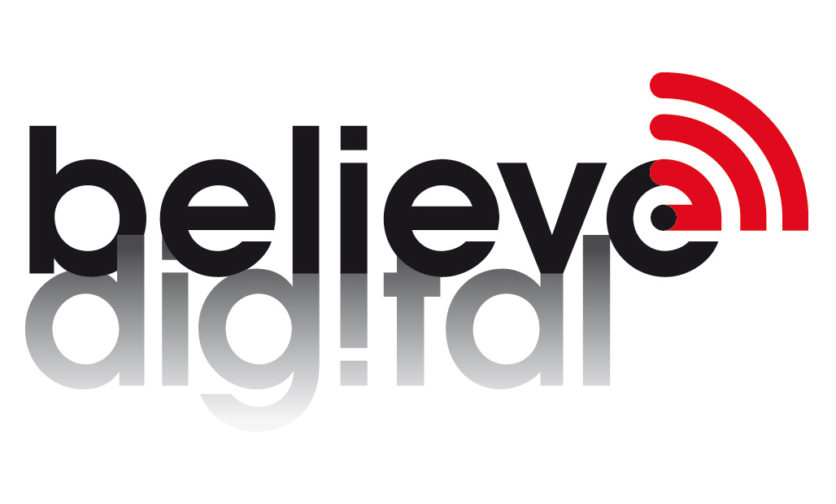 The MBW Review is supported by Believe Digital, a leading independent digital distributor and services provider for artists & labels worldwide. Believe empowers artists and labels to maximize the value of their music with a full suite of services. Championing innovation and transparency throughout its ten-year history, Believe prides itself on providing tailor-made services for each label and artist. Visit believedigital.com for more details.

---
Music Business Worldwide