Regular readers of Music Business Worldwide won't need a refresher on who Merck Mercuriadis is – or his predilection for buying big music rights, for big sums, at Hipgnosis Songs Fund.
Yesterday (February 8) wealth management firm Investec critiqued an interesting aspect of Hipgnosis that hasn't, to date, garnered much attention: when Mercuriadis' UK-listed company issues announcements regarding its acquisition of a songwriter catalog, it hardly ever mentions a price.
In fact, historically, Hipgnosis has only publicly named the price paid for two of its buyouts: its first ever catalog acquisition ($23m for a 75% stake in The-Dream's song portfolio, announced in July 2018) and its biggest ever catalog acquisition ($322.9m for a Kobalt-managed fund's copyrights, announced in November 2020).
Every other catalog acquisition made by Mercuriadis' company has been announced to the media (and the markets) without the inclusion of a price-tag.
Investec's criticism of this practice came within a research note in which it opined that a rival to Hipgnosis – the Round Hill Music-managed fund that recently IPO'd on the London Stock Exchange – was a 'Buy' for hungry shareholders.
One of the reasons for Investec's bullish stance on the Round Hill fund was that it offers "transparent disclosure" that the investment firm considers "industry leading". In other words, Round Hill is telling the world (and its investors) precisely what the fund is paying for acquired assets.
We saw this last week, when Round Hill confirmed that its UK fund (Round Hill Music Royalty Fund Ltd.) had successfully acquired a bundle of copyrights for $282m from another, private fund ('Fund One') also managed by Round Hill. Round Hill's fund futher announced its intention to buy the last bunch of copyrights still owned by Fund One – a 29% stake in the Carlin song catalog – for around $81m by March 31.
"We are impressed by the transparency provided by Round Hill on this acquisition… This is in stark contrast to Hipgnosis which provides little or no financial information for each acquisition."

Investec research note
Investec wrote: "We are impressed by the transparency provided by Round Hill on this acquisition. On its website, the investment manager has provided comprehensive financial information on the transaction and the assets acquired. This includes headline acquisition details such as price, multiple and portfolio NPS but also includes case studies, transaction overviews and historical NPS for each catalogue, and forecast growth rates for individual revenue streams used in the valuation."
The Investec note continued (damning tone optional): "This is in stark contrast to Hipgnosis which provides little or no financial information for each acquisition and very little detail on the assumptions made in its valuation."
Investec's stance was today (February 9) amplified in UK newspaper The Times – with a dash of extra venom – by that publication's chief business commentator, Alistair Osborne.
Suggesting that Merck Mercuriadis's "spell is broken" Osborne lambasted Hipgnosis for its "iffy disclosure" over the prices paid for its acquisitions.
Oborne suggests that, compared with Hipgnosis, the equivalent disclosure on Round Hill's catalogs is "on a different scale".
He praises the transparency Round Hill provides investors through "annual revenues going back to 2011, key valuation metrics, details on value-creation plans".
All of which, Osborne says, lies in stark contrast to "the trust me guv approach from Mercuriadis: a man incentivised to bulk up the fund because he also owns 57% of its investment adviser".
---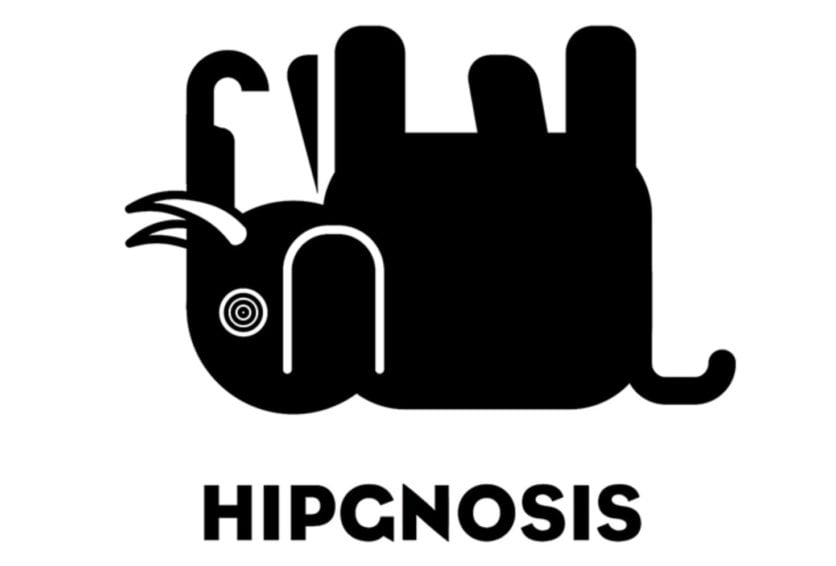 Hipgnosis would no doubt counter that its filings provide shareholders with a satisfactory level of disclosure on total spending and acquisition multiples, without needing to get into the nitty-gritty of individual catalogs.
For example, in Hipgnosis' interim report released in December 2020, it disclosed that it had spent a total of approximately £1.18bn on 117 catalogs between the point of its 2018 IPO and the end of September 2020.
It also disclosed that this £1.18bn had been used to acquire assets at a price "representing a blended acquisition multiple of 14.76x historic annual income [of the acquired assets]".
Hipgnosis further disclosed both its six-monthly and annual revenues, as well as its profit/loss, just as it has ever since its founding.
The Times may be more impressed if Hipgnosis' numbers went "back to 2011" like Round Hill's, but that might be a touch difficult, seeing as Mercuriadis' company was founded seven years after this date.
---
Beyond the babble of whether Hipgnosis is disclosing enough information to investors vs. Round Hill, however, is the much more important matter of strategy.
I've never put much stock in the old music biz adage that there are somehow "music people" and then there are "money people" – reasoning that anyone whose life has been irrevocably changed by an record must develop automatic sensitivity to the idea of the artistic temperament. But the illogical take in Alistair Osborne's critique has got me back-pedalling.
Songwriters are, famously, sensitive creatures. Many of them, like many of us, enjoy money.
But to talk about it? To publicly slap something as gauche and grasping as a price-tag on a collection of music cooked up with pain and love and magic over the course of a career?
Such things leave an acrid taste in the mouths of most musical creators – not to mention leaving them red-faced – and Merck Mercuriadis knows it.
I haven't yet asked Mercuriadis if the omission of a price in Hipgnosis' announcements is deliberate, but I'm willing to bet serious cash (not Hipgnosis-serious cash, mind) that it is.
Whether it's the acquisition of a catalog from an artist as famously irascible as Neil Young, or as hip a gunslinger as Mark Ronson or Starrah, surely discretion becomes a priceless part of the negotiation ritual?
Surely, when the complicated dance of convincing a musician to hand over the keys to their music rights is nearing its final throes, it's a very delicate time?
And surely the idea that a big, ugly dollar figure could consequently be thrust in front of headline writers is one best avoided, lest it swiftly turn a happy deal sour?
---
Round Hill's fund currently doesn't have to worry about this problem: considering it's buying assets via Round Hill Music, no individual songwriter involved currently risks getting clobbered for their "megabucks payday". (This was exactly the same situation when Hipgnosis acquired the Kobalt fund's copyrights… and declared the price.)
Yet it's not as if Round Hill itself doesn't appreciate the value of fiscal discretion with artists and songwriters. That's why we've seen its private funds recently announce the acquisition of assets from the likes of Massive Attack, Billy Duffy of The Cult, and Bryan Adams collaborator Jim Vallance… without any details of dollars and cents.
Other Round Hill agreements with the likes of Craig David and Rob Thomas, meanwhile, have been announced as mere "publishing deals" without any mention of the associated acquisition of these artists' copyrights – which further hints at the sensitive nature of songwriter sell-off PR.
You can see this pattern play out everywhere, from Universal's acquisition of Bob Dylan's catalog (thought to be for between $350 million and $400 million, but not announced), to KKR's acquisition of Ryan Tedder's catalog (thought to be in the region of $200 million, but not announced), to Vine Investments' acquisition of Calvin Harris' catalog (thought to be for around $100 million, but… you get the picture).
---
All of the deal-makers behind these buyouts know what Hipgnosis knows: artists don't want intricate details of their earnings paraded in front of investors, let alone their fans, especially when it comes to the potentially icky process of waving goodbye to their song rights.
Merck Mercuriadis has regularly educated investors as to why song rights bear similarities to investments such as gold and oil (their stability, their underlying consistency of returns etc.). But he also knows that gold and oil don't have egos, and they don't get upset. Neil Young does, and could. Bob Dylan does, and could. Stevie Nicks does, and could.
Such a scenario is best avoided.
If investors in Hipgnosis-rivalling funds seriously want a guarantee that every single price of every single deal is publicly declared, they are free to do so.
Be warned, however: It will result in a severe market disadvantage. One Merck Mercuriadis would no doubt be delighted by.Music Business Worldwide