MBW Reacts is a new series of short comment pieces from the MBW team. They are our 'quick take' reactions – through a music biz lens – to major entertainment news stories as they happen.
---
"We're updating our prices so that we can continue to offer a wide variety of quality entertainment options. As always we offer a range of plans so members can pick a price that works for their budget."
Netflix's recent price hike didn't happen in a vacuum.
Just two days before news broke that the video streaming colossus was raising its US subscription costs for the sixth time since 2014, the US Bureau of Labor Statistics dispatched a news release that provided grim reading for US consumers.
According to The Consumer Price Index for All Urban Consumers (CPI-U) – which measures changes to the cost of services and goods that consumers pay for – inflation rose 7% for the 12 months ending December,  which was the largest 12-month increase since June 1982.
That 40-year high inflation rate was driven by surging costs of energy (up 29.3%), used cars (37%) and gasoline, which was up 49.6% over the last year (see below).
---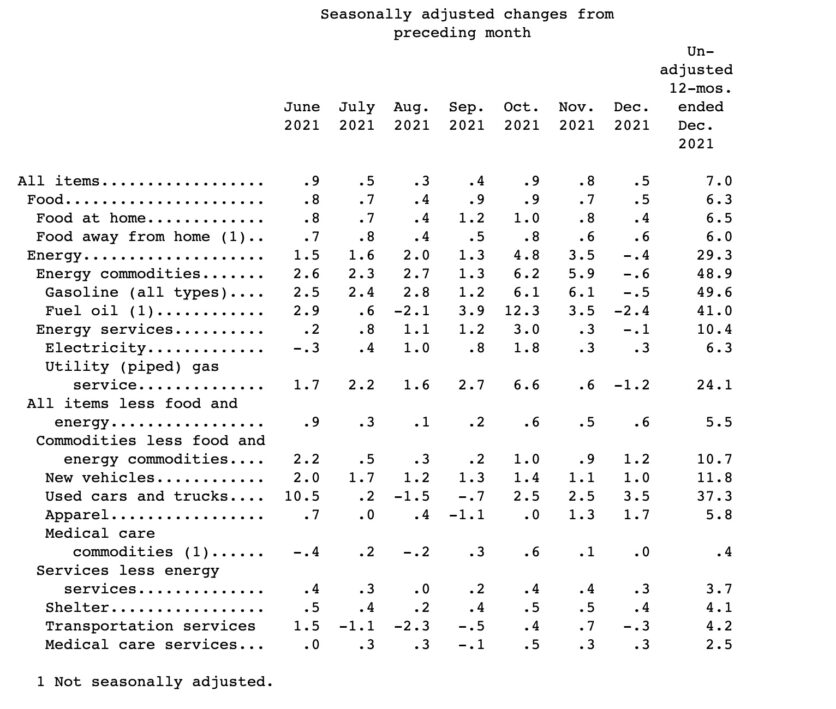 ---
With inflation rising faster than wages in the US, the cost of living is soaring.
An inflation rate of 7% over the past 12 months means that if a product or a service costs $100 now, that same item or service would have cost you nearly $93 just 12 months ago.
This period of inflation is potentially disastrous for the economy, with a Reuters poll of economists showing that they believe 'persistently high inflation' is the 'biggest threat to the US economy over the coming year'.
Inflation is often used as an excuse for companies to raise prices and not bring them down. And while Netflix hasn't indicated that it's raising its prices because of high inflation, due to all the headlines swirling about just that, the platform's increase is expected.
But can we expect that Spotify, the world's biggest music streaming subscription service, will follow suit, and increase its own subscription costs?
Spotify has charged Premium individual subscribers in the US $9.99 per month since it launched in the US back in 2011.
Factoring in inflation, that same amount of money in 'real' terms is worth just $8.09 today. The current wave of inflation in the US and other nations is bound to push that figure even further down in the months ahead.
One major obstacle to Spotify increasing its prices is competition, especially when its fiercest rival is the richest company in the world, Apple, which can afford to charge $9.99 for its music service for as long as it needs to.
With very few platform exclusives these days between the major western music services, if one service charges more for what is essentially the same service offered elsewhere, consumers will flock to cheaper rivals.
In other words, the prominent players in the streaming market, and the record companies, will need to come together to reach parity agreement on price increases before they can happen.
No consumer wants to pay more for something they've already committed to pay a certain amount for, but there's an inescapable truth to all of this:
Music is being devalued if I, and you, keep paying $9.99 for a music streaming service every year, when that $9.99 is worth less than it was 12 months ago.
So with inflation rocketing and the likes of Netflix's prices already going up, is this the year that music streaming services finally raise their prices?Music Business Worldwide