MBW's World's Greatest Songwriters series celebrates the pop composers behind the globe's biggest hits. Here, we talk to Ashley Gorley, one of the most successful country music writers of the last 20 years, about his tough early years, his biggest hits, the problem with streaming, selling his catalog and working with Morgan Wallen. World's Greatest Songwriters is supported by AMRA – the global digital music collection society which strives to maximize value for songwriters and publishers in the digital age.
Worth noting: Our interview with Gorley took place a couple of weeks before it was announced he'd inked a major new global publishing deal with Sony Music Publishing (and sold a catalog to Sony x Domain Capital).
---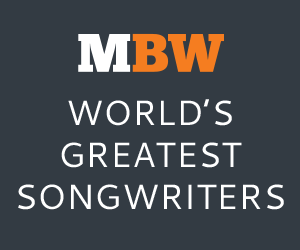 In the 21 years since Ashley Gorley started out as a Nashville songwriter, he has scored over 50 No. 1 records across various sales, airplay and genre charts, been named ASCAP's Country Songwriter of the Year eight times, NSAI Songwriter of the Year five times, and Billboard's Top Country Songwriter five times.
The hits that have garnered that impressive list of achievements and accolades (and those are just the highlights) have been recorded by artists including Luke Bryan, Jason Aldean, Florida Georgia Line, Carrie Underwood, Blake Shelton, Thomas Rhett and Morgan Wallen (Gorley co-wrote four songs on Wallen's record-breaking 2021 album, Dangerous)
He is country music royalty, embedded in the establishment. And, at the same time, something of an interloper and proud outsider.
Growing up in Central Kentucky ("there's no music in my family at all, by the way, I'm just a weirdo"), he describes himself as "an MTV kid, raised on nineties R&B, hip-hop and pop". Babyface remains perhaps his ultimate writer/producer hero.
"But, at the same time, I lived in a small town, I worked on a farm in the summers, I was actually doing all the things people do in country songs."
He moved to Nashville not to write songs, but to study the music industry at college, "and because it was less scary than moving to LA or New York". The plan was to break into publishing, hopefully focused on A&R. "I didn't go there chasing a dream at all", he reflects, honestly.
"And then, when I interned for some publishers, I would work till six o'clock, and then write [music] with strangers from six to midnight, go home and do it all over again."
The result was a dozen or so songs which, in 2000, earned Gorely "a very basic, very small writing deal – and I probably didn't even deserve that".
The next few years, he admits, were tough: "I was living on a small draw, I was sweeping warehouses, working at trucking companies. And once I got married, we were barely getting by. My wife was teaching kindergarten and I was trying to be a songwriter, two terribly paid jobs between us.
"But I was never frustrated. As long as I could put 'songwriter' as my occupation on my taxes, I thought I'd made it. I didn't have a goal of having this or that many hits, or anything like that. I just wanted to do it for a living."
---
Gorley says his wife's support was crucial in those barren first few years. "She never once said, 'Hey, do you want to maybe think about Plan B? Or getting a real job?'
"You have to believe in yourself, of course, but the people around you have to believe in you too, because they're in it with you."
After a handful of minor cuts, Gorley's life changed when Carrie Underwood, fresh from her success on American Idol, recorded Don't Forget To Remember Me [co-written with Morgane Hayes and Kelley Lovelace] for her debut album, Some Hearts [2005]. It was released as the third single and reached No. 2 on the Billboard Hot Country charts.
Partly, Gorley says, he had "simply got better", but he had also become a more truthful writer, putting his life into his songs, whilst always remembering those big hooks and banging choruses from MTV.
He says: "I think country music has its own language, it hits people in the heart. I sometimes see pop songs as like fantasy, a lot of times you're talking about a life that people wish they had. Country talks about the life you really have, and that your fans have. It's hard to fake. It has to be kind of ingrained in you, in the way that you talk and think and believe and live and love, everything like that.
"Also, in country, I feel like the magic of songwriting is still very apparent and very dominant. I got songs recorded by Tim McGraw, George Strait, Blake Shelton, people who I had never met. And they certainly didn't know who I was. I had no connections at all. But they really do just take the best song, which is great news for songwriters and especially for unknown songwriters."
Gorley has also done his bit for unknown songwriters, establishing his own publishing company, Tape Room, in 2011, specifically to discover and nurture new talent.
It now has 12 writers who between them have chalked up over 30 Country No. 1s.
Whether or not any of current cohort will go on to have a career that usurps the resumé of the man who helped them get started is impossible to say. But if any of them ever do go up to collect a ninth ASACP Award, or a sixth NSAI win, what seems certain is that Gorley will be in the front row, applauding and cheering louder than anyone…
---
How did life change after you'd have that first big hit with Carrie Underwood?
I think the most important thing is that once you figure out you can do it, once you hit your first home run, then you truly know you have the capability to hit it over the fence. All of a sudden your confidence changes and everything kind of changes around you.
That said, it was about three years after that by the time I had the next one [laughs], but I definitely had more confidence in my writing.
I was pushing the envelope instead of just doing things that are normal, I was starting to add things to the songs that were unique.
I got on a really good run. Luke Bryan recorded a bunch of my songs [including four Hot Country No. 1s on his 2013 album, Crash My Party]
---
Which of your songs are you proudest of? Not necessarily the songs that have been most successful, but perhaps mean the most to you?
Yeah, I have a different perspective on that. I think simple-sounding smash hit songs that everybody can dance to are really hard, even harder than sad heartbreak songs.
So sometimes I actually am proud of songs like That's My Kind of Night [2013], for Luke [Bryan], that people maybe think I wouldn't be especially proud of, because those are so tough to come up with.
But if you boiled it down it would be songs like You're Gonna Miss This [Trace Adkins, 2007], Marry Me [Thomas Rhett, 2017], I Lived It [Blake Shelton, 2017], Remember You Young [Thomas Rhett, 2019], Sand in my Boots [Morgan Wallen, 2021], things like that. Those songs where truth comes through are really hard to beat.
---
Have you had certain sessions or collaborations that have been difficult or challenging, and how do you get past those sort of situations?
Y'know, I don't have a ton of those stories. I'm in a place where I don't write with anybody that I wouldn't also sit down and watch a ball game with. I'm in a really fortunate position where I don't have to chase stuff down.
But, anytime a session gets slow… y'see I like to write the song on the spot, or at least get the skeleton of the song in a few minutes at the beginning and spend the rest of the day kind of putting in the color and the detail, editing and stuff like that.
"I don't write with anybody that I wouldn't also sit down and watch a ball game with."
So, anybody that is like very slow and methodical, who wants to write from the top down, one line at a time, I'm not very good at that; I don't have the patience for that. I just want to hear what the whole thing would sound like and see if it's worth it first.
And anybody that is dead set on finishing a song that's a 'B', that's not amazing, I'll bail on that, because I'm like, hey, we already know this is not great, let's start over.
Also, if somebody is really trying to chase something that's purposely not commercial, I have a hard time with that, because I instinctively go toward melodies that are memorable.
Generally, though, I'm proud of the fact that I can be a chameleon and blend in with whatever the session is.
---
You tend to work with one or two co-writers. What do you think of the current trend for many more writers, sometimes 10+, getTING writing credits?
I think that's strange; I think at some point there are too many cooks. A song like Sicko Mode [Travis Scott, 2018], with 20-something writers on it, I don't think that could ever happen in the business that I'm in.
But that might be because lot of other genres credit a writer for maybe playing a guitar part, or adding a high hat, or adding a low end, something like that. We don't. We separate the writing and production in Nashville.
I think that's a little bit of a dangerous trend, just in terms of the income. Streaming has already broken it down to so little already, and then if you're splitting it between so many people… I'm always for the next generation, I want them to be able to make a living at this.
---
What's your health check on the state of country music right now, internationally and domestically?
Country's a little tougher than pop to go global, because a lot of the things we talk about are just down the street, in our small towns in America, and some of that that, I know, doesn't translate.
Then again, for some people it does, some people love it and really have an affinity for it. Internationally, it will be interesting to see how big it could be, but I can't imagine an Adele type act coming up in country.
"You can write a song one day and know what three million people think about by the time you get home. The whole world's an A&R department."
As far as the US is concerned, I'm very positive about it. Not necessarily regarding the business of radio and royalty payments, things like that, we have a long way to go there. But as far as the music is concerned, I think there's something for everybody.
And people are also able to tell you if they like it or not straight away. It's a unique time. You can write a song one day and know what three million people think about by the time you get home. The whole world's an A&R department.
---
Do you think streaming has been good for country, or do the DSPs sometimes seem more focused on hip-hop, pop and other genres, maybe because they are more global?
I don't know, for me, it's more about… when I first moved to town, being a part of a project was really important and there was a magic to it. Artists put a lot into the entire album. So it gets really dangerous when people are just listening to a song or two and then moving on to the next thing.
There are a lot of great albums now where people don't hear cut number nine, which might be a deeply personal and really brilliant song.
But then there are things like the Morgan Wallen album where people know and love every track, so there's still room for those projects. We need to make that happen more often.
I also think it's a little damaging for the creative process, because it's based on a hit, and then what's the next hit, rather than here's my body of work.
---
And has streaming been good for songwriters?
There are aspects that need some serious fixing, definitely. For example, if you were putting out an album and you heard one of my songs and wanted to record it, but you're a new artist, putting it out on your own and not taking it to radio – I don't stand to make any income off that song.
So what we would have to do is say, 'If you want to record it then we have to participate in the master somehow'.
I mean, someone could make $300,000 from the streams on one of my songs, and I might make $37. Like, it's an insane discrepancy. It's not like it's a tenth; it's a thousandth.
It's about figuring out how to how to include the publishers and writers in that huge take the labels, the master owners, get from streaming. Because the money is there, it's just a matter of distributing it properly, breaking off a little more of the master for the publishing piece. It comes down to that.
---
And do you think enough is being done by the most powerful people and companies to change that, or are there too many vested interests happy with the status quo?
Oh yeah, if you own a label right now, or you own the masters, you couldn't be more happy. From that point of view it's the best scenario there's ever been. Once you're dipping into that slice of the pie, things are great, but when you're just the writer and the publisher, it's really tough.
A lot of people, the NSAI, the NMPA, they do great work, it's just hard to rewrite laws when so many people who are having success don't want change. If you're Warner, Sony Universal or whatever record company, you're not in a hurry to change things necessarily.
"it's not a matter of doubling or tripling the percentage publishers and songwriters get. If they increased it tenfold, it still wouldn't be enough."
That's a really tough battle, because it will take a change of heart, or it will take a complete restructuring of the master split, and that's going to be difficult because a lot of times it's one and the same entity.
For an independent publisher like us, we get the job done. We have a family atmosphere and all our writers are successful. But at the same time, they are all geared toward writing songs that could work at radio, because that's where all the income is for us.
And it's sad to think, when you leave a session, I love this song, but it's not a radio song. Maybe it's too long, or too slow, or too strange – which can all be good things! But as a writer, I'm just doing that for the goodness of the word, I'm basically giving that away. That's kind of the mentality right now.
The inevitable result is that writers think about the radio too much. So there are some songs that maybe don't come out of their soul, songs that need to be written, but they cut that idea short because they need to put food on the table.
I would love it if they could figure that out, but it's going to be tougher than it appears, because it's not a matter of doubling or tripling the percentage publishers and songwriters get. If they increased it tenfold, it still wouldn't be enough.
---
How did you get involved with Morgan Wallen's Dangerous project, and why do you think it has been such a record-breaking success?

I certainly don't think anybody necessarily saw it coming. We just knew that he's kind of… he's really the best. I mean, Chris Stapleton is amazing singer as well, and those two… Morgan sings so well, and he sings with such a such an energy, that it just affects people. Plus he's just insanely good at picking songs that he loves.
He goes really, really country sometimes, but he's also not afraid to blend in some trap beats now and then, he kind of broke the mold with that. A lot of fans love hip-hop and they love country, and he just wasn't afraid to mesh it every now and again.
Sand In My Boots, though, that was just a piano ballad, and he simply made a great recording of that song. I didn't write that with him in mind or anything like that. He heard the song, loved it and wanted to record it.
He just picks songs that he loves, and right now they just happen to be what everybody else loves. He also puts on a great show, there's a lot of heart in what he does.
"A lot of fans love hip-hop and they love country, and [Wallen] just wasn't afraid to mesh it every now and again."
But I think – and being a songwriter, I'm always gonna think this – it comes down to song selection, and then performance, owning those songs, as a vocalist.
And, you know, he's a small town guy that a lot of people can relate to. He goes through life, makes some mistakes, goes fishing. We needed another one of those, and if I go to the beach right now, every other bluetooth speaker is playing the Morgan album.
That's good for us and good for the genre. And it gives us something to aim at too. Because, not to get into this too much, but a lot of new artists have decided they're gonna write every song that they put out. Morgan has watched for a few years and noticed that some of the biggest artists in our genre's history either don't write their own songs or write some of them.
He's a great writer, but he knows he doesn't have to write them all. On Dangerous, I wrote one with him and three others, we just pitched him. Same thing on his next project.
It gives writers in town a great project to aim at, and have a little bit of pay-off, even if they don't get the single.
---
You mentioned that he makes mistakes. What was your view about the controversy that came with that video – and then the fallout, being snubbed by the Grammys etc?
You know, I think it would be really difficult to be the one in the room making all those decisions [at awards ceremonies etc], because we never want to condone what was said. And he doesn't either; I've never heard him be upset about not getting a nomination or an invite or whatever. It's not like behind closed doors he's complaining about this or that.
He's like, 'I know that this was a mistake, and so whatever it takes.' But it was also cool, I thought, that he was able to win ACM Album of the Year, so that the record gets the credit that it deserves as a body of work.
It's difficult, and I just think it was a matter of all these companies and radio stations and everyone trying to figure out what the punishment should be, if he should be completely removed from everything forever, or if we should separate the art from the actions of the artist.
It's a really tricky road, there are no written rules, and I don't want to get into that conversation, really, but I will say that I like it when people own up to their mistakes and I do know that he is genuinely sorry.
---
Tell us about how you started by Tape Room in 2011 and what you wanted to achieve with it?
Well, we definitely go for quality over quantity, we're not trying to sign a whole lot of writers. I wanted to be a publisher as long as I've wanted to be a songwriter. Some writers, they have some hits and then they just start signing writers under them, because that's what they're supposed to do.
I was not like that. I was always wanting to find writers, coach them, I love that. I love the part of my life where I get to mentor up-and-coming writers and then see them get successful. I want my writers to go on and beat me for Writer of the Year.
It also scratches the A&R itch for me, because if my writers have a bunch of songs that are better than anything I've written lately, I get to pitch those. It basically helps me let more great songs see the light of day.
We're obviously not a major corporation, I'm having to run it out of my checking account, you know. But that's okay, I'm happy to put my money where my mouth is.
We only have three employees, we have a dozen writers, and that's a good. It's not going to get much bigger than that, maybe a little bit bigger, but I'm very hands on and I want to stay that way. I want to be able to hear those songs and help those writers
In fact I would say I probably need that in my work/life balance; just writing the songs myself doesn't quite do it. I want to be part of a successful company that can find and nurture these writers, then watch and celebrate as they go from the sidelines into the main game.
---
What is your view in the current trend for successful writers to sell their catalogs?
I was actually a fan of that way early on, when people thought it was crazy. I'm working on selling my fourth catalog right now [and now we know how this turned out!].
I also respect when people are like, Hey, I'm not going to sell out my art to a hedge fund. I understand that.
But the way it's going, I just think it's one of those rare things, it's a win/win. These people will pay a writer, up front, more than they can ever make if they wait for that income to come in over 20 years.
For writers like me, and writers in Nashville, it gives you another goal. You try to accumulate these hits and have enough success whereby you have a body of work you can offer up as an asset. And I think that's really cool.
"For writers like me, and writers in Nashville, it gives you another goal. You try to accumulate these hits and have enough success whereby you have a body of work you can offer up as an asset. And I think that's really cool."
Instead of just hoping they'll be able to live on royalties, they can, if they get on enough of a run, sell that catalog, get a great check, get it up front, and then they can kind of order their life. That's really become a goal for writers in Nashville.
It gives an actual value to the music that writers can't find one hit at a time. And it's a great testament to writers that they've made a dependable income stream that somebody's willing to invest in.
And I'm still the writer of the song, it doesn't exclude me, I'll always be the author of this work. In my opinion these deals are one of the rare times writers are paid what their works are worth.
I've also found that I love the process of, hey, that era is over, my best is yet to come. Like, I'm not done, watch this.
---
---
Finally, what advice would you give to a young songwriter starting out in the business today?
Well, it's funny, because when I'm asked about this, one of the things I say is that I really don't mind being the poster child for somebody that is 'just' a songwriter.
I'm not a great singer, I'm not a great instrumentalist, I can't record a vocal on Pro Tools. I come from a town where nobody famous ever came from. I am the person that moved to Nashville, worked my butt off and made the dream happen.
Because if somebody makes it, people looking on think, oh they probably had a connection, or somebody introduced him to someone, he fell into this, it was luck or whatever.
No, I did this. I studied. I went as hard as I could, I believed in myself and I'm literally doing exactly what I feel like God put me here to do.
"I'm not a great singer, I'm not a great instrumentalist, I can't record a vocal on Pro Tools. I come from a town where nobody famous ever came from. I am the person that moved to Nashville, worked my butt off and made the dream happen."
So don't ever find an excuse, there is no excuse. Because I've managed to do this without an instantly recognizable talent [laughs].
I would also say don't chase trends. Don't write songs that that are kind of a sequel to the songs that are already out there. Make somebody stretch, write what you think it would be cool for somebody to put out two years from now, don't write Part Two of whatever they just put out.
You also have to realize how vast the field of writers is. I are tell people there are no minor leagues in songwriting. Basically, from day one, you're in competition with the best. That's where the bar is.
It's different from sports, where you get drafted and you can get by as a rookie, or working your way up in a company. Here, the only job is President of the place. And from day one you have to beat me and everybody else that's better than me.
So what are you gonna do? What are you going to bring to the table that will stand out? Because what won't stand out is a slightly worse version of what everybody else can do.
---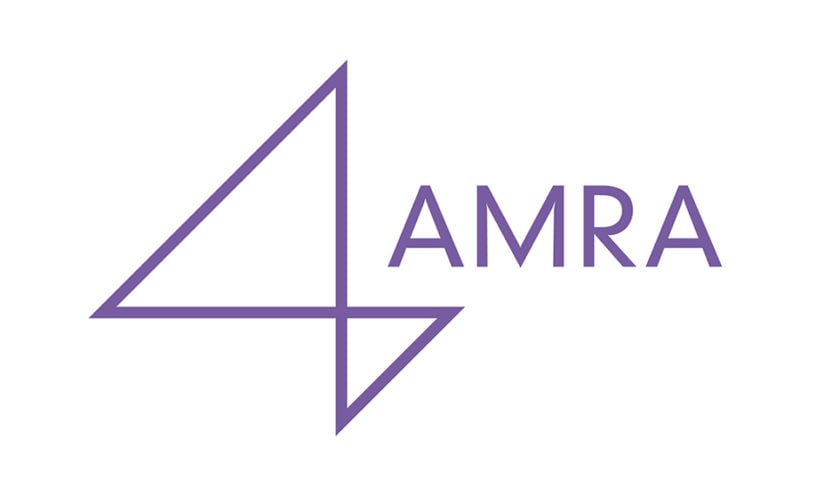 AMRA is the first of its kind — a global digital music collection society, built on technology and trust. AMRA is designed to maximize value for songwriters and publishers in today's digital age, while providing the highest level of transparency and efficiency.Music Business Worldwide