Sophie Kennard and Becci Abbott Black launched their management company, Frame Artists, at a particularly inopportune time.
The firm arrived in April 2020, just before Covid-19 hit the music business and decimated touring for the best part of two years. Kennard had just given birth to twin girls so Abbott Black managed the launch alongside two assistants, both of whom eventually had to go on furlough.
By the time Kennard returned, her and Abbott Black took the reins and got on with managing nine artists alone for the best part of eight months.
Luckily, none of the acts had huge albums or projects going on during that time so the duo didn't carry the added weight of having to change major plans and deal with the subsequent disappointment.
"We were really lucky in that sense," says Abbott Black. "But it was very difficult and we grafted. We earned no money for ourselves and worked hard on getting brand money, income from streams and when the socially distanced stuff was possible, our artists did well on that."
Kennard says they were also able to use the time to do some of the more meticulous background planning that they usually wouldn't have the capacity to take on.
"We really leant into our publishing deals and made sure that the artists were making the most of their time in the studio. Sometimes, the touring aspect of an artist's career takes up such a huge chunk of what they do that when that's taken away, we're able to go back to the groundwork."
As a result of that work, three of Frame's artists recently signed big deals; Eats Everything has scored a major label album contract, Patrick Topping has also signed a soon-to-be announced deal with a major label, and Melé signed a publishing agreement with Defected.
In addition, at the beginning of Covid, Chase & Status re-signed with EMI for their upcoming sixth album and new act, Scottish DJ Ewan McVicar, signed a singles deal last year with Ministry of Sound for his Top 20 hit, Tell Me Something Good.
McVicar is one of two new acts that Kennard and Abbott Black have taken on, alongside DJ Arielle Free, who presents on BBC Radio 1.
"I decided I wanted to be my own boss and have a better work/life balance."

Becci Abbott Black
So while Kennard aptly notes that Covid has been "shit" she also has some fond memories from the lockdown era. "It allowed us to grow Frame slowly and in a really robust way. If we had started now, I would probably not be able to cope with how busy we are!"
Before Frame, Kennard had her own management company, looking after acts including DJ Boring, Melé and Chase & Status.
Prior to that, she ran Chase & Status' label MTA Records as Label Manager. Abbott Black, who started her career as a producer for BBC Radio 1, was also in management at Grade, where she looked after Patrick Topping (co-managed with Kennard), Eats Everything, Groove Armada and Richy Ahmed.
The duo decided to set up their own company after Abbott Black enlisted Kennard to cover her own maternity leave — they initially met each other to work together on Ben Pearce's 2013 Top 10 hit, What I Might Do (Pearce was managed by Abbott Black and the track was released on MTA).
"When I came back from maternity leave, my artists were over the moon with the work Sophie had done and suggested we work together," Abbott Black remembers. "I decided I didn't want to work for a company, I wanted to be my own boss and have a better work/life balance. I told Sophie I was leaving and she was like, 'We're doing it' and so we joined forces."
Today, Frame has seven team members. Projects this year include new albums from Eats Everything and Chase & Status, both of which will be accompanied by significant festival plays.
Topping's Trick events continue to run and have recently included sold out dates at Cardiff Castle, Newcastle Utility Arena and Edinburgh Royal Showground.
He's also got a residency set to be announced with a revered Ibiza club. Groove Armada will be out on the road for their 25th anniversary tour in April and Frame will continue to build its artist brands, including Melé's Club Bad, Ahmed's Four Thirty Two and Free's Free Your Mind, alongside Eats Everything's labels Edible and Ei8ht.
Here, we chat to Kennard and Abbott Black about their approach to management, female representation in dance music, and the dangers of social media burnout.
---
What are your individual management strategies?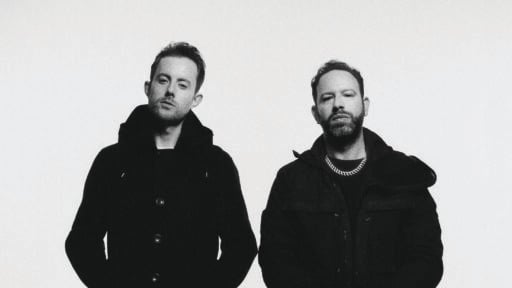 Sophie Kennard: I've always wanted to try and let the artist be the artist.
As a manager, when you have an idea of where you want [an artist] to be and try and put that across too strongly or navigate their pathway for them, you might have short term success, but longevity is what you really need to survive in this industry – and achieving that is about maximising their potential and ideas.
The most successful artist and manager collaborations are when you're lucky enough to find an artist who has that original, innovative, genius artistry and you then help facilitate and amplify what they're doing.
Becci Abbott Black: The key pillars for me are honesty and trust.
We are so tight with our artists — I'll probably have 40 calls a day with them all — we know every single thing about them, they put all of their trust in us and we are friends.
I pride ourselves, as a company, on being like a family. We're not a big corporate machine.
SK: Also, we say no to a lot of artists and don't actively seek out that many new opportunities. We're very proud and happy with our roster.
You only have so much capacity as a manager to do the job thoroughly and we're at a place where our creative bandwidth is fulfilled and we don't want to compromise on that. In 2022, you have to be dynamic and good at everything.
Of course, you find a good lawyer, a good agent and a good press person but, as a manager, our artists expect us to have an expert opinion on every facet of what they're doing.
We want to have skilled employees who can offer everything within our company. Some of our artists have major label deals but lots of them don't and run their own independent record labels and publishing companies.
Being as self-sufficient as possible is the route that lots of artists are finding success these days.
BAB: Also, you've got to remember the artist is a person and their mental health is incredibly important.
We're really tight with the wives, the girlfriends, and a lot of our artists are parents, which we understand as well.
It's about getting the balance right of making sure they have time off and, if they're away on tour, that they get the right amount of time at home and the travel isn't too intense.
A lot of our artists refer to us as their mothers; I don't know whether that's a good or a bad thing! But it seems to be a good thing for us.
---
What are the biggest lessons you've learned as the company's grown?
BAB: Put a paper trail on everything.
There's a lot of information to be taken in and some artists, who put all their trust in you, forget things. So if you do a phone call it's about dotting the i's and crossing the t's.
You have to be on the ball. There was a moment last year where we hadn't put something in writing we should have done and that was a massive lesson for us.
SK: I've learned from mentors that I've had or people I've looked up to in the industry to celebrate the wins.
Life goes by quickly and you set your targets, they come and go and you're on to the next thing. It's so important to celebrate what you're doing, whether it's with your artist or colleagues, and we've definitely not done enough of that.
---
What do you look for in new signings?
SK: When you find an artist you want to sign, they are streaks ahead of so many other artists that you've spoken to in terms of vision, hard work, ruthlessness, sometimes a little bit of arrogance and utter knowledge and dedication that they are going to make it.
We had that with an artist we recently signed. Before we had even finished the meeting, we looked at each other and it was so obvious.
We were so aligned… they were coming to us for our expertise, guidance, skill, connections and knowledge, they weren't coming to us saying, 'I want to be an X or I want to be a Y, how do I do it?' They knew what they wanted to do. They just needed to be the creative and they needed someone to [build] them a business they could survive off for 30 or 40 years.
"We are bad liars; we cannot fake it. We have to love everything we work with."

Sophie Kennard
BAB: We're also music lovers. We still love going out, going to a festival and watching live music so when an artist sends a track that we love, get the buzz and excitement for and want to work with, there's no better feeling.
SK: We are definitely passion-led managers.
Our business manager would probably say to us, 'You should stop being so emotionally involved in what you do'.
We have said no to certain business opportunities because we just didn't love it enough, even though it could have meant financial gain or added other benefits to our business that would have been a good move. But we are bad liars; we cannot fake something. We have to absolutely love and believe in everything we work with.
---
Management companies have been taking on more artist development in recent years. Would you agree?
SK: I definitely would agree, especially in the singer/songwriter lane.
There are so many other ways to market these days and you don't need a traditional record deal in order to find an audience.
But I still believe that having a team of people makes a successful artist.
BAB: As much as the management role is evolving, the artist has to evolve, too.
With Patrick Topping for example, he started as a tiny underground DJ and now, as a team, we're putting on events for 8,000 people and we're doing that in-house.
We brought in a production manager but it's all done with ourselves. And alongside label managers, we're also helping to run our artist's labels.
---
I've been looking into artists reaching burnout as a result of feeling a need to maintain presence on social media platforms. How do you avoid that?
BAB: Artists definitely don't need to serve all social media platforms.
A good example of this is Eats Everything — we completely removed him from Twitter.
He likes to get deep into political conversations and was perhaps too vocal. He's got a wife at home and two young children and it was eating into his life. We were like, 'Let's just take it out, you don't need it'.
There's only so much headspace artists have and they are expected to go on the road DJ'ing, be in the studio making music, promote their music, and also get on social media and be themselves.
We pick and choose certain areas to focus on; find your voice and what suits that voice and go with that platform.
If your voice is on Twitter, go for Twitter and focus on that. Facebook is redundant these days — it's a shop window that we would run anyway as the management company. TikTok is the main point of conversation.
SK: Also, fans are intelligent people who can immediately see through you spending time trying to do it all just because you feel you need to.
The moment that it feels a bit disingenuous, it's game over anyway.
Covid was a really good example of how you can make noise without relying on what you'd normally do, like being on the road or releasing new music.
Your whole brand as an artist these days is digital so if you're not on social media, how do you still occupy a space? That's when this job becomes challenging but also really exciting because you have to do things other people aren't doing and you've got to be creative.
---
What are some of the alternative ways that you've found to create engagement?
SK: For the new Chase & Status album, we're working with these brilliant creative directors called Crowns & Owls.
We were thinking about how we pull together our diverse audience, which spans 18 to 45- year olds. The music is one thing to get right but the creative is so important for them to remain relevant in a market they've been in for a very long time.
While they've got a big audience on Facebook, they don't love social media and came through at a time when Instagram wasn't really a thing so they aren't huge on there. So we set up a WhatsApp group for their super fans and invited them down to this free event we did at the Oval Space in Hackney, where we took away everyone's phones and tried to recreate the magic of a past era of rave.
We shot all the album creative at the show; securing the album cover, single covers, music videos and more from the night.
For fans, it was a once in a lifetime moment; you're on the album and single covers, you're in the video, and you saw them play the album pretty much for the first time.
BAB: It's also about doing some blue sky [thinking].
During Covid, Eats Everything drove around Bristol in an ice cream van, playing sets. We had him DJ'ing with Fatboy Slim in his mini, driving around Brighton.
A few years ago, alongside Patrick Topping, we came up with the idea of doing city takeovers — we would go and do pop up gigs in a hairdresser's, a fancy dress shop, in the Guinness factory. We did a pop up on Trinity Square in Dublin, in the university, and had thousands of people.
All our artists have a sense of humour and are up for a laugh. So it's like, 'What can we do that's never been done before?'
---
What would you change about today's music industry and why?
BAB: More women.
That is happening slowly on lineups — at Creamfields South, for example, every stage has a woman on it. It's got to start from the ground up.
We're old hags and have been doing this a long time, but we're encouraging all our assistants to strive for more.
We have someone who said she only wanted to be an assistant and we were like, 'No, you can be a manager' and now she's smashing it as a manager.
It's about having that space to incentivise and encourage women. Support is really key.
SK: And having female mentors. While there are more now, there were so few female dance managers when we were both coming through.
Also, when talking about the electronic music industry, I feel like we're not considered a part of the major label world.
Something that Becci and I strive for is more recognition for our artists, for what they achieve and the businesses that they run.
It's amazing that the BRITs brought back the dance category and we're very grateful to the BPI for doing so because it means that artists like ours have more of a chance.
Chase & Status were nominated once for British Group in 2012 but there are very few electronic artists who receive nominations, and that's not reflective of what the charts are saying.
For what dance culture contributes to the UK industry, which is enormous, there isn't enough recognition.
---
On the whole female representation issue, I have a theory: there would be more successful female acts if there were more female A&Rs and managers working with them. A female act might get on better with a female team due to a greater relatability and understanding of their vision. Would you agree?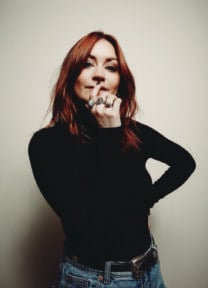 BAB: I think I would.
We've just taken on Arielle Free and her previous management company were all men. Two months in, she was like, 'I can't even connect and have conversations. They don't get me.'
There's just a way you talk with women, you're very open with different topics of conversation and as much as we're behind all of our male artists, we are really like, 'We're going to smash it with Arielle. We're going to get her here and do this and prove X, Y and Z.'
Perhaps there's a bit more fire with the girls.
SK: Females are underrepresented in dance music, 100%.
We are booking large scale festival lineups with some of our artist brands and it is almost impossible to get a 50/50 split on gender alone. There are not enough females in medium to high tier positions in the dance scene.
There are lots, but it's very competitive; we can't just book Peggy Gou or Jayda G, for example, because they are in demand, which is excellent, but there aren't enough.
As a business, we want to foster more. The industry is not going to change unless people like us actively try harder to improve it.
---
What do you see as the most exciting development happening in the music industry today?
SK: It sounds like we're banging the same drum but it is the awareness of women in the industry.
Three years ago, we were not able to have conversations with promoters or label bosses about what they were doing to support younger women, bring women through or mentor someone.
Now, we are having those conversations every single day. That is exciting for us because it's something we feel really strongly about.
Previously, I don't think people thought it was an issue. It was just like, 'It's the 'music industry' or 'whatever.'
[Developments] like the Black Lives Matter movement – as well as horrifically sad, tragic moments of people losing their lives to mental health – have allowed people like us to bring conversations about issues we have strong views about, like greater access to the industry, to the forefront.
---
Final question: what are your ultimate ambitions for Frame?
SK: We want all of our artists to remain in our partnerships, long term. We want to achieve their dreams for them and we want their successes to be Frame's successes.
We almost didn't get a website because it's not about Frame, it's about the artists we represent.
Through that, if we can achieve more in what we're trying to do when it comes to supporting women and other female managers, great.
BAB: I will add that I get to work with my best friend every day. We love working together and personally, I just want that to continue.
We entered it as good friends and will leave as even better friends and that's what I strive for in our company — for everybody to get that feeling of inclusion, support and love.
We're happy, we have a nice work/life balance and we respect each other. We've got each other's back and we're super lucky to have that.
---

This article originally appeared in the latest (Q1 2022) issue of MBW's premium quarterly publication, Music Business UK, which is out now.
MBUK is available via an annual subscription through here.
All physical subscribers will receive a complimentary digital edition with each issue.Music Business Worldwide