Each Friday, The MBW Review gives our take on some of the biggest news stories of the previous seven days. This week, we take a look at YouTube's approach to music, the worry of the 'value gap' and Spotify/Adele. The MBW Review is supported by Believe Digital.
---
"It is categorically untrue that anyone has asked us to feature Adele's new album on premium only."
That's what Spotify said this week.
Hold up guys. I'm going to do it. I'm going to make sure they can't ever say this again.
Ahem.
Spotify, can you put Adele's new album on premium only please?
Sorted.
Spotify's comment is a fascinating public statement for music biz geeks, because we know 100% that Team Adele asked Spotify to do exactly that with her previous album, 21.
The Swedish streaming service refused, Adele became one of its most famous hold-outs (for a while) and 21 shattered all-time sales records.
Now we stand one week away from the release of 25. Expect it to destroy yet more hallowed all-time records, in much the same way that Oasis's Be Here Now did.
Her legend secured, there's going to be a week-one rush.
Spotify's participation in that seven-day commercial melee looks increasingly in doubt.
I can't believe no-one from Team Adele has asked the question about premium-only. Especially since post-21, Muse have actually locked in a premium-only track on the quiet.
What that means is either:
(i) Spotify are lying. Which is no disgrace. In my experience, even honest parties can turn a bit deceitful when it comes to protecting the mystique around the world's biggest – and funniest – pop star;
(ii) Apple Music have this digital exclusive sewn up. If they're more flexible than Spotify when it comes to windowing options for Adele – unskippable album stream etc. – that may well have swung things in their favour.
Rather than debate the merits of Adele's Apple vs, Spotify strategy, however, my mind turns to the biggest and fastest-growing streaming music service on the planet, YouTube.
I've had a bit of a fun dust-up with the BPI over some A&R analysis this week, but I also heard Geoff Taylor speak about Google video giant at Music Futures in Newcastle this week, and he wasn't pulling punches.
His gasp-worthy humdinger: Vinyl sales pulled in more money for UK record labels last year than 14bn streams on YouTube.
Any way you look at it, that's shocking.
YouTube, of course, has just launched its subscription service in the US market, YouTube Red.
And yesterday we were presented with YouTube Music – a dedicated app that also carries a subscription component.
This can only be good news for music rights-holders.
It's a now-famous stat, but if just 1% of YouTube users start paying for a subscription, it will bring the wallets of 10m consumers into play.
Quite how that money will be divided between home movies, Hollywood trailers, record labels, publishers, artists and the sort of slapstick videos ever-popular on sites with 'LAD' in the title is another matter.
But something about the YouTube Red launch caught my attention.
Vlogger stars such as video gaming king PewDiePie have been invited to make original programmes for the service. These will only be available to those shelling out for a subscription.
"Hello… It's me… I was wondering… If after all these years… someone might make my new content premium-only."
Seriously, why weren't musicians – especially Adele – even considered worthy of consultation on this?
Hello now has almost 350m views on YouTube/Vevo. I'm sure September/XL/Sony would be very happy to enter a discussion around what exclusive video content could be used to help drive subscriptions on YouTube Red. If that discussion was at all forthcoming.
It does kind of a seem like, despite all the money spent on A&R, promotion, marketing, distribution, touring and, yes, videos, music's biggest stars are considered second-class citizens at YouTube – certainly versus outrageously popular kids in bedrooms playing Minecraft.
Welcome to the new world.
While YouTube's listening (and I'm sure you are)… Any chance you could have a word with Alphabet about this graph?
I'm sure Adele would appreciate it.
This is the search frequency of 'YouTube to mp3' (yellow) vs. 'Spotify' (blue) and 'Apple Music' (red).
It is probably the single biggest threat to tempting more people to pay a subscription in order to enjoy the luxury of offline entertainment .
Something, ironically enough, that's right at the heart of YouTube Red and Google Play Music.

---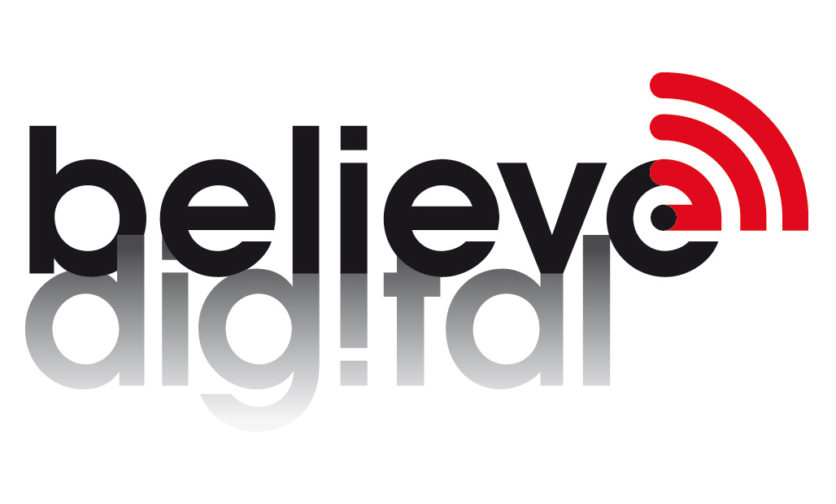 The MBW Review is supported by Believe Digital, a leading independent digital distributor and services provider for artists & labels worldwide. Believe empowers artists and labels to maximize the value of their music with a full suite of services. Championing innovation and transparency throughout its ten-year history, Believe prides itself on providing tailor-made services for each label and artist. Visit believedigital.com for more details.

---
Music Business Worldwide