MBW's Inspiring Women series profiles female executives who have risen through the ranks of the business, highlighting their career journey – from their professional breakthrough to the senior responsibilities they now fulfil. Inspiring Women is supported by Ingrooves.
---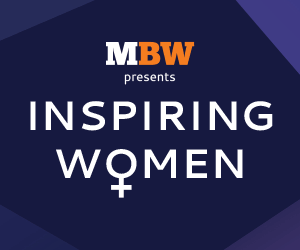 There's no doubt that over the last few years, there's been a wider cultural movement towards the fair treatment of songwriters.
We've seen the arrival of credits on streaming services, a pay rise for songwriters in the US (currently being opposed by Spotify and Amazon) and, disingenuous or not, 'Secret Genius' awards, podcasts and playlists.
So, as a content platform that focuses on lyrics, Genius is in a pretty interesting space.
Across the course of its 10 years in existence, the platform has evolved from a UGC text-annotation website to a fully fledged music media company.
As well as publishing a lyrics database and the stories behind them, Genius has ventured into video franchises — including interviews with Billie Eilish, Lil Yachty, top songwriter Poo Bear and many more — a music festival and pop-up art exhibitions, all of which aim to bridge the gap between song, artist and fan.
Recently, Genius endured its own spat over copyright and value with Google, which was accused of lifting lyrics from its website without attribution. (Google's lyrics partner LyricFind later said it may have "unknowingly" done so.)
---
Someone who has a pretty clear idea of whether the work they do has value deserving of attribution is Genius' Director of Content Elizabeth Milch.
When joining the company as its inaugural Community Manager in 2014, Milch had a background in teaching and quickly got involved in working with the young community who were annotating music on the site voluntarily.
She moved into content in 2015 when Brendan Frederick joined the company from Complex as Chief Content Officer.
Today, Milch, who is based in New York, spends a lot of time developing staff who work across editorial, social media, experiential/live events, design, community, and knowledge, helping them to achieve long-term goals.
Earlier this year, the content team was boosted with the hiring of Joshua Asen as Head of TV and Film, which indicates where the Genius brand might land next.
---
Over the course of its existence, Genius.com has grown to attract 100m people globally who visit the website each month, while over 2m people have contributed to the lyrics database.
The company has inked partnerships with both Spotify and Apple Music, powering the former's 'Behind the Lyrics' feature and making the latter its official music player.
Genius' YouTube channel currently has 6.6m subscribers and is the fastest-growing music media channel on the platform with 300k new subscribers per month.
Here, we chat to Milch about the ambitions at Genius, how that relates to a wider appreciation of songwriters, her personal music industry bugbears and that dispute with Google.
---
What was your early relationship with music like?
Music was always a way for me to talk about things and feelings that, as a kid especially, you don't necessarily have the words for yet. All of a sudden you hear it in music and you are like, 'Yeah, that's what I'm feeling!'
It's almost like the rest of our adult lives we are catching up to the self-expression that we already had through music as children. So much of the music industry is catching up to the tastes of young people at any given moment and I think that remembering those feelings is always key.
That's one thing that in all my time at Genius has never ceased to lift my heart up — all these young people coming to this site because they get to connect with other people who really care about this music and what it means to them.
---
Genius started building out its content strategy in 2015 with the hire of Brendan Fredrick — can you tell us more about the thinking behind how it's evolved since?
One thing that in many ways differentiates us from a lot of other music media companies in general is that we really respect the opinions of young people. So a lot of our video and content strategy is driven by emerging talent and seeing the first signs of what young people are interested in and not being dismissive of it.
I think with so many places there is this notion of being a tastemaker like, 'Oh sure, that is what's poplar but let us tell you what's really good.' There is something a little bit disrespectful about that!
"a lot of our video and content strategy is driven by emerging talent and seeing the first signs of what young people are interested in and not being dismissive of it."

Elizabeth milch, genius
Our audience are the people who are actually driving the music business, which is always going to be young people, and so if we see something popping off on TikTok, that is meaningful.
Something that we are really proud of is always being a community-driven, and ultimately a youth-driven, place.
---
The songwriting/publishing side of the industry has been seen as undervalued for a long time. What's your take on that, and how do you see the role of that side of the industry evolving in future?
Yes, it's undervalued. One thing that shows how undervalued it is that is also relevant to why Genius as a site is of such cultural importance is that labels often don't even have copies of the lyrics! And if they do, they are often wrong.
They don't exist and so you need people who care to literally write the lyrics down… if people value the lyrics, they should come work with us because that alone says so much — how can you value something if you literally don't have it?
"labels often don't even have copies of the lyrics! And if they do, they are often wrong. How can you value something if you literally don't have it?"
Very few places are putting in the work to have it and you look at things like the [2008] fire [which reportedly potentially damaged over 500,000 Universal original master recordings], things get destroyed. We need records, this is a legacy, this is a heritage, it matters, it's art and it's a business. 
We want to recognise songwriters, that is why we have credits, that's why we care about collaboration and telling stories about that. Those are all things that we have to do more of.
You're not valuing an [artist] when someone decides they are going to try to put them upfront and then try to erase their previous career as a songwriter. That happens — we literally have received feedback of, 'Oh could you not talk about their prior career as a songwriter?' To us that feels crazy! Why wouldn't we?
If we want to build value in this industry we have to be down to tell the real stories of how music is made because it's interesting.
---
you're referring to music companies launching an artist proposition and wanting it to appear completely new and without any history, whereas that creator might have actually had quite a creative history…
Yes, it's an odd thing to do for all sorts of reasons, but it's also dismissive of people who have already been a fan.
There is also no shame in an artist gaining fame on a social platform before their album comes out, and that is another sort of story that often tries to be hidden. Why would you make the fans who've already engaged with this person feel that you are ashamed of that?
---
Perhaps it's about trying to pander to media rather than the fans…
Well exactly, and that impulse of, oh, 'tastemaker culture'… you know who the tastemakers are? The first people to care. That's who the tastemaker is and often in most cases those are going to be some young people in their rooms who are connecting with something.
---
While we're on a roll… do you have any other big bugbears with the music industry?
I think as is so often the case in many things, giving women control and power and their own voice and then not spinning a narrative to take that away from them about some male collaborator who might have been the real talent. That's a narrative that gets under my craw!
This is not just music, but in so many places to the extent that sometimes men are often credited as the visionaries and often there is a woman who did the work. Things don't exist without the people building the culture or mechanism for them to exist, care-taking, all of that, those are things that we need to credit as an important part to the creative process.
"men are often credited as the visionaries and often there is a woman who did the work. that is a narrative that gets under my craw!"
In particular for female artists, I don't want to hear, 'Oh it's really this male collaborator they worked with that gave it heft,' or something like that. We should all prime ourselves to be very skeptical and call it out when that is the narrative that gets put out there.
Anytime there's some notion like, 'Oh, a man had to be in the studio for the real art to happen…' that's one that I would call bullshit on.
---
What is your stance on the Genius dispute with Google?
Coming from working so closely with our community, I know that what our transcribers and community do in transcribing lyrics is very special.
There is one specific lyrical moment that is really interesting and speaks to just how much specialised knowledge you have to have to transcribe music well. In the Lil Nas X and Billy Ray [Cyrus] Old Town Road remix with Mason Ramsey and Young Thug, Mason has a line "hop up on my razor". Many places, including the official lyric video for that song, had it spelt razor like a Razor scooter, which makes sense because Mason is a kid.
But we at Genius transcribed it Razr, which is a Razr tractor, an ATV. Even when the official lyric video had the other 'razor' we kept our lyrics the same because we were like, 'Look at the line and think about who Mason Ramsey is, this is what he's talking about.'
Mason Ramsey himself then did a tweet saying, 'Hey guys, actually what I was talking about was the tractor…' and a picture of it, which confirmed our specialized knowledge and insistence that that's what the lyric was.
It's the same lyric but if you care about what it actually means, what an artist is actually talking about, you've got to get it right. That speaks to why it's so important to have actual fans who care about the music transcribing the lyrics and why what is found on our site is very special.
---
Moving on to your own career — what are the biggest lessons that you've learned over the course of it?
The biggest thing is thinking about how what you want to do a year from now needs to start being implemented today at any given moment, because things take time to build, especially if you want to do something at scale.
When we first created Behind The Lyrics, we would review each one five to ten times, so many drafts. Now we have a system in place because we perfected that notion of what we think they should be so we can create them at scale week to week. But you have to do that work on the granular individual level first.
---
What advice would you give to a younger version of yourself; what do you wish you'd known before you entered the world of work?
Ask for the resources you need to do the thing at scale, and explain the difference. My impulse in the early days was just, 'Oh I'll try and work with the resources we have and just make it work.' But if that version of the thing can't scale, it's not going to work.
I think it's true that men especially have an easier time asking for more resources and we women [consider] it failure [to do the same]. It is not and it is how to scale and grow the thing.
Putting in the effort to outline and ask for the resources you need is a sign of taking something seriously.
---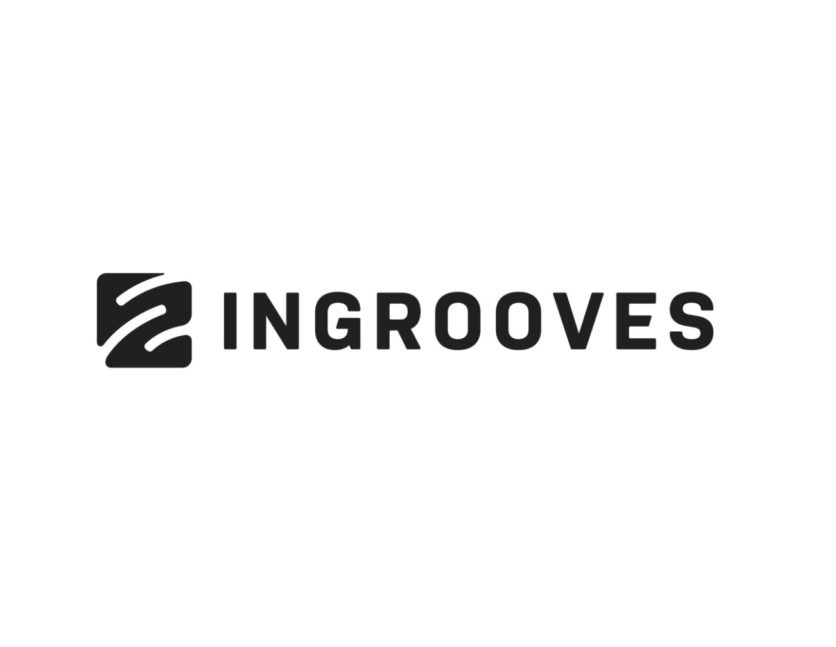 MBW's ongoing Inspiring Women series is supported by Ingrooves, which powers creativity by providing distribution, marketing and rights management tools and services to content creators and owners. Ingrooves is a leader in the independent music distribution and marketing industry, provides independent labels, established artists and other content owners with the most transparent and scalable distribution tools including analytics, rights management services, and thoughtful marketing solutions to maximize sales in today's dynamic global marketplace.
Music Business Worldwide