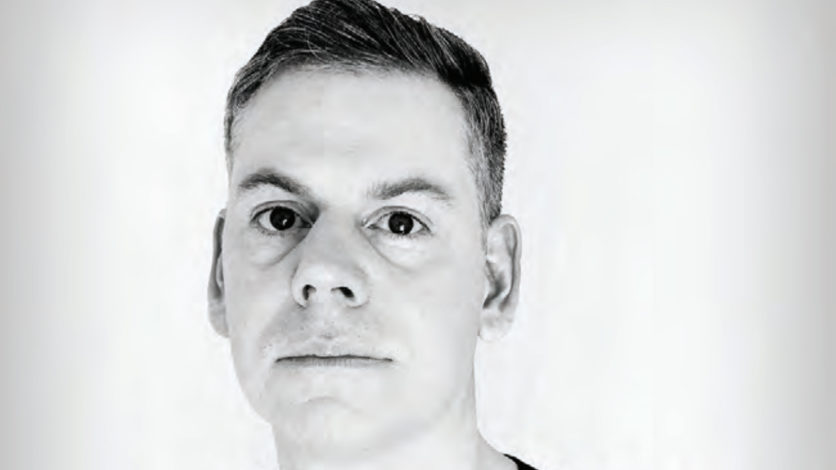 The following blog comes from music journalist and Popjustice Editor Peter Robinson (pictured inset). Robinson's article originally appeared in the Q4 2018 edition of quarterly magazine Music Business UK, which is available via subscription through here.
---
One of my favourite interview tropes is The Careers Advisor Story.
There are variations on the theme but generally you'll hear that during a pop star's schooldays they had a session with their careers advisor during which "I'm going to be a singer" was met with: "Have you considered butchery?"
And the gag, obviously, is that the careers advisor was inept for not realising they were in the presence of cultural greatness, because look where the pop star is now! And where they are now is often 'unrecouped to the tune of several hundred thousand dollars', but you get the idea.
These anecdotes are usually accompanied by some sort of claim that there was "never a Plan B", which always seems like a slightly strange boast.
How odd that having more than one passion is so frequently seen as a weakness, rather than evidence of a potential polymath or an enquiring mind.
---
The obvious problem with all this is that for every successful artist now laughing in the face of their former careers advisor, and for every Platinum act for whom there was never a Plan B, there are thousands who didn't make it, and didn't or couldn't face reality until they were in their thirties, if at all.
Those huge, sweeping shots of thousands of single-minded hopefuls you see on TV talent shows are supposed to be inspiring but all they really show is a car park full of future dismay.
It's not as if the 'no Plan B' mantra is anything to be celebrated even if an artist does somehow make it. The truth is that having no Plan B means being focused on music and nothing else, which makes for incredibly boring recording artists.
They are not passionate about anything else, and they don't know about anything else. They don't exactly bring nothing to the table, but what they do bring is a chair. Exactly what you'd expect to be at the table.
"The truth is that having no Plan B means being focused on music and nothing else, which makes for incredibly boring recording artists."
When I'm doing media training sessions with new artists – even, sometimes, more established ones – the part where we try to nail their artist proposition almost always boils down to the simple question: what else have you got? And by 'what else' I mean stuff that's beyond bringing a chair to the table.
For instance, a strong voice is either genetic or taught, so either way it's nothing to shout about (unless, apparently, you're Jessie J). Co-signs from famous or credible collaborators are helpful for press releases, Beats 1 premieres and a few streams early on, but that momentum usually subsides. And when it does, the spotlight falls on the artist. It's a harsh light, too. Again, that question: what else have you got?
"I've always dreamed of performing" is not a satisfactory answer, and hasn't been since Popstars: The Rivals.
---
It amazes me how close an artist can sometimes get to launch before a record label, who've worked on the project for 18 months, or management, who've known the artist far longer, stops to wonder whether their financial and creative investment is going to be Ratnered into oblivion within 30 seconds of their act's first radio interview.
Sometimes in interviews I'll ask people what book they're reading at the moment, and there's never really a wrong answer except "nothing".
The last time I spoke with The 1975's Matty Healy, a man who by most accepted metrics is the best pop star in Britain today, he started banging on about a Japanese interior design book. His band's name, of course, was originally taken from a novel. Elsewhere, he has a passion for brutalism, which is a little faddy these days but then you listen to his music and you see the way he presents it and you do think, Now there's a man who knows his concrete.
"I don't want to say all artists should be judged against Neil Tennant but, at the same time, why not?"
I don't want to say all artists should be judged against Neil Tennant but, at the same time, why not? There's a chap whose debut single referenced To The Finland Station, a 1940s book on revolution. The harsh truth is that without all this sort of thing Pet Shop Boys would have been Erasure and The 1975 (pictured) would be Razorlight.
Consider the United Kingdom's most imagination-free recording artist, and I don't want to point fingers here but let's just say for the sake of argument… a DJ-cum-producer who studied music at college, then music at university.
We could be here all day debating the pros and cons of music-based further and higher education and whether or not true talents really need to spend several years and tens of thousands of pounds in order to learn about XLR cables, but imagine a world where this individual had an interest in something beyond music.
Would their latest terrible hit song – and there has been a latest terrible hit song – have been better if they'd had a Plan B, or a Plan C? Absolutely.
In summary: turn all music colleges into libraries overnight, don't tell the students, see if pop improves and if nothing's changed after three years turn the entire lot into soft play centres.
---
We used to talk about something called 'x factor', before Simon Cowell persuaded the world that 'x factor' meant great vocals and no personality, ie. the total opposite of what the term actually meant.
These days, in this post-Jessie Ware media landscape, maybe it's all about podcastability: would someone be able to host a podcast about something other than music, and would you actually want to listen?
And I know what you're thinking: none of this has stopped bland artists having No.1s. But why be happy with 'good enough to hit 120m streams as long as the song's alright'?
"why be happy with 'good enough to hit 120m streams as long as the song's alright'?"
Pop has of course been made great by plenty of people whose favourite book is the Argos catalogue – yet the question of 'what else have you got?' is becoming even more urgent in the streaming era.
The deluge of quite-good new artists becomes totally unmanageable as music fans become more demanding in terms of social media 'voice', attention to detail and the creation of narratives through (and between) album campaigns.
If we're really looking for the individuals who'll push pop forward through the sheer force of their own imagination, it's hard to think of many who've done so in the past without having taken an occasional step outside their own self-obsession.
---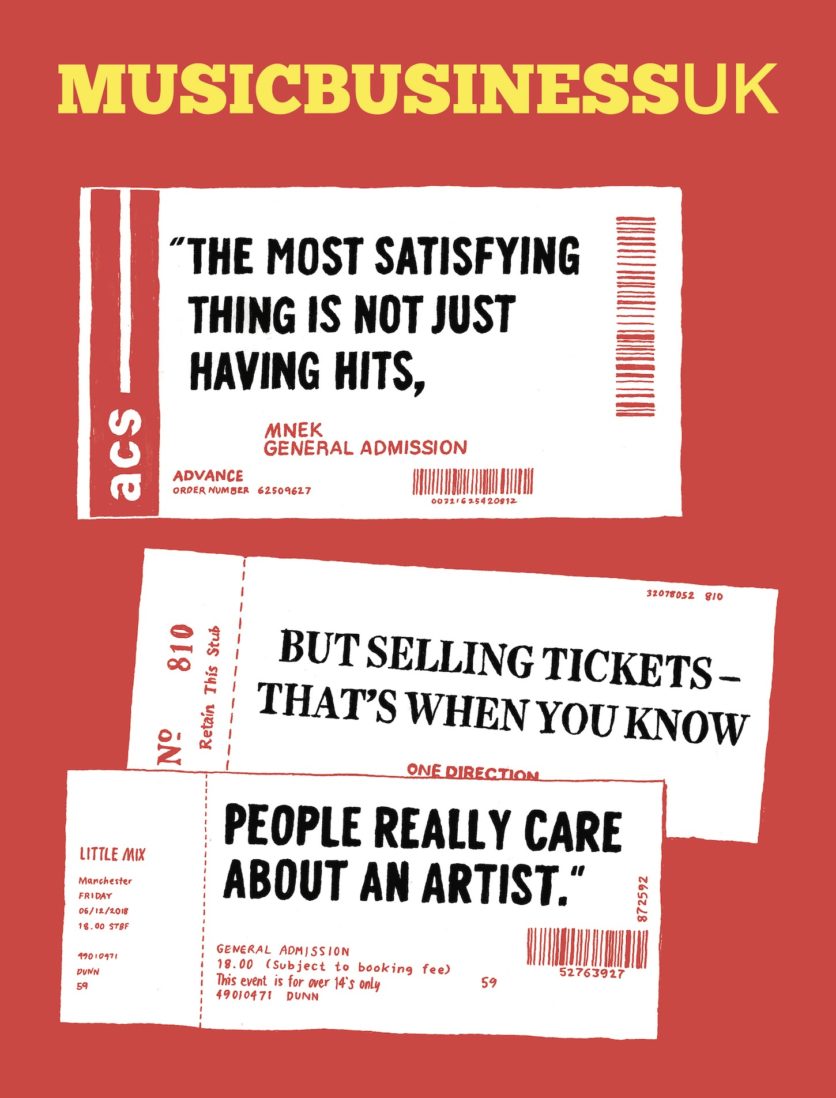 This article originally appeared in the latest (Q4 2018) issue of MBW's premium quarterly publication, Music Business UK (pictured), which is out now.

MBUK is available via an annual subscription through here.
All physical subscribers will receive a complimentary digital edition with each issue.
Music Business Worldwide