MBW's World's Greatest Managers series profiles the best artist managers in the global business. Here, we speak to Stuart Camp, the man who has masterminded Ed Sheeran's journey from bar gigs to record-breaking global stadium tours – via more than 50 million album sales. That will soon be 50 million plus quite a lot, with = due on 29 October. World's Greatest Managers is supported by Centtrip, a specialist in intelligent treasury, payments and foreign exchange – created with the music industry and its needs in mind.
---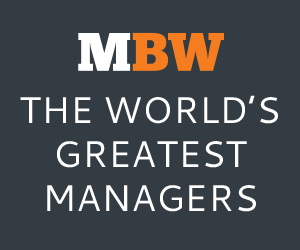 By a quirk of scheduling, MBW ends up talking to Stuart Camp on the tenth anniversary of Ed Sheeran's debut album, +, which was released in September, 2011.
Asked what he was doing a decade to the day ago, Camp doesn't hesitate. "I'd have been with Ed in HMV, buying as many copies as we could."
In September 2021, he is again with Ed, only this time in Tampa, ahead of his client playing at the NFL's Kickoff show, before the opening game of the season.
Things have changed, then. But not everything. Because, back in HMV, Camp and Sheeran weren't simply trying to boost their chart chances, they were sharing and enjoying what they knew was a special moment, and a feeling that still resonates.
"There was a real sense of excitement about going to buy your own record, our record. I'd never experienced that before, or seen anyone else buying our record. It really was, and still is, quite something when you see it in the flesh, out in the wild", he recalls. "And to be fair, that hasn't really diminished. It will be the same for =. 10 years ago, bloody hell."
+ would go on to top the charts in the UK, reach No. 5 in the US, shift around four million units and prove to be just the start of a career that has seen Sheeran become one of the most successful artists of all time, whether measured by record sales or live revenues.
Sheeran's second and third albums, x (2014) and ÷ (2017) went to No. 1 on the UK and US album charts, selling around 18 million and 21 million units respectively. His 255-date ÷ tour is the highest grossing of all time, bringing in revenues of $776m.
Camp has been there every step of the way, from the wholly unremarkable London pub next door to the Rocket offices where the pair first sealed their deal and plotted world domination, to, well, to the wholly unremarkable London pub next door to the Rocket offices where, last year, they celebrated their own 10th anniversary. (Although this time the venue was chosen for nostalgia rather than convenience, Camp having ended his JV with Sir Elton John's company in 2018 to go solo via his Grumpy Old Management company.)
=, due on October 29, will be Sheeran's fifth album (including 2019's No. 6 Collaborations Project, another record to top the charts on both sides of the Atlantic).
In conversation with MBW, Camp looks ahead to the launch and talks about what success looks like these days, the expansion of the Grumpy empire, Atlantic, never selling the catalogue, a tour that will last until 2025, and what he's learned 10 years on from pushing a trolley round HMV…
---
How has your role and relationship with Ed changed in that decade?
It hasn't really, to be honest with you. The machine has got a lot bigger and there are more things to deal with, but our relationship hasn't changed, it is probably even stronger than it was back then.
My role is still to do everything, there's just a little bit more of everything.
---
I guess back then there was more hustle though, right? Trying to get people to listen, trying to get the record played..
Yeah, but we still treat what we do the same way, we never take anything for granted. On the eve of Bad Habits coming out, we were really nervous. We genuinely didn't expect to be No. 1 for what is probably about to be 11 weeks [in the UK. It was, and was replaced at the top by Sheeran's next single, Shivers; it was No. 2 in the US]. Hand on heart, we'd have been happy with two or three.
We never, ever take anything for granted, we always do as much as we can, we always do the work.
---
And how would you say you have changed in those 10 years?
I don't think I have, particularly. I think perhaps I've learned to trust my instincts and my gut a lot more.
Before, there were a few instances where decisions were swayed, or I was pressured to do something when I had a bad feeling. Either I didn't really like someone, or something didn't feel right, and I've been proved correct. That's happened on two or three occasions. So, yeah, I'm happy to go more on instinct as a whole.
---
What about the relationship with the UK record label [atlantic Records UK]; how has that changed?
Yeah, there has been some turnover of senior staff, but [Co-President] Ed Howard's been there since day one, as has [Warner Music's global CEO of Recorded Music] Max [Lousada], so there's always been that close relationship, it's always been very frank and honest.
There's a bit more that we do ourselves, and we're certainly a bit more… not headstrong, but more clear about what we want in terms of creatives and videos and how we present ourselves; a lot of that comes from us now.
"if you can be honest with each other and still make it work, then you're onto a winner. It's when you're stalking around, being miserable and not saying how you feel, not saying what you want, then there's a problem."
But the relationship is still very strong, it's still very collaborative and very open. We're all honest with each other. I mean, I've known Max 25 years, there's nothing we can't say to each other. And we often don't [laughs].
It's like any marriage or long-term relationship, if you can be honest with each other and still make it work, then you're onto a winner. It's when you're stalking around, being miserable and not saying how you feel, not saying what you want, then there's a problem.
---
In terms of the deal, this is album five in a six-album deal, right?
It will be, yes. We're in discussions with them about moving forward.
---
So, how nervous are they? Or maybe how nervous should they be?
[Laughs]. No, listen, it's been a long relationship and we'd love to extend it.
---
How fit for purpose is a deal signed 11 or so years ago, because it was signed sort of on the cusp of the switchover between sales and streams, physical and digital, wasn't it?
Yes, and very much everything was a 360 deal back then. There have been a couple of points along the last 10 years where we've gone back and renegotiated our terms.
Warner were open and honest enough to realise that we'd outgrown that deal, and so it's been adjusted. There's been a few major tweaks and, like any negotiation, as long as everyone feels vaguely happy walking out of the room, then we're good, and we've always had that.
---
---
Moving on to publishing, I wonder what your thoughts are on very big name writers selling their catalog, whether or not you've been approached and if it's something you would ever consider?
Well, I'm not a songwriter, so I can't really comment, but I know Ed thinks it's strange that there's something he creates, puts everything into, something very personal, and then he gives it away to someone else – well, not 'gives it away', you're getting paid, obviously, but you hand over ownership.
With us, we're in a situation where we are successful enough in other areas of our life that we don't need to do that. We have been approached, but it's something he'll never do and he's in that lucky position where it's not something he has to consider.
But, it's an interesting model and fair play to Merck [Mercuriadis, founder of Hipgnosis Songs Fund] and everyone else, it's been very aggressive and they appear to be getting all these big names to do it, pleasing their shareholders along the way. So, yeah, it's quite fascinating, and you wonder how it all ends up.
---
I wonder just what sort of eye-watering numbers have been put in front of you…
To be fair to everyone that has approached us, no one's actually mentioned a number yet, because I've always shut it down. I don't mean to be rude, but I don't care what the number is and I don't want to know.
---
How long has the new record been planned, and what does that planning process look like these days in terms of who does what?
Well, there's a song on there that he wrote the week after ÷ came out, so quite a while! The recording started in earnest, just going into the spring of lockdown [2020], that's when we went into [UK studio] Decoy in full hazmat suits, but in total it's been three to four years in the making.
There have been a lot of songs going backwards and forwards. In my office at home I've got all the various track listings, and from the first one to the final one, and there are only two songs that are still there. It's been constantly evolving.
It frustrates Ed a little bit, because he thinks it takes a little too long, but at the end of the day he always admits that we do get to the best record we could have.
---
Does anyone A&R Ed these days, or is he at a level where he's left to it?
It's sort of a triumvirate: Ed Howard, myself and Ed. He does do a lot himself, and he does tend to go off and record half an album before the label know anything about it, but then we all get involved.
He already knows what the next album is, for instance, he's already got a track-listing for it, and I will get that changed over the next 12 months [laughs].
Ed writes so many songs, and he wants to get them out, he doesn't want them just sitting on his hard drive.
---
Given that, how difficult will it be to stop him putting out an album next year, in the middle of the first leg of the tour for this one?
Well, this tour is going to span three or four years, and there will be another record within that cycle; that was always the plan. It's more a question of stopping him putting another record out the week after this one. The material's there and it won't be another four-year wait, I can promise you that.
---
Do you both believe in the album as the most important statement an artist can make?
I definitely do. I think that's maybe my age, and maybe it's outdated, but it's definitely something we always want to hang a tour and a promotional period around.
Having said that, certainly next year we'll be releasing a fair few songs that won't be necessarily attached to this album, or the next one.
The industry changes, of course, and it's now more about tracks for a lot of people. For us, as a general framing device, the album is still very valid. It's still the album chart we want to look at. I never look at the single midweeks. I'm still obsessed with albums, they're the tent poles of a career.
---
What can you tell us about the sound and style of the record, co-writers, collabs etc?
There are no collabs on this record. There may be on future single versions, like we did with the previous album, but not on the album.
Johnny [McDaid] and Fred are the main co-producers and co-writers, there are a couple of Steve Mac tracks on there, David Hodges is on a couple. There's a relatively small writing pool this time.
Sound-wise, it's an interesting one actually, it's a lot more up tempo. This record was originally meant to be Subtract (–) rather than Equals (=).
Ed had written a lot of downbeat acoustic ballads, which he's quite good at, but then back in spring/early summer last year, when it was all very bleak, it was like, Do I want to release a depressing record in this climate?
So it became slightly more celebratory. He'd become a father, so it was also a lot more sort of forward-thinking and uplifting than previously, and transformed from Subtract to Equals.
People have been sat alone in a dark room for most of last year, they don't necessarily want someone to compound that.
---
What does success look like for an Ed Sheeran album these days, and what metrics do you use to measure that success?
Well, we always fantasise we'll hit numbers like Divide's, but I don't necessarily think the market's there in the same way as it was, so we don't have a figure in our heads at all.
We want to be in a position where the volume and the acceptance of the record is outweighing a lot of other people's, and the success of the single is a good sign for that.
---
Do you guys still feel the pressure before an album release? Are there nerves even though most people on the outside would quite blithely say success is guaranteed?
There's always a mix of nerves and excitement, there has to be, we want to see what people make of it.
"we don't take anything for granted at all. I think it would be horrible to be complacent."
And like I said about the single, we don't take anything for granted at all. I think it would be horrible to be complacent. We're giving birth to a new baby, so of course we want people to like it, and for there not to be any hiccups.
---
Where do reviews and critical reaction fit in the Ed Sheeran camp's psychological and emotional landscape these days? Do they matter, or do you exist above them?
We kind of live above… [interrupts himself] Well, we want to say we live above it, but… [laughs]. I'd love it to get some good reviews, you want people to like it. But we won't pore over every word of every review, no.
---
Is live the most important part of what you guys do these days, not just commercially, but in terms of where you look to set new benchmarks?
Yeah, it is, and that goes back to how you define the success of a record; I think you have to define success across the entire cycle and live is a huge part of that.
Obviously, last time out, we set ourselves an incredibly high benchmark, one that we or anyone else may or may not be able to beat, who knows.
It's certainly the focus, it's almost like we make the record so we can go and play it to the world.
---
Did you have any live plans that were scuppered by the pandemic, or were you always going to stay off the road until after this record?
No, we were very lucky. Ed and I celebrated the 10 year anniversary of signing our contract, literally the week before lockdown. We went out and got very, very drunk, and he told me that he wanted to put his live plans back a year because he needed more time off.
Eventually he confessed that he was actually going to have a baby, and that's why he was putting everything back a year.
It all worked in our favour, we didn't have to cancel any plans, thank goodness, because it was horrific for people that did, or people that were on the road. If it had happened a year earlier, in 2019, it would have been catastrophic for us. We were very fortunate.
---
Was that a good night, celebrating the 10th anniversary of your first contract?
It was. There's a pub near the old Rocket office where we used to go when we first met, and where we decided I'd manage him, so we just went there and drank far too much Guinness. But our lives have obviously changed a little bit, because we then went to the pub that we own together [Bertie Blossoms in Notting Hill]. It was a fun day out.
---
---
What's your proudest achievement in your time managing Ed?
The touring record [Sheeran's ÷ tour was the highest-grossing of all time, beating the record held by U2 since 2011], because I was always a massive U2 fan growing up, and I thought nothing was ever going to touch that.
To beat them, that's the thing that really will stand the test of time. And it's always been Ed's strong point, even before we got a deal: fuck the record, just come and see him and tell me that you don't think he's amazing. For that to be verified at such a high level is great.
---
What's been your toughest moment?
There's not been any one particularly tough time, but I think it's always tough balancing life and work, and I don't really do that particularly well.
---
Is there a biggest remaining ambition for you two to tick off?
It's always whatever the next thing we can do to tick off, whether that's playing on the fucking moon or playing the biggest show ever. Ed always strives to be the first to do things. So, it's not something that I can tell you now, but there will be something, because he wants to be first, he wants to break records. He wants to beat his own touring record for a start.
---
What's the biggest lesson you've learned?
Follow your heart, genuinely. If you feel something's right, then go for it. Otherwise, don't. I live by that and it's worked out okay.
---
What's the best thing about managing Ed Sheeran?
[Pause] I should know this one shouldn't I?! [laughs]. Honestly, it's the best job in the world. I wake up every day and I don't know what's going to happen. Life is never dull.
---
What's the worst/most frustrating thing about managing Ed Sheeran?
Ed Sheeran [laughs].
---
A specialist in intelligent treasury, payments and foreign exchange, Centtrip works with over 500 global artists helping them and their crew maximise their income and reduce touring costs with its award-winning multi-currency card and market-leading exchange rates. Centtrip also offers record labels, promoters, collection societies and publishers a more cost-effective way to send payments across the globe.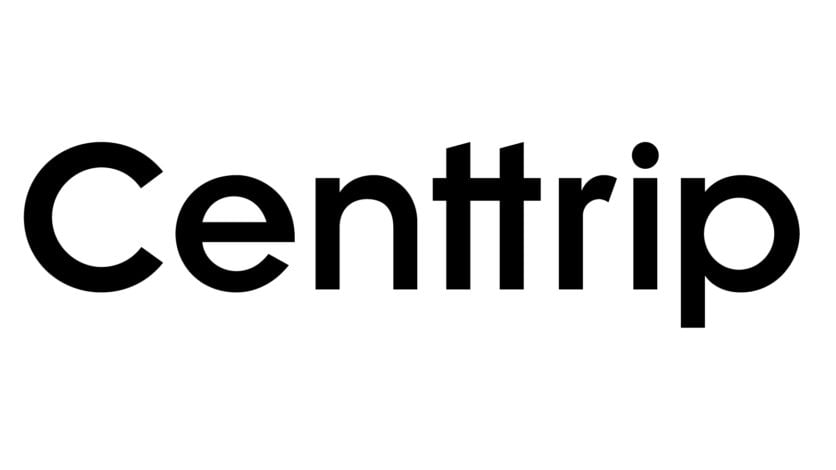 Music Business Worldwide