MBW's World's Greatest Songwriters series celebrates the pop composers behind the globe's biggest hits. This month, we talk to James Fauntleroy II – the multi-Grammy-winning, US-based collaborator of Justin Timberlake, Bruno Mars, Rihanna and many more. World's Greatest Songwriters is supported by AMRA – the global digital music collection society which strives to maximize value for songwriters and publishers in the digital age.
---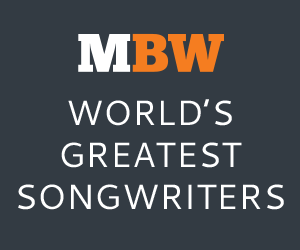 It's common for artists and songwriters to talk of 'chasing their dreams'.
James Fauntleroy II, however, explains that his method has been to stay still and let his dreams – dream jobs, dream collaborations and dream rewards – come to him.
It seems to be working.
Most recently he was an integral part of the writing team behind Bruno Mars' multi-Grammy winning 24K Magic album (with a credit on all but two tracks).
As well as having a hefty stake in the overall Album of the Year triumph at the ceremony, Fauntleroy was also recognised in 2018's Best Song and Best R&B Song categories for his contribution to the LP's biggest selling single, That's What I Like.
He had previously won Best R&B Song in 2015 for Justin Timberlake's Pusher Love Girl, from the 2013 album, The 20/20 Experience, on which Fauntleroy co-wrote every track.
Fauntleroy's first really big break came as one of the main writer's on Rihanna's Rated R [2009].
Before that, he edged his way into the business by, basically, bluffing (or "lying", as Fauntleroy himself insists on calling it).
He explains: "The group I was singing background for [1500 Or Nothin'] asked if I could write songs; I lied and said yes – because I tend to think I can do anything."
In the end, of course, that wasn't really a lie, or a bluff, or even an exaggeration – it was actually something of an understatement…
---
When and how did you get first get into music?
When I got to High School I started singing and just listening to things that were out at the time.
Then a friend of mine gave me a gospel tape, a cassette tape, although I didn't grow up going to church. Vocally it was extremely complicated, but I had no idea about that, because I didn't know anything about singing, or about gospel. I didn't know it was difficult, so I just learned it at warp speed; I was like Dumbo, you know what I mean?
I was also asked to sing in a school assembly. I sang, like, one line, and afterwards all these girls came up to me: Oh my God, you were really good… and that's when I started to think music might be a good idea.
---
Was your initial ambition to be a performer?
I wasn't thinking about anything like that, to be honest. I just wanted a job, a car and a cell phone. None of this was ever on my mind.
---
Did you join groups?
Yeah, I was in a few little groups, I was in a gospel group for a few years, so I had my time there, from 15-18 maybe.
---
And what was the next big change for you? What led you to songwriting?
I was singing background for 1500 or Nothin' [the hip-hop band/collective/company that has worked – live and in the studio – with some of the biggest names in the game], which was my first gig.
They asked me if I could write songs – I didn't, but I lied and said yes, because I tend to think I can do anything. So they gave me a beat CD, I wrote two songs and that's how it started.
---
And how had you become part of 1500 or Nothin'?
Same story, really. I was singing around church and stuff, they'd heard me, and they asked me if I could sing background, which I didn't, but I just said, yes, of course. I was like Jim Carrey in that movie [Yes Man, 2008].
They then needed the CD [that they gave Fauntleroy to learn the song] back a couple of weeks later, for a meeting.
"I locked myself out of my car, it was raining, so they told me to hop in the car with them and come to the meeting."
I brought it back to them but I locked myself out of my car, it was raining, so they told me to hop in the car with them and come to the meeting.
That meeting was with Teddy Riley and, to cut a long story short, the third song I wrote, after lying about being a songwriter in the first place, was with Teddy Riley, and that was another major jump start – from sitting in your living room to writing to Teddy Riley.
---
Were you just inherently confident you could do all these things that you said yes to?
It wasn't really confidence, I was just kind of… not apathetic, but I just didn't think it was a big deal! I didn't really care if I couldn't do it.
---
And yet you found you could do it – you could pretty much do it all, in fact. Was that a surprise to you?
It was a huge surprise! A pleasant surprise, but yeah.
I was already interested in songwriting, because my whole life, my mom was pointing out lyrics to me. There was one song she tried to make me pay particular attention to: All In Love Is Fair, by Stevie Wonder – he uses a lot of literary phrases, he breaks the fourth wall, it has an interesting narrative.
That song made me realise you could basically do whatever you want.
It's funny, when I was growing up, I didn't think anyone in my family was musical, but then when I became successful I found out that pretty much everyone in my family had some sort of musical career, or thing.
Kind of like Harry Potter – you know, like he's living under the fucking stairs and then one day someone comes along and says, 'Oh yeah, your whole family are magical people.'
---
Of those early songs, which got cut?
The one I wrote with Teddy Riley, Remember Me.
Before that, I didn't know you could get paid for writing songs! When I found out there was money involved, I got really serious [laughs].
By the time I signed my [first] deal I had already been studying publishing law, co-publishing deals, all kinds of shit, super hardcore before I even walked in there.
---
And who did sign you first?
It was Universal, and it was an historically terrible publishing deal. I had studied so much that I knew it was bad.
I read it and said to my lawyer, 'This is bad, right?' He was basically trying to politely say, like, I don't know who you think you are, but you might as well sign this deal, because you're not going to get any better.
"In the end I figured 10% of something is more than 100% of nothing."
In the end I figured 10% of something is more than 100% of nothing, so I'll sign this terrible deal, and knowing my work ethic, I can make something of it.
It was a bad deal, but it was also an opportunity.
---
What was your first hit?
It was No Air by Jordin Sparks with Chris Brown [2009], just after she won American Idol.
---
Did things change for you then in terms of you were networking at a different level and getting in more rooms?
The thing is, I don't really do networking, it's more about word of mouth.
I wouldn't advise people not to network, because there can be benefits, you can build relationships.
"I don't really do networking, it's more about word of mouth."
But for me, if you stay in one spot, and make sure what you do is really good, people will hear about it and people will talk about it. And that's exactly what I did: I kept working, working, working and people kept finding out about it and kept getting in touch.
That's basically how my whole career has gone.
---
How important was your break on Rated R by Rihanna, on which you had a hand in around half the songs?
First of all, I love Rihanna, she's such an important supporter of my career. She is an incredible artist.
There are several artists I've worked with that fit this category, but she was one of the very first people I worked with and felt real freedom, musically.
When you work with, I won't say 'lesser', but with artists who are newer to the game, sometimes there are limitations, but with Rihanna there was real freedom, and that's important to everyone who is creative.
---
How did you come to work on the record?
Again, it was word of mouth, just like how they all happen.
With Rated R, it was interesting, the record company usually a big album for a couple of years, but with this they worked it for three [to] six months, before they moved on to the next one.
"Rihanna having me do that gave me a boost and established me as someone who could write that many songs on a superstar's album."
It did well for me, though, because I wrote so much on it, and Rihanna having me do that gave me a boost and established me as someone who could write that many songs on a superstar's album.
People like Rihanna and Justin Timberlake, when they have me come write on their songs, they can work with anyone they want to, so when they choose me, that helps create who I am in the business, and their support is why I exist.
---
Rated R was something of a departure for Rihanna when it came out – less poppy and much more raw [Rihanna, post-Chris Brown assault, described it as "therapeutic"]. Was that something that was discussed beforehand? Was there a 'brief', as such?
Nah, she asked me to write on that album and that's how I write.
The brief is – although this isn't always true, sadly: you call people for certain things; this guy writes like this so we're going to get this sort of thing. If you ask me to come in, you know what I do, so…
They knew what they were getting into [laughs]. It was such an experience for me. I wrote it in London, in Metropolis.
---
Did you have a good time?
I did. I hate traveling and I hate anywhere that's not Los Angeles [laughs], but I loved London, and it was on that trip I met Rod Temperton, I went to his house.
---
Wow, what was that like?
It was amazing, man; he was hilarious. He was sitting up, drinking gin, talking about how fine Rihanna was and telling me stories about Michael Jackson.
One of my favourite songs of all time is Always and Forever [released by Temperton's first group, Heatwave, in 1977]
---
You mentioned Justin Timberlake, tell us a bit about working with him on The 20/20 Experience…
Well, for Justin, who writes pretty much all his songs alone, to have me come work with him on that album, not only was it an amazing honor, but that really solidified me as a songwriter at a high level.
Because in this industry, as soon as you do something, a week later nobody gives a fuck – and that goes for everything.
I'd actually known Justin for about six years before 20/20. I'd been working with [Dutch YouTube breakout artist] Esmee Denters [who signed to Timberlake's Tennman Records].
We were writing a song, having fun, and Justin just kind of appeared behind us, I didn't hear him come in and he actually startled the hell out of me [laughs]. He said, 'That sounds great', and then he was, like, 'for the hook I think you should do this' – and that was the first time I saw him go into his zone, he wrote an entire section of the song in, I don't know, maybe two minutes!
Over time, I realised that our tastes and our flow or working is so similar that it actually made it easy for us to write songs together, and that's quite a rare occurrence.
---
Did you start writing together before really hunkering down on the 20/20 project?
Yeah, Love Sex Magic for Ciara, Winner for Jamie Foxx and a bunch of other songs that we wrote for other people before 20/20 happened.
---
So how did you come to work so closely on 20/20 [with a credit on every track] and how does the process work with Justin?
I don't know [how it came about]; I'm just happy that he called me!
What people have to understand, and this varies amongst artists, but with Justin – and Bruno – they really write, they write a lot of songs, they have a lot more involvement than people realise.
With 20/20 there was a small team of people and we'd go in and write every day. We had a blast – and at the same time I learned a lot.
He's got several lifetimes worth of success and when you get to be that close to someone with that much wisdom and experience, you're very lucky and you can't help but learn and grow. Or you don't realise the value and you're fucking stupid!
---
When and how did your relationship with Bruno start?
Well it's funny, I knew Justin for years before 20/20, but I knew Bruno even before that. I've known him forever. I actually met his writing partner Phil [Lawrence] before I was even a writer. I then met Bruno because another guy he works with, Brody Brown, is in 1500 Or Nothin', so we were all going to a studio that Brody was working at, and Bruno was working there as well; that was over a decade ago.
There are a lot of awesome things about Bruno, as an artist and a person, because he's an angel, but I know him as a songwriter, because that's what he was when I first knew him, and that's very different from every superstar out there right now.
There are a bunch of people from different eras who started that way, like Smokey Robinson, but in this generation, most of the superstars started out as recording artists. Bruno has always performed, of course, but when I met him, what he really was was a songwriter. He was just a singing/songwriting afro, running around the studio, and he's gone on to become one of the biggest stars ever.
"Bruno was just a singing/songwriting afro, running around the studio, and he's gone on to become one of the biggest stars ever."
So when it came to 24K, it was comfortable; we didn't have to get to know each other because we'd known each other forever.
He asked me to come and work on a song, it was That's What I Like, and I don't know if I was supposed to stick around [laughs], but we carried on writing, and carried on…
I have to say though, Bruno is the core of those songs and Phil is also on all those songs for a very specific reason, he is a huge, huge part of the reason those songs sound like that. I was, like I say, just happy to be there, I was learning a lot, I learned so much from those two guys.
---
Give us an insight into those sessions, who does what and leads on what aspects of the songs?
Nah, that's a ghetto secret, I can't let the details out [laughs]!
We were having a blast and those dudes are so hilarious. We were having a great time, but also working so hard, unbelievably hard – they're two of the hardest working guys I know – and that was probably the most intense album process of my life, but also a lot of laughs.
---
Big question: what does it feel like to win a Grammy?
It's fucking awesome. That's what it feels like [laughs].
---
What's it like beforehand? Do you get tense?
I don't, no. I'm so blessed, and what I do is so important to me and so important to other people's lives around me, but at the end of the day, it's just fucking songs, you know what I mean? We're not doing heart surgery.
I had one Grammy before this, with Justin, and we worked our asses off on that, for several months.
"at the end of the day, it's just fucking songs… We're not doing heart surgery."
This Bruno album, it was worked on for maybe two years, so for us, to work on that shit for so long, and so thoroughly, and for it to win every single Grammy that it was nominated for… it was a testament to how much we put into this.
Everybody's always mad about The Grammys, like they're awarded by a committee, but they're not, it's about getting recognised by your peers, which is awesome. And the majority of the members are not pop or urban writers; they're country, classical, reggae, Latin, every type of music in the world, so to win something like that is a huge honor.
---
What was your reaction to the controversy surrounding 24K's win – the fact it beat two major hip-hop records to best album?
Well, I worked on most of the other albums that were nominated, and if I didn't I know people who did, and, anyone out there can fact check me, but I'm pretty sure no-one worked on their album as long or hard as we did.
So, if there's some relationship between what you put in and what you get out, then they'd already lost [laughs].
Listen, all the nominees were great, but I think the controversy takes place amongst people who are ignorant about the voting process – and to be honest, it doesn't mean shit to me.
---
With all the success so far, what are your unfulfilled ambitions?
Well, I know Babyface, and I know Dianne Warren and I knew Rod Temperton, so I know just how far… look, it might not even be possible to reach their levels, because of how the business is changing or whatever, but as long as careers like that exist… I'm so far from being at that level, in my mind, and also in reality, it means there's just so far to go.
There's a never-ending flow of goals, but I don't want to live for goals, because achieving them is so fleeting, and as soon as you get there, there's 10 more in front of you. What I'm more excited about is the stuff between the goals, the journey to get there, that's the fun part to me.
And I tell you something else, if it's not your favourite part, then you're going to have a pretty miserable ride, living and working for something so fleeting.
I'm just trying to get better every day, improving my skills and myself.
---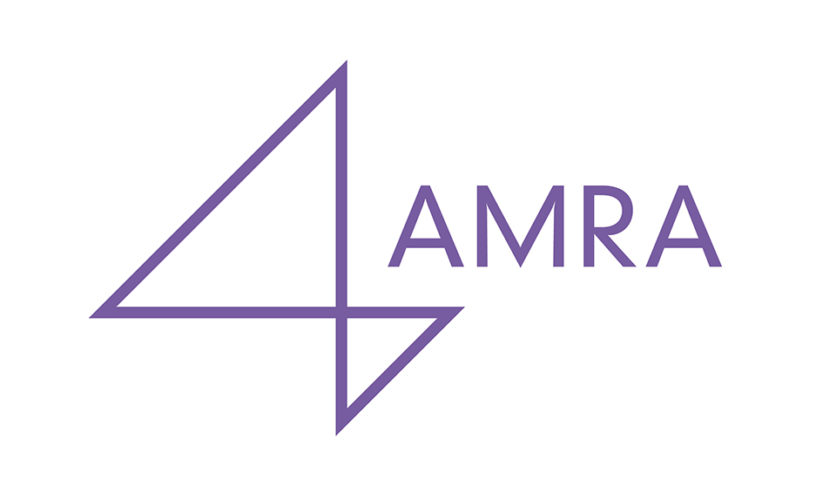 AMRA is the first of its kind — a global digital music collection society, built on technology and trust. AMRA is designed to maximize value for songwriters and publishers in today's digital age, while providing the highest level of transparency and efficiency.
Music Business Worldwide