Over the last decade or so, the music industry has been inspired, prompted or downright forced to find a wider range of revenue streams and alternative routes to fans.
Tommy Stalknecht, the founder of Single Music, believes that Shopify should be right in the mix when it comes to reaching fans and delivering hits.
As we stand today, Shopify works with over 820,000 individual online merchants – all selling direct-to-consumer (D2C). This makes it the third biggest online retailer in the United States behind Amazon and eBay.
Stalknecht and Single Music recognized Shopify's potential as a D2C platform in music early, but they also recognized some flaws.
Today, Single Music offers those artists/managers/labels etc. who choose to sell via Shopify a range of powerful music-specific toolsets for their online stores – including those handling merch and record sales, as well as ticketing and hosted HD-quality livestream concerts.
Catalyzed by the pandemic, Single Music says its tools have already processed the sale of over 100,000 livestream tickets, as well as over $2.5m in related merchandise purchases.
Other Shopify tools offered by Single Music include those taking care of the digital delivery of tracks to fans, as well as ensuring that all those precious D2C sales, whether physical or digital, are automatically reported to leading US, UK and international chart companies.
Single Music's clients include the likes of Live Nation, EMPIRE, Eric Church and Five Seconds Of Summer, as well as Thirty Seconds To Mars.
Here, Stalknecht tells MBW about Single Music's roots, its partnerships, its successes and its future – and why he thinks online D2C, powered by Shopify, is causing an industry revolution…
---
How and why Single Music was created – and what was the original company mission?
The idea for Single came when I was working for a digital agency in Nashville that handled the websites, fan clubs and stores for hundreds of high-profile and indie music clients. At one point, we converted all of our e-commerce from a proprietary system to Shopify and lost a ton of tools we had built specifically for our needs.
I looked at what was publicly available in the Shopify App Store and saw a gaping hole for the music industry. I figured other companies and artists must have the same issues, so I sought to make tools to fill those gaps and make them publicly available to all.
---
Does the music industry in general pay enough attention to Shopify and maximise the opportunities on the platform?
A high percentage of the top-tier music merchandisers and labels are currently using Shopify or are moving to the platform. Since I came from that world, I knew what shortcomings existed and have tried to augment an already amazing platform for the needs of our industry.
The fact that they are subscription-based – rather than taking a % of sales – allows artists to make more money in the long run while using a better alternative to other platforms.
---
Who are some of the biggest names in terms of artists and labels who you have worked with in your first few years?
We handle chart reporting and d2c digital distribution for Live Nation Merch, EMPIRE, Travis Scott, Harry Styles, and thousands of other artists. Our livestream ticketing continues to grow rapidly and produce amazing sales for artists like Dashboard Confessional, Underoath, NEEDTOBREATHE and All Time Low.
On the recorded music side, we largely help automate tedious things like chart reporting and digital delivery, so a direct effect is difficult to quantify. However, our livestream ticketing is performing much better than the industry average.
---
Can you talk about some of your biggest successes on the recorded music side?
Since launching publicly in January of 2018, we've delivered 1.5m+ digital albums and singles and reported 2m albums (digital + physical) to the charts – including 12 No.1 records.
"we've delivered 1.5m+ digital albums and singles and reported 2m albums (digital + physical) to the charts."
It's been great to work on high-profile projects like Harry Styles and Juice WRLD, but it's also really rewarding to see indie artists like Peter Hollens and Roots of Rebellion get No. 1s using our tools.
---
When the pandemic hit you added on livestream tickets? Tell us about that decision and how you moved to implement it?
When COVID hit, we saw artists losing their tours and didn't know how to help. We sent an email to our users that said, 'This sucks. What can we do?'.
A theme emerged around ticketed live streaming and fair pricing, as we don't believe a tech company should make more on a stream than a member of the band.
Rather than develop another platform that takes fans away from an artist's owned platforms, we chose to bring streaming into the one place they have the most control and can own all of the data. We repurposed some of our existing tech to get started quickly and it's grown rapidly since.
---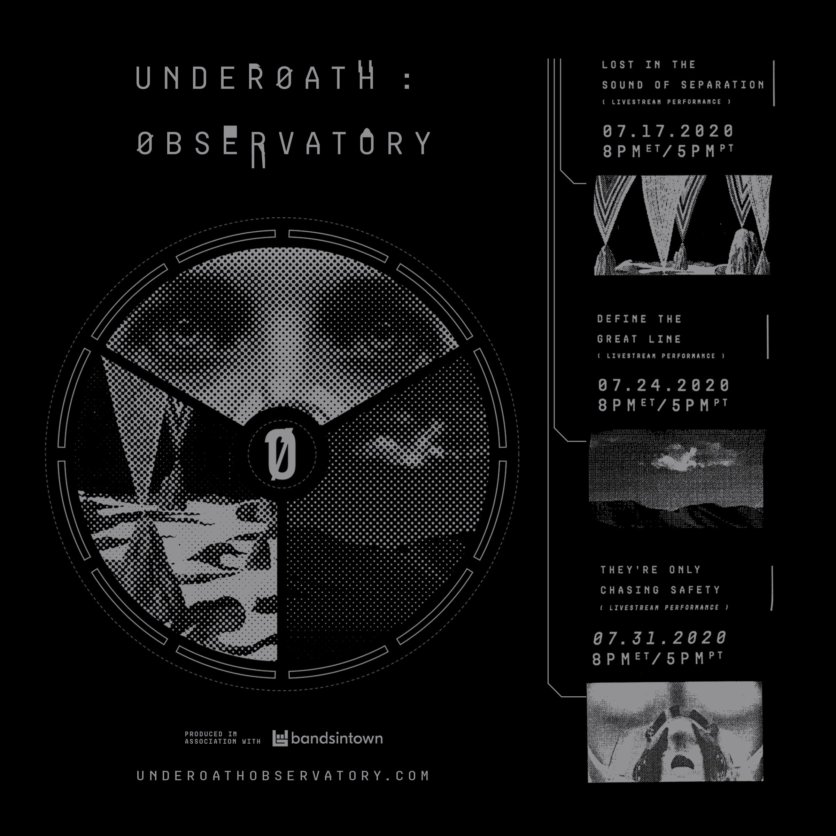 ---
How much activity has there been in that area since then and what have been the big wins?
Since the initial launch, we've sold 100k+ tickets and helped move over $2.5m in commission-free merchandise through our ticket bundling option.
Underoath surpassed a year's worth of anticipated touring revenue over the course of three livestream events; Dashboard Confessional raised $85K for Nashville's Music Health Alliance; and The Marcus King Band contributed $80K to MusiCares through their 'Four Of A Kind' live stream series.
"Underoath surpassed a year's worth of anticipated touring revenue over the course of three livestream events."
In addition, artists like Switchfoot have utilized livestreaming to keep their entire road crew employed at a time when touring is non-existent.
We've seen the sales from these events result in new jobs at the merchandise and vinyl record plants we partner with, and have done our best to utilize the venues and touring professionals that have been largely out of work for every event we put on.
---
How long do you see that being a big part of your business and the 'new' music industry in general?
From a long-term perspective, I think the pandemic has opened everyone's eyes to the revenue potential from live streaming. Nothing will ever replace the feeling you get from going to a live show, but artists will find ways to merge the two once touring resumes.
I'd love to see music take some ideas from stand-up comedy and host live stream 'specials' from larger concerts for fans that could not make it due to location, financial, or family restraints.
---
What are some of the highlights in your calendar for the rest of the year – either in terms of livestreams or new releases?
We have a packed live stream calendar for the next few months (Milky Chance, Matt Nathanson, NEEDTOBREATHE) and are working on several large events that will be announced very soon. From a platform perspective, we have some new features coming to help drive sales once the updated Billboard rules go into place around bundling.
---
From your perspective, taking into account learnings from this pandemic period, how do you see the power of direct-to-fan growing in the music industry in the years ahead – especially as regards Shopify?
COVID has affected every one of us, and while our industry has gotten hit especially hard, so have fans' livelihoods. The most powerful part of direct-to-fan is in the name – you are creating a direct relationship with your biggest fans.
When a fan purchases a live stream in your store they need to tell you exactly who they are and where they're from. Knowing who was willing to support you during this time will be vital to getting back on track when touring resumes, while also helping keep you afloat in the meantime.
"It used to be difficult to create an online shopping experience that could compete with the major marketplaces, but those gaps are rapidly shrinking."
It used to be difficult to create an online shopping experience that could compete with the major marketplaces, but those gaps are rapidly shrinking.
More artists are going to realize that "bringing things home" leads to greater revenue and control that they cannot get elsewhere.
---
What are your longer-term ambitions?
I won't go into the specifics about what we are working on, but I can say that our vision and the groundwork we have been laying behind-the-scenes will become very clear over the next few months.
We've thought long-term since day one and have a strong roadmap ahead of us. I know it's cliché and vague, but we're only getting started in helping artists and their teams understand who their fans are.
---
What would your headline message be to artists or labels that maybe don't know about Single Music, or are wondering what benefits they might get from partnering up?
By integrating livestreams, digital sales and chart reporting into artists' existing storefronts they retain full control over branding, messaging, data, and – most importantly – their money.
Single's mission is to increase an artist's revenue by getting out of the way and having full transparency: it's true direct-to-fan without giving anything up.Music Business Worldwide