MBW's World's Greatest Songwriters series celebrates the pop composers behind the globe's biggest hits. This time, we talk to multi Grammy-winner Hillary Lindsey, who has penned hits for Carrie Underwood, Lady Gaga, Luke Bryan and Tim McGraw, amongst many others. World's Greatest Songwriters is supported by AMRA – the global digital music collection society which strives to maximize value for songwriters and publishers in the digital age.
---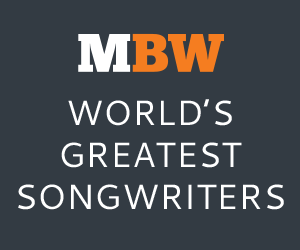 In the mid-2000s, Hillary Lindsey was broke, and dealing with a string of professional disappointments.
She was at the end of a year she'd given herself to see if she could make her songwriting career work independently.
During that year, the future was looking rosy: Lindsey had written for Lee Ann Womack, Keith Urban, Tim McGraw and Faith Hill and was wondering why she hadn't taken the leap to owning her own publishing before.
"It was incredible, I couldn't believe I'd gotten all these cuts," she says. 
Then, slowly but surely, news rolled in that none of the songs, aside from what she'd written for Womack, were going to be released.
Lindsey remembers: "I was really losing my shit, like, 'God, how am I going to pay my mortgage?'"
A little financial help from her parents (and words of encouragement from her dad) bought some more time, before a stroke of foresight changed everything.
Lindsey recalls: "Carrie Underwood was on American Idol, I called my dad and said, 'I'm pretty sure this girl is going to win and if I can get just one song on that record, it will change everything for me.'"
"Carrie Underwood was on American Idol, I called my dad and said, 'I'm pretty sure this girl is going to win and if I can get just one song on that record, it will change everything for me.'"
That one song ended up being Jesus, Take The Wheel, which was written with Lindsey's friends Brett James and Gordon Sampson during a session at her house. 
Underwood and her team heard the song, loved it, and it became her second single. The track hit No.1 on the Billboard Hot Country Songs chart and stayed there for six weeks, selling millions of copies globally and later won two Grammys.  
Lindsey's career was back on track.
She remained independent for around 10 years, during which time she's had ten more No.1 hits with Underwood on the country chart, as well as songs released with a host of top artists including Kelsea Ballerini, Luke Bryan, Florida Georgia Line, Lady A, Tim McGraw, Taylor Swift and Keith Urban.
Later, Lindsey sold a catalog to BMG and agreed an admin deal, before securing an exclusive global co-publishing agreement with Concord Music last year.
The Concord deal includes an interest in her back catalog and a creative venture to jointly sign and develop songwriting talent under her own firm, Hang Your Hat Music. 
---
There was a long history before Underwood, which started with Lindsey singing, and even constructing, songs with her grandfather aged five. She says: "My grandfather was really musical and we were really close.
"I have tonnes of cassette tapes of us singing songs together — I remember vividly sitting on his lap and just singing about things I loved in the room, like, 'I love the hot dog dog' and 'I love the peanuts'."
When her grandfather passed away a few years later, he left Lindsey his piano, which she used to accompany her "hilariously horrific" songs/musical diary entries about boys and heartbreak in her teenage years.
At school, she was already determined to be successful in music, and later studied music business at Belmont University in Nashville. 
During that time, Lindsey would make "terrible tapes" of her songs, one of which was found by her roommate at the time, who decided it wasn't so terrible and took it to her internship job.
It got passed around town and ended up in the hands of Pat Finch who worked at Famous Music and offered Lindsey a publishing deal. 
---
After quitting college and securing a number of cuts, Lindsey hit her first wall. "I did the artist thing, which didn't quite work out, and then got really sad and depressed and was about to hang up my hat.
"I didn't know if the music thing was for me, I didn't know if I had the fight anymore for it," she recalls.
After getting sick and tired of being sick and tired, Lindsey found the energy to start writing again and secured her first country No.1 hit in the early 2000s with Blessed for Martina McBride.
That allowed her to let go of the idea of being an artist herself (she was signed to Epic before her A&R left and she got dropped) and pursue songwriting for others, which kick-started a golden period, before the roller coaster went down again ahead of her work with Underwood.
Today, of course, it all looks rosy again. Lindsey has multiple Grammys under her belt as well as a CMA Award and Golden Globe and Academy Award nominations. 
Outside of the country genre, she has credits on Lady Gaga's Joanne album, including the single Million Reasons, and co-wrote two singles — Always Remember Us This Way and Grammy-winner I'll Never Love Again — for the A Star Is Born soundtrack. 
Last year, Lindsey was named Songwriter of the Year by the Academy of Country Music, becoming only the second woman in history to receive the honor.
At Hang Your Hat, she's signed songwriters Ben Chapman, Meg McRee, Chris La Corte and her husband, Cary Barlowe. Lindsey also has some songwriting cuts on the horizon that she's keeping under wraps for now.
Here, we chat to about her scrapped artist career, songwriting technique, imposter syndrome and the streaming remuneration debate. 
---
Being dropped from Epic halted your artist career, but why didn't you pursue it further after that?
After I was dropped from Epic, I came back to Nashville and got offered deals left and right from every label in town here. That continued up until the age of about 30 when they finally stopped calling but there was still a lot of interest.
A lot of people think being an artist is such a glorious, amazing thing but, ultimately, I don't think I was cut out for it. I love singing, I love being onstage and I love performing but I'm not a real good ass-kisser. I don't love being gone all the time, I'm more of a homebody. I don't want to get up in the morning and do five o'clock radio shows. I never had a real desire to be famous. 
"A lot of people think being an artist is such a glorious, amazing thing but I don't think I was cut out for it. I'm not a good ass-kisser."
I just loved singing and I love creating and with this path, I get to sing and I get to create. And sometimes I even get to go on stage with big artists and sing with them. I really don't think I wanted it, I think I wanted half of it.
---
Do you have a most memorable songwriting session or artist that you've worked with?
 That's a hard one because there's so many of them. Lady Gaga was one. It's just crazy that I, this little girl from Washington, Georgia, was in her house in Malibu, sitting there and writing a song with her. 
I can't remember if there was a photoshoot or something going on but we were writing Million Reasons, she's on the piano and I'm playing acoustic guitar. At one point, she was playing with one hand and her other hand was being manicured. One person was at her feet doing one foot so her other foot could do the pedal and another person was highlighting her hair. 
We are sitting there, writing a song and she is 100% focused. She was in it. I'm like, 'How are you doing this?' And also, 'How is this my life right now?' It was pretty wacky in the most incredible way.
---
Do you have any writing techniques or a specific process that you follow?
Not really. It's more about feeling out the people and the room. So much about co-writing is psychology and listening is such a big deal. Also, dare to suck. Just throw something out there, it could be totally wrong, but most likely it's going to lead you to the next thing and spark the conversation. 
"So much about co-writing is psychology and listening. Also, dare to suck. Just throw something out there."
Sometimes it starts with a title or a conversation about somebody who's going through something. Sometimes it starts with a groove that evokes an emotion. For me, it's always about finding the heart of the song, that's always my goal. Whether it's a party song, or a serious song, it's like, 'Okay, what is this song wanting to become? What is the song wanting to say?' And then just letting it evolve.
---
How do you deal with creative blocks, if you ever get them?
Oh my gosh, I get them all the time, and if somebody has an answer to that, I would love to know. I don't deal with it well. I get mad, I get frustrated, I get mad at myself. Yesterday is a good example. I've been in a little bit of a block lately and feeling really frustrated and down on myself, like, 'Can I keep doing this? Is this even worth it anymore? I think I suck. I think I've totally lost it. Was I ever good to begin with? They're all going to find out I'm not really talented'. The imposter syndrome thing that we all have. 
I wanted to cancel a session because I was that mad, frustrated and sad. But I didn't, I showed up, and we had one of the most magical days. So maybe my answer is that I keep showing up and I push through. I could have hung it up yesterday and cancelled and then I would have missed out. Who knows if the song is going to get cut or if it's going to be a single but for me, it's exactly what I needed and I'm ready to go today. 
---
You were independent for a large part of your career — aside from the financial benefit of not having to give a percentage away to a publisher, what were the benefits of that?
It forced me to be a little bit more assertive than I would have normally been. In the beginning, before I went with BMG, I was the one booking my calendar and I was the one pitching my songs. I had more skin in the game so I had to take charge.
That was a good lesson for me at that age because it could have been the other way. Like I said, I'm more of a homebody, and I could have shied away from that. So I had to push a little more. I think it also brought me closer to a lot of co-writers because I was the one having to reach out. It gave me a stronger sense of community.
---
As you'll know, revenues from streaming are a source of contention for songwriters. Where do you stand on that debate?
It's awful. Something has got to change or I don't know how much longer songwriting is going to last as a proper occupation. It is such a different world than it was when I first started. You could get a Keith Urban, Faith Hill, Martina McBride or a Jo Dee Messina album cut and still pay your bills. Now, if you don't get that single on the radio, it's nothing.
I am so extremely fortunate and blessed to have been in the time where it was so different and I've still been extremely fortunate and blessed to have had some singles on the radio during this time, but it's hard out there. And there are a lot of people using songs just for 'content' which is great for an artist's socials and online but we don't make a penny from. 
"a lot of people are using songs just for 'content' which is great for an artist's socials and online but we don't make a penny from."
No offence to the artist because it's not really their game, it's more of a label game, because the labels are making [a lot] of money.
Somebody was saying the other day that they're making more money than they ever have in the history of the music business and publishing is making the least. The NSAI [Nashville Songwriters Association International] has been fighting like hell for us and they've made some improvement but something's got to give.
---
What impact do you see that remuneration problem having on the wider music industry?
It makes it more competitive in an unhealthy way. A little bit of competition is good, it drives us and makes us all want to be better. But when you know you're not going to make shit unless you get on the radio, the fight for that single is so much harder. 
And it's also so much more discouraging when you don't get it or when you wrote a song that you think is incredible. It hurts more now than it used to when things don't happen. 
It's almost like we're a pack of wolves, trying to get there, unintentionally. It's not something that we want and nobody's being ugly to each other but deep down we know that's what we're all fighting for and we're fighting for it harder than we ever did. 
---
Are there any other big picture issues that you'd change about the music industry?
I would change that in a heartbeat. NSAI says it all starts with the song and if that's the truth, because it is, because none of these people would have singles, radio hits, content or anything if the song didn't exist. We need to be paid for what we're doing and our services. 
"none of these people would have singles, radio hits, content or anything if the song didn't exist. we need to be paid for what we're doing."
The problem is that it's law, right? It's actually the law. It's not that people are intentionally being dicks to us, it's that crazy law that was written back in the early 1900s. That's the problem. And that's why the NSAI has been fighting so hard. 
I don't know what the answer is. Somebody was saying the other day, and I've been saying this for a long time, that they really truly believe that we've got about five years left before FM radio is not even made in cars anymore. That's not a big shocker, I can totally see that happening, but then where do we stand? It's kind of scary.
---
Final question: what advice would you give to someone starting out in the songwriting business today?
Just keep riding. Like I said, when I want to quit, I show up and I go for it. Just keep doing it. It is a muscle and the more you do it, the better you get. Get out into the community. I had my little crew when I started coming up in the business, which was Troy Verges, Brett James, Gordie Sampson, Angelo Petraglia, Aimee Mayo, Chris Lindsey, and we just lived and breathed writing together.
Because we were all friends, we weren't married and we didn't have kids, we would write at 10 o'clock and then we would have a night write and drink some wine, have fun, explore and not be as serious.
I see that in the younger groups of kids now and it's really awesome to watch people find that community and watch them all slowly, but surely, get success. I would just encourage you to find your people. 
---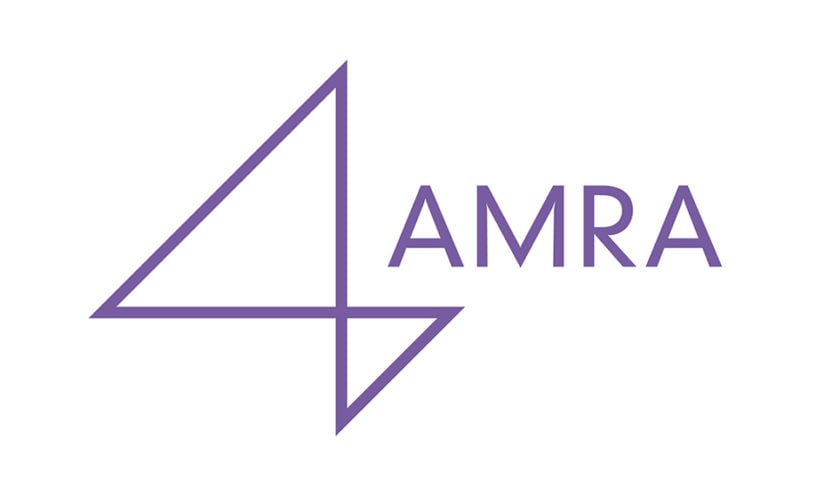 AMRA is the first of its kind — a global digital music collection society, built on technology and trust. AMRA is designed to maximize value for songwriters and publishers in today's digital age, while providing the highest level of transparency and efficiency.Music Business Worldwide