At a bizarre but impressive press conference on Monday (March 30), 16 of the most iconic pop stars in the world stood on a stage and signed a declaration.
As Radiohead's National Anthem played, the likes of Madonna, Beyonce, Kanye West, Daft Punk, J Cole, Jack White, Arcade Fire Jason Aldean and Rihanna put pen to paper in front of an excited audience.
But other than hints in a speech from the group's temporary spokesperson, Alicia Keys ("we will deliver exclusive experiences that cannot be found anywhere else"), the content of the declaration was never made clear.
Now Tidal has released it for the world to see.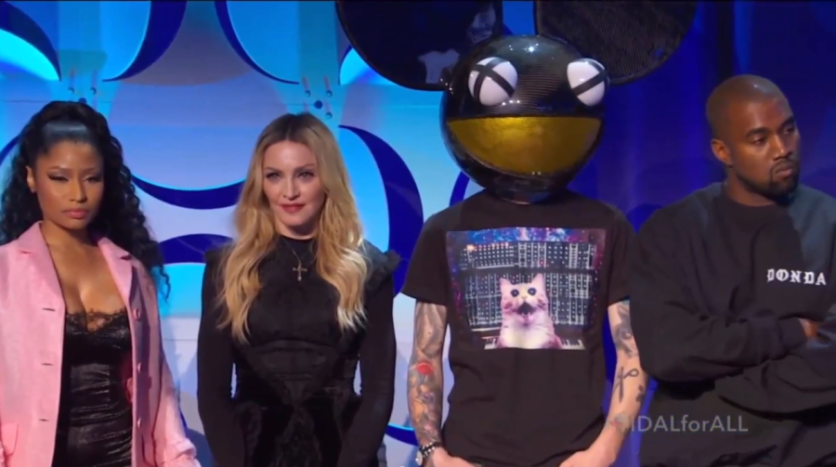 If you're looking for detailed breakdowns of equity splits (Jay Z has reportedly given 3% equity to each of his on-stage posse), minimum guarantees or contractual obligations, you won't find them here.
But there are a few clues as to the future direction that these artists are looking to take the CD-quality streaming platform could move in.
The fact these remain vague, of course,
First a reminder of those artists who, along with the man who bought tidal for €50m, Jay Z, put gave their endorsement: Alicia Keys, Arcade Fire (Win Butler and Régine Chassagne), Beyonce, Calvin Harris (on Skype), Chris Martin (on Skype), Daft Punk, DeadMau5, Jack White, Jason Aldean, J Cole, Jay Z, Kanye West, Madonna, Nicki Minaj, Rihanna and Usher.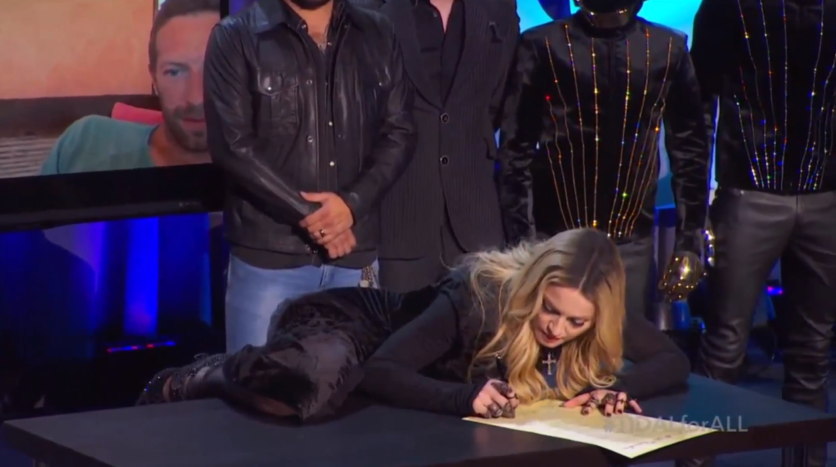 The Tidal Declaration – March 30, 2015
Every movement throughout history began with a few individuals banding together with a vision, a vision to change the status quo.
That vision came to life with a first step. Our first step begins today through the platform TIDAL.
TIDAL is an artist majority owned company with a mission to reestablish the value of music, the protection of the sustainability of the music industry rooted in creativity and expression.
"During the coming months we will expand this platform into an all-encompassing destination."
Just as our vision is to introduce change to the current system, during the upcoming months we will continue expand this platform into an all-encompassing destination.
We are working diligently everyday to enhance the overall service.
Today, the site encompasses high quality sound, video, exclusive editorial but there are more features on the way. In time, TIDAL will be not just a streaming service but a platform with enhanced experiences.
With TIDAL we are making a commitment to build a platform that reflects ideas contributed directly from artists, providing an enriched experience. Music presented and heard the way the artists intended.
"We want our mission with tidal to lay a foundation for tomorrow's burgeoning star."
We want our mission with TIDAL to spark conversation and lay a foundation for tomorrow's burgeoning star.
Our movement is being led by a few inviting all to band together for a common cause, a movement to change the status quo.
Today marks the next step …
#TIDALforALLMusic Business Worldwide