Redesigns galore, journalists in demand, even new magazine launches: music's trade press is suddenly looking healthier than it has in years. BMG's SVP Global Corporate Communications, Steve Redmond, asks: what does this say about the future of the music business itself?
---
Nearly 20 years ago I launched what would turn out to be the last new music business printed trade magazine for two decades.
fono was the classic case of an idea ahead of its time, a pan-European weekly aggregating sales and airplay data and news across every European market.
It offered a degree of transparency in the European music business never seen before – or since – and it offered a platform to European repertoire which genuinely delivered on its tagline "Breaking Hits in Europe".
Great idea; sadly deeply flawed.
First, the overhead was over-sized, not least because Easyjet and Ryanair had yet to hit their stride and travelling around Europe cost a fortune. Second, we were reliant on surface mail because the PDF hardly existed, and a USP of timely actionable data wasn't sustainable when the magazine rarely arrived on time. Oh, and third, the most important – the music industry was about to enter its most dramatic decline since the Great Depression.
fono folded in 2001. And thus commenced 15 years of lay-offs and magazine closures right across music's trade press, a phenomenon which was barely written about because there was hardly anyone left to write about it…
---

Because careers – and hence memories – are short in music, many people have convinced themselves (a) that the 50% decline in the recorded music industry since its 1999 peak was a uniquely disastrous event in the history of the business and (b) that record labels were uniquely hard hit.
(a) It was not, and (b) they were not.
Between 1929 and 1932, the double-whammy of the Great Depression and the advent of radio led to a 95% decline in record sales in just a couple of years.
Imagine that one. In today's terms it would have meant worldwide recorded music revenues declining to little more than $1bn rather than the $15.7bn the IFPI announced it reached in 2016.
"It has been a bloodbath."
So it wasn't unique, and further, the biggest losers in music's revenue decline were arguably not the record labels, but the companies which were suppliers to record companies – including the music industry's trade press.
It has been a bloodbath.
Not just fono, but Music & Media, R&R, Music Business International, Der Musikmarkt and the Gavin Report are among those titles which have disappeared since 2000.
Those which survived were much diminished. For a long time it was increasingly thinkable that even the industry's most august titles might fail to survive the onslaught of digital.
And yet suddenly change is in the air. A rash of hirings in the US, a surprise new entrant in Variety, colourful redesigns all-round and, horror of horrors, the launch of a new printed UK trade magazine, Music Business UK.
What the hell is going on?
---
Of all the job roles in the music industry, there is no greater disparity to be found between remuneration and power than in the trade press.
A puffed-up publicity bubble around a multi-millionaire record executive can be burst in a few keystrokes by a reporter in their early 20s barely making minimum wage.
The disparity in power is exemplified by lunches in which executives wearing watches costing more than a reporter's monthly salary treat writers to a meal costing more than the recipients' weekly rent.
"A puffed-up publicity bubble around a multi-millionaire record executive can be burst in a few keystrokes by a reporter in their early 20s barely making minimum wage."
Significantly, that power is rarely abused.
On the contrary, in my experience journalists in the music industry are smart, knowledgeable, passionate music fans, but more than that, they are more widely versed in the myriad of roles and processes and issues in music – from A&R, to radio promotion, from political lobbying to M&A – than virtually anyone outside the boardrooms of the largest international companies.
And yet by any standards, they are under-valued. Earlier this year a noted freelancer with more than a decade's experience and a world-class expert in his field, told me he had been informed by a leading trade that it was cutting its freelance rate by 25%.
---
Music's economic crunch hit all three of the trades' revenue streams, subscriptions, and display and classified advertising. Subscriptions inevitably fell prey to the mass lay-offs across the music industry: there were simply fewer people to read all those words.
But subscriptions have also fallen victim to a crop of free blogs and newsletters (including Music Business Worldwide).
Classified advertising particularly in the formerly lucrative job market moved online, and display advertising slumped in the face of declining budgets and increasing scepticism of its effectiveness.
The response of those titles which survived varied widely, from pivoting to a lifestyle/consumer focus to slashing ad rates in order to maximise volume, but neither approach reversed the trend.
---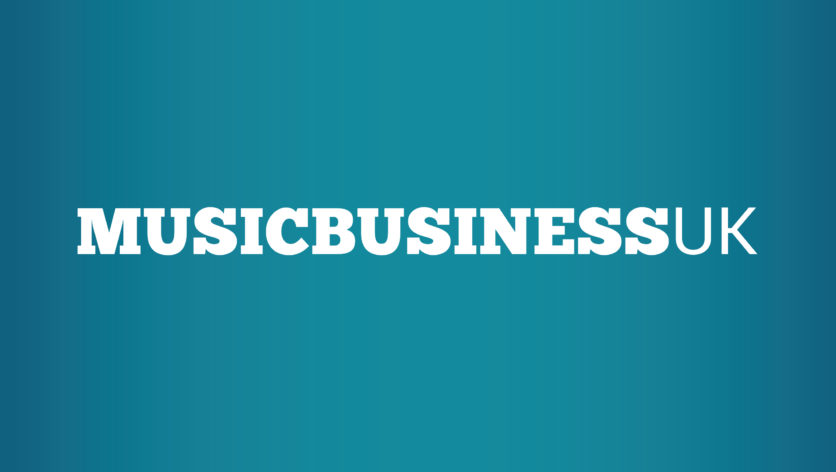 Which brings us to the extraordinary events of this year. First film, TV and theater trade Variety made a major play in the music industry by poaching Billboard's highly-regarded editor in LA Shirley Halperin together with a bedrock of Billboard's New York operation, Jem Aswad.
Billboard responded quickly by hiring the Wall St Journal's respected LA-based music industry specialist Hannah Karp, who has now transferred to Billboard's New York HQ.
Meanwhile in Europe Germany's Musik Woche and the UK's Music Week – now in the experienced hands of the well-liked Mark Sutherland – have both unveiled well-received redesigns.
And Music Business Worldwide will this week launch its new print title, Music Business UK.
So what's happening. And why now?
The obvious answer is streaming. Music's return to growth means there's more to play for than in years, but despite the hype that growth is still modest.
"Actual market growth alone is not enough to explain this phenomenon."
Even the most bullish forecast out there, the Goldman Sachs report Music In The Air, suggests music will not match its peak until 2027 – and that's without taking into account the impact of inflation – meaning the music business will have been off its peak for nearly 30 years.
Actual market growth alone is not enough to explain this phenomenon.
The more likely explanation is that having seen the unique sensitivity of trade magazines to music's tale of woe over the past 15 years, trade magazine publishers are gambling that they will prove equally sensitive to the rising fortunes of the music industry.
There is evidence they may be right. Universal Music took an incredible 33 pages of advertising in Billboard's recent Grammy nominations issue. Its Republic Records imprint alone took the first 13 pages of the magazine.
At a ratecard cost of up to $500,000, Universal's investment case would make interesting reading. But it is a sign that a relatively small increase in music sales can produce a significant impact on the fortunes of the trade press.
It would be nice to think that amid this apparent upturn, some of the spoils will find their way to the talented reporters and editors who make it all possible.
---
Some say we don't need a trade press at all. Let's save the money and save the bother, they say.
But they're wrong.
Efficient markets depend on an open interchange of information. The business press facilitates that. And in an industry which isn't always renowned for straight-dealing, daylight really is the best disinfectant.
Ultimately music's business press doesn't just hold up a mirror to the industry, it magnifies it. The industry would be much diminished without it.
We should wish them all well.
Steve Redmond is SVP, Global Corporate Communications at BMG, based in Berlin, and also consults for clients including the UK's Entertainment Retailers Association and children's streaming start-up Yoto.Music Business Worldwide