"Spotify is committed to supporting the careers of artists of every level, including the next generation of global superstars. RISE is a powerful platform and an investment towards the future of emerging artists and the fans who discovered them first."
So said Troy Carter, then Spotify's Global Head of Creator Services, in October 2017. Carter was heralding the launch of Spotify's RISE initiative – a major new platform designed to profile and celebrate the best new artists emerging in the global music business with sustained multimedia support on Spotify's service.
Spotify said of RISE at the time: "Every season, we'll handpick four up-and-coming artists we believe in and spotlight their work through playlists, promotion, video, and events to tell the story behind each rising star."
Carter added that Spotify was "putting significant resources" into the RISE program, which, he reiterated to Billboard, aimed to support 16 emerging artists per year, "adding four newcomers every few months".
RISE initially backed four acts, all of which had an indie background – electro-R&B act Lauv (signed to AWAL), alt-pop artist Kim Petras (unsigned), rapper Trippie Redd (signed to Elliot Grainge's Strainge Entertainment/10K), and country singer Russell Dickerson (signed to Nashville label Triple Tiger).
The next wave of Spotify RISE acts were announced six months later in April 2018: country band LANCO, R&B artist Jorja Smith, Latin singer Karol G, and indie artist Rex Orange County.
A month later, an architect of the original RISE launch, Tuma Basa – the head of RapCaviar, who handpicked Trippie Redd for the debut RISE class – left Spotify to join YouTube.
Then, in October 2018, another three artists were selected for Spotify's RISE: Atlanta rapper Lil Baby, Japanese-Australian producer Joji, and singer/songwriter King Princess.
This update coincided with the departure of the exec who spearheaded RISE, Troy Carter, from Spotify. (Carter went on to launch his Los Angeles-based distribution and services company, Q&A, which recently inked deals with Sony/ATV and Warner Music.)
---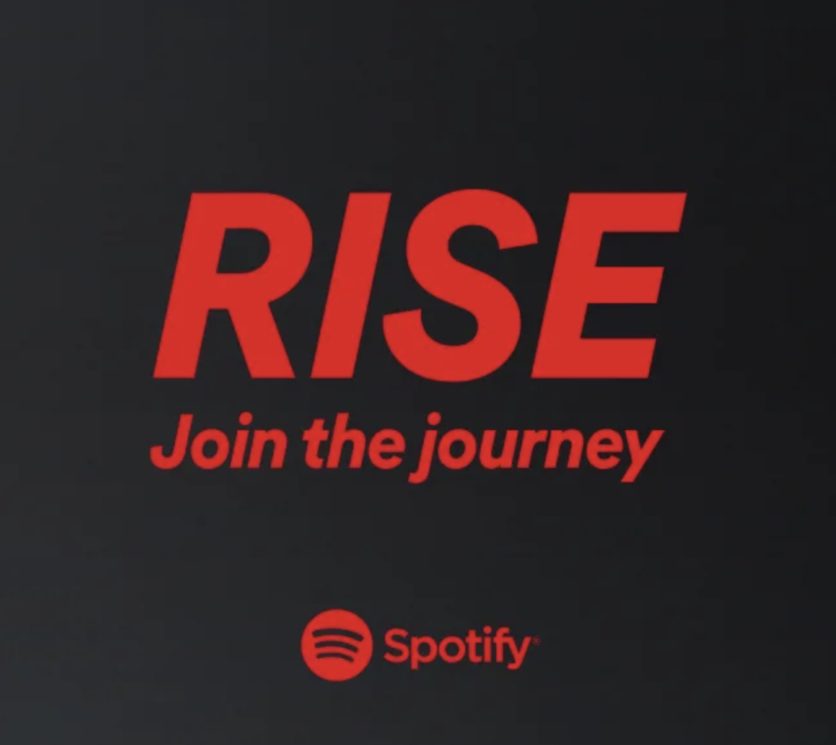 Since then, over nine long months, Spotify has failed to support a single new artist through its flagship emerging talent program.
Sources in the music industry point to the departure of Troy Carter as the key reason behind RISE going dark. "Everyone knew this was Troy's thing; when he left, it effectively died," one industry source told MBW this week.
Another senior source observed: "Spotify doesn't seem interested in putting money behind new artist initiatives anymore; it seems much more concerned with increasing its margins and investing in podcasts. I think RISE is dead in the water."
Not true, says Spotify.  A rep for the platform told MBW yesterday (July 11): "We are not sunsetting RISE."
If that's accurate, however, it doesn't explain why Spotify's RISE page is such a blatant mess right now.
"Rather than an adherence to hard dates, the [Spotify] team is working to align updates with what works best in aggregate for the participating artists."

Spotify spokesperson on why it hasn't updated RISE in nine months
The official landing page for RISE (pictured, main) currently displays three branded playlists for those shortlisted acts from October last year (Lil Baby, Joji and King Princess). No new tracks have been added to any of these playlists for eight months.
There is also no sign of the "short-form documentaries that authentically capture these unique artists… exclusive photoshoots, and more BTS goodies", which were promised by Spotify when it announced the latest crop of RISE acts.
---
Above the three long-neglected RISE playlists sits text which reads: "Stay tuned over the next few months for exclusive new video and audio from Jorja Smith, Rex Orange County, Karol G and LANCO."
You see the problem? These are the acts Spotify highlighted in April 2018. The company seems to care so little about RISE, it hasn't updated the main strapline for its 'new' artist platform in over a year.
When MBW asked why Spotify hadn't shown any signs of refreshing RISE in so long, a spokesperson for the company told us that "rather than an adherence to hard dates, the [Spotify content] team is working to align updates with what works best in aggregate for the participating artists".
"Spotify doesn't seem interested in putting money behind new artist initiatives anymore; it seems much more concerned with increasing its margins and investing in podcasts."

Industry source
They suggested we should, "expect more news on the RISE front in the coming months".
The fact of the matter, however, is that Spotify has woefully neglected to keep up its pledge to support four up-and-coming artists "each season" – 16 per year – with its RISE platform.
In reality, in total, RISE has backed just 11 artists in more than two years – and seems to have completely forgotten about backing any emerging talent for the entirety of 2019 to date.
(Side-note: quite how the world's biggest subscription streaming platform failing to support a single new act in 2019 "works best in aggregate for the participating artists" is… well, a head-scratcher, to say the least.)
---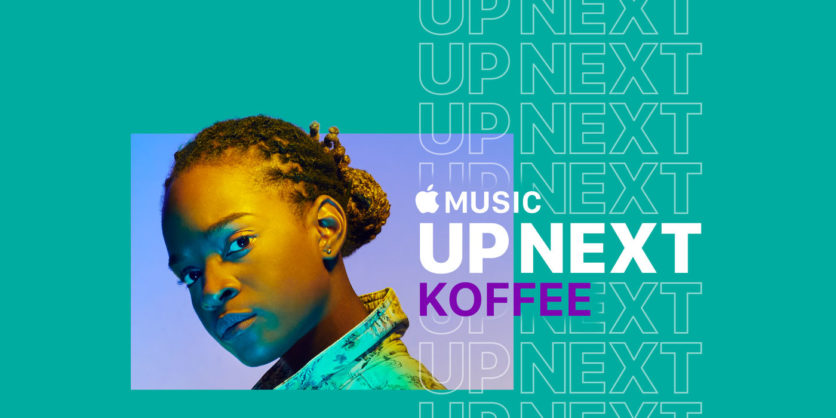 Spotify's RISE was designed to directly rival Apple Music's monthly Up Next program – which promotes selected artists through Apple's main streaming platform plus the creation of in-house video content, in addition to lending these acts further exposure on Beats 1 and via other media partnerships.
Up Next, which originally launched in April 2017 (six months before RISE), has a history of significantly supporting commercially meaningful artists. For example, it was an early backer of Billie Eilish, H.E.R, Khalid, Greta Van Fleet, Sigrid, 6lack and Bad Bunny.
Bad Bunny, who was named as an Apple Music Up Next artist in March 2018, recently said of the initiative: "The impact [of being part of Up Next] can be seen in everything, in numbers, in plays, in shows."
This year alone, as Spotify's RISE has remained troublingly mute, Up Next has backed the likes of Koffee, Summer Walker, Tierra Whack, Megan Thee Stallion and Burna Boy.
Displaying its commitment to the program, Apple announced last week that Up Next would be going live this summer via a series of concerts featuring the likes of Bad Bunny, Daniel Caesar, Khalid, Ashley McBryde, King Princess, Lewis Capaldi and Jessie Reyez.
These shows will be hosted in Apple stores in Milan, San Francisco, Brooklyn, Paris, London, Chicago and Washington, D.C.
And here's a neat twist to this tale. In April this year, Apple's Up Next made a real show of its latest artist, emerging Philadelphia singer/songwriter, Pink Sweat$.
Where is Pink Sweat$ signed?
Why, it's Q&A – the new services startup founded by ex-Spotify exec, and the 'father of RISE', Troy Carter.Music Business Worldwide