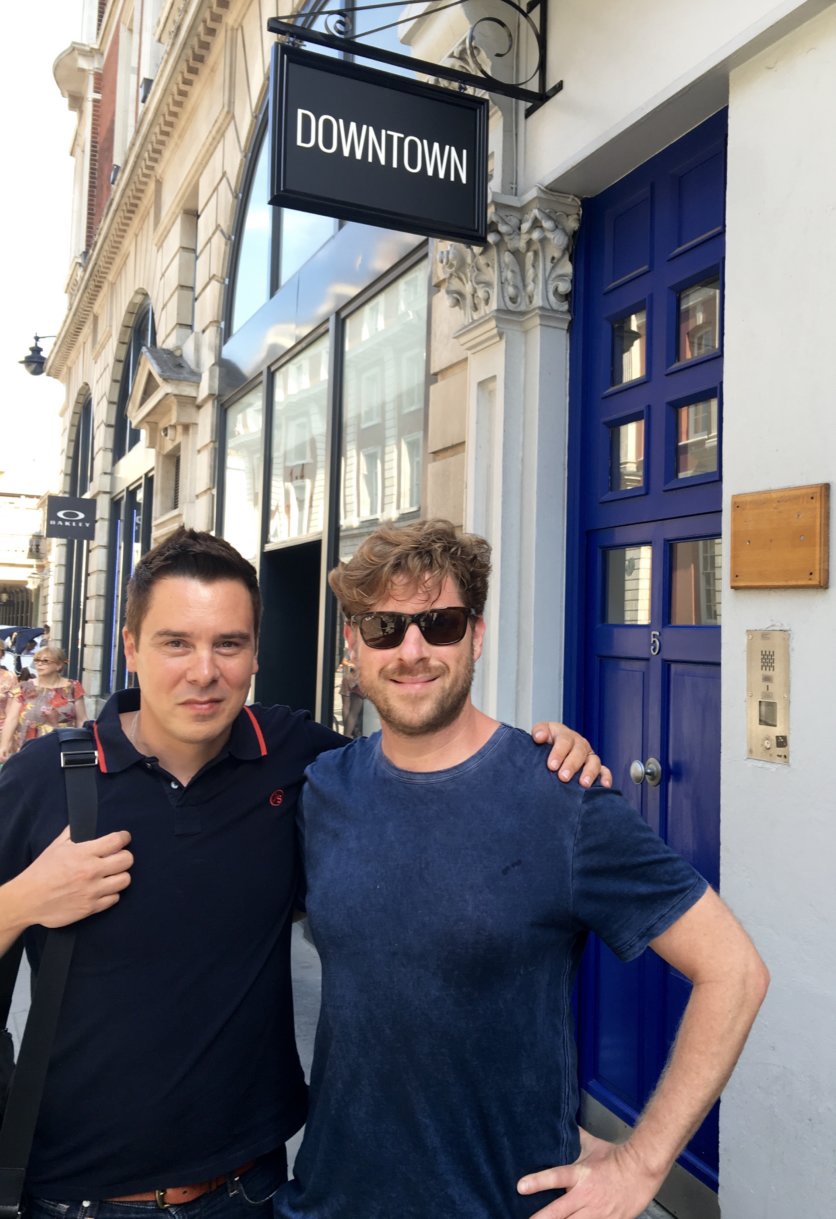 Downtown Music Publishing has signed a worldwide publishing deal with Grammy-winning songwriter Itaal Shur.
Through this new agreement, Downtown will administer Shur's existing catalogs as well as all future works – including one of his most notable songs, Smooth, which he co-wrote for Santana's Grammy Award-winning album Supernatural.
Co-written by Shur in 1999, and Santana's first chart-topping single, Smooth – featuring Rob Thomas – stayed at No. 1 on Billboard's Hot 100 for 12 weeks, and then went on to set the record for the longest top 10 visit by a No. 1 single at 30 consecutive weeks.
The classic track led Shur to win the Grammy Award for Song of Year.
Shur has also written songs for / collaborated with a wide range of artists including: Cyndi Lauper, Jewel, Enrique Iglesias, Ricky Martin, Maxwell, Lucy Woodward, Joss Stone, Hassan Hakmoun, The Kronos Quartet, Carleen Anderson and many more.
He has also produced records for various artists, including Kronos Quartet, The Scumfrog, Lucy Woodward, Hinda Hicks, Mark Farina, and Lighthouse Family.
Shur has also been nominated for the "Best Song of the Year" at the 2004 Latin Grammys for "Mas Y Mas" by Robi Rosa. This same song was re-recorded as a duet between Robi Rosa and Ricky Martin, and was nominated for "Record of the Year" at the 2013 Latin Grammys.
Shur's "Ascension (Don't ever wonder)" co-written and recorded by Maxwell, widely considered a modern soul classic.
Shur was one of the founding members of the acid jazz group Groove Collective, and has released three solo albums.
In the late 1990s, Shur released two solo albums under an alias Big Muff and Milk & Honey, drawing influence from various genres including funk, techno and hip-hop . Under this alias, he released the 1998 hit song "My Funny Valentine."
Recently, Shur scored the Sundance Award Winning documentary film "ALIVE INSIDE" in 2014 directed by his brother Michael Rossatto-Bennett.
Shur has also established his own artist development and production company, and is presently creating music for new film/tv projects as well as writing songs for a number of artists.
Founded in 2007, Downtown Music Publishing runs offices in New York, Nashville, Los Angeles, London, and Amsterdam.
The company's catalog includes works by songwriters and artists including The Beatles, John Lennon & Yoko Ono, The Kinks, Hans Zimmer, Bruce Springsteen, Mötley Crue, One Direction, Hardwell, Santigold, and Carla Bruni.
[Pictured inset: Downtown Music UK's Roberto Neri and Itaal Shur]Music Business Worldwide