Google has made some very interesting investments into the music business over the past few years.
Take, for example, 300 Entertainment – the 'content company' founded by record biz veteran Lyor Cohen.
Google is believed to have put $5m seed money into the startup, which last year broke Fetty Wap – the US artist whose YouTube channel now has more than 850m views.
Then, in February last year, Google Ventures led a $60m funding round in Kobalt, the rights company which has stolen publishing market share from the majors.
These investments caused predictable controversy at 300 and Kobalt's rivals – a situation exacerbated by recent disgruntlement over royalty payouts from Google-owned YouTube.
Yet both deals are small fry compared to what Google tried to do next… when the search giant went after one of the most powerful music companies in the world.
---

The biggest news from Midem this weekend didn't come from a grand announcement or keynote interview, but within an anecdote from Joel Katz – the respected US music biz attorney and founding partner of Greenberg Traurig LLP.
Katz has applied his legal skills to some very high profile clients, including the rights of James Brown and Willie Nelson.
He was also – and this is the important bit – a key figure in the deal which saw the Michael Jackson Estate's 50% ownership of Sony/ATV sold to Sony for $750m earlier this year.
Katz worked closely with Jackson Estate executor John Branca on that agreement, which seemed an exclusive negotiation: Sony last year triggered a buy-sell clause in its ATV contract with the Jackson Estate,  leaving both parties permitted to buy out the other.
However, it transpires there was actually another interested player who wanted a seat at the bidding table.
Guess who?
---
Speaking on a panel in Cannes on Friday (June 3), Katz was asked to give his thoughts on YouTube and its current frosty reception at large music rights-holders.
"I think [YouTube boss] Robert Kyncl is a very smart fellow, and very policy-orientated," he replied, before casually dropping his bombshell.
"We had discussions with [Google] in the selling of the Michael Jackson interest to Sony/ATV," he revealed – before indicating that these 'discussions' were, on Google's side, pretty full of intent.
"It would have been very interesting… with google having a major interest in a major publishing company like that."

Joel Katz
Katz continued: "[It] would have been a very interesting proposition, with [Google] having a major interest in a major publishing company like that… then negotiating their licenses with the record companies and saying: 'Hey, we don't have to license you!'
"It would have been very, very dynamic and interesting."
"Of course, it didn't happen," noted Katz.
"Sony didn't let it happen."
---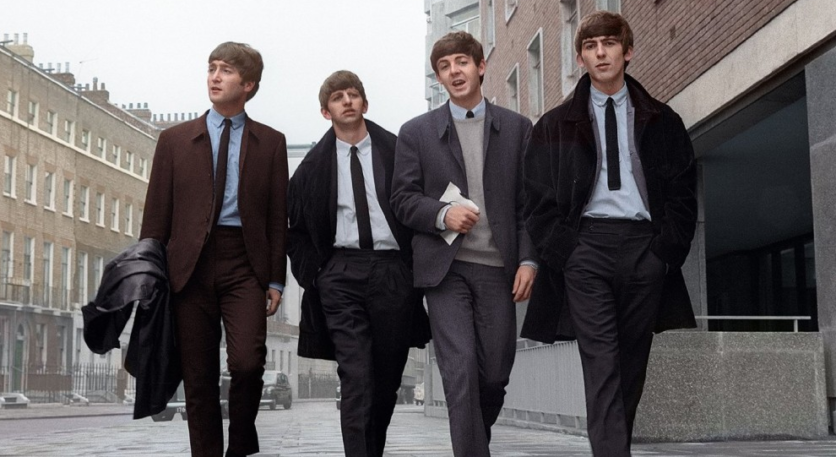 For many in the music business, the repercussions of Google being allowed to get near a 50% stake Sony/ATV would be deeply worrying.
Sony/ATV manages 4m music copyrights written by the likes of The Beatles, Taylor Swift, Michael Jackson, Ed Sheeran, James Brown, Elvis Presley, Lauryn Hill, Oasis and Eminem.
Remember that those 4m copyrights are spread through countless recordings and, therefore, master rights deals with labels. That would have been the first headache for the likes of Universal Music Group.
Google would also presumably wanted to have benefited its own music services, YouTube and Google Play, with favourable licensing rates across the Sony/ATV catalogue.
And then there's the question of how Google would have allowed these rights to have been licensed elsewhere.
Spotify, for example, signed a new EU deal with Sony/ATV at the start of last year. What would Google have done when licensing agreements like this expired?
---

Another interesting line of thought here is about what Google's desire for large-scale music rights might mean for the future. It's a point Katz didn't miss.
"The dynamic of who owns what is what's so interesting to watch," said the attorney, referring to the major labels. "You ask yourself: Who will ultimately be the owners of these businesses?"
His point: if Google's willing to make a serious play to buy a chunk of Sony/ATV, what's to stop it targeting, say, Vivendi and Sony Corp?
For now, both Universal Music Group – a central tenet of Vivendi's cross-media strategy – and Sony Music Entertainment – one of Sony Corp's best-performing segments – are considered gems at their respective global empires.
But Google may believe the old adage: everything's for sale at the right price.
---
Elsewhere on the same panel, Glassnote founder Daniel Glass brought a moment of optimism over YouTube, when asked his thoughts on how the current fallout between the service and music rights-holders would play out.
"I think by the end of the summer we'll see a settlement," he suggested, before making clear this was his own guesswork and not informed by insider info.
"[YouTube] can't be deaf to what's going on," added Glass – a reference to the growing number of artists, from Katy Perry to Debbie Harry and Elvis Costello, who've publicly challenged YouTube's payments to artists.
"You have people negotiating behind the scenes right now. [YouTube] can't pick up the newspaper or read blogs every single day and be criticized [and ignore it]."
"Youtube can't be deaf to what's going on."

Daniel Glass
He continued: "I think there's a mini-revolution going on that's building in the world of people who are upset about compensation.
"I predict by the end of the summer, it's a gut feeling, we'll see a new system or monetary compensation package [from YouTube] that people will be much happier with."
---
Glass's comments were rather kinder than those of another significant music biz rights-holder with whom MBW shared a telling conversation this weekend.
While observing the current uniformity of major labels on the issue of fighting YouTube, we wondered aloud if there was a cheque big enough, a promotional commitment tempting enough, for the likes of Universal, Sony or Warner to break ranks and sign a selfish YouTube deal.
"This isn't just about business – it's about hate."

MBW Source
"I can't see it happening," they replied.
"What you have to realise is that it isn't just about business anymore – it's about hate.
"There is a deep feeling of anger out there over the way everyone's been treated by YouTube, and now the tide is turning and they're finally getting their comeuppance.
"Nothing brings people together, and keeps them united, like hate."
---
You can watch Katz and Glass's comments in the video of the Midem panel, 'The Next 50 Years Of Music Start Today', below.
Other participants included Seymour Stein and Tommy Boy founder Tom Silverman – who gave a smart breakdown of per-capita spending on music, as well as expressing his concerns over reductions in A&R budgets.
Music Business Worldwide