Global recorded music industry revenues grew by 8.1% to reach $17.3bn last year – a third year of consecutive growth for the worldwide business.
That's according to new IFPI stats revealed in the trade body's annual Global Music Report, which shows that 2017's yearly trade sales haul is the biggest (not including inflation) since 2007 ($18.2bn).
Streaming generated $6.6bn in total (across audio, video, ad-free and subscription) last year.
That was up $1.9bn on 2016's $4.7bn tally from streaming.
As such, streaming ($6.6bn) represented a 38.2% share of the total $17.4bn market in 2017, and was the single biggest format in recorded music ahead of physical (30.1%) and downloads (16.2%).
There were 176m users of paid streaming services worldwide at the close of last year, up 64m on 2016.
Physical music revenue fell 5.4% to $5.2bn, while download income dropped 20.5% to $2.8bn.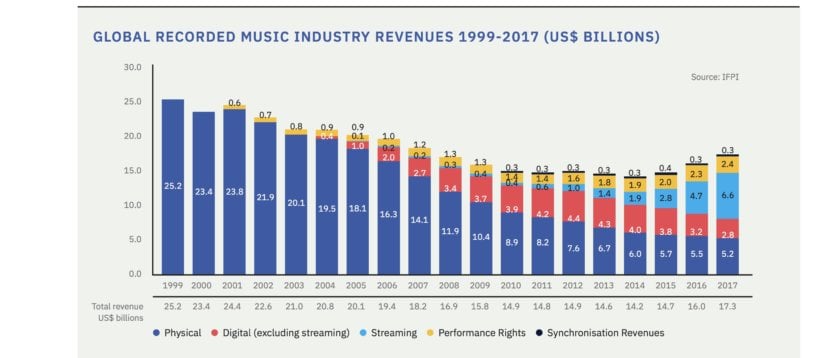 Good news for global rights-holders overall, then – but, in the words of Frances Moore, CEO of IFPI (pictured), the race is far from won: the 2017 business was just 68.4% of the size it was in 1999.
As ever, the finger is being pointed at the 'Value Gap': the difference between the amount being paid to artists and labels from online video services, namely YouTube, versus audio streaming platforms like Apple Music and Spotify.
According to the IFPI's figures, audio streaming services (ad-funded and premium) contributed $5.57bn to the industry last year; video services contributed $856bn.
Video services, however, had 1.3bn music-consuming users (according to the IFPI) – while audio services attracted just 272m.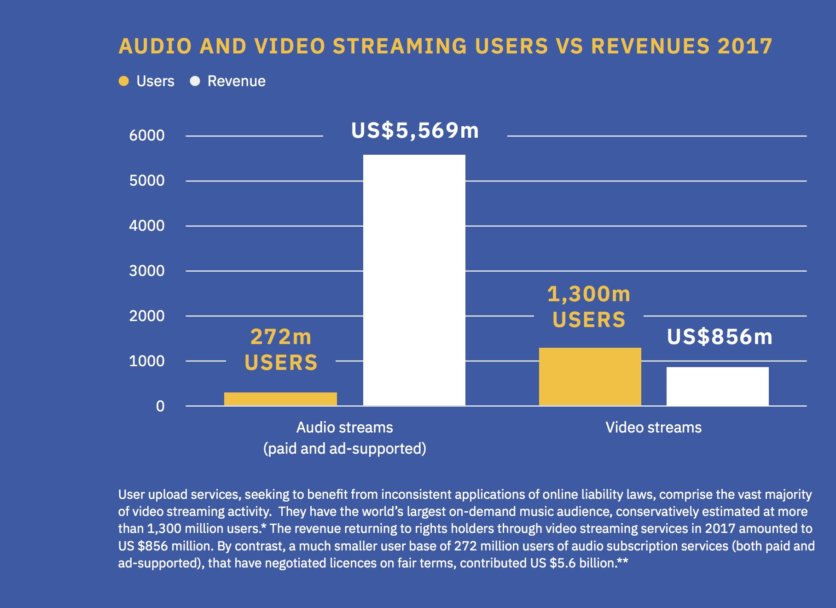 We'll have more analysis of the IFPI numbers up on MBW later today.
Music Business Worldwide