In My Manifesto, we ask a wide range of execs to play the role of politician. For some, it's more of a stretch than others.
For Geoff Taylor, you suspect, it's not a huge leap.
As the CEO of the BPI (British Phonographic Industry), he advocates for the biggest UK record companies' shared goals, but also deals with their differing opinions and big personalities.
He may not be a real politician, but realpolitik is undoubtedly part of his job.
It's perhaps no surprise then that Taylor's five-point Manifesto below is not only well argued, joined-up and focused on business and infrastructure – but also achievable (another clue that he's not an actual politician).
And yes, he does tackle the streaming pay-out debate ("an almost cartoonish tale of goodies and baddies"), but that's in Point Five.
To paraphrase Adele's request to Spotify, no skipping…
---
1. Making British music global
We have an enviable record of breaking British acts around the world, and right now with Adele and Ed Sheeran topping global charts, there's every reason to feel good about the UK's export success. We have less than 1% of the world's population, yet 1 in 10 global streams are by a British artist.
Yet despite other brilliant recent successes, such as Dave, Dua Lipa and Glass Animals, the reality is that as the streaming business becomes ever more global, competition is intensifying. As MBW has reported, the global market share of UK artists has slipped from 17% in 2015 to around 10% now.
Algorithmic curation of playlists is strengthening the grip of music from strong cultures with larger populations, such as the US and Latin America, while home-grown rap dominates the charts in many countries, making it harder for overseas acts to penetrate.
The UK's fastest-growing genre of the last few years, British rap and grime – some notable exceptions aside – has also proved harder to break internationally Algorithmic curation of playlists is strengthening the grip of music from strong cultures with larger populations, such as the US and Latin America, while home-grown rap dominates the charts in many countries, making it harder for overseas acts to penetrate.
The UK's fastest-growing genre of the last few years, British rap and grime – some notable exceptions aside – has also proved harder to break internationally than most other genres.
"If we don't compete hard, the UK could lose its status as the second major exporter of music in the world."
The stakes have never been higher.
As The BPI reported in its 'All Around the World' report last year, the global recorded music industry is forecast to grow to over $40 billion by 2030, as developing markets surge in value.
Annual overseas earnings for UK labels could double to more than £1 billion by then, if we play our cards right. Think how much more label A&R and marketing investment into artists and new music that could help fund.
That's where export support comes in. To seize this opportunity, we need a significant expansion in the UK's successful Music Export Growth Scheme.
Since launching in 2014, MEGS has awarded over £4 million to around 300 largely independentlysigned artists, generating over £51 million in UK exports – a return of £12 for every £1 invested.
As the UK carves out its role as an independent trading nation, Government should invest in a sector that not only generates an outstanding return but which boosts the UK's soft power.
And we should be imaginative in supporting MEGS with a dedicated music exports office, to provide essential contacts and strategic advice to music businesses targeting overseas markets and an ambitious programme of international artist showcases.
Other countries already have support in place. If we don't compete hard to promote our music overseas, we'll be left behind and the UK could lose its proud status as the second major exporter of music in the world.
Global growth of recorded music, driven by streaming, is the big opportunity on which the whole industry should be focused. It represents the best chance of significantly growing UK artist incomes while also increasing the funds available for investment into the next generation of talent, which is the future of our business.
The industry should be united now in its effort to persuade Government to double MEGS funding and support the global growth of British music as a key priority.
---
2. Levelling up opportunity for young people in music – and creating a 'BRIT School of the North'
Zooming right in from global to local, our second building block must be to help unlock the untapped potential of young people all around the country.
The DNA at the BPI is a belief in the power of music to transform lives, and we passionately believe that every child should have the chance to play and appreciate music.
I'm proud of what the BPI has been able to do to invest in and support young talent. In my time here, we've raised more than £15 million for good causes through the BRIT Awards, donated mainly to our industry charity the BRIT Trust.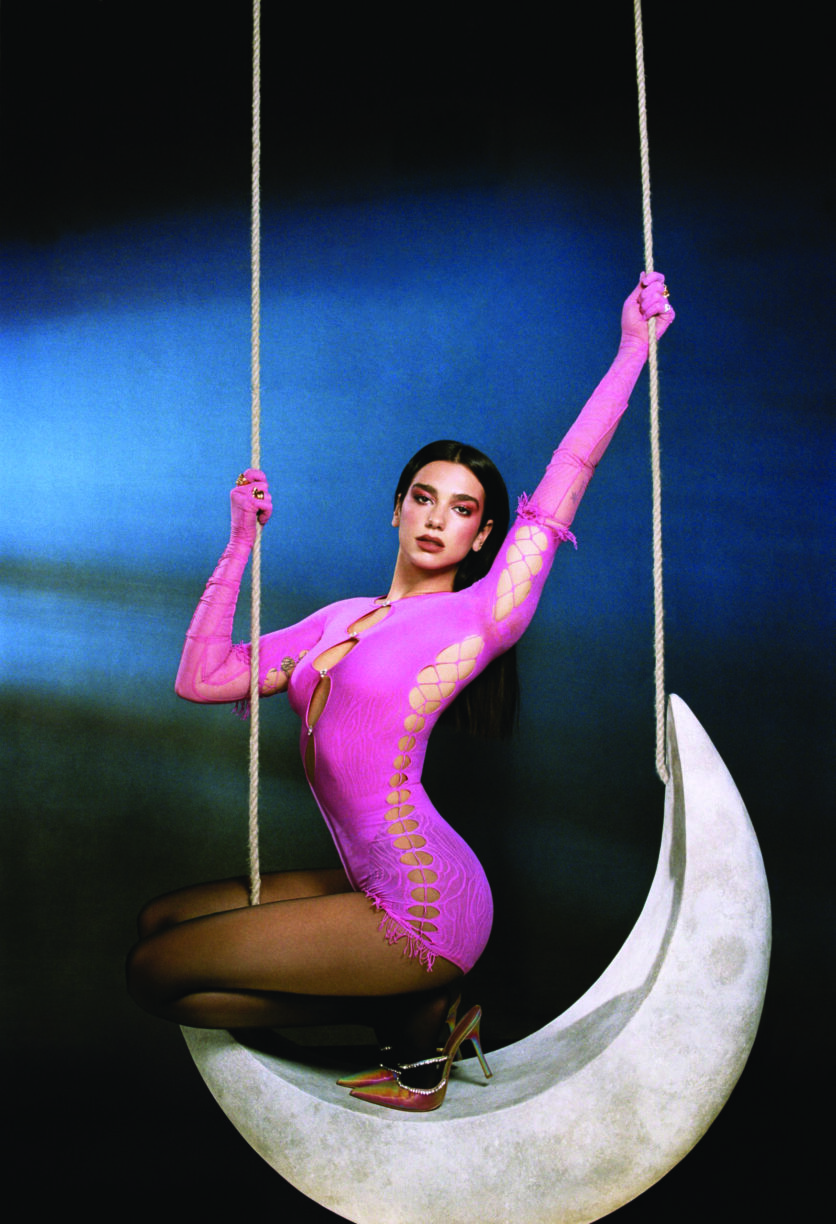 A lot of the money raised has gone to the amazing BRIT School in Croydon, which the BPI helped to set up in 1991, but we also support other educational causes such as the brilliant East London Arts and Music Academy (ELAM), where I am a founder governor alongside the inspirational Will Kennard from Chase & Status and now, Selina Webb from Universal Music UK, who are generous supporters of the school.
Both institutions have inspiring cultures that encourage students to find their own creative identity, be that in music, film, games or other parts of the creative economy. In so doing, they also motivate students to work harder at core subjects which will aid their career.
We need to extend these opportunities to more kids around the country, regardless of background, so our ambition is to use our experience and connections to design and fund a new creative academy in the style of The BRIT School – free to students – in the North of England.
This could form part of a new network of creative schools supported by the industry. Such action is sorely needed.
In 2019 research for the BPI showed that state schools in England had seen a 21% decrease in music provision over the previous five years, while access to music in independent schools rose by 7%.
The data also showed the gap to be widening among poorer pupils, with just one in four schools in deprived areas offering music lessons.
Not only is this unjust, it inevitably weakens the talent pipeline of artists and session musicians coming into our music community.
This means an effort by our industry, as well as persuading the Government to prioritise creative education, to ensure it is adequately funded and resourced, and to design a National Plan for Music Education that is ambitious and effective.
Alongside UK Music, the BPI is engaged in discussions with DCMS/ DFE to this end. What better tribute to The BRIT School in its 30th anniversary year than to begin the work to establish an exciting, new academic institution, reflecting its vision and values, in one of the powerhouse cities of the North?
---
3. Building a more diverse, respectful business
The BRIT School and ELAM are powerful engines of social mobility, helping young people from all backgrounds succeed in a creative career. But there is still plenty of work to do to ensure our industry reflects the whole of our country and that it is welcoming and fair towards anyone who works in it.
In the last few years, some real progress has been made towards greater diversity and justice in our industry.
The BPI transformed the BRITs Voting Academy and created its Equity & Justice Advisory Group (EJAG) of industry executives to advise on issues relating to inclusion and intersectionality.
We have established a wide-ranging programme of training for member labels on equality and inclusion, worked with DiVA to create the BRIT Trust-funded BRITs Apprentice Scheme to provide more industry opportunities for young executives, and taken action to improve diversity at board level.
Other trade groups have also acted and UK Music's reporting on representation in the industry as a whole shows signs of encouragement. But there is so much more to do.
While there have been improvements in the overall representation of women within our industry and the numbers reaching senior level positions, and some progress on the gender pay gap, there is still a way to go.
And one major issue has barely been addressed: the under-representation of women as recording artists throughout the business.
Despite equality of talent, Official Charts data for 2021 reveals that around twice as many men in the UK currently achieve any level of chart success as female recording artists.
The drivers behind this situation are, we believe, many and complex, both internal and external to the industry, which is why The BRIT Awards and BPI are undertaking new research to understand the causes of this disparity and then help identify where we can best intervene and take action to promote greater equality.
This is the right thing to do as a matter of justice, but with the payoff that it will ensure we have access to the very best talent the country has to offer.
We know that harassment and bullying can play a profound role in discouraging people and in preventing their potential from being realised.
Record labels, especially those with greater resource, already have developed structures and support in place to help prevent and address this, but, in collaboration with DCMS, the MU and other trade groups, we are working to establish guiding principles and structured support at industry level, so that if any individual feels they cannot turn to their own organisations for help, there are well publicised alternatives to provide advice and assistance.
We all understand that true inclusion goes beyond diversity in terms of gender and ethnicity; we also need to make sure the industry is a welcoming place for individuals however they identify, including those who are Non Binary, LGBTQ+ or who have a disability.
We want our business to be a place where anyone can realise their true potential and BPI will continue to work to realise that ambition.
---
4. Using the power of music to tackle climate change
It's not enough for our industry to be fair, it also must be sustainable and contribute to a better future.
The COP 26 summit has put front of mind the need for all industries to take effective action to reduce carbon emissions.
The music industry must take a leadership position on this vital issue. Music fans care about this. It means not just taking our own action to respond to the climate crisis, but using the power of music to help inspire others to do so.
"If we turn in on each other, we risk being trapped in the zero sum game of arguing over fractions of the pie."
As a recorded music sector, we must first accurately measure our carbon footprint, taking into account all aspects of our activities. Then we must set scientific, measurable targets to reduce it, with a clear plan of action to achieve our goals.
That is why the BPI has worked closely with AIM, independent and major record labels and members and other industry partners to launch the Music Climate Pact to commit to actionable climate targets on which they will report regularly.
The Pact, developed with support from the UN Environmental Programme, marks a significant step in aligning the global music business, and the measures already taken by individual companies, around an industry-co-ordinated strategy.
---
5. Fostering industry unity to confront challenges together
Many in music have faced immense challenges in recent years, suffering the icy blast of the Covid pandemic on top of the uncertainties and new realities of working outside the EU.
These have seriously affected the live sector, artist incomes and perhaps the optimism and harmony of the entire business. Yet I believe the right way forward is to unite in overcoming those challenges.
If we turn in on each other, we risk being trapped in the zero-sum game of arguing over fractions of industry pie.
The more effective way to increase creator incomes is to work together to boost international touring and exports, and to grow the total value of the streaming economy. The streaming debate has become at times an almost cartoonish tale of goodies and baddies.
With the focus directed entirely towards the position of artists and creators, the essential work and financial support that labels contribute every day to the success of their artists is often overlooked, as is the passion and commitment of the teams in independent and major music companies.
As the discussion continues, we need to recognise that all parts of our music ecosystem contribute something of value, whether artists, labels, publishers, session players, producers, songwriters, or managers.
I believe that dialogue, respect and creativity can yield consensual ways forward and the BPI will approach the Government working groups with that mindset.
Such an approach will be more effective and more flexible than clumsy interventions that risk prejudicing the future, by making the UK an unattractive place to invest in music.
A healthy recipe for British music requires entrepreneurialism, risk-taking and investment, as well as talent – plus the vital antioxidants of trust and collaboration.
As we set off in the long global streaming race, we'll need all these ingredients to power our way to the podium.
---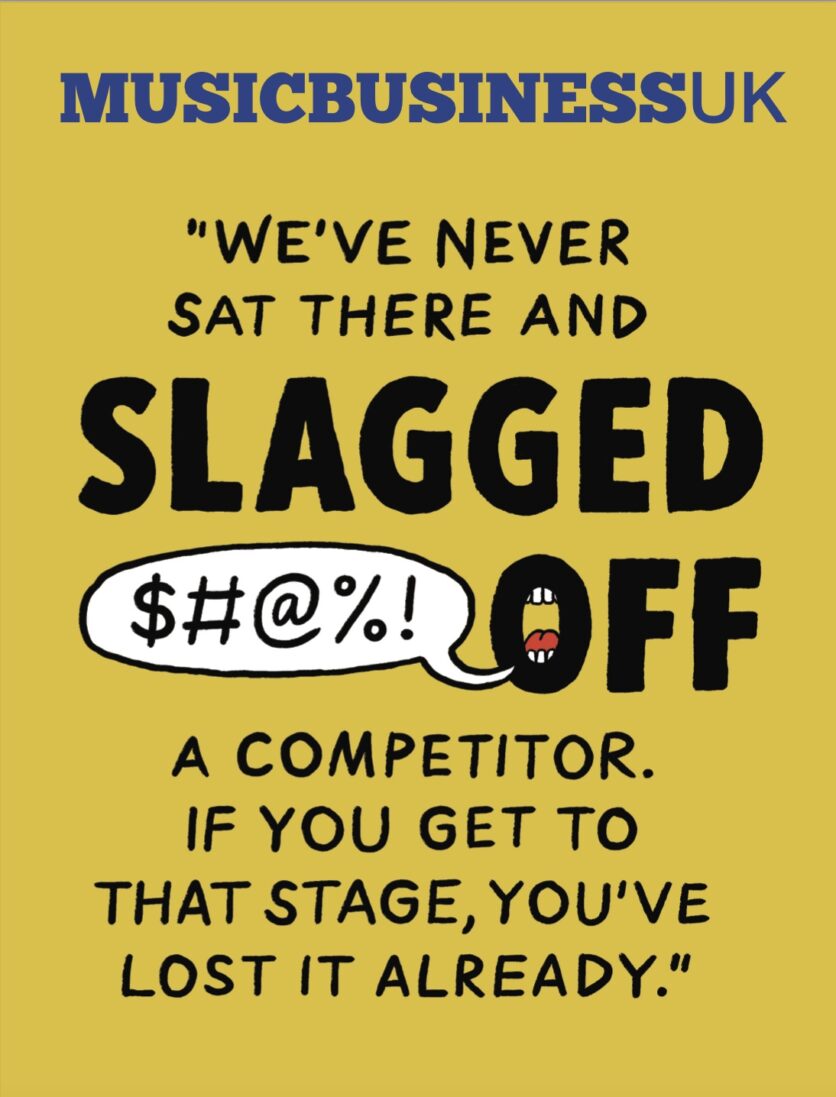 This article originally appeared in the latest (Q1 2022) issue of MBW's premium quarterly publication, Music Business UK, which is out now.
MBUK is available via an annual subscription through here.
All physical subscribers will receive a complimentary digital edition with each issue.Music Business Worldwide