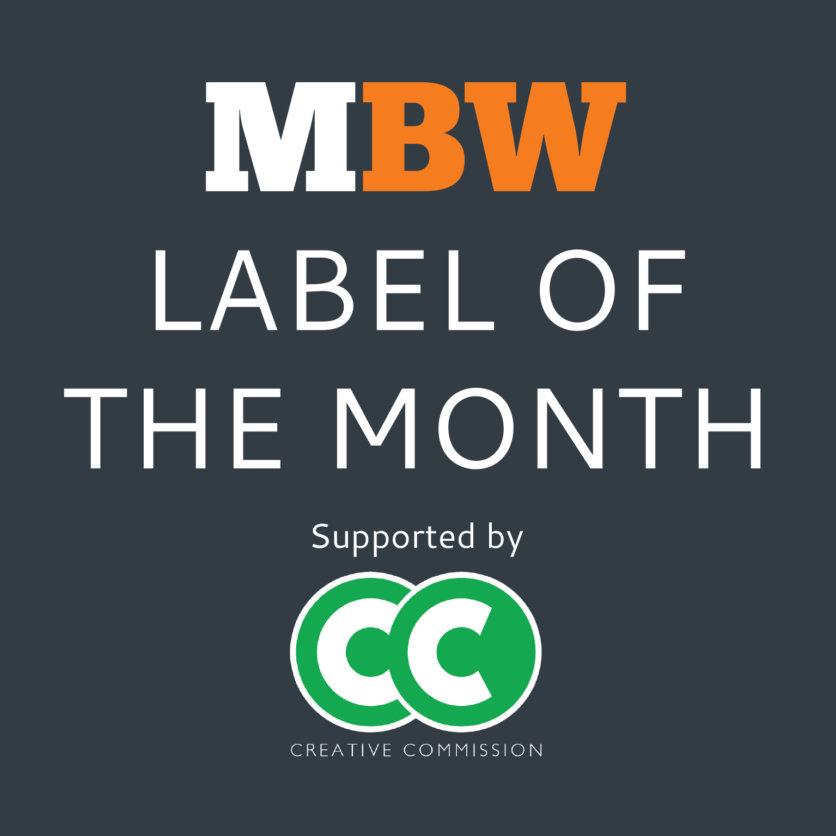 It's no easy task to follow a record label's figurehead after they leave the building.
Just ask John Janick, the man who became only the second person to run Interscope Records last year after Jimmy Iovine upped sticks to Apple (as part of some small-fry acquisition you might have heard about).
The Janick-Iovine-Apple saga is now a famous tale of modern industry musical chairs – but there's a further chapter you might have missed.
Because Janick left behind his own sizable shoes to fill.
And now Fueled By Ramen, just like Interscope Mk. 2, has something of a 'next generation' success story to tell.
---
John Janick co-founded Fueled by Ramen in 1996 with Less Than Jake drummer Vinnie Fiorello. A dorm room experiment, its name was a tribute to the low-cost, high-carb diet on which the potless pair survived.
Over the next 16 years, Janick would transform FBR into a moody pop-punk hit factory, breaking everyone from Paramore to Panic! At The Disco and Fall Out Boy.
As such, FBR became intrinsically associated with a single, generation-defining 'scene' – an A&R radar in an ocean of teenage guyliner, flat-iron fringes, Warped Tours, sticky Converse and heart-broken melody.
By the time Janick departed to Interscope in 2012, little seemed certain about the future of FBR, by then a fully-owned subsidiary of Atlantic.
At least Janick's successor was an obvious choice.
"We needed to broaden the culture of fueled by ramen a little bit."

Mike Easterlin, FBR
Mike Easterlin has been GM of both Fueled By Ramen and Roadrunner Records since Janick's departure, having originally joined Lava/Atlantic as SVP of Promotion in 2005.
If you want to crack US radio, Easterlin's a good guy to know: prior to joining Warner, he held top promo spots at Virgin and Island Def Jam.
But Easterlin didn't want to just steady the ship of Fueled By Ramen. He saw opportunity to regroup, regenerate and reconsider what the label stood for.
"We needed to broaden the culture of Fueled By Ramen a little bit," he tells MBW, "because that culture was changing."
When Easterlin says 'that culture', he's referring to the oft-maligned 'emo' movement which, like any significant musical epoch, produced a glut of terrible bands and a thimbleful of great ones.
Some of the best of its graduates – including Paramore and Panic! At The Disco – remain signed to Fueled By Ramen.
Like the label itself, they have since evolved far beyond their sullen beginnings.
---
The first evidence of Fueled By Ramen's new-found encroachment into more colourful territory came when Janick and Easterlin were both working at the label.
Fun's shamelessly sunny indie pop gatecrashed the world's charts three years ago with two massive hits: Some Nights and We Are Young sold 14m copies between them.
And in 2015, with Janick long gone, the label has spawned yet another act on the verge of something huge: twenty one pilots.
"Twenty one pilots is the artist development story of the year."

Craig Kallman, Atlantic
Atlantic co-Chairman Craig Kallman tells MBW that the rock duo are simply "the artist development story of the year".
Their fourth studio album, Blurryface, hit No.1 on the Billboard 200 in May. Then they sold out two nights at Madison Square Garden in hours.
Their latest single, Stressed Out, just had the highest weekly spins of any song at Modern Rock Radio for 12 years.
Kallman is not alone in his observation. John Janick must be quietly impressed.
---
Fueled By Ramen signed twenty one pilots in early 2012. Janick led the wooing of the band, but – with rival labels beginning to swoop – it was Easterlin who whispered something crucial in their ear.
"I was brought in during the courtship," he says. "John wanted to sign them and asked me to discuss how I'll roll them to radio.
"I did the one thing that no other label person did: I told them I wouldn't take them to radio immediately, but to build their story first."
That story has taken more than three years to come to real mainstream fruition – from hometown heroes to Grammy-nominated gonna-bes.
"What they'd built in one town – Columbus, Ohio – before we'd signed them was kind of amazing," says Easterlin.
"At this one venue, they just kept playing the bigger room, and then the bigger room and then ultimately played outside to 2,500 people.
"Then it began to bubble under in Pittsburgh, Cincinnati, Cleveland. At their shows, kids followed every word from Tyler, the lead singer. He seemed to have the audience almost in a trance.
"We just needed to give it time to marinade and grow. It wasn't something we could rush."
"Right now, the rise of twenty one pilots feels endless."

Mike Easterlin, FBR
First came 2013's Vessel; Twenty One Pilots' debut  LP on FBR, which included a number of reworked tracks from predecessor Regional At Best.
To date, Vessel has sold more than 270,000 units in the US market, and produced no less than six singles, as well as making waves in Japan.
As Vessel's campaign drew to a close, Easterlin sensed there was little time to lose.
"The smartest thing was that [Tyler Joseph] almost wrote the whole [next album] during the last cycle," says the FBR boss.
"The minute they ended last November, he was ready to go into the studio, and within four months we had our new single out. We never lost any momentum."
Blurryface arrived on May 17 this year, A&Red by Pete Ganbarg, EVP / Head of A&R at Atlantic Records, who has worked with artists from Christina Perri to Rob Thomas, Santana and Michael Jackson.
FBR and Atlantic didn't scrimp on its investment, drafting in top-drawer producers such as Mike Elizondo (Dr. Dre, Eminem, Maroon 5), Mike Crossey (Arctic Monkeys, Foals, Jake Bugg) and Tim Anderson (Banks, Wynter Gordon).
Blurryface contained twenty one pilots' first bona fide hit: Stressed Out landed at No.1 on both Billboard's Rock Airplay and Alternative Songs chart in April, and has sold more than 500,000 copies in the US to date.
It's just crossed over, hitting No.28 on the US Top 40.
"The next step is crossing to pop radio, and then in February next year we'll be taking a swing at radio in other territories," says Easterlin. "Right now, the rise of twenty one pilots feels endless."
Adds Atlantic's Kallman: "twenty one pilots is the artist development story of the year, and that's first and foremost down to their incredible talent. It's also proof of the unique relationship that Fueled By Ramen has with its artists.
"The band and label have worked together as partners to win over their audience fan by fan, city by city, country by country. It has all led to this moment: a No. 1 album, a headlining tour of arenas.
"They are poised to become one of the biggest bands on the planet."
---
We can safely say that Fueled By Ramen, then, has avoided being swallowed or suffocated by the scene which birthed it.
It has cannily evolved with and beyond its beginnings to become, as Easterlin phrases it, "a home for modern rock that can, when it wants to, cross into pop".
But here's the thing: throughout our interview, Easterlin continually refers to the label as an 'independent'.
Fueled By Ramen has certainly done a convincing job of retaining the the spirit of its independent roots. (Atlantic is actually positioned on an entirely different floor than FBR at Warner's HQ in New York.)
With just nine staff working across 11 bands, it's a boutique operation within – and owned by – a relative leviathan.
Does Easterlin feel any inner conflict over this major-indie mentality divide?
"Mike Easterlin and his team fiercely protect fueled by ramen's dna, while always pushing forward."

Julie Greenwald, Atlantic Records
"We feel like an independent," he says. "I don't think we could ever be anything more than 14 bands. Every member of our team has direct connections with the artists.
"Even though we're part of this big machine, down here it feels like our little corner. It's a very special dynamic."
Easterlin is unapologetic about the artists he signs having to meet a certain level of ambition – something that was injected into Fueled By Ramen ever since Janick first tasted chart success.
"Our songs do fit a genre, but they can have a mass appeal – and that sums up our bands too," says Easterlin.
"I don't think there's a single artist on the label that couldn't cross many different [demographics]. As long as we're signing bands like that, we don't need to be the coolest independent in existence, we just have to keep putting out really good music."
He adds: "I'm not so indie that I don't want to have big hits."
---
Julie Greenwald, Chairman & COO, Atlantic Records, is evidently impressed.
"Mike Easterlin and his team at Fueled By Ramen are a family of devoted music fans who are brilliant at all aspects of nurturing and breaking artists – from the grassroots to the mainstream," she says.
"They fiercely protect the label's DNA, while always pushing forward and expanding its original spirit. It's been amazing to see Mike develop as a leader, at the same time as the artist roster has become stronger than ever."
Which brings us neatly back to Twenty One Pilots.
Easterlin says Fueled By Ramen, backed by Atlantic's arsenal of resource around the world, is going to wield a big international push for the act next year in the UK and Europe.
But, scale aside, what made FBR the natural home for one of the most hotly-tipped bands on the planet?
"The individuals at Fueled By Ramen care about the music and the art, and care about what we care about."

Tyler Joseph, twenty one pilots
Tyler Joseph, lead songwriter and singer of twenty one pilots, explains: "A few years ago, when a bunch of labels reached out to us, we didn't know what a label does. But there was something about the feel of Fueled By Ramen that appealed to us – this close-knit group of people that also had the resources of a major label.
"Now we know what a label does, and when I think of FBR, I think about the individuals that make it up – people who care about the music and the art, and care about what we care about.
"As a band, we keep everything in-house, to keep it as authentic and real as possible. And with everyone at FBR, we don't have to fight or set up barriers.
"There aren't any walls separating us, and so we don't have to lob ideas over the tops of walls to communicate.
"We've earned each other's trust, and it's a real collaboration and partnership. We're together in an inner sanctuary of creation – in a sacred space."
---

MBW's Label Of The Month is supported by Creative Commission… a company that knows a thing or two about working with great labels. Creative Commission is a free-to-use commissioning platform which introduces labels and managers to a global community of creative talent across video, design, photography and digital – and it's benefited some of the world's biggest artists. By fostering direct relationships with creative talent, labels can save money and discover the very best creative partners for their next campaign.Music Business Worldwide