Welcome to Music Business Worldwide's weekly round-up – where we make sure you caught the five biggest stories to hit our headlines over the past seven days. MBW's round-up is supported by Centtrip, which helps over 500 of the world's best-selling artists maximise their income and reduce their touring costs.
---
What's the best response to being plagiarized?
Exhibit A: The late comedian Bill Hicks. Hicks, then a relatively cult figure in entertainment circles, watched his peer Denis Leary scoop up critical and commercial prosperity with 1993 stand-up album No Cure For Cancer... which contained a string of material that, ahem, bore "resemblance" to many of Hicks' own jokes.
According to biographer Cynthia True, Hicks was deeply enraged by Leary's alleged lifting of his on-stage assets, from the subject matter through to the splenetic delivery Hicks was famed for.
Yet you wouldn't know it from an interview Hicks gave in April 1993 to Austin Comedy News. When asked if he believed Leary had plagiarized his work, Hicks cooly replied: "I have a scoop for you. I stole [Denis's] act. I camouflaged it with punchlines, and to really throw people off, I did it before he did."
"… camouflaged it with punchlines". What a burn. What a guy.
The giants of the modern music industry don't tend to respond to plagiarism with Hicks-like rage, nor Hicks-like wordplay. Instead, they tend to choose the cold, lethal steel of their legal department's email outbox.
MBW's not saying that's exactly what happened between Warner Chappell Music and Olivia Rodrigo's people RE: the striking similarities between the latter's smash hit Good 4 U and Paramore's Misery Business. But it was telling to see WCM announce this week (via a chummy Instagram congrats post) that Paramore's Hayley Williams and Josh Farro were now credited Good 4 U songwriters.
The fact WCM confirmed this fact during Good 4 U's fourteenth week in the Top 5 of the Billboard Hot 100 perhaps says something about the journey that was required to make it happen.
---
The Rodrigo/Paramore spectacle spiced up another sleepy summer week for the music business.
That being said, Universal Music Group found time on Wednesday (August 25) to present to European investors at a Capital Markets Day (CMD) – in which UMG management confidently predicted that their firm's annual revenues will rise by over 10% this year, and that its EBITDA will increase by 20%.
UMG's current majority owner, Vivendi, saw its share price hit a 19-year high the following day. This may or may not have had something to do with the fact that, at said CMD, Universal committed to a "mid-term outlook" that will see the music company pay out 50% of its net profits as dividends to shareholders in future.
So there you have it: Maybe all those artists keen to be paid more money from the major record companies – aka: all artists ever – would do well to buy up UMG stock when the company goes public in Amsterdam.
UMG will be listing in the 'dam, by the way, in less than a month.
---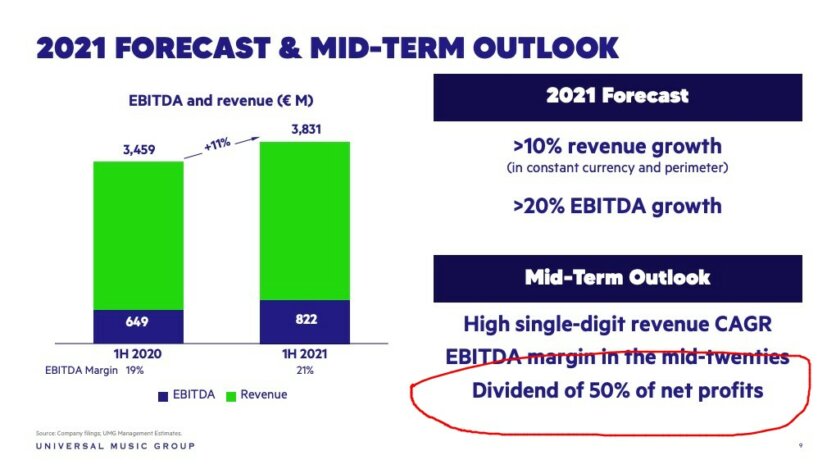 ---
Elsewhere in the past few days, TuneCore appointed a new CEO, the latest in a run of big international changes at Warner was announced, and dance festival Tomorrowland launched a snazzy new label – and a global distro deal with Universal/Virgin Music.
Here's what you need to know…
---
Universal executives said at a capital markets day on Wednesday that they expected 2021 revenue to grow by over 10% at constant currencies, with earnings before interest, taxes, depreciation and amortisation (EBITDA) rising over 20%.
Reuters reports that UMG's revenues were up 4.7% on a comparable basis in 2020.
---
Olivia Rodrigo has added two members of Paramore to the writing credits of her hit single Good 4 U.
The BBC reports that Hayley Williams and ex-guitarist Josh Farro are now listed as co-writers of the song, which topped the UK charts for five weeks over the summer.
---
TuneCore, one of the world's largest DIY music distribution platforms, has promoted Andreea Gleeson to the position of CEO.
Gleeson is the first CEO of TuneCore since Scott Ackerman, who exited the role in April last year.
---
Warner Music Group has undergone a comprehensive leadership transformation since it floated on the Nasdaq in early June last year.
The bulk of that transformation has taken place in markets outside of the UK and US.
The latest of these changes was announced this week, with Kristen Burke set to succeed the long-running boss of Warner Music Canada – Steve Kane – as President of the Toronto-based company.
---
Global dance music festival and brand Tomorrowland is launching a record label – and its releases will be distributed worldwide by Universal Music.
The label will partner with Virgin Records Germany, with global distribution through UMG's Virgin Music Label & Artist Services, to give Tomorrowland access to market resources and label teams worldwide.
---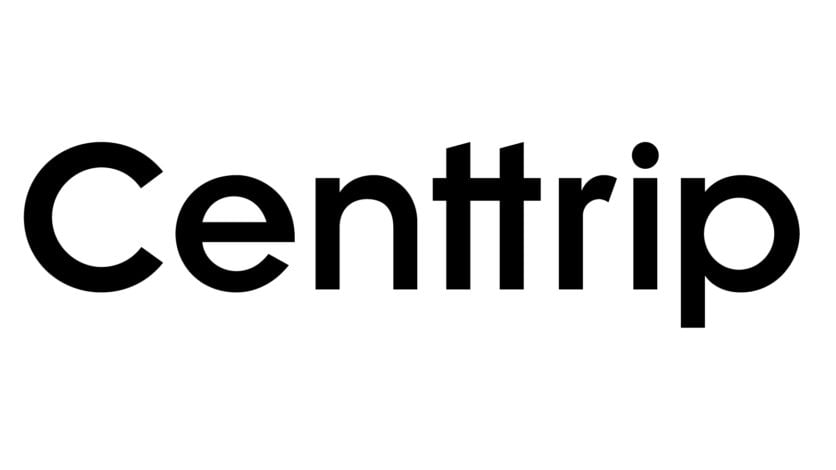 MBW's Weekly Round-Up is supported by Centtrip, which helps over 500 of the world's best-selling artists maximise their income and reduce their touring costs.Music Business Worldwide