MBW's World's Greatest Managers series profiles the best artist managers in the global business. This month, we talk to Frank Harris who has managed Jason Derulo for nearly 20 years and recently masterminded his reinvention as one of the biggest TikTok stars in the world – just 18 months after he was without a label. World's Greatest Managers is supported by Centtrip, a specialist in intelligent treasury, payments and foreign exchange – created with the music industry and its needs in mind.
---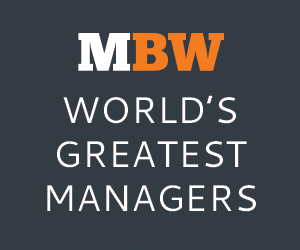 The music industry has, understandably, become rather obsessed with TikTok (obsessed, in this case, being a giddy blend of 'excited by' and 'terrified of').
There are huge numbers, there is music (there's dancing!), there are new types of 'star' – and there must, surely, be big money.
The key to this relationship for music biz types, goes the consensus, are TikTok's content creators – either as the gatekeepers to their millions of followers, or, perhaps, as signings, recording artists that come with a ready-made audience.
One superstar artist (and his savvy manager), though, has flipped the script – bossing one of the biggest channels on TikTok, while reviving and reinventing an already rollercoaster music career in the process.
Jason Derulo currently has 49.4m followers on TikTok, making him the world's 13th biggest content creator on the platform – and the number one out-and-out music artist. (Others in TikTok's top 12, such as Dixie D'Amelio, Kimberly Loaiza and Loren Gray, have record deals, but were signed off the back of their popularity on the platform or other social media services).
Derulo's recent success also includes a run of four singles with four different record labels last year, including Savage Love (Laxed – Savage Beat), on Columbia, which was No. 1 in the US, the UK and more than 10 other territories.
That run, in turn, led to a new record deal, with Atlantic. More new music is due soon.
---
Derulo and his long-term manager, Frank Harris, undoubtedly deserve huge credit for finding a new route back to the mainstream.
But it's worth remembering that they only forged this path when pretty much every other avenue was shut off to them after 'parting ways' with Warner Bros Records (now Warner Records) – Derulo's home since his first single, Watcha Say [a US No. 1], released in 2009 when he was just a teenager.
Then again, rejection and resilience have played big parts in the partnership of Derulo and Harris from the beginning.
The pair met when Harris, a retired basketball pro with a career in the European leagues behind him, was at law school, and Derulo was a high school kid who had just been cut from his team and wanted a few tips on how to improve his game. Rejection. Resilience.
"We would go to labels, they would all tell us how much they love Jason; [but] no deal."
A few months into the relationship, Derulo told his new mentor about his ambition to make it in music. Harris happened to have a few connections and so set up some label meetings.
"They all said he was talented, but they all said you need to develop him. I didn't really know what that meant. And then we talked, me and his family, about me being his manager.
"I didn't know man, because I was studying law, I was still at college, but eventually I agreed to do it, under one condition: he had to stop playing basketball.
"We both had to be fully committed to go down this route. If I was going to not join a law firm, to not go down the traditional route, I needed that full commitment from him as well."
The next few years saw a lot of grind and some more rejection – often sugar-coated. "We would go to labels, they would all tell us how much they love Jason; [but] no deal."
---
Eventually, Tommy Rotem, brother of writer, producer and Beluga Heights founder J.R. Rotem, scouted Derulo on MySpace.
"We got a publishing deal and, initially, Jason was writing for some of the other artists in J.R.'s camp, especially Sean Kingston, and one of the records that came out of those sessions was called Watcha Say, which we ended up keeping [for Jason as an artist].
"We went to see Tom Whalley, who was CEO of Warner Bros Records. And he said, 'I don't normally say this, I'm not a hyperbole guy – but this is a fucking smash.'
"So now we've got a record deal. We led with Watcha Say, everyone at Warner was enthusiastic, it couldn't have been a better set-up. We had started this on the basketball court – I had no experience as a manager, Jason was a kid. There'd been so many growing pains, so many highs and lows, some rejection, but this record came out and we got there, we got to No. 1."
Two more top 10 singles followed – In My Head then Riding Solo  – plus an eponymous debut album [2010, No. 11 US, No. 8 UK].
Harris reflects: "We didn't get success early, and I think that was the reason that when we got it, we understood how precious it was, and we understood what we needed to do to continue it.
"I hadn't come up at a management company, I hadn't been an intern, but I knew two things: I was smart, and I would roll up my sleeves and do the work. So by the time we got to a major label, I felt like it was a moment that I was prepared for, and Jason was prepared for."
Derulo's third and biggest album, Tattoos /Everything Is 4 [2015, US No. 4], was his last for Warner Bros.
Two years later, everything changed. Derulo wasn't seen as a priority, and by 2020 his split from Warner was official.
As a result, Harris was managing a recording artist with no deal. The biggest recording artist in the world with no deal – but no deal all the same.
And then the pandemic hit. Shows were cancelled, people – including unsigned, slighted and possibly vengeful superstars – were at home, with time on their hands.
Enough time, indeed, to upload some ridiculously popular TikTok videos…
---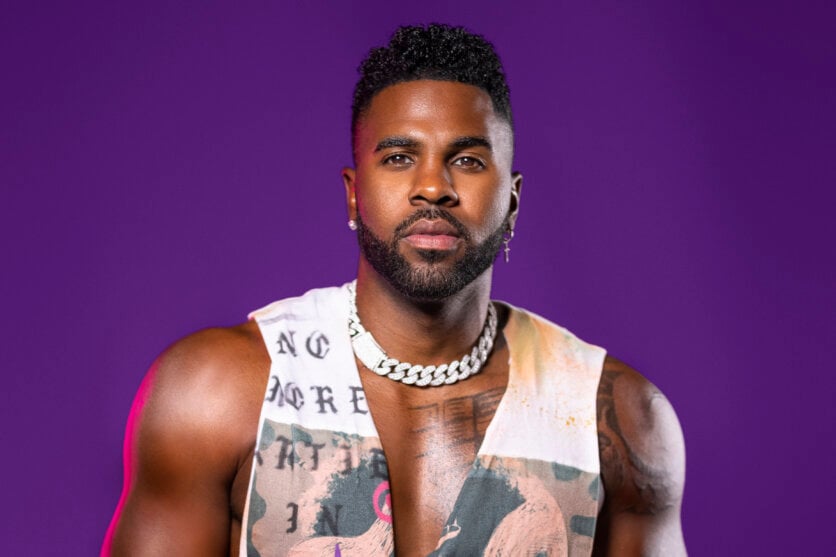 ---
After Tom Whalley signed Jason to Warner Bros in 2009, you experienced four different leadership regimes at the label, before the relationship officially ended in 2020. What was that experience like?
The worst thing was, we felt so fucking undervalued. I mean we'd been helping keep the lights on. When there wasn't a lot of shit [happening] at Warner Bros Records to keep it real, Jason Derulo was consistently delivering hits. We carried the Warner banner.
So after all that, we felt so under-appreciated. These new guys walk in the building, and they don't have proper respect for what we've been able to accomplish. It was so disappointing and so fucked up.
They left us for dead, they thought we were done. And they said that.
"We were definitely not going to let a label situation stop us."
I guess they felt like we have no more juice in the tank, but that work ethic, that belief in what we're doing [between Derulo and Harris], that was still there. And this is 19 years into [the artist-manager relationship], we're like brothers; this is our life. We were definitely not going to let a label situation stop us.
They wouldn't even return phone calls. You talk about disrespect… after all the time we'd put in, they would not return phone calls about our records, about putting shit out, about anything. They just did not care about the project we were working on.
All right, cool, fuck you, we're gonna keep moving. Me and Jason sat together, we put our heads together, and we embarked upon this incredible new journey.
---
At that point Jason became a fully independent artist. What happened next?
We had no record deal. We went to some other labels, and they were all bullshitting, pretty much.
One high level executive said, 'Get hot and then come back.' Fuck that! We're gonna pick our faces off the ground, we're gonna go out there and we're gonna make this happen ourselves – because nobody's gonna do it for us.
This was quite early on TikTok; Jason had maybe a couple of hundred thousand followers. So I say to Jason, we should post more on TikTok, because I think it lends itself more to his creativity. Jason was thinking the same thing.
So, he kept posting, and we started to grow – astronomically. And at that point, we sat down with a lot of the lead people at TikTok.
We told them we were really serious about TikTok and we had great conversations with them about what we were trying to accomplish and how we could work together.
"At one point we're doing two or three TikToks a day. And Jason became the biggest music artist on the platform."
See, for us it wasn't like, let's do a couple of dance videos. No: let's have the best content on the platform.
We seriously invested in the team, in special effects, and at one point we're doing two or three TikToks a day. And Jason became the biggest music artist on the platform. Not only that, he becomes the biggest artist on the platform simultaneous with TikTok blowing up.
At the same time, we'd been recording some tracks, and we had Savage Love, sampling Laxed – Siren Beat, which was a song on TikTok. Jason had done a video to it and got 30 million Likes. It was moving.
Now, I don't want to get to the details, but we had a negative experience initially with Savage Love, and so we were like, fuck that, we just putting it out, like this is gangster style, right, just put it out and let the chips fall where they may.
[Derulo initially uploaded Savage Love without clearing the Siren Beat sample or crediting the artist who created the track, Jawsh 685. Things got quite nasty and pretty public, but eventually both issues were resolved and the single was officially released by Jawsh 685's label, Columbia]
---
---
The song is a hit, Jason is killing it, and TikTok is running everything. But I'm getting cease and desist letters, my lawyer is calling me, other lawyers are calling me; people are planting articles saying Jason stole this kid's record, all kinds of crazy shit. But we knew the song was so good, they'd have to come and do a deal for it.
[I've heard] they sent the song out to so many other producers and writers to try to get a better version, but we'd made a song they weren't gonna beat. That song was unstoppable.
So, ultimately, we came together amicably – shout out to Ron Perry [Chairman and CEO of Columbia] and his team. We did a great deal for Savage Love and they were great to work with.
---
And just like that… Jason had indeed "gone away and got hot"…
Savage was a runaway freight train, and we had two other records ready to go: Cono, which was moving on TikTok, signed to Atlantic, and a song called Don't Cry For Me, with Alok, who is a Brazilian DJ who has a deal with Virgin.
At this point, we've effectively got three teams: Atlantic working Cono, Virgin working Don't Cry For Me and the Columbia team still working Savage. All working collectively with me and my team on every record.
Next thing, [APG Founder] Mike Caren comes to me and says, 'Let's do a deal.' We've got another record, Take You Dancing, so we put a plan together with APG, with Mike and his team. And that was the other bookend of the four singles plan.
People need to understand, there's a method to this. People think that we stumbled upon this shit; we didn't.
"People think that we stumbled upon this shit; we didn't."
Listen, you thought we were dead, and we put a whole plan together. I did four separate deals, with four different labels, and had four teams working these projects. We were on TV and in the press more than we'd ever been before.
And guess what? Every fucking record label wants to talk us all of a sudden. Everybody wants to come back to the table.
And remember, at the same time, all the time, Jason is crushing it on TikTok. And because of that, we have all these brands who also want to come to the party. Every brand wants to be on TikTok, and if you wanna do a deal, you wanna do it with the artist with the best content on the platform. All of a sudden we're making more money on brand deals than we're making on shows.
It's gone from Jason Derulo being finished, to us being back on top of the game.
---
Was it frustrating, though, that you had to take that route in the first place, that you had to go and 'prove yourself'?
Yeah. But let me say this: I thought that was fucked up, but we're big boys, so you know what we did? We put on our big boy pants and we went out and we made it happen. And when the labels came back, we taxed them for the bill.
So now, instead of a traditional artist deal, it has to be a licensing deal and we'll be partners.
The label will license the records and we're 50/50 partners. We own the records, they're our records, and on top of that we got a very, very nice advance.
---
What made you go with Atlantic?
I knew Julie [Greenwald] and Craig [Kallman, co-heads of Atlantic] from before, obviously. They're a very separate entity and a very different system from Warner Bros. I just love what they bring to the table.
We've also watched their high level success, Atlantic's just crushing it man. We wanted to be with a strong, influential label.
I felt like they valued us, and we were just excited that they stepped up to the plate; they gave us a deal that we were looking for.
---
What do you think of the mainstream music industry's relationship with TikTok? Is it significant that as an independent you achieved bigger follower numbers than any major label artist, for instance?
It depends when you're talking. Like, if they didn't get it before, they have to get it now, right, because, shit, TikTok is running everything.
I don't care who the artist is… People call me all the time, from places you would never guess, from huge contemporary acts to some of the biggest legacy acts you could imagine. And everybody's like, 'Man, what you guys did was unbelievable – could you help us?'
TikTok is running the game. In my opinion, the new rock stars are the influencers, they just haven't realized it yet. They don't understand their value; they're driving our industries, music especially.
---
So what do you think about labels looking to TikTok to sign 'artists' who aren't necessarily great performers or songwriters, but have huge audiences and want to be stars?
Well first up, it's an easy money-grab, which labels like, because labels want things that are ready-made. But to me, if you look at the biggest artists in the world, on the music side, they haven't normally come up that way.
Now, it remains to be seen how it evolves, and I don't wanna come across as the guy who's been in the game too long, but I think it's proving more difficult for those artists [who started as TikTok influencers] to stick, right?
They maybe come up with one or two records that are really cool, and they have a moment, but if you look at the stickier stuff, they are normally artists who grew things organically.
"there's a space and a lane for true artistry, and I think we've lost some of that because of the microwave culture that we live in.
But things are changing, for sure. There used to be a time when great artists were breaking all the time, and any time those artists came out with something, you would go buy it. I don't think we have that so much anymore.
People follow songs more than artists. They follow songs that are happening at the moment, on TikTok or wherever.
But I still think there's a space and a lane for true artistry, and I think we've lost some of that because of the microwave culture that we live in.
That being said, you have to evolve and adapt. You can't hate the game, you've got to understand it.
---
You mentioned brand deals earlier, how big a part of the piece is that now?
Everybody wants to do a brand deal with us, that's the new phase of what we're doing. And not just one-off deals, I'm talking brand partnerships.
We have TV stuff coming, we have film stuff, we have graphic novels, we have a podcast, we have stuff in the fitness space, we have so many different projects.
"You can't just cut me a check no more, because we got 50 million on TikTok looking at everything we're doing."
And we have equity in our long-term brand deals. You can't just cut me a check no more, because we got 50 million on TikTok looking at everything we're doing.
And of course we have more music coming.
So, what we're doing is, we're taking this moment, and we're using this social presence, alongside who Jason Derulo is, to take over the world in all these different spaces.
---
So the vast bulk of Jason's revenues now come away from recorded music?
Definitely, yeah. And I mean let's just be real, in most of these deals, the way recording music goes, the artist is get jerked anyway. I mean the way the system is set up, it's archaic, it's so old, it's set up to keep the artist down.
The point of the deal is to keep the artists in a position where you will always be in the red [i.e. unrecouped]. Most artists have never seen a royalty check.
So it's up to you to figure out a way to make your brand as big as you can make it. That was always my idea with Jason. If you do that, it allows you to pivot. It puts you in control.
---
Presumably the deal with Atlantic gives you the power to carry on driving this, creatively and commercially?
100%. And by the way, Atlantic appreciated our vision, they are fantastic partners. They know that we built the brand, we built the audience, and that we know how to develop that brand and serve that audience.
Having the Atlantic machine in support of that is fantastic; we've got the best of both worlds.
"now we've reinvented ourselves again, and we're ready to knock it out the park."
We are about to knock it out the park. Because it's been tough, we know what it feels like to have no deal, to be told you're done, to be disrespected.
And now we've reinvented ourselves again, and we're ready to knock it out the park.
---
On a personal level, how sweet is the success for you this time round?
Sure, there's some satisfaction, because you can say, 'I told you so.' But at the end of the day, we're trying to build a billion dollar brand.
People throw that sort of [objective] around all the time, but we're taking steps, we're getting there, we are meticulous in our planning. So, this is just a step towards that goal, and until I get there, I'm not ready to say I told you so.
We're on a longer journey than that. We take a moment to smell the roses, but after one second we put our heads down and keep going.
Am I happy? Yes. Do I feel vindicated? Of course. But this is just another step towards where we want to go.
---
So that's the overall goal is it, to make Jason a billion dollar brand across all sectors?
I wouldn't bet against us.
---
What's the most important lesson you've learned in your time managing Jason?
That's an interesting question, because from one perspective, what I've learned that I didn't know before, is that at the end of the day, talent rules; the talent controls everything.
Everybody always feels like the powers-that-be control the industry, whether that's labels, streaming services or whatever. But at the end of the day, nothing functions without the talent.
The urban acts, for instance, that are running the game right now, they have the talent. And guess what? If you don't like what's happening at labels, if [artists] decide to go on strike, they can't function.
It's like basketball: if you're unhappy with the way things are going, don't play. Because when that product suffers, they're going to come around and capitulate.
Talent rules. And sometimes I wish we would come together better as [artist representatives] to make changes that benefit the talent. I think ultimately we get too caught up in the system that's supposed to be running the show, but the show can't go on without the talent.
More personally, I've learned that nothing beats working hard, working smart and persevering. We've shown that, we are the embodiment of that. Multiple times, we've been left for dead, and here we are.
So understand the game and out-work everybody – then the sky's the limit.
---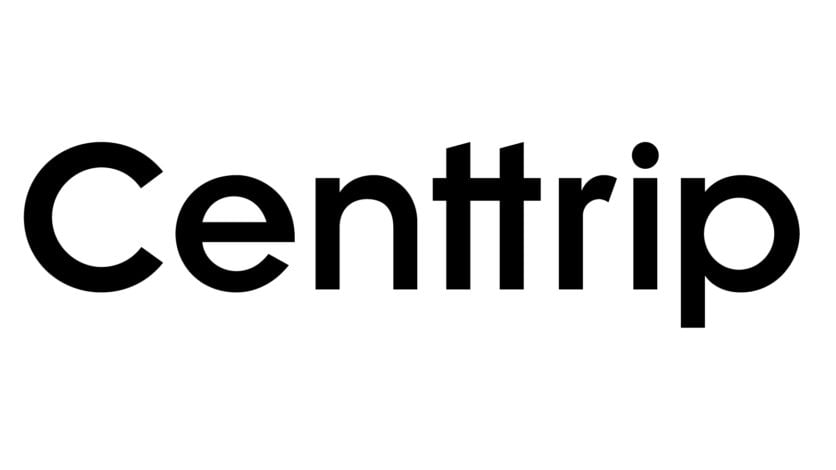 A specialist in intelligent treasury, payments and foreign exchange, Centtrip works with over 500 global artists helping them and their crew maximise their income and reduce touring costs with its award-winning multi-currency card and market-leading exchange rates. Centtrip also offers record labels, promoters, collection societies and publishers a more cost-effective way to send payments across the globe.Music Business Worldwide