After more than a decade of decline, there were many bright spots for the global recorded music business in 2015.
From the UK industry posting small growth last year to the likes of Germany, Norway, Spain and Denmark all increasing revenues, the streaming age is starting to bring through some green shoots in key markets.
As such, there is real optimism that, once the IFPI has crunched the numbers, 2015 will show a small but significant increase in revenues for the global record industry.
Yet in one of these key markets, France is facing major challenges – as the country continues to struggle to transition music fans from physical buyers into the digital era.
France's overall recorded music market was down 7% last year to €426m according to new figures from local trade body SNEP.
Physical music sales dropped 15.9% to €273.7m, yet still claimed 64% of the total market.
SNEP suggested that industry consignment changes, plus attacks on Paris in January and November last year, were partly to blame for the size of this physical decrease.
Total 2015 digital revenues increased by a healthy 14.7% but only totaled €152.3m – just 36% of the total pie.
Brace yourself.
France's record industry's annual income has been slashed in half over the past decade – and it's hard to find many signs of recovery on the horizon.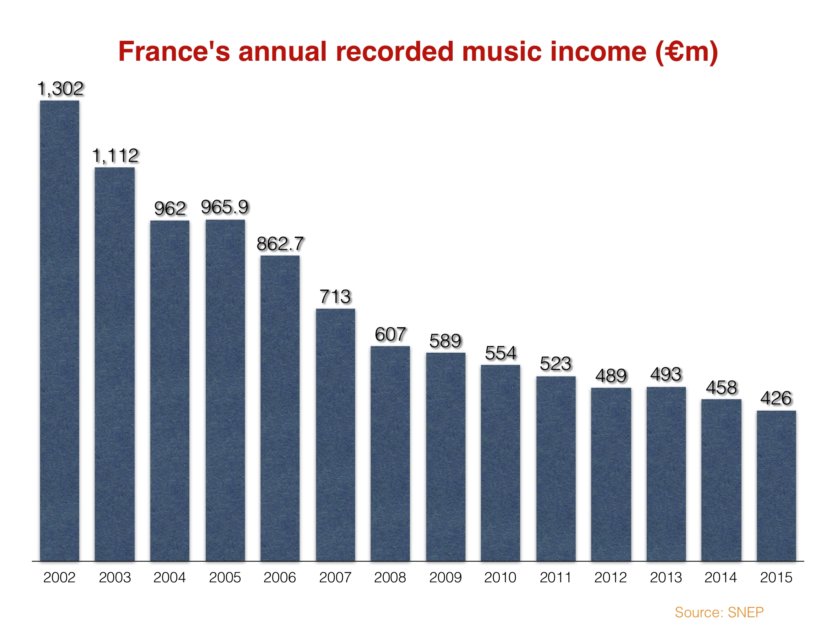 Revenues from downloads, including tracks, albums and videos, fell 20.5% in 2015 to €42.8m.
Income from album downloads specifically fell 14.4% to €23.5m, while single-track downloads saw a 17.3% decline to €17.8m.
Overall, downloads accounted for 10% of the market's income – less than half the total share of streaming.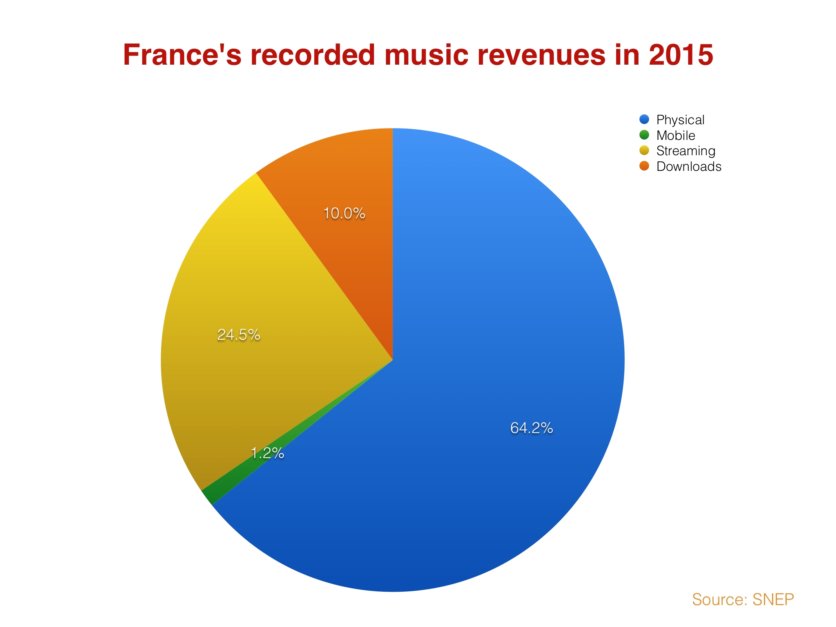 What impact is streaming having on this decline, we hear you ask.
Well, it's doing its bit – depending on where you look.
In 2015, streaming contributed €104.3m to French record labels, totaling 24.5% of the overall market.
That was up 44.6% on 2014's streaming tally of €72.14m.
In other good news, total streaming subscribers reached 3 million people – 5% of the French population.
However, delving deeper into the streaming stats reveals a common global problem for the record business.
79% of this total streaming revenue figure came from subscription tiers and services – with a much smaller portion of revenues made up by ad-funded models.
Worryingly, ad-funded sources of streaming revenue actually declined in France in 2015. See a more in-depth look at that subject through here.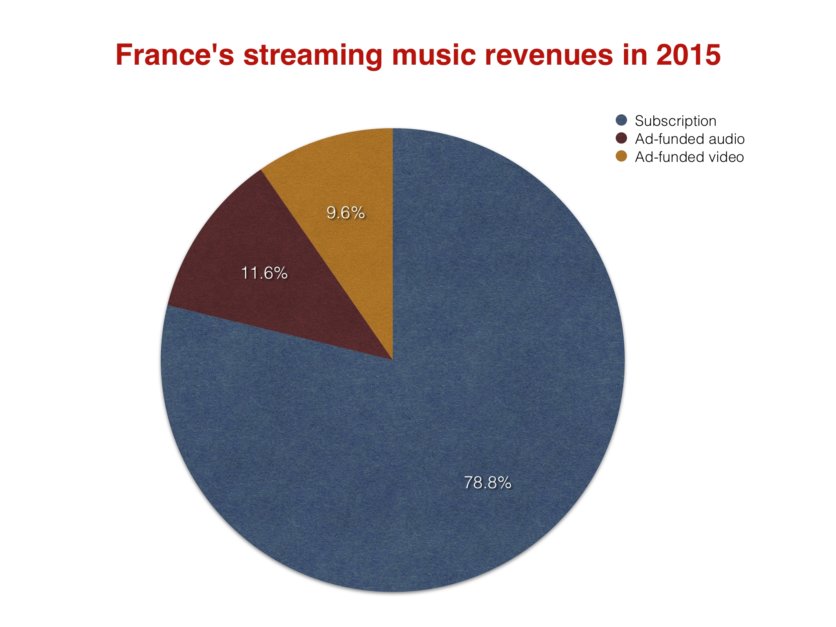 [Pictured: Louane, whose Chambre 12 on UMG/Mercury was the biggest-selling album in France last year. Yes, even bigger than Adele.]

Music Business Worldwide