On March 15, Drake triggered large sections of the music industry to Google a video game called Fortnite.
That evening, the Canadian superstar joined the online game alongside professional streamer Ninja, plus rapper Travis Scott and NFL player JuJu Smith.
The resulting stream scored over 600,000 concurrent viewers, the most for an individual player in Twitch history – and rocketed Fortnite right into the cultural zeitgeist.
By May this year, partly helped by the bounce in attention caused by Drake, Fortnite was generating $318m a month in gross revenue.
To put that figure into perspective, Sony Music's entire recorded music operation turned over a similar amount in the same four-week period.
Even if Drake never joined a squad in Fortnite, however, the music industry should have been keeping a close eye on the game – and considering how it might inspire its current approach to doing business.
---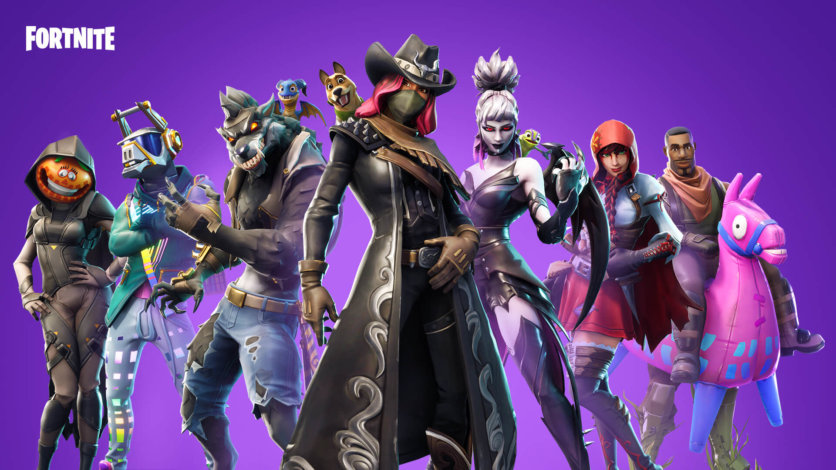 Created by North Carolina studio Epic Games (in which Tencent happens to be a 40% stakeholder), Fortnite is a 'battle royale' game where individuals or teams parachute down to an island and proceed to battle with guns, hammers, rocket launchers and grenades. 
It allows for the creation of buildings in a style that lightly cribs from the elements from the highly popular game Minecraft. 
And it is free to play.
---
Now, the word "free", even in 2018, still sends shivers down the backs of record labels who remember the distant days of Napster and early peer-to-peer file sharing.
Even if the music industry appeared to be weathering that storm in the early days, specious wisdom would eventually blame music's financial troubles on access to free music.
As a result, elements of the music industry arguably kept themselves arm's length from companies like Spotify and YouTube – which, at their core, offer free music.
"What was initially "free" suddenly transforms into a recurring fee model – something players are encouraged to maintain if they want to keep up with their friends."
The makers of Fortnite, along with much of the modern video games industry, chose not to fight this cultural shift, but instead discovered business models that could sustain games outside of the traditional payment model.
Fortnite rakes in millions of dollars through selling digital goods, but the game's strongest fiscal foundations are in seasonal passes.
Every ten weeks, Fortnite introduces a new season that comes with a new theme, new map changes, and new items. These can only be accessed with a $10 Battle Pass that also permits access to additional goods.
What was initially "free" suddenly transforms into a recurring fee model – something players are encouraged to maintain if they want to keep up with their friends.
---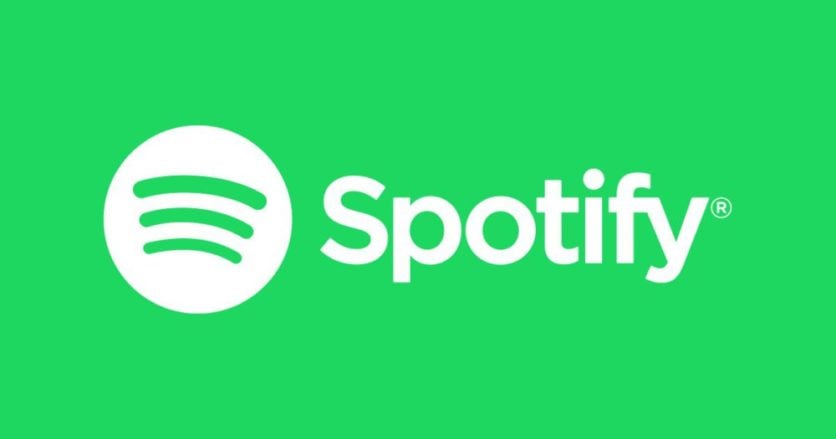 On paper, Spotify's two tiers – free and paid – offer a similar proposition, but the comparisons should stop there.
Fortnite constantly provides new content every week for players to unlock. There is an almost daily scramble for limited-run items people can buy, and the game makes sweeping changes to pull players into the grander meta-narrative.
Spotify, Apple, Pandora and even SoundCloud could point to their own personalized playlists as reasons to keep users coming back. Yet, at the end of the day, this playlist mechanic isn't based in new content – it is simply the repurposing of existing catalog.
Elsewhere, these services might offer a few exclusive videos, but these rarely inspire much attention.
The passiveness of playlists, plus the fact there is no monetary transaction for additional content on music streaming services, partly explains why Tim Cook  dismisses the idea of making money from current streaming music platforms.
---
Fortnite strives to constantly cater to community niches. In comparison, music streaming services appear to arrogantly consider their licensed catalog 'good enough'.
Music fans don't interact with artists directly on any of Spotify, Apple Music et al; there is no real way to display fandom.
Contrast that with Fortnite skins, which speak to one's skill and commitment to the game.
"A music streaming account isn't a personal badge or an outward reflection of your musical taste."
Music streaming, at least in western markets, offers a functional relationship between fan and artist.
A music streaming account isn't a personal badge or an outward reflection of your musical taste; it's simply a door to access the same catalog that you could find on pretty much any competing service.
Billboard reported how impersonal one's average music streaming account is becoming in August when they said 50% of music streaming subscribers use family plans, and that 30% of new Spotify users are joining via family plans.
---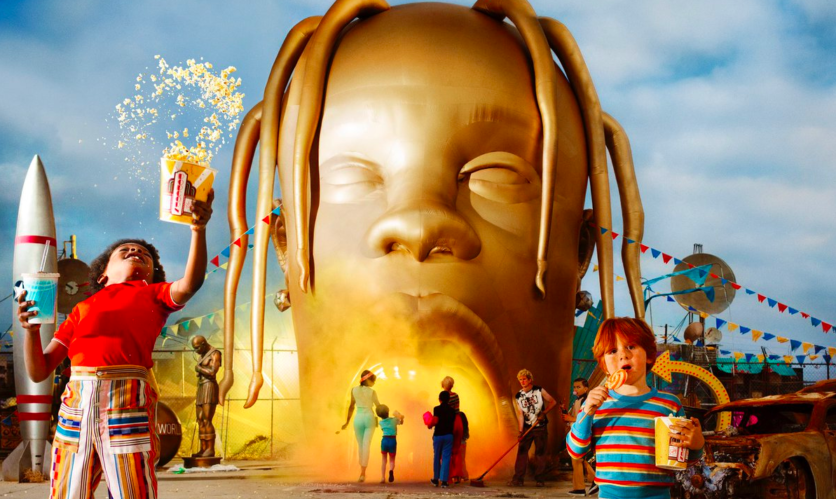 Fortnite's influence is already being felt in some areas of the music business, however.
A major label artist recently took inspiration from the game – with impressive results.
Travis Scott, in the initial release week of his latest album Astroworld, emulated Fortnite by offering up a new pack of merchandise that included an album download code.
An email sent to fans read: "Astroworld Merch Bundles Drop 4 Now Available".
Fans were given 24 hours before that set of clothes was cycled out for another. This offering existed completely outside of streaming services – and set a time-limited way to connect with Travis Scott beyond pressing play on a song.
The plan worked.
Astroworld debuted at No. 1 on the Billboard 200 with 537,000 album equivalents sold including 270,000 in traditional sales, which were heavily driven by this merchandising effort.
---
Not every act could pull of such a feat, of course – but it shows what a little creativity can achieve beyond just telling your fans to stream a record.  
That essence of novelty is what the music industry should heed from Fortnite, as this business shifts into more consolidation – as recently seen with SiriusXM buying Pandora.
The industry has bought into the idea of 'scale' but Fortnite, like Tencent Music, is finding rich success by creating special options for those fans ready to show their most devotion.
Fortnite's biggest strength is that it provides an abundance of ways for fans to engage and support their favorite game.
By doubling down on pushing every music fan to pay $10 a month, the music industry risks wilfully ignoring a lucrative menu of possible pricing options.
A word of warning: Fortnite's approach has led some players to complain of feeling exploited – but, let's be honest, that's hardly an accusation which will be altogether new to the music business…Music Business Worldwide