The founder of Playlists.net, Kieron Donoghue, who was most recently VP of Global Playlist Strategy and Curation at Warner Music, has launched an independent record label, Humble Angel Records.
Donoghue left Warner in October last year a few months after launching its streaming-led imprint, Artists to Watch Records.
He joined the major after it bought his own playlist platform playlists.net in 2014, which he then established as its playlist brand globally under the name Topsify.
Naturally, Humble Angel is a record label that focuses on the streaming music sector.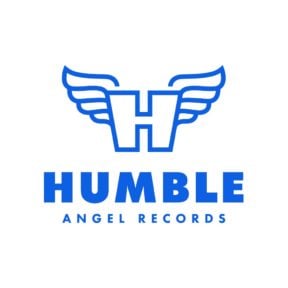 Donoghue aims to offer artists contracts that are "at least double the average" of what the major labels are offering in terms of royalty rates.
"Our standard contract will be at least double the average of what the major labels are offering in terms of royalty rates."

Kieron Donoghue
"We also pay artists monthly instead of twice or even once a year," he continues.
Transparency for stakeholders is another selling point.
Donoghue explains: "If there are writers, producers or any other partners who are due a percentage of royalties, then our back office system will handle that automatically and pay them directly each month."
Global PR and press support is also offered, while a "state of the art reporting tools and dashboard" will show exactly where and how fans are listening to releases and how that converts into revenue for the artist.
Its song submission process is free and open to everyone, and Donoghue guarantees to listen to all songs submitted.
"It's no longer about who you know or how many social media followers you have. We believe a good song can come from anywhere," he concludes.
The first release from Humble Angel, a cover of 'Together in Electric Dreams' by Philip Oakey and Giorgio Moroder, arrives today from London based singer-songwriter Jazz Mino.
When he left Warner in October, Donoghue said: "Establishing Topsify as Warner's playlist brand globally across all platforms and establishing a streaming strategy for a major record company has been challenging at times but immensely rewarding.
"I'm also especially proud of the innovation around the Artists To Watch Records label that has generated over 50 million Spotify streams with zero budget.
"My next step will be to launch my own venture again, three years in a corporate was great but I have that entrepreneurial itch to scratch."Music Business Worldwide