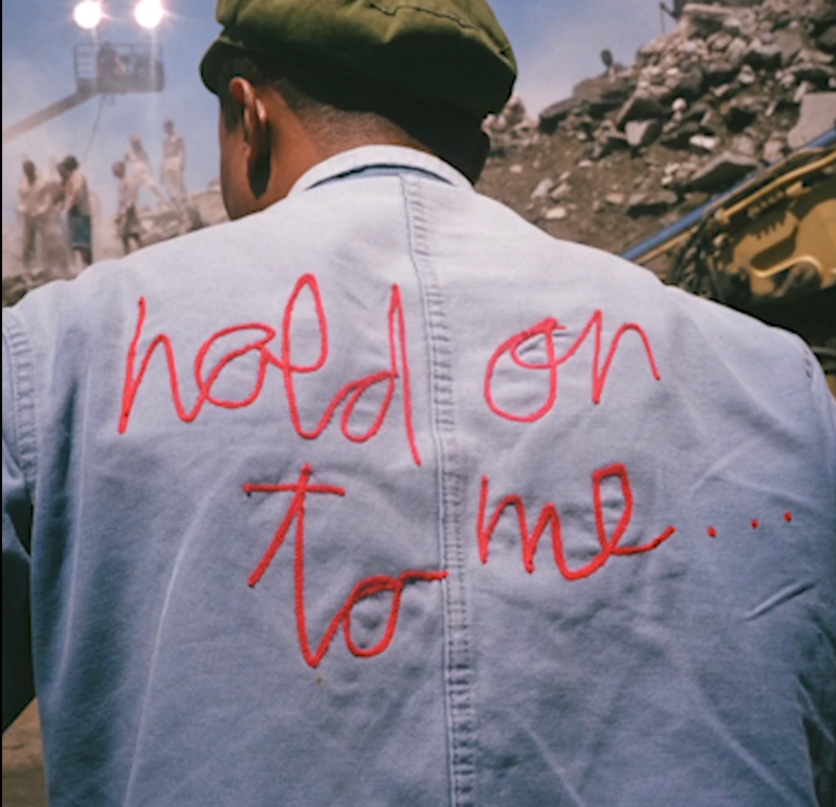 Now the indies (and Taylor Swift) have endorsed Apple Music, the great 2015 streaming war can officially kick off.
And that can only mean one thing: increasing numbers of artist exclusives.
Sony-signed Pharrell Williams – the artist and sole songwriter behind 2014's biggest hit, Happy – is first out of the blocks today with his comeback single Freedom.
Does that title sound familiar?
You might have heard it at WWDC earlier this month, where Apple used a snippet to soundtrack the first ever ad for Apple Music's international live radio station, Beats 1.
Now Pharrell has revealed a 15-second teaser video of the song on his social media channels, finished off by those foreboding words:
'June 30. Only on Apple Music.'
The teaser depicts a still shot of a man – possibly Pharrell himself – with backed turned towards the camera.
One of the track's lyrics is embroidered into his denim shirt: "Hold on to me…"
[Check out Pharrell's teaser video for Freedom over on his Facebook page. It's not on his YouTube or Vevo channels as yet… perhaps precisely because it's an Apple Music exclusive.]
Pharrell's second solo album, Girl, was released in March last year.
It contained the smash hit Happy – the world's biggest single of 2014, with close to 14 million global sales.
Meanwhile, despite being an official patron of Apple Music, Pharrell Williams has applauded Taylor Swift's criticism of the company.
Over the weekend, Swift spoke of her "shock and disappointment" in Apple for refusing to pay artists during the three-month free trial of Apple Music – a decision the corporation has since reversed.
Williams told The Drum: "Taylor Swift has done a great thing for music and for artistry. And so did Apple. It's not about who's right, it's about what is right."
Freedom. June 30th @AppleMusic https://t.co/82MceAkbRe

— Pharrell Williams (@Pharrell) June 23, 2015
Music Business Worldwide