Facebook is expanding its music offering for users and for artists.
In a three-tiered blog post, the social media giant revealed a trio of new music-related updates.
The firm's launched Music on Facebook Stories, expanded Lip Sync Live – and added lyrics to it – and soon it will be launching a new music section to individual profiles which offers the ability to add songs to it.
The Music on Facebook Stories feature allows songs to be added to photos and videos.
The feature works when a user takes a photo or video from the Facebook Camera or their camera roll, then taps the sticker icon and selects a music sticker.
Once they find the song they want to add, they can 'pick the perfect part to share' and add the sticker with the artist and song name.
For Facebook's Lip Sync Live expansion, the company has rolled out the feature to all profiles (in many, but not all countries around the world).
The feature is also being made available to more artists by expanding it to Pages, which Facebook states will "give [acts] more ways to connect with their fans".
Two artists already using the feature are boyband Why Don't We, who gave fans an "impromptu performance" of the track 8 Letters, and Jess Glynne, who used the feature to lip sync live to her new single, Thursday.
Additionally, lyrics are being added to Lip Sync Live and are already available for songs including Dua Lipa's New Rules, Khalid's Better, and Girls Like You by Maroon 5.
---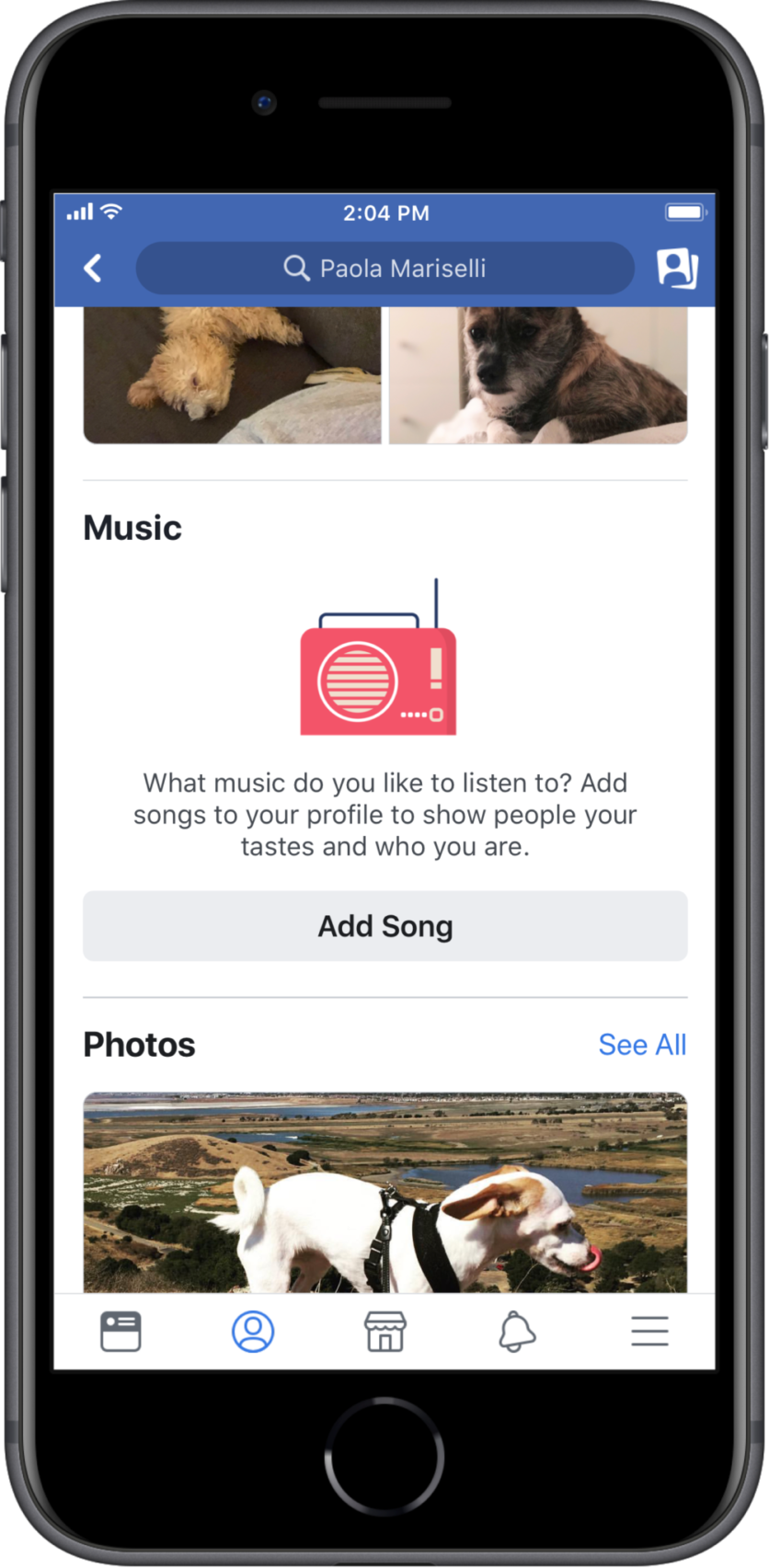 ---
Lastly, Facebook will soon be launching the ability to add songs to a new music section on user profiles (pictured above).
Users will also be able to pin a song to the top of their profile.
Songs added to a profile will also "visually showcase" the chosen artist and track.
When someone plays a song on your profile, they'll hear a clip of the song and see an accompanying video featuring photos of the artists and album art.
They can then choose to add the song to their own profile or visit the artist's Facebook Page.
Fred Beteille, Head of Product, Music and Rights, and Tamara Hrivnak, Head of Music Business Development and Partnerships said: "Moments are remembered and accentuated with music, and we can't wait to see all the ways people around the world get creative with these features, make memories, and have fun with friends and family."Music Business Worldwide