MBW's World's Greatest Songwriters series celebrates the pop composers behind the globe's biggest hits. This time, we talk to Sony/ATV-signed Freddy Wexler, who has written and/or co-written tracks for the likes of Justin Bieber & Ariana Grande, Marshmello & Halsey, Selena Gomez, Kanye West and many more. World's Greatest Songwriters is supported by AMRA – the global digital music collection society which strives to maximize value for songwriters and publishers in the digital age.
---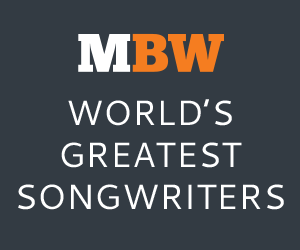 Never mind World's Greatest Songwriters, Freddy Wexler could have been one of the World's Greatest A&Rs.
Okay, we'll rein that in a bit, in deference to, if nothing else, Wexler's own protestations. "I deserve zero credit for Lady Gaga's success", he insists. And he's right, but…
Whilst studying at NYU, Freddy met a girl called Stefani. She asked him to produce some demos for her and he was "blown away by her talent".
At the same time, Wexler was interning at Sony Music. And one day, taking a break from trawling through MySpace pages, he told "some senior executives" (he names no names) that this unsigned artist he'd been helping out was "the next Madonna".
"I was laughed at, but I gave a good enough reason for my conviction that they sent a scout to [New York live venue] The Bitter End that night to see her perform," says Wexler. "I was convinced at this stage that I was going to become the youngest President of Sony Music.
"And, of course, I can only tell such an arrogant story because it ends in a very humbling way, which is that the scout comes up to me and says something along the lines of, 'You have a lot to learn, but, hey, that's why you're an intern.'
"Anyhow, six months later that artist changed her name to Lady Gaga – and, like I say, I truly deserve no credit for her success whatsoever; I can't stress that enough! [laughs]. But what was amazing about my brief time working with her was just being in the midst of such talent and allowing it to move me, allowing myself to recognize that her music was making my hair stand up.
"And when she became Lady Gaga, it gave me confidence in trusting my gut when it came to music and art."
Wexler is completely fine with not being The Intern Who Signed Gaga (And Went On To Become President Of Sony Music). Because instead he went on to become The Songwriter Who Has Worked With Selena Gomez, Demi Lovato, Pink, Kanye West, Lil Wayne, the Jonas Brothers And Many More – and who recently had one of the biggest 'lockdown hits' of the year with Stuck With U, by Justin Bieber and Ariana Grande.
At the same time, under his company, The Brain Music, Wexler has built a suite of businesses with interests in publishing and management, whilst in the last couple of years expanding into film and television via The Freddy Wexler Company.
He is, though, a songwriter who can moonlight as an exec – not an exec dabbling in songwriting. He got his break as a writer by basically giving the hippy dream a high-risk road test (read on), not through LinkedIn.
And while it might be his mixed-skills background that makes him believe in the power of the hustle, it's Wexler's love of the song that underpins his assertion that the most important thing he (or any writer) can do is find, and then use, their own voice…
---
What was the music that you grew up with and first fell in love with?
I always loved storytellers: Paul Simon, Stevie Wonder, Billy Joel, Paul McCartney. I also grew up in big a musical household. My mom played a lot of classical music, a lot of Chopin, and my dad loved jazz. So it was a combination of The Beatles, classical, Chet Baker, Miles Davis and Stan Getz; that's what I grew up on in the house.
As I got a little bit older, I fell in love with Jay-Z, I fell in love with Lauryn Hill, I fell in love with Kanye.
---
When and how did you start to learn to play and write?
I used to sit on the bench next to my mom while she played, and I would watch her hands. I learned piano by watching her hands, not the most efficient method, but it worked.
I think I wrote my first song when I was 16. But my first real artistic experience, or expression, at the keyboard was when I was maybe 12 years old, and a girl had broken my heart.
My parents walked into my bedroom, and they saw me sitting on the floor surrounded by white plastic keys. I had pulled them off, one by one, an act of artistic desperation, over a girl who probably didn't want to hold my hand or something.
---
After your Sony internship and Lady Gaga near-miss, you actually ended up going to college, right?
Yeah, I went to Penn, and then halfway through my sophomore year, I found myself in the middle of a giant bidding war to sign a record deal as a solo artist. So I left school, and promised my dad, who had worked very hard, that I would go back to school and I would make him proud, but I had to leave for a while.
Long story short: I left, signed the deal, the record never came out, I went back to school. Of course the label I picked [Virgin], out of all the ones that were interested, fell victim to a big merger [being absorbed into EMI], which screwed all the new artists, because if your album wasn't done, it wasn't getting done.
"So, in front of like three and a half million listeners, I tell my story – essentially, the story of somebody who nearly made it and it just didn't work out…"
So I went back to school, and I was very disillusioned, but then something else happened, which was, I got a phone call, live on air, from Kidd Kraddick, who was the largest syndicated morning host on the radio.
He said, 'I'm listening to the songs on your Myspace page, and I don't understand how you're not signed yet.' So, in front of like three and a half million listeners, I tell my story – essentially, the story of somebody who nearly made it and it just didn't work out.
And these incredible fans became so invested in this idea of giving me a second chance that this 'Freddy Needs Gas Tour' started.
I drove from Philadelphia to Texas, in a U-Haul truck, with a guitar and a piano in the back, playing shows along the way, to pay for my gas, but ultimately to get to Kidd Kraddick in the Morning, which I did, and played on his show.
---
Did you get signed as a result?
No, but I signed a publishing deal with EMI. Marty Bandier and Evan Lamberg signed me, and I became a songwriter, and I became a talent finder. I began working with other people and being more behind the scenes.
---
What was the first song you got recorded?
Well, what actually happened was that after school I moved to L.A. after with crazy dreams. I wanted to build a modern-day songwriting commune, because I thought that great art often reflects life, so why not create with people you live with and experience life with?
I basically invited seven really talented people who I had never met to live with me in L.A., at Kevin Rudolf's house. He had the most incredible house in Hollywood Hills, a house that I could never afford.
But, it turned out Kevin wanted to move to New York. I offered him a highly discounted rent to take his house, but I promised that he would get his security deposit back, I would treat it well. He agreed, and these strangers moved into this unbelievable house.
"My dad calls me, and he says, What are you thinking?! What are you doing? How are you going to pay for this?"
My dad calls me, and he says, 'What are you thinking?! What are you doing? How are you going to pay for this?' I said, 'Dad, all I need is one song to get placed, and then it'll pay for the house.'
Well, the months went by and although great music was being created, our placement had not yet arrived. Then, no joke, right towards the very end of the year, the end of the lease, Kevin Rudolf comes back to the house, he was visiting L.A. and wanted to check in.
He asked me to play some things I was working on, and I played him a song called Novacane. Kevin flipped out, that becomes a track by Lil Wayne featuring Kevin Rudolf on Tha Carter IV (2011). And that was my first step.
It's a wild story. I had no way of paying for this house unless I got one placement, and at the end of it, the guy whose house I rented was the guy who cut my song.
---
Were you on the verge of giving up?
Well, I always believed in myself and I've always believed in the power of manifestation and in hard work, so I just kept going. And this house, which I named the Brain House became a buzzing little collective.
Out of that, we started to get cuts. Hollywood Records was a great partner to the Brain House, starting with Bridgit Mendler, and then Bea Miller with Fire n Gold, Selena Gomez with Slow Down, which went Platinum, and Demi Lovato.
---
That upward career path, getting to work with bigger names and becoming part of the conversation when labels or whoever are looking for songs, how much of that is word of mouth, almost passive on your part, and how much is hustle – you making things happen?
I would say hustle for me was 80%. I think, certainly, hustle with no buzz is limited, but if you don't take advantage of the buzz, and you don't hustle, then the buzz doesn't really lead to much.
Lil Wayne created a spark, then I had to throw gasoline on that. And that meant being out all the time, meeting people, being in sessions, working as hard as I could, listening to every song that came out, trying to understand why certain songs worked and certain ones didn't. And when I didn't understand, I asked why people liked a song; what don't I get?
So I think the hustle, even where I am now, at the peak of my career, is still 80%. And when I say hustle, it's not necessarily networking all the time, it's all of it; it's not just sitting back.
---
Are there any songs or sessions that you'd pick out as career highlights so far?
I hate to be predictable, but I'd say there are probably two songs from the past few months. Of course there's Stuck With U by Ariana Grande and Justin Bieber. That was such a special one to me, not only because it involved two of the most incredible artists of our time, in my opinion, but also because the inspiration for the song was so real.
My wife and I had an argument, nothing significant, because neither of us could remember what it was about, but I looked at her and I said something like, 'Even though we fight sometimes, I wouldn't trade you in for anything; I'm so grateful that I'm stuck with you,' because this was during quarantine.
So I went to the piano, and, over Zoom, wrote the song with some of my favourite collaborators – Gian Stone, Skyler Stonestreet, and Whitney Phillips. That was just really special. And the best part is that the song is raising a ton of money for the children of first responders thanks to an effort organized by Scooter Braun.
And then Be Kind [by Marshmello and Halsey] is another one that's really special to me because, with time, I've realized that everything I need to know, I already learned as a little kid: be yourself, do what makes you happy, be kind.
---
How did your recent publishing deal with Sony/ATV come about?
[A&R exec] Thomas Krottinger reached out to me initially from Sony/ATV, when Be Kind was just released. To Thomas's credit, the song had not yet charted, and Stuck With U hadn't even come out yet – because once both of those things happened, everybody called me.
But he reached out just to say that he loved that song, and he started listening to basically my whole catalog, including my own music, as Jackson Penn, and found a really cohesive voice, and was just really passionate about the music.
He set up a call with Sony/ATV, and the cool part was that many of the people on that Zoom were people who were at EMI when I signed my deal with Marty Bandier and Evan Lamberg all those years prior. And so while some people in the world saw me as an overnight success, these people on the Zoom were saying, 'We've watched how hard you've worked over the years, you've kept going and kept writing, and we're so happy that you're having this moment. And we'd love to be in business with you.'
"What a partner like Sony can do at this level is really help you strategize: what does this career look like over the next 20 years?"
And then Big Jon, Jon Platt, called me. Jon had been at EMI when I was first there, and he had come to my studio in Koreatown when I was living in New York years ago. And it was just a meant-to-be, full-circle situation, where it's a bunch of the same people, and though the company might have a different name, the energy is the same – actually, it's even better.
I think you need to identify the right time to sign a deal and align yourself with people who actually believe in you for you, not because everyone else is interested. And that's the situation that existed for me and Sony.
What a partner like Sony can do at this level is really help you strategize: what does this career look like over the next 20 years? And let's be really selective with what projects we want to work on and what writers we want to work with, so that we can see that vision comes to fruition.
---
What would your advice be to a young songwriter just starting out?
I would say be yourself, be humble, be okay with the idea that most songs you write are not hits, the same way most songs that a hit writer writes are not hits.
And make sure you really want to do this. At least half of my success is work ethic. This is the Olympics, so if you don't want to train incredibly hard and make real sacrifices, I would urge you to consider something else. But if you love music, if you're okay with the idea of a job where stability is somewhat non-existent, at least for a long time, and that doesn't deter you, then just keep going. And if you're talented, at some point, something will happen.
Oh, and perhaps the biggest thing I try to do as a songwriter in sessions with big artists, small artists, it doesn't really matter, is listen. I have a Post-It note on my laptop, in big capital letters that says, LISTEN.
"The biggest thing I try to do as a songwriter in sessions with big artists, small artists, it doesn't really matter, is listen."
I also try to bring my own artistry to those sessions. I used to try to predict what artists wanted to say and how they would say it, and I would just do that. But I realized that no artist needs a writer to impersonate them.
So, after I started releasing music under the pseudonym Jackson Penn, I rediscovered my own voice, and I started bringing that into sessions with big name artists. So, while I listen, always listen, I also write from a place that's authentic to me artistically, and I find that my songs are all the better for it.
---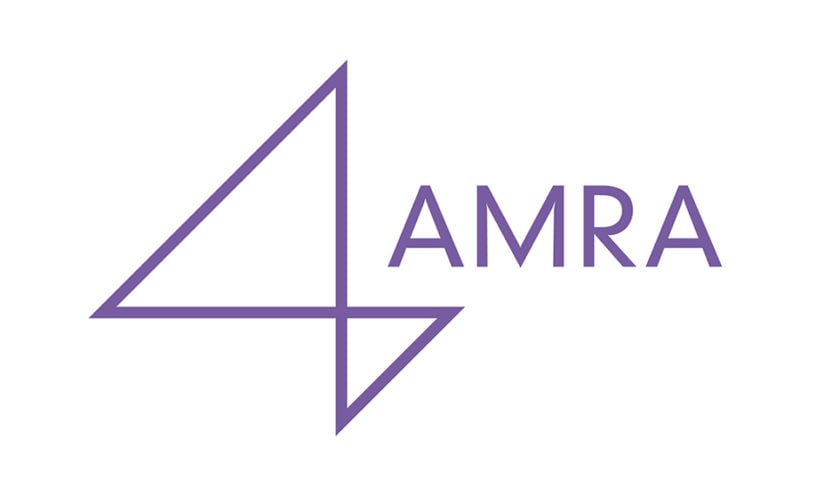 AMRA is the first of its kind — a global digital music collection society, built on technology and trust. AMRA is designed to maximize value for songwriters and publishers in today's digital age, while providing the highest level of transparency and efficiency.Music Business Worldwide