MBW's World's Greatest Songwriters series celebrates the pop composers behind the globe's biggest hits. This month, we talk to Benny Andersson, the founding member of ABBA who co-wrote the Swedish band's timeless hits. The World's Greatest Songwriters is supported by AMRA – the global digital music collection society which strives to maximize value for songwriters and publishers in the digital age.
---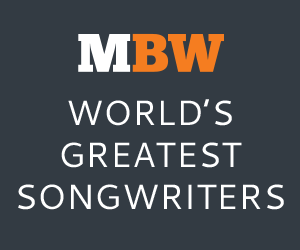 Benny Andersson is confident that ABBA will be back in concert halls, together, some time this year. Sadly, it will most likely be as guests at the opening night of their own show.
That intriguing/baffling prospect will (hopefully) be made possible by the VR/digital 'experience' currently being worked on by Simon Fuller's XIX Entertainment and Universal Music, with Andersson and his fellow band members as creative directors.
It will be the latest project/product to make the Swedish band even more successful than they were when they were together – a remarkable achievement made possible by, amongst other things, 1992's ABBA Gold compilation and Mamma Mia, the eighth longest-running musical on Broadway and the West End, and the most successful British musical film of all time.
The band's afterlife as a widely adored commercial juggernaut didn't always look so assured – or even especially likely.
For a long time after their breakup (which was never actually announced; "we're still on a break", Andersson jokily insists), their legacy was wrongheadedly tarnished with that ludicrous phrase 'guilty pleasure'.
Maybe it was the outfits. Maybe it was the videos. Maybe it was because they weren't British or American. It certainly wasn't the songs – mini masterpieces of pop perfection shot through with subtlety and sadness.
The idea that such a glorious band (and catalogue) ever needed reassessing or rehabilitating is a nonsense, of course, but, there's no denying the shift in cultural appreciation that may well have started with a slight nudge from Erasure's Abba-esque EP in 1992, followed by the battering ram of ABBA Gold that same year – the greatest hits compilation went on to sell over 30 million copies worldwide, all guilt-free.
There was still room for a few misreads, however, such as the one about ABBA starting off as shiny but shallow before, worn down by life, divorce, fame, pressure and much else, becoming more nuanced, more interesting, more Fleetwood Mac.
Andersson's not buying it. ABBA were always pretty melancholy, he asserts. And he has a point. The chorus of first single, Waterloo bounces along deceivingly:
I was defeated you won the war/Promise to love you forever more/Couldn't escape if I wanted to/Knowing my fate is to be with you/Finally facing my Waterloo.
Not exactly the most upbeat start to a relationship, or a career. I mean, if they were your wedding vows…
And SOS? Literally a cry for help! Mind you, no one believed John Lennon when he made an equally stark statement whilst apparently living the dream, either.
MBW meets Andersson not long after the release of last year's Piano album, featuring new versions of songs from all stages of his career.
The idea, he says, was to see if they still worked, when stripped bare, returned to the state in which they entered the world, one man teasing chords and melodies from a piano.
Guess what, they do. The back to basics test is one that has proved the mettle of great songs throughout the years, so it's no surprise it is passed with ease time and time again by truly one of the world's greatest songwriters.
---
Which songwriters influenced and inspired you as a young man?
The first record I bought was Elvis Presley's Jailhouse Rock – and the B-side, Treat Me Nice, which has a nice piano introduction. But I wasn't aware that someone was writing these songs, someone who wasn't Elvis.
I never thought much about the process of song writing until The Beatles. Because all of a sudden, here was a band and they were writing their own music. Before them, you needed a band and you needed a songwriter; they didn't need anyone else.
---
At that stage, did you have musical ambitions?
Not really, I was playing my piano and I got asked to join a band when I was maybe 15, and then another band, and then a band called The Hepstars asked me to join them in about 1964. So I quit school to join them.
---
Were they already successful then?
They weren't; not until I joined [laughs]. We recorded a few covers and they were all top 5 in the [Swedish] charts, it was overnight. It was rock n roll, we played Chuck Berry, we played Eddie Cochran, we played Rolling Stones – we were almost a punk band, really.
---
Were you writing at this stage?
Not at first, no. But, like I say, the Beatles were around, so I saw what could be done and I decided to try. The first song I wrote was called No Response – not good. I didn't know what I was doing, it was sort of this stompy thing, I'm not sure what it was. But I played it to the band, they liked it, we recorded it and we had a minor hit.
The second song I wrote, I was sitting at a piano in a hotel in Norway in the middle of the night and I wrote this song called Sunny Girl, which is not a rock song at all, it's more like a minuet. I don't know why I did that or where that came from, but I connected to what I was doing for the first time. It talked back to me and I could fee in my body that this is good stuff – even though it's me, it's good!
It was very different for us, a very noisy band, this was sweet and slow, but we recorded it and it went to No.1.
I remember thinking, if I can write one good song, I can probably write two. And if I can write two, I can probably write three. There and then I knew what I was going to do in the future, I was going to concentrate on writing songs, songs that I was actually connected to.
---
Did you carry on writing songs for the band?
I did, but they were not so good, not really. We thought they were good at the time, but not really. Once the Hepstars quit, I wasn't really sure what I was going to do, but I had already met Bjorn [Ulvaeus] on the road – 5th June, 1966 [Ulvaeus was touring with his own band, The Hootenany singers].
We were strumming guitars, playing Beatles songs. I knew he was writing, he knew I was writing, and we said, maybe we should do something together some day.
Initially we wrote songs for other Swedish singers and we were fairly successful. And then we wrote 10 or 12 songs together for an album that we recorded, as Benny and Bjorn, called Lycka, which means Happiness – and we thought that wasn't too bad.
By now, he had met Agnetha [Faltskog] and I had met Frieda [Lyngstad], and on one song, called Hello Old Man, we thought maybe it needed some backing vocals. So the girls came in and sang and we straight away thought, 'Oh, this is what it should sound like.'
We ended up touring, the four of us, as a cabaret band, playing while people were eating and drinking – only doing covers. It was so fucking embarrassing. But in the middle of the set, we would sing a 10-minute medley of songs from that record, and that was the only bit we felt good about. That was the bit we liked, never mind about the audience, we knew that we liked those 10 minutes.
So Bjorn and I decided we wanted to write pop songs, ourselves, in English and try and get over the Swedish border – and the girls should sing; we shouldn't.
But we were asking ourselves, How can we make people outside Sweden know we exist? Which is why we entered the Eurovision Song Contest. We wrote a song called Ring Ring, which came third in the Swedish competition. But we didn't give up.
Next year we wrote Waterloo, we won the Swedish competition and we ended up winning in Brighton in 1974.
---
Did you know it was going to win?
No…. Well, actually I had a £20 bet on it, in Brighton, at 20/1. There were some good songs, but I did think ours was better.
I was standing there, and I'm good at mental arithmetic, so I knew exactly the moment where we would win even if we got no more votes, and I told the others, "That's it, we've done it."
---
Did you and Bjorn always write together, physically together, in the same room, right from those early days, or did you bring each other ideas?
We were together most of the time. We would sit together, I'd play piano, he'd play guitar and we would hum along with Swedish nonsense or rubbish English – and all of a sudden, something would pop up.
We always said we both must feel the same. It would happen many times: I would say this is good stuff Bjorn, and he would say, No, I don't think so.
I'd try again the next day: still no. I would work on it and sometimes win him round, but we always had to agree; we had to agree, with every ABBA song, that this was as good as we could get. If someone said no, it could be better, then we just kept working.
---
Where was the line of demarcation between music and lyrics?
I only ever wrote one or two lyrics, I hated it. And I was really bad at it. He was like that [snaps fingers], he could write a brilliant lyric in a minute, he still can.
---
But you set the tone and lead the way musically?
Probably, yes – well, piano is louder than guitar [laughs].
---
Someone once said that you never wrote albums, you just wrote potential singles and collected them on one record…
Well, sort of. What is true is that you start with thin air, and then, somehow, you write a song. And if that song is SOS, then, when you're back to thin air, the next song must be anything but SOS, or anything like SOS.
---
Do you think that the subtlety and the melancholy of your songs in those early days was missed, initially, or perhaps rather snobbishly overlooked?
Maybe, yes.
---
And did that annoy you?
No, not at all. Life was good. You do everything the best you can. We write it as best we can, and then we try and record it as best we can and we try and make it match the vision that we had for it. So, let's say we recorded 100 ABBA songs: I'd say 20 weren't as good as we dreamed of, 60 came out okay, and 20 were actually better than we dreamed of.
And I think those 20, or whatever the number is, were good enough, and came over a period long enough, for us not to be neglected. Because we were there for such a long time – and did good, I think.
---
People also say that ABBA's songs became more reflective over the years because they were influenced by the break up of your relationship with Frida and Bjorn's with Agnetha. Do you think that is overplayed?
I think so, I think the melancholy was there from day one, there is a strain of melancholy through all that work. It is dressed up as pop, but it was never just pop.
---
Which songs are you proudest of in that ABBA catalogue?
I'd say The Winner Takes It All is good. I'd say Knowing Me Knowing You is a great recording.
I think Take A Chance On Me is a good recording. Dancing Queen is okay. Fernando is okay.
---
How crazy was the height of ABBA's fame for you four?
Not too bad. We were living in Stockholm, ordinary lives, with families and dogs. We didn't tour much.
Altogether, over the 10 years, we did maybe 60 or 70 days on the road, because we knew, Bjorn and I knew, that we needed time to write. It takes so long, to sit and wait it out, until it happens.
---
Once the hits were coming thick and fast and you were selling an awful lot of records, did you and Bjorn feel the pressure to deliver the next one, and the next one…
No, we were confident, we didn't let ourselves be pushed by anyone –because what can they do? We'll work and when there are two songs left to write for an album, you can set a release date, we can do that, and maybe that's a little pressure, but that was our decision.
When we did the album Super Trouper, we actually needed just one more song and time was running out, so we stayed in the studio overnight and we wrote the song, Super Trouper, there on the spot. That's never happened before or since!
---
At the height of your fame, of course, punk came along and decided everything that had gone before, including you, was crap.
That's a good attitude! I like that. I wasn't that keen on the punk music, but that's a good attitude and in hindsight there was some fun stuff in there as well.
---
But then, one of the most famous punk tracks of all time, Pretty Vacant, is famously stolen from ABBA.
Is it?!
---
Yeah, Glenn Matlock, who wrote it has confessed that the main riff is lifted straight from SOS.
Ah, good, well he was very welcome!
---
When you broke up, was there a sense of relief at all?
I don't know, we just felt, and had maybe felt for some time, perhaps it's time to try something else.
---
All four of you felt that?
No, me and Bjorn, maybe me more than Bjorn, but he agreed with me. And we both thought, wouldn't it be nice to write for the theatre? Then, of course, Tim Rice showed up out of the blue and said I have these ideas: one about King Saul and one about chess. Chess – there can't be a more boring subject for a musical, let's do that one.
So we said to the girls, Let's take some time off. We think it will take us maybe two years to write this, and then we'll see what happens.
But it took more than two years, it took four years until we actually made it to the West End. And then coming back and saying [claps hands], Right girls, shall we continue? It wasn't on the map any more.
---
That's right, you never actually announced you were splitting up, did you?
Not at all, no. We took a break; we're still on a break.
---
What would you say you are, a performer or a songwriter?
Oh I am not a performer, I'm a songwriter.
---
Do you enjoy the performance aspect at all?
What I enjoy is playing with other musicians, that's the most joyful thing you can do in life. I sit on my own, in my room, trying to write music, and that is great, I enjoy going to work every day – but it's sort of lonely.
So that's why I formed my band [The Benny Andersson orkester: six top five albums in Sweden since 2001, with Bjorn on co-writing duties], to have friends and other musicians to play with.
---
Do you write every day?
Yes, every day, I at least sit down and try. Most of the time it won't happen, but if I'm not there it definitely won't happen. I just wish I could come to terms with what it is.
---
You mean why it doesn't happen?
No, that's easy to understand! But why, all of a sudden [clicks figures]. Why, after three weeks of playing rubbish do I suddenly have eight bars coming out and talking to me, like it was in the hotel in Norway in 1966? If that doesn't happen, nothing will happen – but what is it?
If I knew what it was I would go straight there at Monday morning, but it doesn't work like that. Maybe it's the same for everyone who creates, every painter, every writer, you need to sit there, you need to keep going, you need to wait for 'it' to happen.
It sort of feels like someone all of a sudden feels sorry for you: look at him sitting there at his piano, getting nowhere, let's send him eight bars today.
---
Who are your favourite songwriters from any era?
Well if we extend it to include composers, it is Johan Sebastian Bach at number one – and then comes nothing for a long time. Then people like Richard Rodgers, Irving Berlin, Lennon and McCartney, of course, Brian Wilson, one of my heroes, Ray Davies, Tony Hatch. I won't be able to remember all the names. And I like the work of [fellow Swede] Max Martin, he knows what he's doing.
But, so many songs are now written by committee and I don't understand how that works, because for me a song starts with melody combined with chords. I arrange the song, with bass and drums, after the song is finished, not the other way round. If I start with the drums and the bass and then add some chords, randomly, and then try to write a melody… I don't know how that works, I don't get it.
What that lacks, I think, is a 'sender'. If someone likes my music, that's me, it's me sending it to you. If there are seven people behind it, are they all honest? Do they all mean it?
---
It must be strange for you, having felt you were in a backwater in Sweden 40 years ago, to Sweden now being one of the centres of the pop universe – and home to Spotify. What do you think of the way they treat songwriters, financially and generally?
Well, financially, it's better than nothing; it's better than it being downloaded for free, so the idea's good.
What they could do is, at the moment, when you click on a song, you see it's Katy Perry and you see the title, but there should be another button that you click on to see the songwriters, the musicians, the producers, etc. get some information.
Songwriters should be credited for their work.
---
How tired do you get of being asked the ABBA question?
I don't get tired of it, it's just that the answer's no [laughs].
---
But there is this digital project, isn't there, with Simon Fuller?
Yes, and it will be digital but it will be live. If we were going out again for real, we would do everything to make that a real event, we would not try to save any money in any corner, and that is what is going to happen here – but we're not going to be there. We will be there in digital form, as holograms or in the Augmented Reality world. We won't be there, but you will think we are there.
---
And you and Bjorn are creative directors, choosing set lists, deciding on how everything will look?
Yes, absolutely, we've been working on it for a year already. It will be another year and a half before we can open – April 2019, I think. But only if it's good. If it's not good we won't do it at all and everyone knows this, including Simon Fuller.
---
How often are the four of you in the same room these days?
About this? A couple of times, and before that, yeah, we meet occasionally.
---
And it's all good?
It's all good, it has always been all good.
---
And on that first night, in a concert hall, will all four of you be there, watching an ABBA concert together?
I think so. I can only speak for myself, but I think so.
---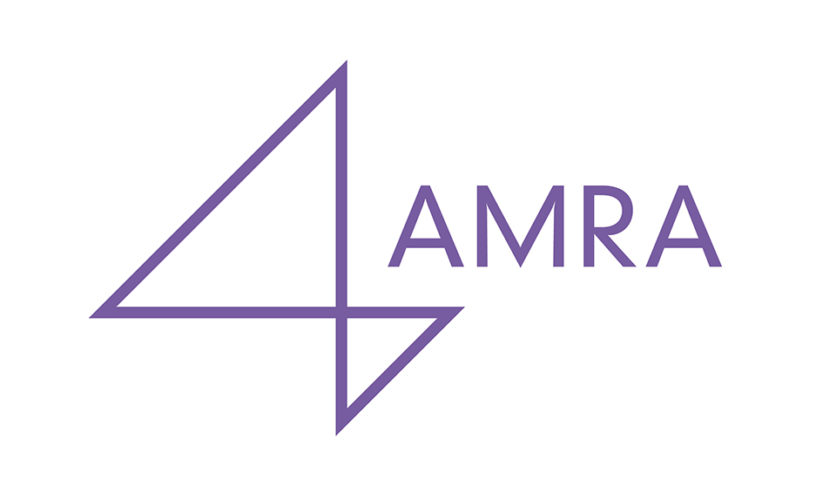 AMRA is the first of its kind — a global digital music collection society, built on technology and trust. AMRA is designed to maximize value for songwriters and publishers in today's digital age, while providing the highest level of transparency and efficiency.Music Business Worldwide