"I realized at a pretty young age that I was not going to feed myself as a vocalist. But making harmony in a room for hours on end, the discipline of rehearsal – to me, that was like an escape, a meditative state."
The Harvard Krokodiloes are billed as 'one of the oldest a capella groups in the United States'. But to Eliah Seton – President of Warner's New York-based distribution/services hub ADA – their significance goes way deeper than that.
Seton started performing in the 12-man group when he was at college 15 years ago, touring the world singing bass baritone for vocal jazz arrangements of American standards. (He also met his husband, Jamie, who was musical director of the Krokodiloes; the pair have now been married for four years.)
In his senior year, Seton was elected as the de facto General Manager of the group – laying the pathway for a career that has led him to top one of the most significant companies in the modern industry.
He explains: "It was essentially running a small business; we did a six-continent world tour for the three months of summer each year and recorded two albums. It was a six-figure budget, full-blown thing.
"I kind of became a producer, label CFO, marketeer, booking agent and whatever else all rolled into one. I didn't know what I was doing, but it taught me that I definitely wanted to run a music company one day."
---
That's a vocation at which he's now doing rather nicely: in 2017, says Seton, ADA grew its global business between 20% and 25%, while the company's international (ex-US and ex-UK) revenues have tripled over the past two calendar years.
ADA clients – including Beggars Group, Domino and Epitaph – sold more than 5m albums in the States in 2017, and attracted over 10.5bn on-demand audio streams.
Seton has also won some landmark accounts since taking the hotseat at ADA in 2015, including worldwide catalogue distribution deals with 12 Tone, Big Picnic, Cherrytree, Platinum Records, Knightvision and – perhaps most notably – BMG, which just scored a No.1 U.K. album with Kylie Minogue and a U.S. No.1 album with Jason Aldean.
BMG CEO Hartwig Masuch, an exec not known for suffering fools gladly, is impressed
"Eliah and ADA have played a big part in the success of BMG's recorded music business," says Masuch. "He is a strong partner and a decent and reliable friend to BMG."
---
After graduating college, Seton worked for two years before returning to Harvard Business School to get his MBA.
He then landed his first role in the music business in 2009, working in corporate development at Warner Music Group.
Here, working under Nat Pastor – who went on to form m-Theory – Seton's team would vet any deals above a certain monetary threshold, crunching the numbers for then-Warner chief Edgar Bronfman Jr so that he could assess their merits.
"It was exactly the sort of job an MBA would get," jokes Seton. "At that time, the world was upside down [post-recession]; there were no jobs anywhere, let alone in music, and the industry was falling off a cliff."
He adds: "My first mentor was Jeff Zients [Entrepreneur and economic advisor to President Obama], and he always had this great line: 'Run toward the fire.'
"I knew that an industry which was tanking, with no investment dollars, would create a dynamic of transition which, in turn, could create future opportunities."
---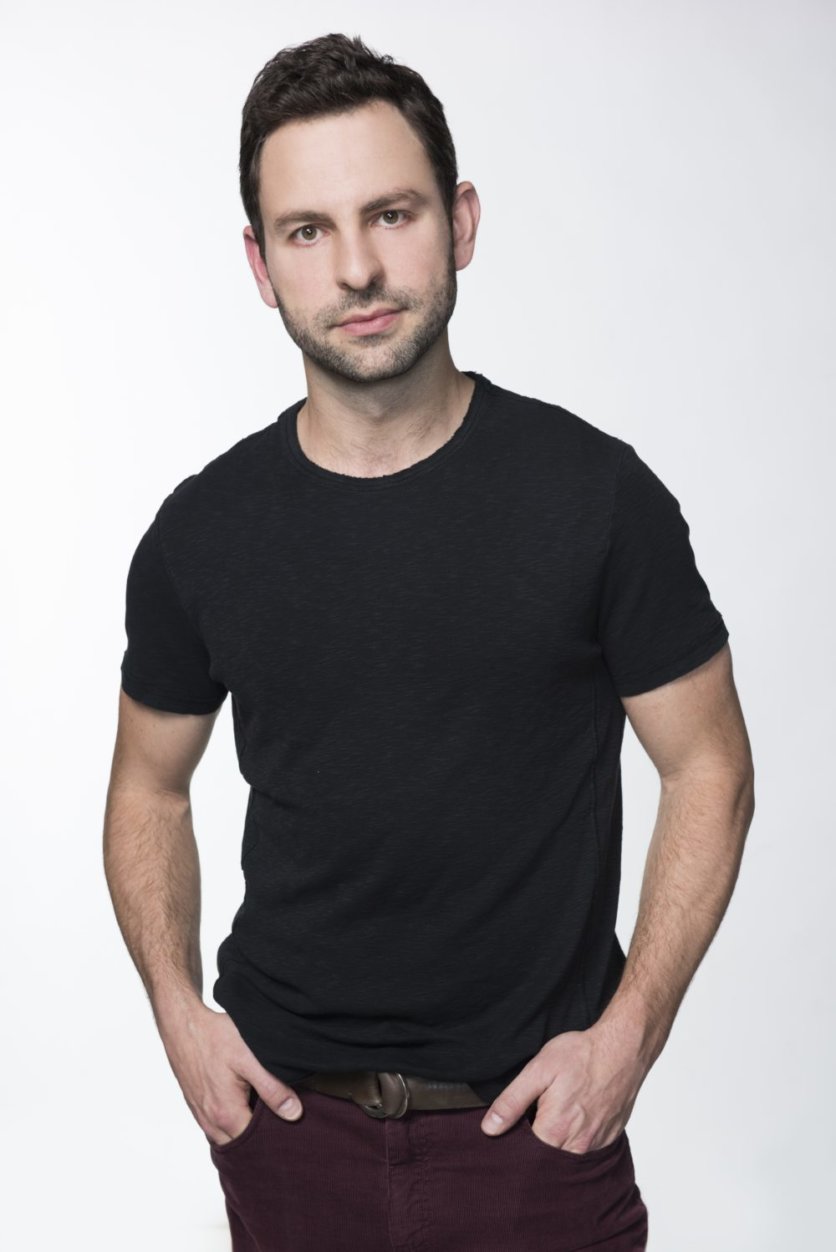 That certainly rung true for Seton, who quickly moved through the ranks of Warner after playing a key internal role in the acquisition of the company by Access Industries in 2011.
Following Len Blavatnik's $3bn takeover, Seton became VP to the CEO at Warner – the then-newly-instated Steve Cooper.
If Seton's previous experience represented an education in corporate finance, he was about to get a diploma in diplomacy.
"Like everyone working at Warner at that time, I Googled Steve Cooper and saw he was a super-successful turnaround specialist – not someone with a background in the music industry," he says.
"I got my business education from Steve Cooper, and I got my music education from people like Lyor Cohen."
"I wondered if there was a job to do bridging the gap between that world and the music world, and that kind of became my role.
"It meant I got my business education from Steve Cooper, and I got my music education from people like Lyor Cohen."
Adds Seton: "Whenever I speak to students who want to work in the music business today, I encourage them to get an MBA. I quickly learned that music is very rich with creative talent – and very rich with lawyers – but there are very few people with a business background.
"When I came to Warner I looked like a numbers guy working corporate, which was frustrating because I saw myself as a creative; I took the job an MBA could get, and knew I'd have to be opportunistic to fulfill what I wanted to do next."
---
In 2013, Seton was promoted again to SVP of International Strategy & Operations, working under Stu Bergen.
During this period, Seton and Bergen were part of the team which did two deals that, in hindsight, look like music industry masterclasses: the £487m acquisition of Parlophone in summer 2013, and the buyout of Gold Typhoon, one of the biggest independent labels in China, in 2014.
In both cases, Seton's educated business smarts served him well; Warner was essentially betting the farm on the future growth of the international music business.
"Len's instinct to do [the Parlophone deal] was exactly right – the results are proving him to be, once again, a genius."
Says Seton: "I remember all the [industry] criticism around the amount we paid for Parlophone, but from our side there was never any doubt.
"As part of the deal we acquired an incredibly iconic catalogue, but what wasn't really talked about was that we also bought 12 operating companies across Europe with a range of incredible local talent and some impressive executives who had relationships in the industry. That's really the gift that keeps on giving.
"Len's instinct to do [the Parlophone deal] was exactly right – the results are proving him to be, once again, a genius."
---

Seton has been ADA boss for just under three years.
In that time, the company has enjoyed accelerated growth via its direct deals with artists and management companies, including Noel Gallagher, Q Prime (Metallica) and Stormzy – who collected two BRIT Awards for his debut LP, Gang Signs & Prayer, in February, and has now signed his #Merky label to Atlantic Records worldwide in a JV agreement.
"When I joined ADA, we recognized that artist and managers would control more of the game over time, and that we were positioned on behalf of Warner Music Group to be a real growth engine in that regard," says Seton.
"We have amazing relationships with traditional labels that we're incredibly proud of, but we knew that if we simply focused on that it would mean we were getting complacent, and that wasn't sufficient."
"We recognized that artist and managers would control more of the game over time."
ADA struck one of the earliest direct-artist deals to have a truly global impact when it partnered with Macklemore & Ryan Lewis to release The Heist album in 2012, which contained hit singles Can't Hold Us, Same Love and Thrift Shop.
Last year, Macklemore once again turned to ADA to release his US No.2 album, Gemini.
In partnership with Q Prime, ADA handled the release of Metallica's Hard Wired… To Self-Destruct in late 2016, which has gone platinum in the States and multi-platinum in various regions around the world.
"Stormzy is a perfect example of what we want to provide in that world," says Seton of the UK's biggest rapper (pictured inset). "He was very independently-minded, not ready to do a more traditional major deal, so he did the deal with ADA in the UK and the results have spoken for themselves.
"The next logical step for him, and for Atlantic, was to work out a major deal. I'd love to replicate that a million times across the ADA business."
---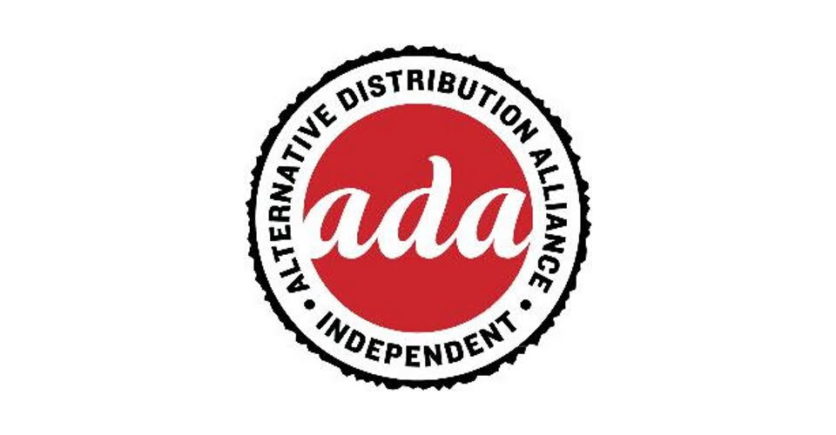 Seton is ultra-aware, however, that traditional independent labels need to be super-served by their distribution partners in 2018 – or they'll just up and leave.
"I got a bit worried when I first started to understand the real dynamics of the ADA business because distribution is in tremendous transition right now," admits Seton of ADA, which is understood to charge a base distribution rate of 15% before layering on other services.
"I knew there would be technology upstarts that would threaten us on price, which meant we were really going to have to give our partners the service they needed to amplify their voice around the world."
This threat, says Seton, has driven ADA to double-down on areas where it can add value over and above those pesky "technology upstarts".
"We needed to become more international, which we've done," says Seton. "I sat with all of our label partners [in 2015] and discovered that people either had eight deals with different people around the world, which becomes a back office nightmare, or they were doing one deal for the globe and never see enough sales outside the US or UK.
"We've got 48 offices around the world, and we're in every market. We saw a great opportunity to create a global solution, and that was a huge element in us getting the BMG deal."
---
Inevitably, just as ADA aims to add a wealth of new label and artist partners worldwide, not all of its roster is a permanent fixture: Paris-based Because Music exited ADA last year, following a long relationship, to sign a deal with Universal's Caroline.
As part of that agreement, Because has been given permission by UMG to distribute its own digital catalogue, leaving the agreement as a physical-only arrangement.
Seton diplomatically points out that ADA only ever enters into partnerships that it deems reciprocally valuable.
"Let me be clear – I love Emmanuel [De Buretel, Because boss], he is one of the very best," says Seton.
"So many of our partners are people who have made us better, and he's certainly one of those. He's highly demanding and wants the best for his artists.
"Are we sad to see his artists go? Of course. But he was asking for a deal which, for us as a service provider, wouldn't have represented the right balance between working really hard for our partners and getting our dues."
The fact that Because owns its digital distribution may mean that it is in line for a payment from Merlin when/if the indie rights agency sells its shares in Spotify – and that's certainly a timely topic for ADA right now.
On Monday (May 9), WMG CEO Steve Cooper confirmed that the major would pay a portion of its Spotify proceeds to distributed label partners, with the qualifier "if [such a payout is] included in their agreements with us."
---
Seton's team layers on services to complement ADA's distribution network, including radio promotion, press promotion, radio publicity, sync, analytics and playlisting and "anything that might be value-added to our partners".
That last point, he says, mainly revolved around technology, and ensuring that ADA is investing to remain on the bleeding edge.
To help achieve this progression, ADA is now treated internally at Warner as something of an incubation centre for new technologies, both in the service it provides digital services and in the tools it offers its clients.
"Warner wants to be an amazing home for labels and artists at every stage of their development."
MBW has recently heard rumors of Warner and ADA using technology to expand into a DIY solution for unsigned artists. Is that true?
"Warner wants to be an amazing home for labels and artists at every stage of their development," comments Seton.
"Everyone, including Max [Lousada], Stu and Steve have been very supportive of us exploring what's possible to keep us moving into the future."
---
Seton's purview at Warner extends beyond ADA into other, adjacent areas of business artist development – including the recently-launched US label duo of Arts Music and Asylum.
Arts Music, run by Kevin Gore, works across genres on which Warner's frontline pop labels aren't focused, including classical, Broadway, jazz and kids music.
"Voice recognition will help streaming truly scale and bring more attention to genres which have perhaps been a little under-represented to date," says Seton.
Asylum, under Kenny Weagly, strikes singles-only deals with artists to test their mettle on streaming services.
"The US is ready for a trans pop artist, and it's going to be Shea Diamond."
The first, Ugly Gods' Water, was a platinum hit in the US, and a hip-hop-leaning roster is now branching out towards new horizons.
"One of the things I'm most excited about on Asylum is Shea Diamond, a new artist we recently signed who is a trans woman that was incarcerated for ten years," says Seton.
"She's written her album with Justin Tranter and her music is magnificent. The US is ready for a trans pop artist, and it's going to be Shea Diamond. She's going to be a household name."
---
As for ADA itself, 2018 is a big year – the 25th anniversary of the company.
ADA originally launched 1993; its founding President Andy Allen is quoted as saying the firm was designed to "create a system with the same kind of visibility and safety and security of a [national] major, but scaled for independents."
Judging by ADA's growth over the past couple of years, Seton is crushing that mission statement – but no-one said that keeping it up will be easy.
To distinguish itself – both against the 'upstarts' and heavy-duty competition like UMG's Caroline and Sony's The Orchard – ADA must consistently balance a thirst for game-changing new technology with the certainty that its long-term partners are getting premium global treatment.
Says Seton: "We're under no illusions: we know that our labels can go across the street [and sign with a rival] every two or three years. So we need to be really good at what we do.
"Our artist and label partners need to feel, f*ck, these guys are killing it for us every day."Music Business Worldwide