MBW's Inspiring Women series profiles female executives who have risen through the ranks of the business, highlighting their career journey – from their professional breakthrough to the senior responsibilities they now fulfil. Inspiring Women is supported by Ingrooves.
---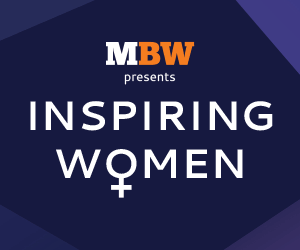 Ebonie Smith is clearly extremely focused.
This can be seen in her typical day as Atlantic Records' in-house engineer and producer. It starts mid-morning, when she says her prayers of gratitude in the New York studio, before catching up with emails and then being ready to record, write with artists and songwriters, assist, mix or help to create promo content by early afternoon.
She leaves when she leaves. "Sometimes that's the same day, sometimes it's the next day," she tells MBW.
Smith's focus can be seen in her approach to working with talent too; before artists have a chance to put drop their bags down, Smith is there, recording, never risking to miss any moments of inspiration.
And it expands beyond the studio — her ambition is simply a commitment to "be the best version" of herself.
"Every day I'm trying to work towards that. It's not just something limited to music and my career, it has to do with my body and my health, how I'm treating people, am I being fair, am I being honest, am I being a good steward of my resources, whatever they may be," she explains.
"I'm always attempting to be a better me today than I was yesterday and I feel like everything else flows from that. I reach all the other goals just focusing on that one."
---
Smith's fascination with music started from an early age, first by playing piano and singing when she was surrounded by gospel and soul music in Memphis and at her Baptist church.
During high school, she expanded her musical horizons as a fan of bands coming out of the '90s rock scene, like No Doubt, Red Hot Chili Peppers and Incubus.
Performing music took a back seat while Smith spent her youth competing as an athlete, before a discovery at a local shop gave her an idea that shaped what she decided to pursue at college.
"In my hometown there was a music tech shop, it was a major distributor called Strings and Things. I was probably around 15 or 16, went into the shop, and the first thing I did was go to the piano section.
"I was fascinated by the fact that he could sequence music using one device, which was a device that I knew very well. I don't know that I called it a music producer, but it was the thing that I decided I wanted to do."
"One of the salesmen came over and gave me a demo on what I believe was a Roland or Yamaha keyboard sequencer. The thing that inspired me in that moment was the fact that he recreated one of the pop songs on the radio just using the sound from the keyboard.
"I was fascinated by the fact that he could sequence music using one device, which was a device that I knew very well. I don't know that I called it a music producer, but it was the thing that I decided I wanted to do."
---
Smith eventually saved up the money she needed to buy a keyboard sequencer of her own through babysitting jobs. She started to learn the technical skills she needed as an undergrad student studying Africana studies at Barnard College of Columbia University in New York.
There, she worked as an audio-visual technician on campus, practicing in her dorm room studio set-up, and finding educational resources on YouTube, blogs, and support communities for producers.
After completing her Masters in music technology at New York University, she joined Atlantic Records where she's now been working for nearly seven years.
During that time, Smith has worked with a host of high profile artists in the studio, including Janelle Monáe, Cardi B, Jason Mraz, Roberta Flack, and Alicia Keys, who she assisted at a She is the Music writing camp.
As she tells us below, acting as assistant engineer on the Grammy award-winning Hamilton cast album, which hit No.1 on the Billboard rap chart, has been one of her proudest projects to date.
Alongside her studio work, Smith founded Gender Amplified as a non-profit organization that aims to celebrate women music producers, raise their visibility and develop a pipeline for girls and young women to get involved behind the scenes in recording studios.
Here, we discuss how Smith approaches production, lessons learned across her career to date, and why she'd like to do away with the term 'urban'…
---
What are your favourite sessions or projects that you've worked on?
The Hamilton cast album is really dear to me because it was my first professional credit — I was an assistant engineer on the record, which means that I supported the head engineering staff. What I took away from the sessions is how hard everybody worked, how positive everybody stayed throughout the process, how forward thinking everybody was about the music, and the impact that it would have on the lives of people and on Broadway. 
"working on the hamilton cast album really set the bar for how I think about studio culture."
It was wonderful to learn in that environment and to see how it is supposed to be done when it comes to making quality music that will go on to shape a generation and change how we think about art. It really set the bar for how I think about studio culture.
Sessions should start on time, for example, and I like having a goal and a set of parameters for what we're wanting to achieve — preparedness is very important. In a sense it's saying, have these records or songs earned the right to be recorded? The Hamilton songs were already so great when they came in the studio. Then having a good community of people who mean well and have high expectations for themselves is something that 100% set the tone for the type of creatives I want in the studio around me, and the type of music I want to make.
---
What are the biggest lessons you've learned across your career?
There is no substitute for being prepared, and it's important to bring all of you to the table. For me specifically, that means to bring all that I am: my race, my gender, my upbringing and class, my ethnicity, All of those things matter and I don't downplay any one aspect when I'm making music.
"There is no substitute for being prepared, and it's important to bring all of you to the table."
Another thing [in the studio] is to always be capturing. The worst mistake to make is to miss a magical moment. As a recording engineer, I am a recordist, one who is documenting special moments in time. Always being ready to capture means that when an artist comes in the studio, before they can lay down their bags, I'm recording. Sometimes those are lessons you learn the hard way by not being ready and not having a tape running.
---
Is there anyone you've inspired by or learned a lot from?
I bring this example up because I am studying her right now — I'm a big fan of Stevie Nicks. I feel like I've learned a lot by studying her writing, Fleetwood Mac and how they put songs together, and learning about the complexity of production, especially when working with bands, and how you bring the best out of each member of a band. Stevie Nicks found such an incredible place in that band of characters as a poet and a writer and a commander of melody.
"I had three moms growing up — there was my great grandmother, my grandmother and my mother, and I lived with all of them."
I've learned quite a bit from my mother, who is an incredible inspiration for me. She was a teenage mother and wasn't always sure what she wanted to do with her life, but always gave me the tools that I needed to be successful and to be happy and to have a good life.
What's great is I had three moms growing up — there was my great grandmother, my grandmother and my mother, and I lived with all of them. They had very different parenting styles but they all parented with love and with the focus on me developing into a great person. They all helped to shape my career.
---
What are some of the things they instilled in you that have shaped your approach to work and life today?
Work ethic, hard work. They never said it, it was just how they lived. I don't know a time when my mother didn't have a job, my grandmother had two jobs all my life until she could no longer work, and she was a care-giver for my great grandmother who also worked and worked.
I haven't really known a time when the women in my life haven't had two, sometimes three, jobs. You have to put food on the table, you have to provide — that is something I took from them, so I work very hard. Secondly, they instilled my faith. I'm Christian, and that is something that is very important to me in how I live but also in how I work.
---
In your working life, are there any key pieces of advice that someone has either given you or that you've found that have really stuck with you?
Love yourself no matter what. If you never get the Grammy, it shouldn't affect how you feel about yourself. Everything stems from how you feel about yourself. There are some people who are at the top of their game simply because they believed in themselves enough to go out there and get it.
"If you never get the Grammy, it shouldn't affect how you feel about yourself."
So, are you affirming who you are as a person, to the point where no matter what happens with the music or the industry or the career, you feel good about yourself?
That is the energy that's going to allow you to show up for your life every day. Not chasing after what other people have or chasing after some concept that you built up of the person you'd like to be – but being 100% satisfied with who you are and allowing that to inform how you move professionally.
---
What does production mean to you?
I like to think of production as bringing the theatrics. If you went to your favourite Broadway play and you get to the theatre and it's just two people sitting on stage on folding chairs and reading the script, you'd feel cheated. It doesn't meant the script is any less amazing, but you expect theatrics, you expect costumes and lighting and incredible moments. That's what you pay your ticket to go and see.
"I like to think of production as bringing the theatrics. A great song is like a great script — somebody has to curate the vision."
A great song is like a great script, somebody has to curate the vision. That's where a director comes in and a music producer is a director of sonic arts. With music it's a much more difficult process because you have to create that theatrical magical experience without any other elements other than the sound and the ears. We don't have the benefit of being able to use lighting and sets and costumes, we don't have any other sense to work with, so how are we making the music feel larger than life just using the sound medium?
So as a producer, I'm the director coming in and saying, We need a string quartet here to really bring this vision home, to make this song bigger than life. We need to bring in a horn section, we need to rearrange the bridge, to add more chorus, and reimagine the composition. I like to make my records as cinematic as possible, and that doesn't mean that I'm trying to be over the top, sometimes it means I'm trying to be very simple. It all depends on the song and what it calls for.
---
In a previous interview, you talked about having a meticulous approach to studying No.1 records. Have you worked out a formula and have you applied that to making music?
In terms of formula, first of all, I'm thinking let's identity the best song we have and focus on that. Number two would be how to bridge the gap between what is naturally coming out of this artist and what the market place is gravitating towards. That doesn't mean you're trying to copy what's already out there, but you are trying to meet your audience where they are. So sonically you pick the elements that are going to do that as best as possible.
In a way, a producer is like a conduit. We are the through-line that allows an incredible artist sonically to get to the people. Studying trends is very important, not because we want to follow them, but we would be remiss to ignore them. But I don't have a sonic formula. You have some producers who make the same song over and over again and that is not my ambition. 
---
What would you change about the music industry and why? 
What would I change, without being very controversial…
---
… Please be controversial!
I knew you were going to say that. Okay, I'm going to go there: We need to get rid of the word 'urban'.
"it is a term that trivializes the complexity of black music."
It does not serve or even adequately describe the depth and the breadth of black music, diaspora music, and music made by communities of people who are of black and African ethnicity all across the world.
I think it is a term that trivializes the complexity of that music and we need to re-envision how we describe black music. 
---
Would you prefer people to be more specific?
Genres have names that are specific to what the music sounds like: hip hop, RnB, afrobeat, blues, rock, pop, Coupé–Décalé, dancehall, reggae. We already have terms to describe music made by people of African heritage, who are black ethnicity or of the black race.
---
Can you tell me about your motivation for starting Gender Amplified?
I'm focused on Gender Amplified reimagining studio culture and ways that create safe learning environments for girls, and young girls in particular who have tremendous amounts to offer to the advancement of production in general. They have ideas, they have sensibilities and sensitivities that I think could be exposed and developed in environments that are safe and free of harm.
One of my major goals for Gender Amplified is to develop an institute. It will offer an educational programme in a studio space facility that focuses on the recording arts and audio engineering, in addition to gender based instruction and women's studies. I'm in talks with Barnard about how to actualise that.
---
What advice would you give for a young producer starting their career today?
I would say that craft is critical. So know and understand music, live and breath music, and study the industry. It matters that you really spend the time studying and reading is so critical. I have gained so much from reading about my industry, and reading about my first love, which is music.
I love to read contextual information about the records I love, but I also love to read the actual sheet music. And it doesn't always have to be music stuff — fiction is great because it expands the mind. George Clinton is one of my favourite producers, and a lot of his ideas for the music that he made came from reading comic books.
You can go anywhere you want to go by reading. You might be stuck at home but if you read you can go somewhere else. It's the best form of escapism.
Photo credit: Jeremy Dehitta
---
MBW's ongoing Inspiring Women series is supported by Ingrooves,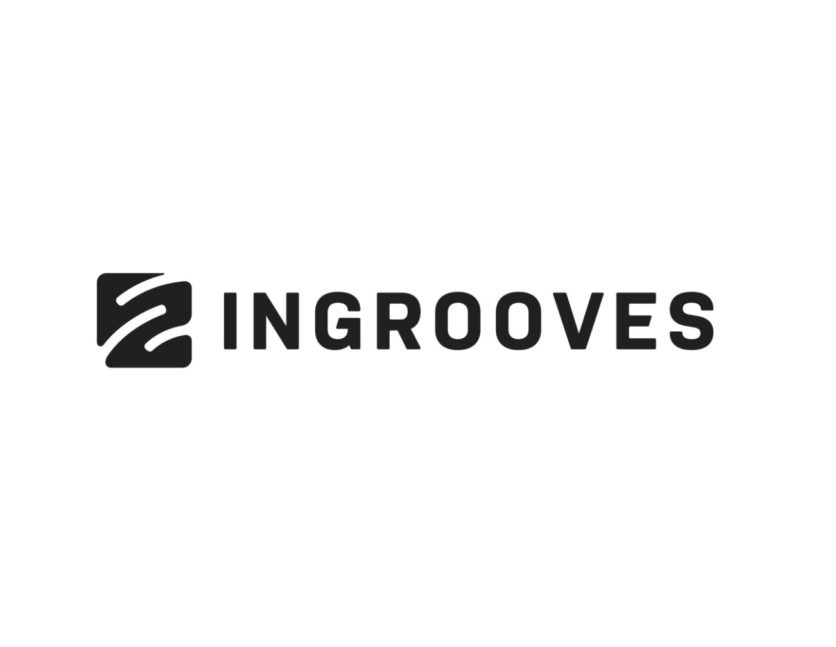 which powers creativity by providing distribution, marketing and rights management tools and services to content creators and owners. Ingrooves is a leader in the independent music distribution and marketing industry, provides independent labels, established artists and other content owners with the most transparent and scalable distribution tools including analytics, rights management services, and thoughtful marketing solutions to maximize sales in today's dynamic global marketplace.Music Business Worldwide