Last week, it was confirmed that British artist Dua Lipa had parted ways with longtime manager Ben Mawson and management firm, Tap Management.
The Grammy-winning artist's career has skyrocketed in recent years, particularly following the release of her mega-hit 2020 album Future Nostalgia.
Over the weekend, reports emerged that the star's split with TaP was rooted in a dispute about income.
Quoting music industry sources, the Daily Mail reported that Lipa's departure was "linked to the size of the cut she receives from recording and commercial deals negotiated on her behalf" by Tap.
Additionally, the Daily Mail reported that Dua's father, Dukagjin Lipa, will now be taking over management duties for the global star.
It's possible that Dua Lipa's relationship with Tap hasn't been completely severed, however.
For her songwriting, the star is signed to Tap's publishing division which is administered by Universal Music Publishing.
Lipa's split with the management side of the Tap business follows a number of increasingly successful years for the artist.
Dua Lipa originally signed with the London-based firm in 2013 when she was reportedly working at a cocktail bar.
The Sun reported in December 2021 that she generated annual earnings of GBP £22.7 million from royalties and brand deals in 2020.
---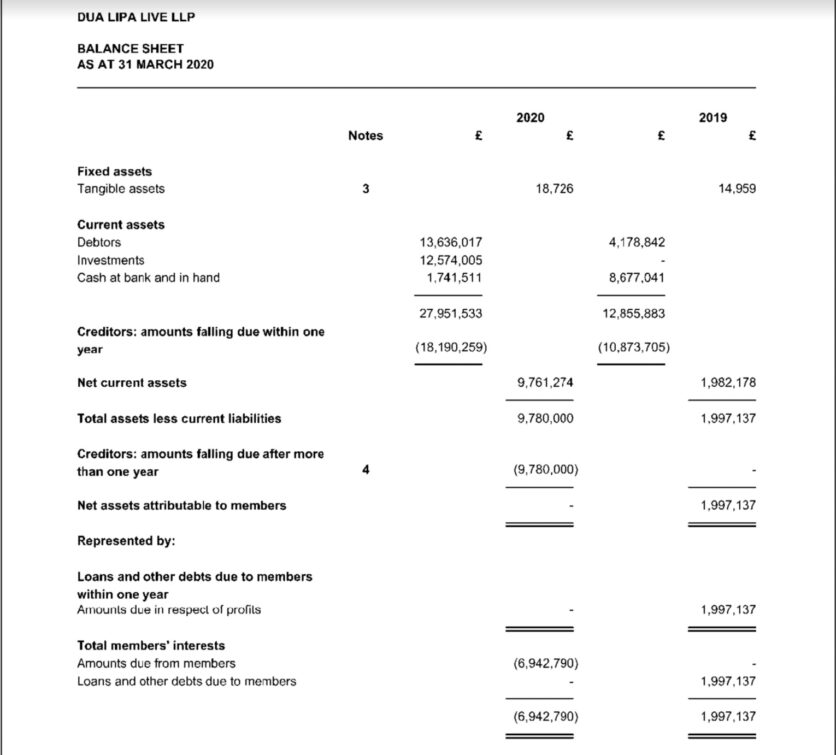 ---
In addition, according to accounts filled in the UK on Companies House, Lipa had £27.95 million of assets in her touring company Dua Lipa Live LLP, at the close of March 2020 (see above).
Dua Lipa is currently touring her Future Nostalgia show in North America.
In its weekend report, a Daily Mail source is cited as saying: "Tap have taken her from an unknown teenager to the most successful female artist in the world."
The source added: "When you look at it like that, you can't help but think something quite bad has happened."Music Business Worldwide