MBW's World's Greatest Managers series profiles the best artist managers in the global business. This time, we speak in-depth to Dre London, the founder of London Entertainment and manager of streaming phenomenon, Post Malone. The World's Greatest Managers is supported by Centtrip, the FX and banking solutions provider – which helps artists, managers and music businesses obtain an optimum currency exchange deal.
---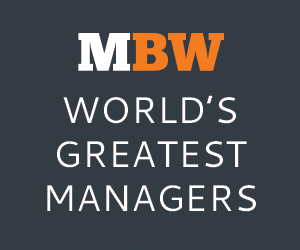 The world's biggest recording artist in the first half of 2018 was Post Malone.
We know this because the Texan singer/rapper – real name Austin Post – was Universal Music Group's biggest act in the six month period; and Universal, in turn, was the globe's biggest recorded music company.
Malone's second album, beerbongs & bentleys, became a phenomenon after being released in April, smashing worldwide (and US) Spotify records for day-one and week-one streams.
Since then, history has continued to be re-written: Malone's debut album, Stoney, recently surpassed its 77th week in the Top 10 of Billboard's Top R&B/Hip-Hop Albums chart, beating Michael Jackson's Thriller for the longest all-time run.
As you'd expect, this level of fame wasn't always writ large in Malone's future.
Four years ago, he was sharing a house in Encino, L.A crammed with professional video game streamers and other wannabe entertainers.
And it was here that Dre London walked into his life.
London's own journey to this point had been a bumpy ride: the south London-born exec landed in New York on a plane from Heathrow in 2008 with dreams of making it big – but he had to wait his turn.
The entrepreneur started making his name by representing the likes of French Montana and British rapper Cerose in NYC, but nothing quite clicked like he envisaged.
London eventually wound up in L.A, where he met Post Malone at a "mansion" – where the rent was largely being covered by a semi-professional YouTube commentator of build-'em-up video game Minecraft.
London knew that he'd bumped into stardom, and he wasn't going to let go. The Brit professionally pursed Malone and, within a few months, the feeling became mutual.
"I think he saw that I had the hustle, as well as the passion and belief in him – what it would take to make it," says London. "Because that's really what it takes to get to the top of the game today – it takes a magnetic, non-stop energy."
---
Today, Post Malone is busy entering the stratosphere: having kicked off a 28-date city tour in April, the rapper is currently making his way round Europe, including two dates at the UK's Reading/Leeds Festival at the end of August.
What's more, Malone is launching his own Posty Fest in Dallas this October, headlined by none other than another man of the moment, Travis Scott.
As for Dre London, he's sitting side-saddle with his superstar client, while dedicating any spare energy to up-and-coming acts like the hotly-tipped Tyla Yaweh, who has attracted widespread buzz across the major labels.
MBW recently caught up with London to ask him all about the risks he's taken in his career, the rise of Post, how he deals with managing a global megastar – and striking the right balance between operating independently and hooking up with industry partners…
---
Let's go back to the start. What was your upbringing like?
I was born in south London, King's College Hospital. I grew up in Brixton Hill at first, then Angell town [in Brixton, London].
When I got to early teens, we moved to [nearby] Catford and I went to a school close to Bromley called Kelsey Park. I didn't get to finish school – I got kicked out right by the time of my exams.
"Getting kicked out of school made me become a man."
I remember Mr. Vickers, the one who kicked me out of school. They called me a big instigator, but they didn't even have anything crazy on me.
I thought the world was caving in after not getting those GCSE results, that life was over. But getting kicked out of school made me become a man. I had to grow up very, very fast.
Growing up in south London definitely made me tough, and I learned a few lessons; It prepared me for where I am today.
It made me … what's that song by Ben E King? Street Tough. It made me street tough.
---
How would you describe your character back then?
There was definitely a rebellious side but there was a curious side too. And I was very much into football.
When I was young I used to play for South London [teams]. I was playing [for] Crystal Palace at a young age, but I had to stop playing around 13.
I had a light injury and I was supposed to do physio but I didn't finish it – I started smoking spliffs instead.
After that, this love for music came through. I used to DJ at family functions and things to get money on the weekends, and I used to collect records; Eric B and Rakim was the first record I ever bought.
---
You boarded a plane from London to New York in 2008, with dreams of making it in the States.
Yeah, I had a UK rap artist called Cerose, and I believed that I could take him to America and make him big.
I took him to New York and… I learned a few things. The artist that I came with [started] going back and forth to the UK. I decided that I was going to stay, and battle for this American dream – to see if it was real.
I remember hitting rock bottom in New Jersey not long after that, actually; I stayed on this girl's couch for two weeks because I had nowhere else to go.
"It was both the lowest and best point of my career, because my back was completely against the wall."
People back home were saying like, "Dre, shit's hitting the fan. If you're running out of money, you can go home. You were doing good in the UK, bro."
It was both the lowest and best point of my career, because my back was completely against the wall.
When I left England, I sold my house and vowed I wasn't going to turn back. I was in America for about four years with no green card and no social security number, living off what I had left.
---
What did you learn then that would benefit you now?
I learned, Dre, don't give up. You listen to all the different voices in your head and all the different people that have opinions. But I learned that you have to stay focused on your goals, and remember what you came for.
It's hard sometimes because there are so many speed bumps, and [success] is so far away that you feel like you won't make it.
But I was creating relationships; I had built up a network of people in the music industry in New York. And I'd already worked on stuff with French Montana, with Jadakiss, and certain [other] hip-hop artists that were booming at the time.
I was able to executive produce records that turned out on Hot 97 [radio]. That gave me the foundations to do what I'm doing today.
---
What lessons did you learn from working with French Montana?
That happened in the early days when I wanted to get him on a feature for [Cerose], and from there we built a friendship.
What I learned from him was: this game is a hustle. It's an absolute hustle. And no matter what, you've got to stay consistent.
Consistency, above all, is why he is where he is.
---
The gap in the story is you arriving in LA and then meeting Post in 2014…
I took a trip to L.A for the Grammys. I was already telling my guys in New York that I was gonna stay out in LA.
A month prior to [Dre's arrival], Post had just moved there. His friend was a gamer on YouTube who played Minecraft. I'd never heard of anyone being able to commentate on video games, and earn money off of that, but he was doing it.
So I went to this mansion in Encino – I was introduced by a guy from England to come to this house. I met Post and I just knew he had a crazy talent.
Within four to six months of me going back and forth, staying in the house while I was out at L.A, it just happened – he knew I wanted to manage him, and he said, "I want you to manage me."
I think he saw that I had the hustle, as well as the passion and belief in him – what it would take to make it. Because that's really what it takes to get to the top of the game today; it takes a magnetic, non-stop energy.
As soon as you have the passion and the hunger, the drive, things happen.
---
Who lived in this mansion?
There were a few producers, but mainly it was the gamers who were paying this crazy rent. I knew it was only a matter of time before it would all come tumbling down.
When the gamers started leaving, the rent started falling mostly on Post's best friend. So pretty soon it was like, "Okay, everyone's going to move out. The lease is gonna be up."
It was, not exactly a lonesome time, but a time where me and Post had to strap up our boots, strap up our laces and get going.
Then he started living in a house in the Pacific Palisades – a house with a studio. He didn't leave that place.
---
That was where the music career really started?
The creation started in the house in Encino, so by the time he got [to Pacific Palisades], he already had his sound.
He was vulnerable at this time, and a lot of artists will understand that; he was basically living and working in the studio for a couple of months.
And I remember, in November 2014, he made a song called White Iverson. When I heard it, I was in my car driving to Fairfax. I remember hitting the steering wheel saying, "Wow." He was like, "What?"
He produced most of the record. He had people doing little engineering tweaks and stuff, but he produced most of the beats and everything. It felt like we were on to something.
He just kept recording, and kept recording, and kept recording, making songs. He made songs during that era that ended up on the first album [Stoney] a year-and-a-half later.
---
I saw that video of him recently singing and playing don't Think Twice… by Bob Dylan. Clearly, There's a side to Post Malone that lots of people don't know.
Bro, that's so true!
When I met him in 2014, he was already rapping. I have old recordings of him and he could really rap. But at night he would drink big glasses of 40's Olde English [malt liquor] and make his own beats or pick up the guitar. You would see him play everything from Sublime to Bob Dylan, all these songs. He'd just turned 19 years old but his soul was so old.
I started wondering how could we mix the two; how could you take this guy who has this whole Bob Dylan thing, Pink Floyd thing, and mix up all of that with the hip-hop thing and get it right?
And in the last few months of 2014, in the studio, it all came together.
---
When did White Iverson start kicking off? I think it was on SoundCloud?
We put it on SoundCloud – it was early February, 2015. He tweeted it and it got a few [retweets], from people like Mac Miller – who said, 'Wow, this song is fire', and another artist called Key!, then Wiz Khalifa.
Then Complex named it like, song of the year.
You have to remember there was no Apple Music at this time – it was still all about iTunes. And Spotify was really still a European thing.
"this SoundCloud thing was a pivotal moment for the music industry which we didn't even realize at the time."
So SoundCloud was a discovery zone for millions of kids; and those kids today are now streaming records [on various platforms] all across America.
So this [SoundCloud] thing was a pivotal moment for the music industry which we didn't even realize at the time. We were doing what felt right; and, for me, that meant promoting the fuck out of that SoundCloud link like there was no tomorrow.
---
If you were chasing the money at the time you might have tried to force people onto iTunes – killing the SoundCloud link – like some other people did at the time.
Exactly. It wasn't until days later when it was having 20 or 30 thousand plays a day that [Post] was like, "We need to put this on TuneCore and we need to put this out [on download sites]."
It just kept snowballing. We went to South by Southwest in March of 2015. I only booked four or five shows and by the time I got there I was hustling. He ended up doing 14 shows in four days.
---
What was the plan after White Iverson?
We came with another record called Too Young, and people were like, Whoa!
In the record he talks about life, saying, "I don't want to die too young." It resonated.
People were calling me and telling me [it was affecting them] – Hustlers from uptown New York, Spanish people, people from the black areas through to the suburban areas.
"Without even knowing it, we'd started growing a cult following."
That helped put the stamp on, Okay, this kid is not just a one hit wonder. Without even knowing it, we'd started growing a cult following.
It was definitely hard work to keep the snowball going from 2015 onwards. People think that it happened overnight; it didn't.
---
Was it difficult, once you built all of that independently, to sign with a label? How did Republic convince you that was the right step to take?
I think by September [2015] we had a lot of label interest and [White Iverson] started playing on the radio because we had done so well.
I remember I picked Post up from the airport one time and he asked me, "What did you do?!"
He thought I like, paid someone under the table or something, some form of a hustle to try and get White Iverson on the radio.
"When I got to America, I had this little black book full of all the [music biz] people I wanted to meet. And now 75% of the people in that book were calling me about Post."
But it wasn't that: [the song] had killed the internet, it started hitting the clubs, so the radio had no choice but to play it. And when that started happening, labels were going crazy and a bidding war broke out.
This is the biggest thing for me: I remember when I got to America [in 2008], I had this little black book full of all the [music biz] people I wanted to meet. And now 75% of the people in that book were calling me about Post.
It was exciting, but I knew Post was precious gold. We didn't want to just give it away.
---
Who was in the 75%?
Everyone, bro! I had Atlantic's Craig Kallman, these people who I always wanted to meet when I had their names written on a piece of paper.
There was Steve Barnett at Capitol – Capitol were the first [to approach Post], actually. Then there was Roc Nation too; literally everybody was calling.
---
What was it about Republic that tipped you in their direction – and also tipped you in the direction to not stay independent?
They had all the right partnerships, and to be honest they broke the barrier. Post said, "If I'm gonna sign, I want a million dollars." And I'm like, okay.
It wasn't just the money, though, it was that Republic had the pizazz and they had the right promo team. We thought, Okay, they want to take this record and take it to the next level.
"Post said, 'If I'm gonna sign [to a label], I want a million dollars.' And I'm like, okay."
They had an A&R, Tyler Arnold, who was jumping over fences to stay around – coming to after parties, shows in Toronto… he just stayed on it.
We liked the vibe of him, we knew he was the right person, and we decided to go with them.
---
Are you pleased with that decision now? As far as you've come … Do you ever get the pang of like, Could we have done it ourselves?
Yeah, I remember telling Post before all of this that we could do it ourselves, that it might take a little bit longer, but it was going to happen.
I'm not saying I have any regrets because everything happened the way it happened. And I still believe when you have a [major label] machine partnering with you, it can take things to another level, because they have all of the offices worldwide.
And then when you have that spark, when you do have that Rockstar moment, it can catch fire.
---
At what point did Universal Publishing and Jody Gerson come into the picture?
After White Iverson started doing really well, lots of publishers started wanting to get involved. Some wanted to be involved before, but I believed in waiting.
I have to give it to her; Jody Gerson was there in the beginning. I promised her then that I would not turn my back on her when the whole bidding war started. And she stuck to her word, did everything she promised.
"I have to give it to her; Jody Gerson was there in the beginning."
She agreed to wait until Post was armored up, had his lawyer and all the stuff together, before moving forward.
She's like our aunt in this game; auntie Jody!
---
With all these deals now, do you feel that you're getting a fair cut of all the streaming money?
What a question! Yeah, I do. Obviously renegotiating and stuff [has helped].The game has definitely changed now, turning more towards the artist having their own ownership.
Even if they're on a label, that label has to partner on the ownership because streaming has gotten so powerful.
We definitely look different now from our [record] deal three years ago, with [Post] becoming one of the highest streaming artists in the world.
---
And, don't forget, Universal's biggest money-making artist of the first six months of 2018…
Yep! [Republic's] Monte Lipman said to me the other day, "Dre, you remember 2015, you told me this kid's gonna be the biggest thing in the world? How do you feel now?" Smiling from ear to ear bro!
But I do tell everybody, "Don't think that, as a manager, you're gonna sign an artist to a label and just expect everyone is going to work round the clock for you. You, as the manager, have got to move the mountains."
Be nice, say yes, please, thank you, kiss babies, shake hands and make good relationships. It all starts with you.
Without all that stuff, you will never, ever make it. Because a label can only do so much. If the manager really believes it, it can happen – otherwise, it's a false start.
---
I'm taking it there will come a day when Post will get copyrights back. Just from what you were saying before. Is that a nice motivation?
Another big question! Yo, you slid that question in there so smooth [laughs]!
Yeah, I'm sure there is a time when he will. Moving forward, we're looking to start his own label and stuff.
I mean, Jay-Z got his copyrights back. If you want to get them back, you can figure out a way to get them back. But artists today are definitely holding on to their intellectual property more.
---
Have you noticed that, since you got that plane in New York in 2008, the power in this industry has moved back towards the artist?
Oh, hell yeah. Majorly.
With the new artists that I've signed, I haven't signed them onto any label yet and they've started streaming well – making good money. The artist has the power of going and signing a deal, or not doing any kind of deal like that. There's no hurry.
"Everything is about timing; timing and energy."
I think more about my artists' intellectual property today than ever before. It's worth so much more, because of these streaming services.
I know where I want to go with this company [London Entertainment]. I have a couple of other artists I'm developing, and we're getting ready to gear up and launch on our label.
But everything's gotta be right. Everything is about timing; timing and energy.
---
Can you give us a little bit of information about your label? What's happening with that – what's it called?
I don't want to give away too much because I want it to have the right launch. But I can tell you that artists are working on things every day here.
Post already has an artist that he wants to launch, and go with first.
It's very exciting times for us. We're having fun with it. It's not about pressure.
---
If you could go back and greet yourself when you stepped off that plane in New York in 2008, what would you say?
That's a good question. One of my number one slogans: "Victory loves preparation."
---
Who do you look up to in the music business, and who gives you the best advice?
I look up to Jay-Z massively – I saw him take his whole life from one thing to a number of other places. I've watched his whole career come up from being a rapper in Brooklyn, and a hustler at the same time; outside the boardroom and then into the boardroom.
I also respect Diddy, who worked his way up from intern at Uptown Records, hustling his way to where he is today.
Richard Branson was also one of those people because he came from England and built an amazing worldwide business. Same with Simon Cowell because he's another person that left from England, came to America, and built a brand that means something to people.
"Pharrell always gives me good advice; he's very good at seeing things from a different angle and critiquing it."
I remember meeting Richard Branson in my first year of moving to New York. We were at a club, a private event, I thought, Damn, I look up to this guy; his whole Virgin camp, everything he did. All of a sudden, I'm shaking Richard Branson's hand and telling him that I hope some of it rubs off on me. I still hope it did.
I also have to say, I met Kanye in 2016, and it was great experience. Over the course of a year or two from then, just seeing him and his fearless way of not giving a fuck, and going all the way for what he believes in – whether it be music or fashion – and changing culture. That's inspiring.
And Pharrell always gives me good advice; he's very good at seeing things from a different angle and critiquing it. Or just saying a few words to me that stick with me for a long time.
---
If I could give you a magic wand, to change something about the music business today, or click your fingers, what would it be and why?
To sort through all the BS. Because there's so much BS in this business sometimes.
There's also too much noise out there today, with so much music coming all the time. There has to be some sort of honesty layer to let people know, not everything is good. Because, as we all know, there is a lot of average music out there.
"As we all know, there is a lot of average music out there."
So if I had a magic wand, I would launch a kind of filter system to help with that.
The other thing that I would want is already happening: independence, especially creative independence, for artists.
Labels are leaving artists to do what they do best, and just trying to add to it, or massage it.
---
Do you feel like managers are taking more of a front seat in the A&R process? And that they maybe aren't always recognized enough for that?
Thank you for asking that. Yes!
There are those A&Rs at labels [everybody] respects, like Tunji [Balogun] at RCA or Orlando [Wharton] at Atlantic.
But then, in my view, you also have managers who are great A&Rs – look at Coach K (pictured inset) who's done Migos, as an example. Through the last couple of years, he and they have changed culture.
I would commend those guys [Quality Control] more today than they are. They're not commended enough.
The music industry rule book has been torn to shreds. Now, the manager is doing everything – from branding, to social, to A&R'ing the record itself.
---
What are your ambitions left in the music business?
To build an empire out of a boutique.
We understand marketing now, we can put out our own records, and we can build and develop artists.
"There's some crazy stuff that we have lined up in the next few months that is gonna blow people away."
We're going to keep putting out great content, and we want to be covering every side from music to television, movies, fashion… there's some crazy stuff that I have lined up in the next few months that is gonna blow people away.
I'm trying to build the LVMH of our era.
---

Centtrip Music already works with many of the world's largest artists and is recognised as a leading provider of FX support and banking solutions to the music industry. The Centtrip Music account specialises in providing transparent foreign exchange (FX) rates, payments and expense management to global artists, managers, labels, promoters, collection societies and music industry accountants. It comes with a Centtrip-prepaid Mastercard which holds 14 currencies simultaneously and is accepted worldwide.Music Business Worldwide