Revenues generated by France's recorded music market dropped by 2.3% year-on-year in the first half of 2017.
Why? Partly because the money paid out by downloads declined so dramatically, the format is now neck-and-neck with ad-funded streaming services. Aka. platforms like YouTube and Vevo, plus the 'free' tiers of Spotify and Deezer.
The main cause for the overall market drop (as reported in wholesale terms by local market monitor SNEP) was an 18.5% drop in physical music revenues, combined with a 20.5% decline in download sales.
Sales of CDs and vinyl combined dropped from €104m in H1 2016 to €89.9m in H1 2017, sucking more than €14m out of the French market year-on-year.
Meanwhile, song and album download sales (inc. ringtones) fell from €21.2m in the first half of 2016 to €16.8m in Jan-June this year – an additional fall of €4.4m.
In total, these declines created an €18.4m deficit in France in the period compared to the prior year – a gap which growth in streaming couldn't quite make up.
Revenues generated by subscription streams grew 26.7%, up to €71.2m, while those generated by ad-funded platforms jumped 30% to €16.3m.
As you can see below, that meant that ad-funded streaming, across video and audio, was almost worth more to the French industry than downloads for the first time in history.
(In fact, when you extract ringtone sales – hidden within SNEP's 'téléphonie mobile' category – ad-funded streaming would likely have been bigger than downloads.)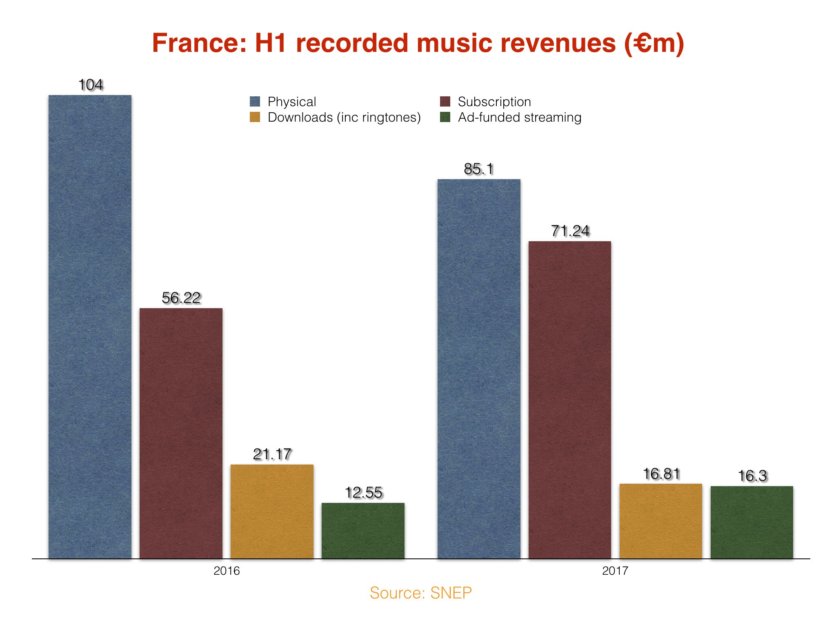 ---
In worse news for the humble download, SNEP also provided a breakdown of how French consumers listen to music across formats in various genres in H1 2017.
As you can see below, streaming dominated the world of hip-hop and urban music and electronic/dance, with physical taking a majority share in pop.
Yet across all genre categories, download ('téléchargement') took a meagre single-digit share.

---
Despite the rise in cash generated by ad-funded streaming platforms, the likes of YouTube won't be garnering many new fans in the French music business just yet.
In total, ad-funded video streaming platforms generated €7.5m in H1 2017 in France, up 31.8% from €5.7m in the same period of last year.
Ad-funded audio streaming platforms generated €8.8m, up 28.4% from the €6.8m posted in H1 2016.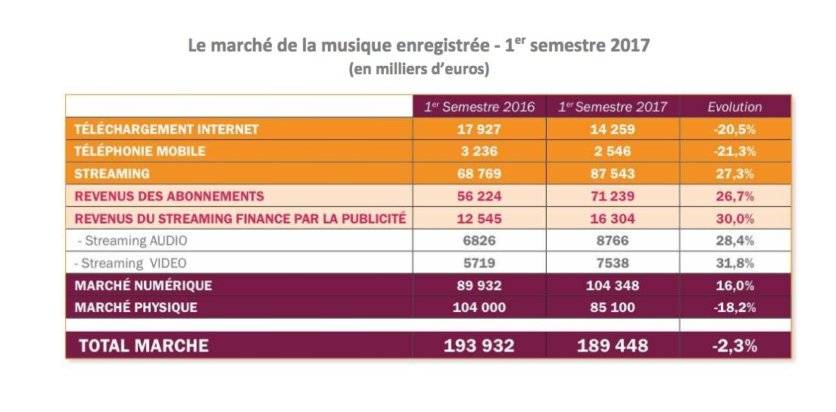 ---
Overall, streaming services across ad-funded and subscription made up 46% of revenues in H1 2017, compared to 36% in the same period of 2016.
Including downloads, digital formats claimed 55% of the French market in Jan-June this year.
That was a significant milestone, putting digital over the 50% market threshold; in H1 2016, physical formats took a 54% share.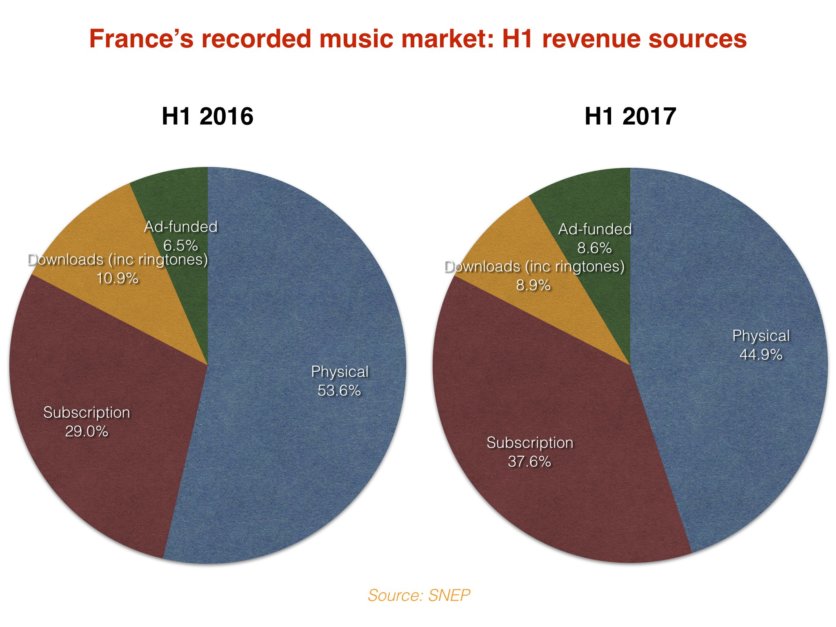 ---
The biggest-selling album in H1 2017 was Mission Enfoirés by Les Enfoirés (pictured), which sold 260,000 copies (inc equivalent sales).
That didn't compare favorably with the six-monthly No.1 record at the same point last year, the self-titled LP by Renaud, which shifted 602,000 units in the equivalent period.
Interestingly, two British acts – Ed Sheeran with Shape Of You (No.1) and Rag N Bone Man with Human (No.3) – claimed two of France's biggest singles in the first six months of this year.
Sheeran's Divide was also the second-biggest-selling LP in the market in the same period.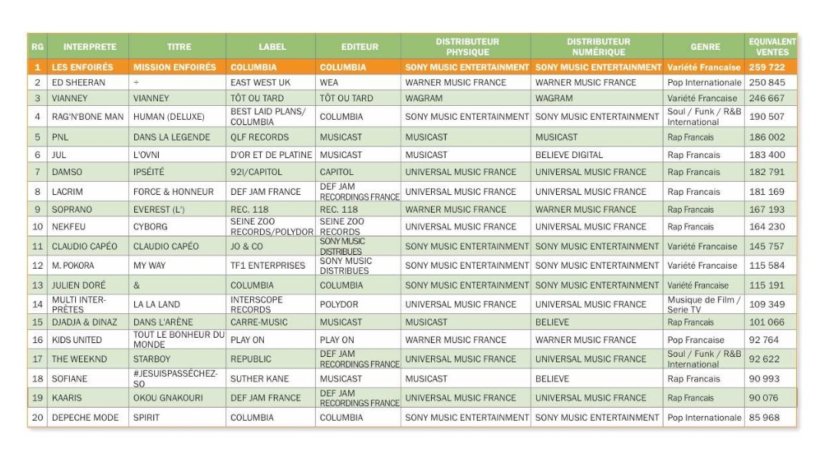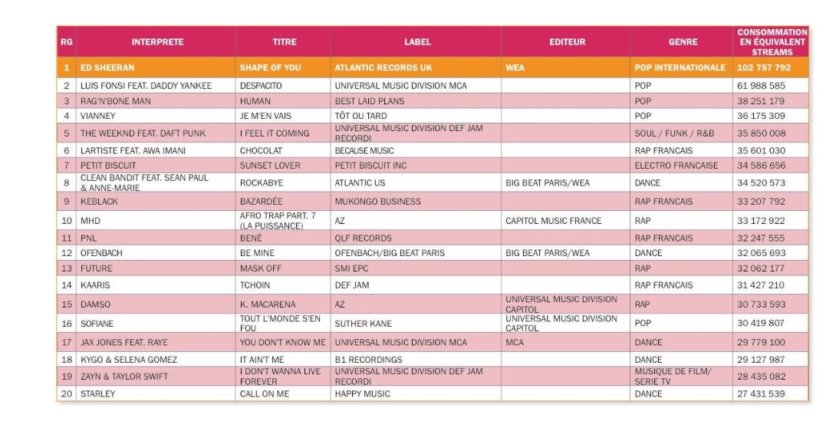 Music Business Worldwide