As many predicted, the age of streaming music has hurt digital downloads, whose decline continues to accelerate. (In the UK, for example, digital album sales are now officially falling faster than the CD.)
Yet MBW analysis of new US data throws up something a little surprising; it's not new music downloads that have been worst hit by the rise and rise of Spotify etc – it's classic catalogue tracks.
Indeed, H1 2015 is something of a historic period in the US music industry: the first time in recent memory that 'current' digital track sales outnumbered their 'catalogue' equivalents in the first half of the year.
According to Nielsen data comparing the six months to end of June 2015 with the prior year, there was a whopping 19.5% fall in catalogue track downloads.
Go back another year, comparing Jan-June 2013 to the same period 2015, and that drop becomes even more pronounced: track sales of catalogue – which, according to Nielsen's rules covers any music 18 months past its release – falls 114m (or 31%) to 252.7m.
(Look at the steepness in the fall of 'catalogue' vs. 'current' below to seen just how badly older tracks have been affected.)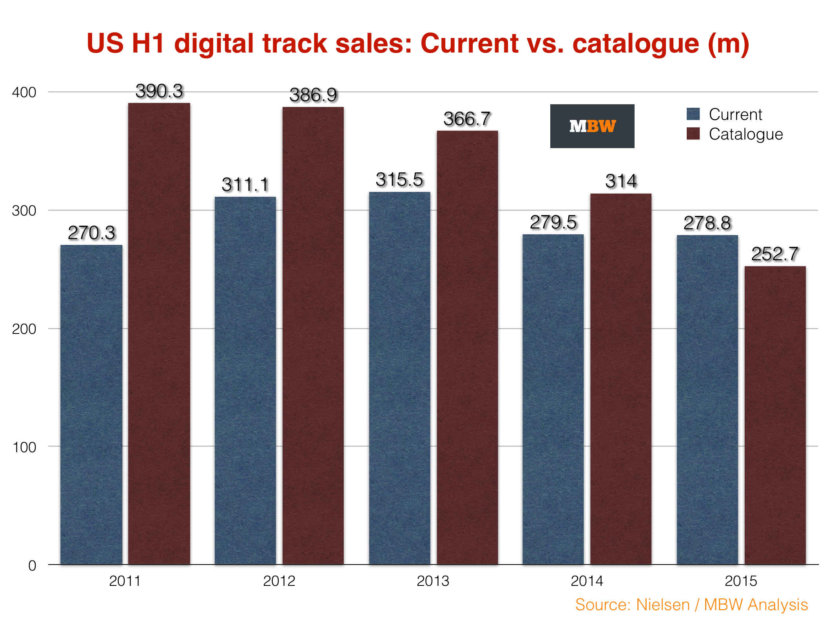 Meanwhile, the decline in 'current' track downloads has been far less harsh: down just 0.25% over the past year to 278.8m.
Across the full-year of 2014, Nielsen reported catalogue track sales down 14.4% to 569.6m and current track sales down 10.3% to 532.9m.
Looking at digital album sales in the first half of 2015 tells a rather different story for catalogue, which has been much more protected.
The category declined just by just 100,000 units year-on-year in H1 2015 (US), although it's worth noting that 'current' digital album sales volumes didn't decline at all.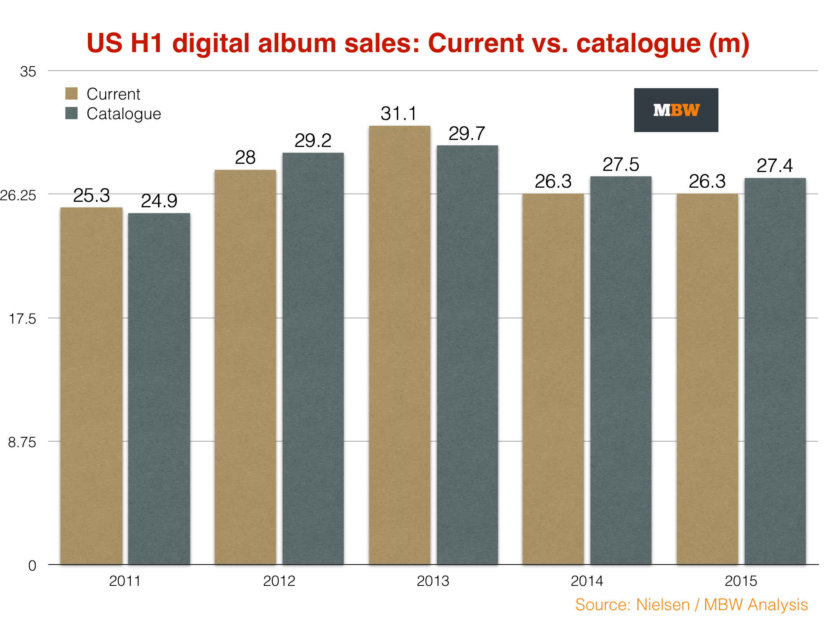 According to Nielsen's full-year numbers for 2014, catalogue digital album sales fell 3.1% year-on-year to 53.6m, while 'current' digital album sales suffered a more terminal fate, down 15.1% to 52.9m.
As for physical album sales in the first half of 2015, as covered briefly yesterday, catalogue was also much more resilient – and has for the past two years comfortably outstripped current album sales.
That's a story that translates to total album sales, too – making it hard to see a day where 'current' album sales overtake catalogue ever again.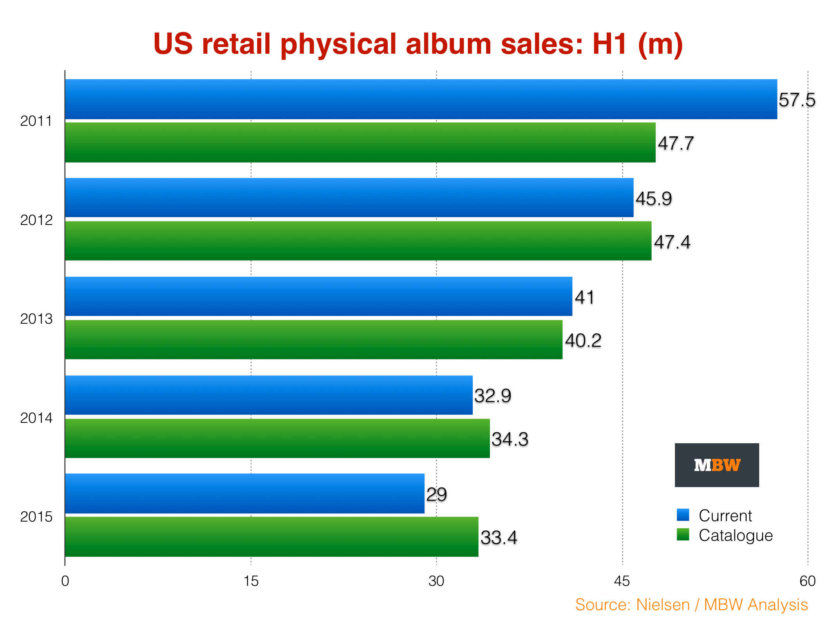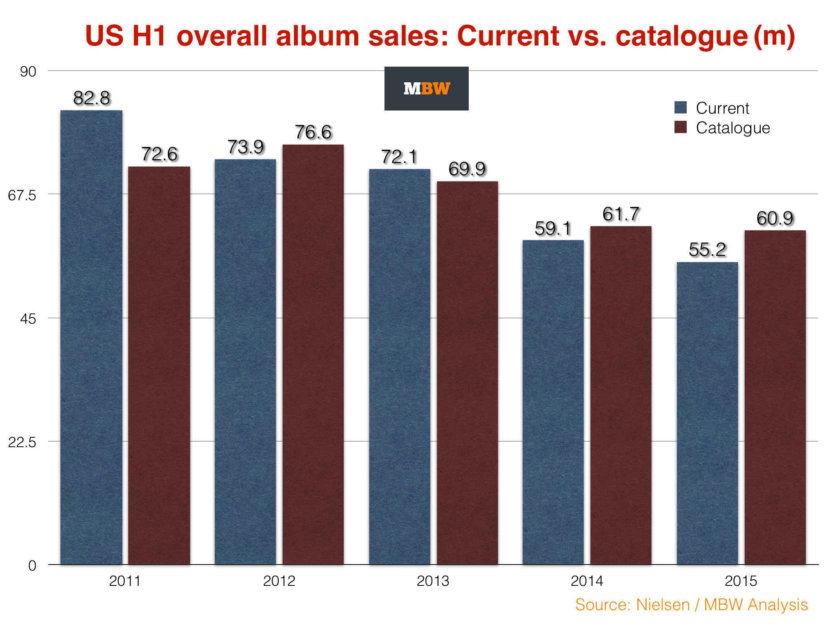 Music Business Worldwide