Allen Kovac doesn't trouble himself with whether or not his artists talk nice about him to their mothers.
"I've got lot of friends," the veteran US manager tells MBW. "They just tend to work outside of the music business."
He adds: "I don't tell artists what they want to hear, I tell them what I know to be true."
Some might accuse Kovac's unsentimental approach to talent management of being hardheaded, even cold-blooded.
But it gets results – and results, rather than compliments or cuddles, are how the 10th Street Entertainment founder judges his career.
"If an artist is going to be successful, you need to tell them how to run their business – not ask them how to run their business," says Kovac, who has managed the likes of The Bee Gees, Duran Duran, Motley Crue, Meatloaf, Luther Vandross and Blondie over the decades.
"When I first sign an artist I let them know that I'm not their friend.
"Too many artists don't measure their manager on their performance; they measure them on how many times they've been invited to their house.
"That's not my style."
---
His artists might not always want to cuddle Kovac, a 30-year veteran of the Stateside management game, but their bank managers probably do.
Interestingly, Kovac's tough love seems to appeal to some famously eruptive egos; perhaps after years of music industry fluff, some megastars begin to crave a more frank appraisal of their worth.
It possibly helps that Kovac also has a knack for steering artists towards a financial second wind.
Blondie and Motley Crue, for example, continue their long-standing relationships with Kovac to this day, having seen their careers revitalised under his watch.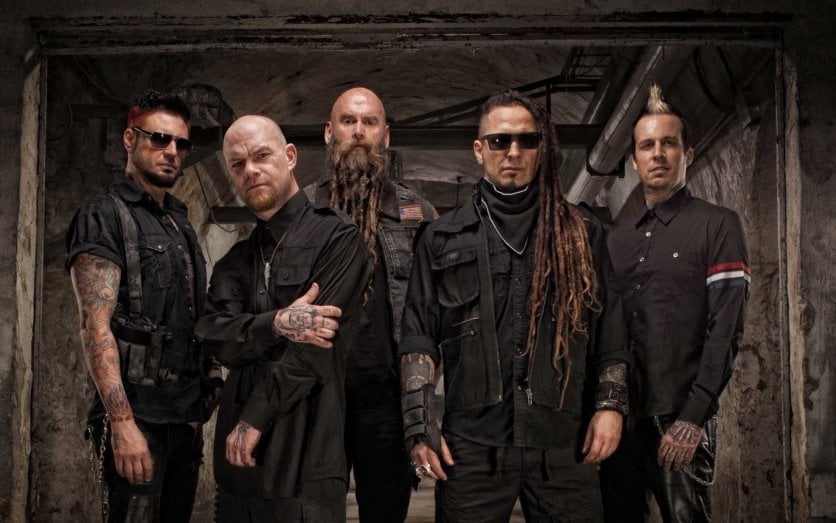 Other clients include Nelly Furtado, Papa Roach and Kovac's latest success story, Five Finger Death Punch (pictured above).
FFDP's sixth studio album, Got Your Six, was the biggest-selling LP in the US earlier this month, reaching No.2 on the Billboard 200. It also went Top 5 in Canada, Australia, Finland, Germany and Switzerland, and hit No.6 in the UK.
The turning point for FFDP came in 2013, when Kovac encouraged the band to make a curious move: they released two studio albums – The Wrong Side Of Heaven… Parts 1 & 2 – within a six-month period.
This required a mammoth effort in the studio, plus a bombardment of promotion and touring commitments once the record was out. But there's no denying that it did the trick.
Combined with an elongated 'package' tour supporting Avenged Sevenfold in 10,000+ capacity arenas, FFDP's popularity, particularly in key markets like Germany and Oz, skyrocketed.
"I don't tell artists what they want to hear. I tell them what I know to be true."
Typically for Kovac, the achievement didn't come without a dose of conflict.
"We had a lot of arguments," he admits. "I said to the guys: if this doesn't work, you always have the option to fire me.
"They knew that they'd be paid less than the headliner [Avenged] and that they could have made more money from their own shows.
"But I explained to them this was a holistic strategy. Plus, you can sell a lot more merch in a 10,000 seat show than you can a 1,000 seat show…"
He adds: "I met with Jeff [Kwatinetz, FFDP's label boss and former manager] and said, look, I can make Five Finger a global arena band, but there's no way to do it if the label deal keeps taking merch and touring income so aggressively.
"Eventually, he agreed; it became a true partnership."
---
Kovac's emotionless take on his artists is rooted in a fundamental principle: performers are the board of their own enterprise, and he's their CEO.
A more chummy manager might tell an act how wonderful they are in a bid to boost their ego.
Kovac finds dollar signs more effective.
"You gain an artist's trust when you take risks and it pays off," says Kovac.
"It's just like the CEO of any company, if you don't make your numbers, you shouldn't keep your job."
Luckily, Kovac has always proven pretty deft at making the numbers.
"I'll never forget when tommy mottola told me that I was 'taking away the magic'."
He recalls how he took the uncommon step of negotiating a brand partnership deal with Polaroid almost 30 years ago for Richard Marx – the first management client he ever broke.
"We were using advertising industry techniques, data, when everyone else was relying on their gut," Kovac says with some pride.
"At the time of that Polaroid deal, I was Satan in the music industry! I'll never forget when Tommy Mottola told me that by introducing brands into the business, I was 'taking away the magic'.
"My response was: 'Tommy, if this was all magic, then maybe more than 5% of your artists would have had global hits.'"
---
Kovac's methods might not be easy for sensitive souls to bear, but his ultimate objective is laudable.
He believes that to make the most of an artist's potential, a manager and their client must achieve complete reciprocal trust – something that's impossible to maintain when one party is telling the other sweet little lies.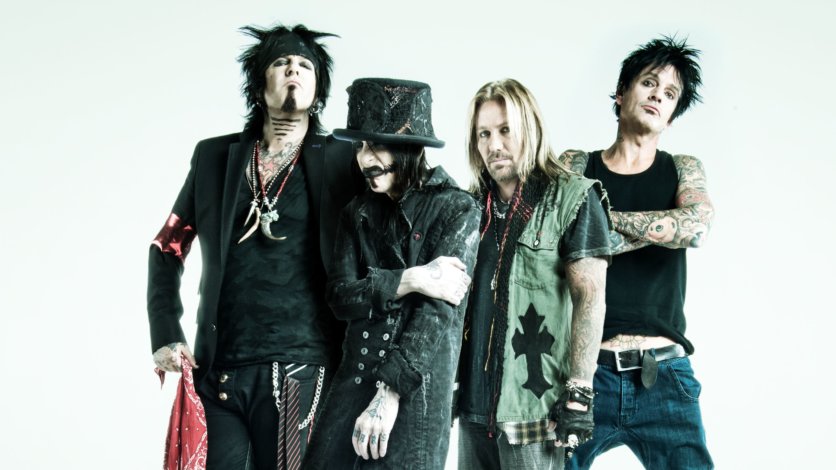 Kovac's relationship with Motley Crue (pictured), and particularly with bassist Nikki Sixx, is a case in point.
In addition to managing the band – "the chief executive of their corporation" – Kovac has also looked after the solo career of Sixx for 20 years.
Sixx joined Motley, one of the most notorious and debauched rock bands of all time, in 1980.
25 hedonistic years later, Sixx told Kovac he was feeling stifled, and wanted expand his profile outside of the group.
Typically, his manager didn't beat around the bush.
"We had to face reality," says Kovac. "I told Nikki the truth: out of all of Motley, you're the least known. The guitar player [Mick Mars] was in all the guitar magazines, the drummer [Tommy Lee] had been a celebrity for decades and the singer [Vince Neil] is the frontman. We had to think creatively to get over that barrier."
"I told nikki sixx the truth: out of all of motley crue, you're the least known."

Allen Kovac
Motley had lucrative form in the literature world: their joint autobiography, The Dirt, remains one of the biggest-selling (and most hair-raising) music biz books of all time.
Sixx told Kovac that he had kept a journal back 1987, a period when his heroin addiction, combined with a vicious self-destructive impulse, wreaked havoc.
His manager smelled potential.
The Heroin Diaries: A Year In The Life Of A Shattered Rock Star was released in September 2007 and immediately became a New York Times bestseller. Sixx's official soundtrack to the book hit No.1 on the Billboard Rock Chart.
The path was set for the next step in Kovac's commercial rehabilitation plan. Nikki Sixx's CEO was about to play his masterstroke.
"I suggested to Nikki that there was a huge gap in the world of rock for an expert – a Zane Lowe of the genre," says Kovac.
"I pitched the idea to IHeartRadio of Nikki having a show from 7pm to midnight that would be a platform for everyone in rock."
Sixx Sense, which premiered in 2010,  is now syndicated to over 150 radio networks worldwide and recently played a significant role in breaking artists such as Nothing More, Bring Me The Horizon and Asking Alexandria.
"Plus," adds Kovac, his eye always on the bottom line, "Nikki now makes more money from his radio show than he does in Motley Crue."
---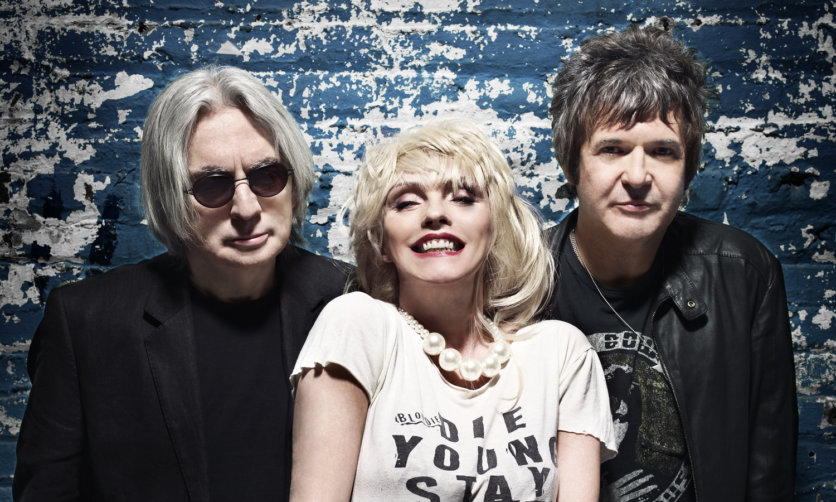 Allen Kovac first met Blondie's Debbie Harry and Chris Stein at a dinner in the late nineties.
Stein was running out of money; Harry had voluntarily stepped out of the media's limelight.
The duo told Kovac that they had begun bouncing around ideas for new material, but were rusty. After all, 17 years had passed since the release of Blondie's last album.
Kovac signed up as the band's manager and willed them into the studio. But he also pulled more revolutionary strings: tapping into his industry contacts, Kovac made it possible for Blondie's resultant LP, No Exit (1999), to be self-released by the band.
20 years Blondie's first chart-topper, Heart Of Glass, No Exit's lead single, Maria, was a No.1 in the UK and a Top Ten hit across Europe.
Kovac has managed Blondie ever since, nurturing the New York band's iconic legacy, while carefully building a younger following.
"In Debbie and Chris's case, there actually isn't an ego there," says Kovac, when asked how Blondie deal with his trademark candid critique. "It's remarkable. Debbie is not at all interested is trying to be someone she's not."
Kovac has taken Blondie to the top once before, and now he's plotting to do so again: the band are working with John Congleton (St Vincent, Franz Ferdinand, Brian Wilson), making an album set to be released on Infectious in the EU.
"Korda [Marshall, Infectious boss] sees what I see: a band that can make a difference but one that's willing to act its age," says Kovac.
"This isn't a pop record for 12-year-olds, but it's a band who can still make create something that's important to people."
---
A long-time advocate of management companies hiring their own promotion and marketing staff, Kovac also runs a record label – New York-based Eleven Seven Music Group.
Eleven Seven recently opened its first UK office, hiring former Warner/ADA exec Gary Lancaster to run its business across Europe.
Kovac passionately believes that when it comes to record companies, rock artists can only receive true A&R empowerment in the independent sector.
He comments: "The Pope's in America at the moment, so I'll put it as bluntly as he did: capitalism is the dung of the devil.
"Major labels will only be good for rock when they move out of madison avenue and put the money they save towards artist development."
"You can't break rock in quarters, and all of the major labels work in quarters. When the majors do rock, they start trying to manufacture it. Then it becomes generic, then it becomes white-bread and then it doesn't sell."
He adds: "Look where all of the important new rock bands are coming from now: Rise Records, Epitaph Records, Sumerian Records. These are independent labels.
"Major labels will only be good for rock when they move out of Madison Avenue and Rockefeller Center and put that money towards artist development."
---
Despite Kovac's uncompromising style, artist fallouts have actually been pretty seldom in his career – perhaps down to his own avoidance of thin-skinned musicians.
One example, though, stands slightly apart.
In 2013, a legal spat between Kovac and the lawyer of former client Steven Tyler got messy, with the Aerosmith singer calling his ex-manager "rude and disrespectful".
This was news to Kovac, who not only orchestrated Tyler's appointment as a judge on American Idol, but also pushed him into rehab after he was kicked out of Aerosmith for unreasonable behaviour.
The Idol gig brought Tyler valuable exposure to a huge US audience but, comments Kovac – referring to the factors that eventually drove a wedge between him and his client – "also brought the challenge of innuendo and gossip overtaking facts and strategy".
The experience hasn't put Kovac off expressing his forthright demeanour.
He sets any sceptical MBW readers a simple challenge: "Google it: no artist has ever done better after leaving my company.""
---
Allen Kovac might not particularly care about bruising the feelings of acts, especially if it results in tangible improvements to their career prospects.
But that doesn't mean that he doesn't care deeply about their creative endeavours.
Kovac tells MBW that he worries major label financial cycles have cast a damaging cookie-cutter culture across the music business, with artists more pressurized than ever to churn out big radio hits.
To counteract such burdens, he recommends all of his clients read The Artist's Way by Julia Cameron – a notorious motivational bible for musicians and other creatives.
The book promises to help artists "recover your creativity from a variety of blocks, including limiting beliefs, fear, self-sabotage, jealousy, guilt, addictions and other inhibiting forces, replacing them with artistic confidence and productivity."
In a roundabout way, that's exactly what Allen Kovac has dedicated his career to achieving.
Kovac completely appreciates that a confident, productive artist will always have the best shot at reaching the big-time.
He's just not convinced that being their best buddy will necessarily help them on their way.
---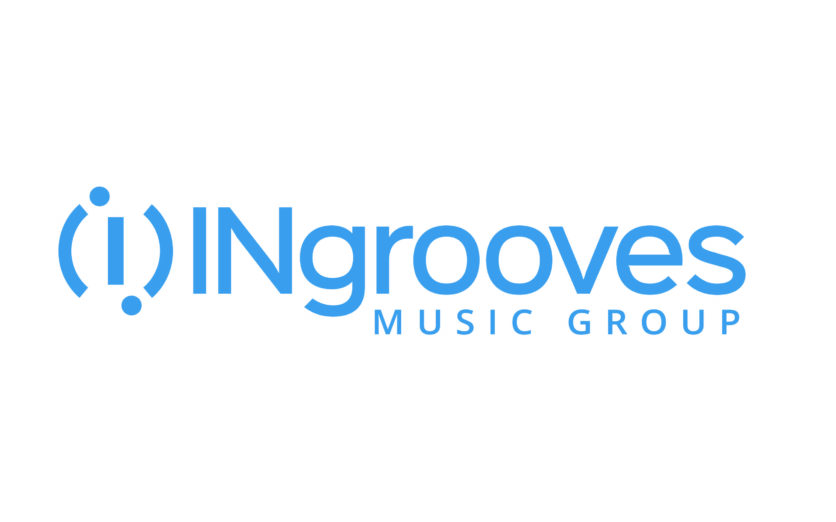 MBW's Manager Of The Month is supported by INgrooves Music Group, a leading independent provider of distribution, marketing and rights management tools and services to content creators and owners around the world. With experienced & knowledgeable people, unparalleled commitment to customer service and thoughtful marketing solutions, INgrooves aspires to be the most transparent and solution-driven partner for labels and artists. Visit INgrooves.com for more details. Music Business Worldwide