There are plenty of distribution companies working with indie artists and labels, and also offering additional services – from marketing to social media management, radio promotion, royalty collection etc.
UK-born Ditto has established itself as one of the biggest global names in this space, running 22 offices worldwide everywhere from the Philippines to the US, India, Argentina and South Korea.
In addition to distributing chart-topping acts like Chance The Rapper, Ditto also claims to be the leading indie distributor in Africa, its fastest-growing territory. (A priority for Ditto this year is expanding the international presence of Ghanaian star Sarkodie, who recently won a BET Award and has over 185m views on YouTube alone.)
Yet over the past year, Ditto has also been doing something very different to its indie distribution rivals: running a management company.
Now, just 15 months after Ditto Management quietly launched in London, it's having Top 5 success in its home market – and plotting global expansion.
The UK-based Head of Ditto Management is Matt Dodds, formerly of JEM Music Group, where he worked with artists such as Craig David under that company's CEO, respected UK industry veteran Colin Lester.
Dodds has brought artists to Ditto Management including Big Zuu (aka Zuhair Hussain), who has already taken the company in unexpected directions: Big Zuu's Big Eats, a 10-part cookery show featuring top British comedians such as Jimmy Carr and Josh Widdecombe, began airing on UK TV channel Dave in May.
Other Ditto Management clients include Nathan Dawe, who just landed at No.4 on the Official UK Singles Chart with single Lighter (ft. KSI) via Atlantic Records. Towards the end of last year, DJ/producer Dawe released a cover of classic UK garage hit Flowers, which peaked at No.12 on the Official UK chart, where it stayed in the Top 40 for no less than 19 weeks.
Dawe has already racked up over 75m Spotify streams to date, with over 3m monthly listeners. For Dodds, he's the perfect example of what Ditto Management is keen to build: fresh artists, broken entirely in a new world of promotion.
"I can't lie, breaking a roster of brand new artists in this climate is a daunting prospect, but to end our first year with three top 40 singles, a TV show and a No.4 single shows that anything is possible," says Dodds. "That's obviously a testament to the artists, because they've all worked their socks off.
"If you want hit records, you need to know how to work TikTok, and how to work Instagram and social media to your advantage."

Matt Dodds, Ditto Management
"But it also shows that, in today's music industry, you need to be diverse; unfortunately, it's not enough to just keep your tunnel vision on music. If you want hit records, you need to know how to work TikTok, and how to work Instagram and social media to your advantage. Thinking beyond just music opens up all these different doors for acts – going into things like TV like Zuu has done."
It's appropriate that Dodds should mention Instagram, because he now runs Ditto Management with Aidan Glennon, hired from M16 last year. Glennon is the manager of one of the UK's hottest young influencers, Anthony Robb (aka Antz), the creator of IMJUSTBAIT – which Complex calls "the go-to Instagram account for young people" in Britain. Antz also runs a record label with fellow influencer Abdi TV, WEAREBLK, on which another Ditto Management client, Niko B, is now making waves.
"Aidan, with Abdi and Antz, has developed Niko B over the last year, and since lockdown, he's had this song which is like the new age of how to release records," says Dodds. "'It broke without major DSP support in its first week – no New Music Friday on Spotify, no [key playlists] on Apple Music. But it went Top 40, purely down to all the social media content they Niko did around it and because of how great a record it is'."
That song, Who's That What's That, now has over 12m plays on Spotify, and has spawned videos with nearly 10m views on TikTok. It spent nine weeks inside the Official UK Top 40 after first charting in June.
"The job for myself and Aidan now is to break these acts as big as we can," says Dodds. "Nathan is poised to break internationally on this single, we want to solidify Big Zuu's career in the TV world, and with Niko B we need to follow up strong on his first hit record. In today's industry, if you don't follow up a hit as an artist, it might be your only one. We need to get more hit records away and, over the next 12 months, turn our acts – who are all at the beginning of their success – into household names."
---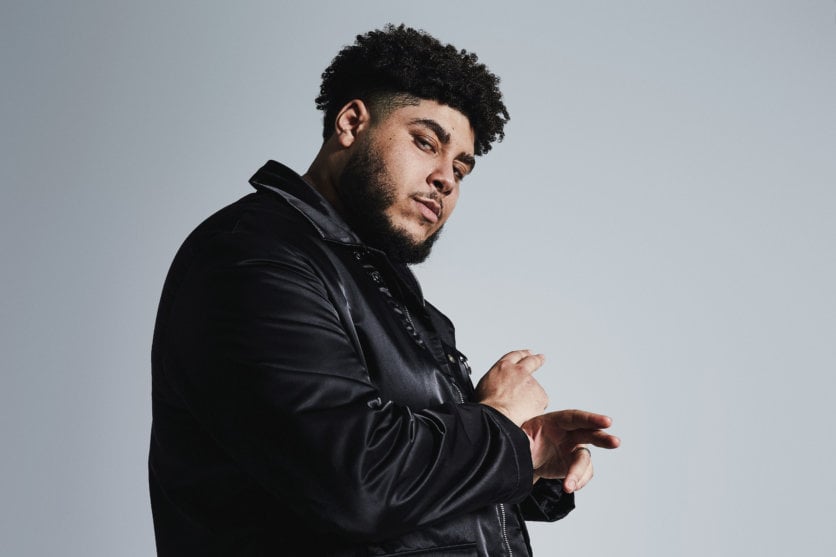 ---
Ditto was founded by brothers Lee and Matt Parsons back in 2007 (read the honestly-pretty-heartwarming story of their rise from window cleaners to media moguls), and continues to be run by the Liverpool-based pair today.
Lee Parsons tells MBW that he's "delighted" with Ditto Management's progress so far, and that in its first year the division managed to post six-figure profits – no mean feat for a management arm entirely focused on developing non-established artists.
"That wasn't the plan!" Parsons says of Ditto Management's early fiscal solidity. "You never think about that kind of outcome when you get into [management], especially with developing acts."
Ditto Management is still a humble operation, with four staff and six artists in total. Yet it's clear Parsons and Dodds harbor hopes to gradually go more global.
"Me and Matt have a bigger plan; once we have a really key worldwide artist [at the management company] it will be a lot easier to go and build that proposition in places outside the UK," says Parsons.
Big Zuu is signed to Ditto for distribution and label services, but other Ditto Management clients are signed elsewhere for their recordings, with Dawe on Atlantic, and Niko B releasing via WEAREBLK.
"The music industry has often forgotten that forcing artists to stay with a company risks making them unhappy – and that unhappy artists don't make their best music."

Lee Parsons, Ditto
"I don't agree with the idea of making artists sign 360 deals," Parsons says of Ditto's philosophy on letting its management clients sign to external companies for records. "The music industry has often forgotten that forcing artists to stay with a company risks making them unhappy – and that unhappy artists don't make their best music, and don't actually want to stick around."
He adds: "If we believe we can offer a better deal than a record label [for a management client], then of course we'll put that on the table and discuss it with them. We couldn't do that for Nathan – he's signed to a label who's doing a really good job for him – but my plan in the future to keep building Ditto up to the point it's a good option for artists."
This prospect would make for an interesting model, whereby Ditto Management's team can develop and break artists entirely in-house – working in tandem with their distribution/services colleagues – without those same artists needing to sign to third-parties to move their career forward.
It's an especially interesting model when you consider that, in the past, Ditto was one of the first industry companies to work with Ed Sheeran, Sam Smith and Stormzy – who all distributed their DIY recordings via the firm – but was unable to participate in these acts' careers after they jumped to major record companies.
---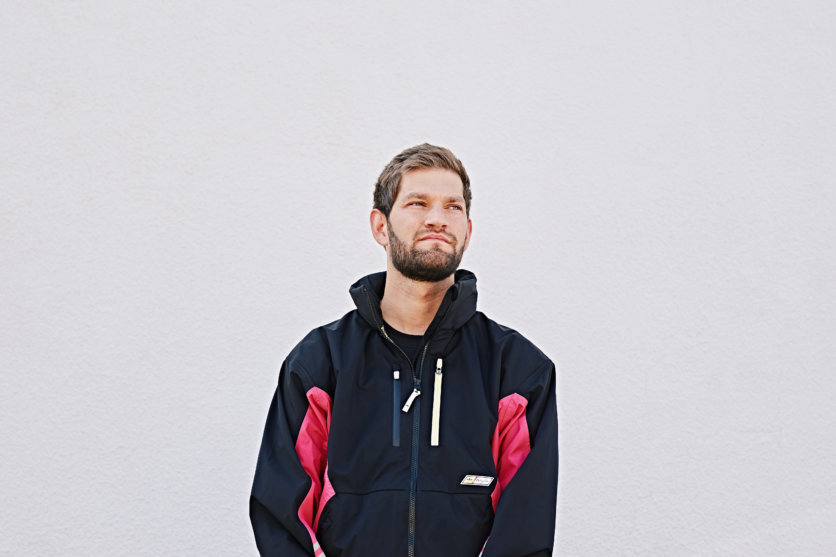 ---
Perhaps the cleverest element of Ditto Management is its ability to use the Ditto distribution database as an A&R resource.
As indie artists upload their tracks through Ditto – which are currently close to 1,000 per day, according to Parsons – Ditto Management's team can use in-house analytics to spot amateur talent, and see if they're right for representation.
It certainly makes a change from the famous old-school music industry club, whereby managers were fully reliant on agents/lawyers/A&R people in their networks for tip-offs and introductions.
"I'm not in that club and I've never been in that club," laughs Parsons. "Luckily we've got data instead!"
Adds Dodds: "Another big advantage as a manager here is that there's all this knowledge on the [label services] side of Ditto's business, about DSPs, landing on the best playlists, press and radio – we get an insight into all these essential aspects of breaking an artist that would normally be outsourced by other management companies."
He adds: "This is a different way for a manager to be working, but it's a brilliant setup. I'm not saying that all distributors are going to have management divisions in future, but I would like to think our early success with this model might have given some managers out there pause for thought."Music Business Worldwide