MBW's World's Greatest Managers series profiles the best artist managers in the global business. Here, we speak to Deborah Klein, who as part of the expanding Primary Wave family, has re-invented the careers of, amongst others, Melissa Etheridge and Cypress Hill. World's Greatest Managers is supported by Centtrip, a specialist in intelligent treasury, payments and foreign exchange – created with the music industry and its needs in mind.
---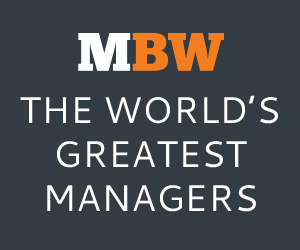 In the most recent incarnation of a shape-shifting career – a management JV with Primary Wave struck in 2012 – Deborah Klein's founding principles were "to find established artists who have been under-serviced and who are looking for a change".
The highest profile beneficiaries of that strategic filter have been Melissa Etheridge and Cypress Hill.
Etheridge is an especially interesting case study. When Klein started managing her, the artist was about to put out a career-spanning greatest hits collection. Or rather her label, Island Records, was. Until Klein intervened.
"Her contract was up, so we're like, wait a minute, why don't you put out new music? You're not even gonna make any money from that project. So we decided to re-evaluate everything.
"We got her off the label, we got her recording with some other people and we made a new album [This is M.E., 2014]. We put that out on her own label [ME Records], via Caroline.
"We also really started working on her socials, we worked on pitching her music for synchs,  and got, you know, there was just a whole lot of new activity. And she said yes, pretty much always she said yes. She's been so open and receptive to working with us.
"I think the first thing was for her to be creating her own masters, owning her own masters, having creative control and not trying to compete for a spot at radio, really leaning in and digging into who she is as an artist.
"That's something that has evolved over these past 10 years. Her confidence is through the charts, and she's never been better as an artist. We created a safe space for her to do that – and then amplify it through all of the things that we do for her. It's been an incredible relationship and amazing to see her get better and better and we're only going to achieve even greater things."
When COVID struck and lockdowns were imposed, Klein and Etheridge shook things up again via a series of live stream performances and a related business model that attracted praise from many quarters as best-in-class in difficult conditions.
Etheridge revealed last year that she was earning $50,000 a week from fan subscriptions to EtheridgeTV.com, where she was performing live five days a week at the height of the pandemic.
---
---
The phenomenon began with Etheridge performing free on Facebook, offering some entertainment and comfort to her dedicated fan community. It evolved into a way of generating revenue at a time when touring wasn't possible whilst simultaneously keeping in more or less constant contact with her audience, who could select the transactional level they wanted to come in at from a range of options.
Cypress Hill, Klein concedes, "needed some convincing". Her strategy for the hip-hop legends was, as with Etheridge, do deals that retained ownership of masters, but also look to maximise merch opportunities.
"I felt like there was a lot of opportunity there, because of their brand, so we did a really deep dive with them in consumer goods and licencing. Over the past year-and-a-half, they've launched their own coffee, Cypress Hill Black Sunday Coffee; we did a [weed-themed party] game called HotBox; we have a graphic novel that just came out, which is incredible.
"It's interesting though, they don't want to do a merch deal where they take a big advance, they're not interested in that. The result is that we make money on merch all the time, because we didn't take an advance.
"WITH Merch, A lot of managers take the advance and then they don't do any work to get it recouped, because, 'I got paid', right? That's the opposite of how I'll operate."
"A lot of managers take the advance and then they don't do any work to get it recouped, because, 'I got paid', right? That's the opposite of how I'll operate. I'd rather have those checks come in on a regular basis and everybody gets paid according to who actually does the work."
Last month, Cypress Hill unveiled another innovative industry move – launching their own digital collectives, INRHTHM.COM in partnership with Primary Wave-backed NFT platform, Unblocked.
On the recorded music side, as well as a lavish 30th anniversary re-issue of the band's self-titled debut album, Klein has signed a distribution deal with BMG. "But," she explains, "with them I always do split territory deals, so that I can work directly with the European teams, because the band has a huge following there.
"Even though it's a pain in the ass, and nobody likes me doing this, I still do it, because it's best for them. This morning, right before I got on the call with you, I was on with BMG, Germany, co-ordinating the release of the next album and the next single and a tour next year.
"They'll headline 5,000-7,000 capacity venues in Germany, same in the UK, so I want to have direct contact with my label partners in those territories as opposed to going through one international person who's completely overworked in the New York office. It needs a custom-made, boutique approach for a band like that in those territories."
---

Having first worked as a DJ and in a record store, Klein got herself a law degree and became General Manager of legendary Boston label, Taang! Records (Lemonheads, Mighty Mighty Bosstones), whilst also starting to represent some bands as a lawyer "on the side".
"Crucially, I represented Mark Sandman from Morphine. I did his record deal with Ryko, for which he paid me with an electric guitar, at which point he said, 'Deb, these people are gonna drive me crazy, I really need you to manage me'. My initial response was, 'Manager? No, I don't know anything about management'. What I found out was that I had pretty much done everything that being a manager entailed, it just wasn't called management.
Morphine took off, and Klein had to choose between label and management. "I decided I wanted to be on the side of the artist. I wanted to be proactive, be aggressive even, with labels, in terms of the structure of the deal – really just be a strong advocate for them.
"Of course a lot of things have changed now, we see labels as partners and not as adversaries. But, 30 years ago, you know, a lot of artists were taken advantage of, the deals weren't necessarily fair, people just signed contracts without looking at them… well, yeah, okay, people still do that today to be honest, but not my clients! [laughs]."
---
Why was it, do you think that you were drawn to the artists' side of that equation?
Historically, they had got the worse of those deals, and I wanted to play some part in righting that situation. I wanted artists to own their own masters, to not do things in perpetuity, to have creative control.
I've worked with labels that have been very dominating and controlling, and that's why artists need strong advocates on their side.
I'm a bridge; I'm a bridge between art and commerce. I'm a creative person myself and I connect on a deep level with artists and what they want to put out into the world.
---
When Morphine became successful, which other artists did you manage?
I was pretty indie, I was like, 'Corporate rock sucks!' I'd be a much richer lady right now if I hadn't been so fiercely into independent artists.
I managed Sebadoh and Folk Implosion, and MC Paul Barman and Mia Doi Todd, you know, just stuff that I love and resonated with me made by people that I knew and liked.
Morphine touring the world, playing all the major festivals, playing 5,000 capacity venues in the US. And then tragically Mark [Sandman, lead singer and songwriter] had a heart attack and died on stage during a festival in Italy…
"It was just so awful, I mean, not only was he my first client, he was my friend, you know, we had big plans together, and to have all that end was shocking."
I'd signed a long-term, million-dollar deal with Dreamworks for them, I was working with the sync community because Mark really wanted to write for films… We had all these plans and it was all really happening, and then it ended.
It was just so awful, I mean, not only was he my first client, he was my friend, you know, we had big plans together, and to have all that end was shocking.
---
How did you pick yourself up and carry on?
I think I realised I needed to learn more. I knew I'd had a great run in Boston, being a big fish in a small pond, but I wanted to be a bigger manager, I want to work with bigger artists and I needed to learn from other managers on how to do that.
I had a baby, and I picked up and moved to LA, with no job or anything at all really. People were just like, come out, once you get here you'll find something.  And they were right, it worked out; I ended up working with Spivak Sobol Entertainment.
They were kind of amazing, and right up my alley, because they had the coolest clients – Tori Amos, Queens of the Stone Age, A Perfect Circle.
---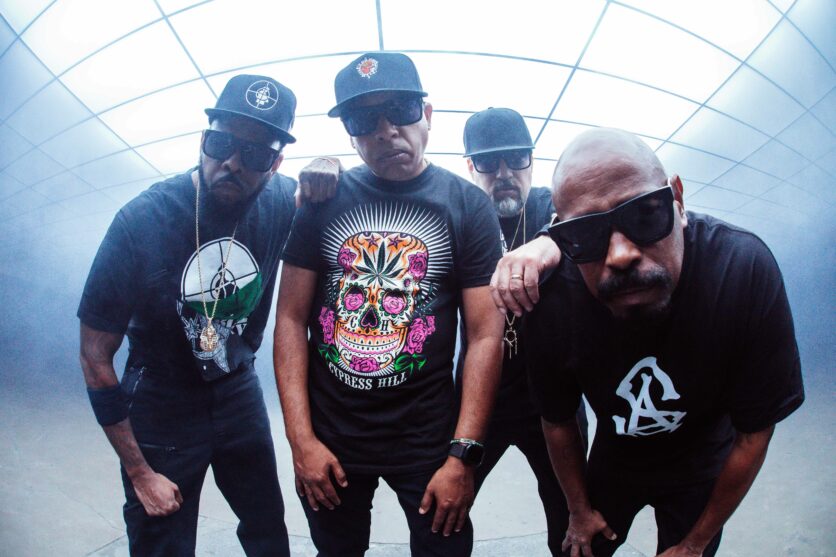 ---
I started drafting their management agreements for them, and then pretty soon they asked me to manage Yellow Card.
That was something new in terms of working with the majors and working with the radio, because Morphine never wanted to play the radio game.
With Yellow Card it was like, yeah, we'll work with the label, we'll work with radio, we'll work with MTV, which was great for me. I didn't take them from zero to Platinum, but I took them from 20,000 records on an indie label to Platinum, which was pretty cool.
And then another band that I signed while I was at Spivak Sobol was Flyleaf – and I literally did take them from zero to Platinum.
---
The period at Spivak lasted two or three years, and then they were acquired by The Firm, right?
Yeah, and I was I was part of the acquisition, me and my talent roster. So I go from this really nice boutique, cool management company to this massive beast! [laughs]
---
What was that like for you?
It was kind of shocking in a way, because I'd never experienced corporate culture in quite that way. And it was also more of an agency, because they represented talent as well as artists, and it was in Mike Ovitz's old office, right? It was kind of crazy, there was like all this crazy art in the garage, we were in Beverly Hills. I was just, like, Woah!
There was this whole other world that I learned about in terms of film and television, and I just learned so much from those guys, about big campaigns and out of the box thinking.
And then I kind of fell back into running a label again. Jeff [Kwatinetz, The Firm founder] had done a deal with EMI where they gave us a tonne of money to start a label.
And I remember somebody was asking what the SRLP should be for some record or other, and they asked if I could help.
I said, Well, sure, I can tell you what I think it should be, but can I see the P&L, can I see the budget, so that I can run some numbers and work up some projections? They're like, Oh, we don't have that.
You don't have that? They were just looking at me like I was talking in other language. So, I got out my handy dandy spreadsheet templates and I put one together, I started working with Caroline, getting all the assets from them… and I became the head of the label.
Now I have two jobs, because I'm still managing Flyleaf. There was a good infrastructure, so I could do both, but it was a stressful environment in terms of having to respond immediately to a lot of things. The deals were big, everything was big; it was a 24/7 environment.
"It was really beginning to take a toll on me and my health. I didn't have any boundaries between myself, my life and my work."
Then we became Prospect Park – and we were too big. But then, when all the film and TV people left, we became 'just' a music company again. At that point we signed this little band called Five Finger Death Punch, and that blew the label up.
I was responsible for the first three albums, everything from A&R to the touring, while on the management side I was still managing Flyleaf and I was also managing the new version of the Smashing Pumpkins, alongside Peter [Katsis]. I was loving life!
---
When and why did you make the move to Primary Wave?
My daughter was 10, I'm a single mom, and I felt the pressure of working at a big company. It was really beginning to take a toll on me and my health. I didn't have any boundaries between myself, my life and my work.
Also, Prospect Park was all very hard rock, and it didn't feel like me, you know, I think it comes back to values. I was becoming so associated with that place, and I was like, that's not who I am as a person, though; those are not my personal values.
I needed to take a step away from that so that I could assert who I am as a person.
So I decided, okay, I'm never gonna have another boss again; I'm going to start my own company again. I've done this before, I can do it again, but now I have a whole new levelled-up skill-set through working with massive bands, and learning from some of the most innovative out-of-the-box thinkers in the industry.
I didn't want a boss, but I didn't want to be Deb Klein Management all alone. Then I hear about Primary Wave, about how they really wanted a senior female executive to work as a manager.
I didn't really know anything about them but I knew where I didn't want to be. I'd checked out all the other options and none of them resonated. But then I met Larry [Mestel] and Adam [Lowenberg] and I was like, wow, these are the good guys. They're like a family, they're boutiquey; I just felt like that it would be a great place.
---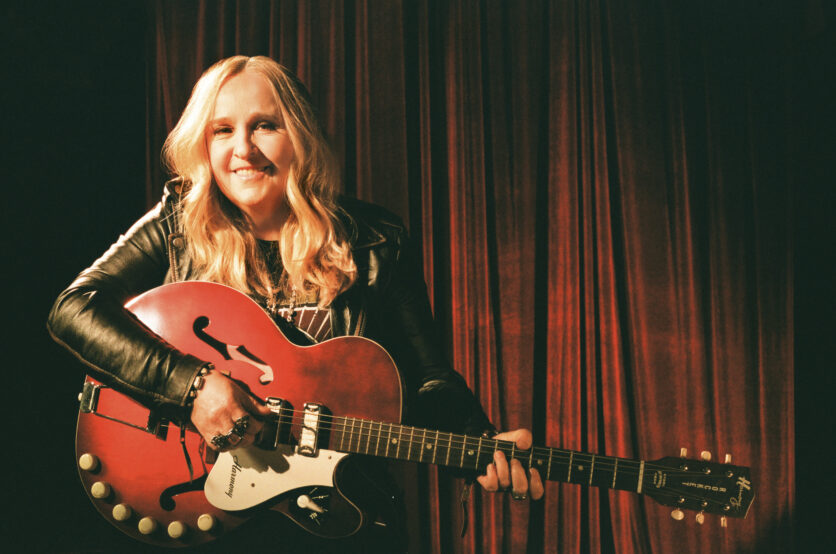 ---
What was the key to re-invigorating Melissa's career?
Well the most important thing is that she's an amazing artist, she's iconic, right? She's a Grammy-winner, an Oscar-winner, she's a touring juggernaut
When you have somebody who's such a force of nature, every day you can have new ideas and create new things ­– and I just don't know if that was happening. I don't want to talk bad about any other managers, because everybody has their own path to success and their own way of doing things.
I think maybe just a pair of fresh eyes were needed, a different perspective. You know, when you don't have that history, you can bring in new ideas and not be afraid of getting shot down, no one has to say yes to all the ideas, but let's have the ideas!
---
Has the industry's attitude towards senior women execs changed over the years?
That's a really good question. I find that a lot of artists are looking for female managers because they know we work harder, we have more empathy, and we share values around family.
I think there should be more female managers, there's not enough out there, and I'm actively mentoring other women, guiding them towards coming into this industry.
---
What has been your proudest moment in management?
I'm proud of all of it. I mean, coming up with Etheridge TV last year and establishing that as a platform; making the Cypress Hill documentary and graphic novel happen, especially during the pandemic.
And I think just persevering, you know, not really worrying about what everybody else is doing and being super focused on my clients and doing what was right for them, I'm really proud of that.
And I continue to do that. If you worry about what everybody else is doing, forget it, that's not the key to success.
---
What's been your biggest challenge?
I think not having enough time to make the right decision sometimes. You have a long-term goals and short term-goals, and then things will happen that are completely out of your control, and then you'll have to stop and deal with that. In those situations, more time would be a blessing.
But I genuinely love each and every aspect of the job. You have to roll with the punches, that's the key to success. You have to be able to weather the ups and downs through your artists' careers, be there for them and be the rock. Because, you know, it's never gonna be a flatline.
---
What's the most important lesson you've learned?
I think, knowing who you are, and what your values are, is super important. That will help you make the best choices, because you're going to be tempted, you know, things are going to come your way, and I think you just have to define your purpose – why you're doing it, why you're in this industry, what you want to accomplish.
Because you can just get caught up in things. You're not the artist, that's not your identity. Your identity is who you are, as a manager, and you'd  better bring something to the table.
---
A specialist in intelligent treasury, payments and foreign exchange,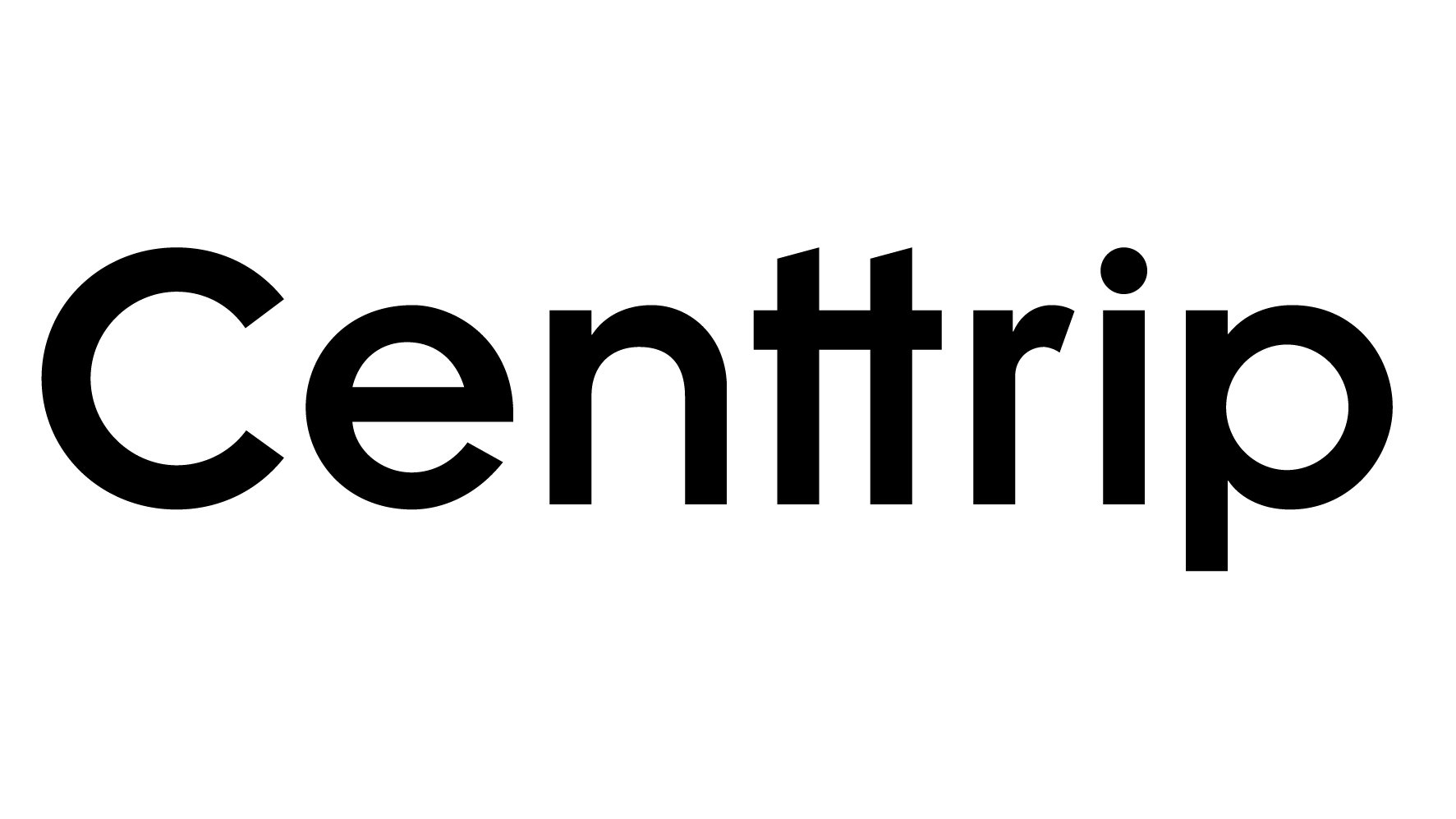 Centtrip works with over 500 global artists helping them and their crew maximise their income and reduce touring costs with its award-winning multi-currency card and market-leading exchange rates. Centtrip also offers record labels, promoters, collection societies and publishers a more cost-effective way to send payments across the globe.Music Business Worldwide