There are a lot of good reasons for US songwriters to sell their publishing catalogs right now.
There's the fact that Joe Biden's tax plans will – if they get through the US legislature – significantly raise capital gains tax for composers whose songs attract a sale price-tag over $1m.
There's also the fact that streaming continues to grow the record industry, leading to rosy projections from the likes of Goldman Sachs… and, in turn, fuelling a frenetic M&A music rights marketplace.
And, of course, there's the fact that acquisition multiples have never been higher, as well-funded players like Hipgnosis Songs Fund, Concord and Primary Wave do battle with the major incumbents, Universal Music Group, Sony Music Group and Warner Music Group.
We don't know how many of these factors influenced Bob Dylan's decision to sell his songwriting catalog (including both publisher and writer's share) to UMG, for a price-tag that MBW's sources suggest lay somewhere between $300m and $400m.
But it's a fair bet they were all given due consideration by the former-Mr.-Zimmerman's representatives.
Now, one of Dylan's '60s contemporaries – David Crosby of Crosby, Stills & Nash – has revealed he's also in the process of selling his song catalog to the highest bidder.
However, Crosby's motivation for doing so is rather more deflating, and a stark reminder that 2020's music business doesn't spell fantasy-level enrichment for every established artist out there.
Referencing Dylan's nine-figure catalog sale, singer/songwriter Crosby tweeted today (December 7): "I am selling mine also… I can't work …and streaming stole my record money."
He added: "I have a family and a mortgage and I have to take care of them so it's my only option… I'm sure the others feel the same."
"I have a family and a mortgage and I have to take care of them so it's my only option… I'm sure the others feel the same."

David Crosby on his decision to sell his song catalog
(Update: Crosby has further clarified his comments, tweeting in respect of his decision to sell his catalog: "If we could get paid for records and play live we would not be doing it. None of us.")
Crosby's suggestion that he "can't work" is presumably a reference to the fact that the pandemic has wiped out any hope of live touring income for the singer/songwriter in 2020.
And his "I'm sure the others feel the same" line is presumably a reference to his CS&N bandmates, Stephen Stills and Graham Nash.
Crosby's claim that "streaming stole my record money", however, requires no such presumption: the artist has been a long-time critic of the money paid out by the likes of Spotify to himself and other recording artists.
---
In August 2018, Crosby sarcastically tweeted: "Get your song played a million times and get less than $5. Seems fair."
He did so alongside a set of numbers that were Crosby's own calculations for what his music was earning in royalties, per-stream, from different digital services.
The highest average per-stream royalty rate at this time was $0.019 from Napster/Rhapsody, according to Crosby. The lowest average per-stream rates came from YouTube ($0.00069), Pandora ($0.00133), Amazon ($0.00402), and Spotify ($0.00437).
(Crosby didn't precisely  make clear what these royalty numbers referred to, but judging by the fact that $0.004 per stream roughly worked out as the payout from Spotify to master rights holders at this time, Crosby appears to have been referencing his recorded music royalty stream.)
---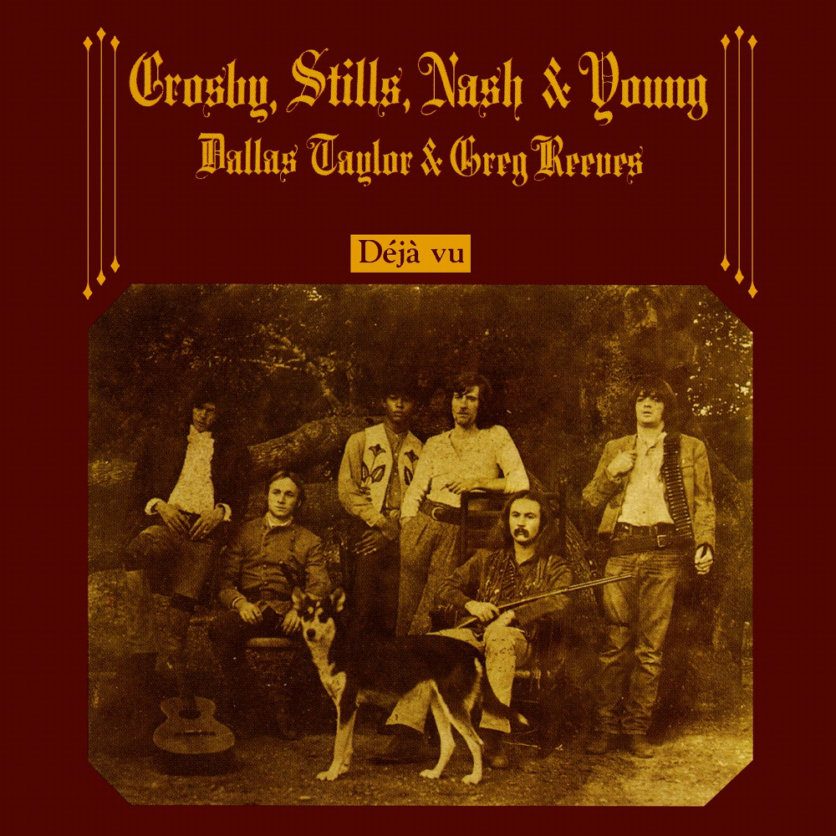 Crosby's biggest track as a band member on Spotify is Our House (1970) by Crosby, Stills, Nash & Young (i.e. Neil Young), with just over 75 million plays.
Crosby, Stills & Nash's Helplessly Hoping (1969) comes in at No.2, with just over 73 million plays.
According to Crosby's own per-stream Spotify estimate, 75 million plays would have generated a lifetime recorded music payout of around $300,000.
Yet both Our House and Helplessly Hoping appear on albums whose master rights are owned by Atlantic Records / Warner Music Group.
---
Crosby's biggest streaming track as a solo artist is Music Is Love (1971) with just under 10 million plays on Spotify. The recorded music rights to that track are also owned by Atlantic/Warner.
When a fan tweeted "I hope you got the same deal Bob got!" earlier today in reference to the Dylan Universal buyout, Crosby replied: "Not a chance".
And when another tweeted, "Aren't you worth millions? Is this like Metallic[a] complaining about Napster?", Crosby simply responded: "I am not."Music Business Worldwide