MBW's World's Greatest Managers series profiles the best artist managers in the global business. Here, we speak to David Benveniste, manager of bands including System Of A Down, Korn, Deftones and more. World's Greatest Managers is supported by Centtrip, a specialist in intelligent treasury, payments and foreign exchange – created with the music industry and its needs in mind.
---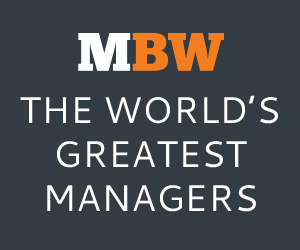 There are two types of people in this world: those who think rock is dead, and those that have met David Benveniste.
Because the manager – known to everybody in the business as Beno – is such an enthusiastic evangelist for all things rock and metal that spending just a few minutes in his company would be enough to convince even the most cynical, rock-is-all-over naysayer that the genre is not just alive, but kicking hard.
And Benveniste himself is living proof of rock's continued vitality. Since guiding System Of A Down to global stardom at the turn of the century, he has built one of the heaviest, loudest artist management empires on earth.
The roster for his Velvet Hammer Music & Management Group reads like a fantasy Download / Welcome to Rockville line-up; as well as SOAD, he also reps Korn, Deftones, Alice In Chains, AFI and has just signed Avenged Sevenfold.
Throw a stick at any moshpit and you'll almost certainly hit someone wearing one of his band's T-shirts.
Benveniste grew up as one of those rock kids in Beverly Hills, attending the notorious 90210 High School (he quips that the show's Brandon Walsh character, played by Jason Priestly, was based on him) and becoming a Sunset Strip scenester by the time he was 15.
As hair metal gave way to grunge, Beno was inspired to join the industry. After college, he became friends with a member of pioneering rap-metal act called Proper Grounds. The band signed to Madonna's Maverick Records and while, ultimately, they didn't make it, a couple of years later his friend in the band tipped Beno off about "these four Armenian guys in North Hollywood playing crazy heavy music with time signatures you've never heard before."
A couple of meetings later, Benveniste was so convinced of the band's importance that he persuaded his father that, rather than pay for him to go to law school, he should lend him $15,000 so he could "figure out how to make them the biggest band in the world."
That band, of course, was System Of A Down and Benveniste Jr rapidly made good on his promise. His Dad had his money back just 18 months later and, following the release of their 2001 classic second album, Toxicity, which caused a riot in Los Angeles when 10,000 people turned up to a free album launch gig, System became the hottest band in metal.
The Velvet Hammer stable now reverberates to the sound of multiple bands, each one just as influential. Along the way, Benveniste also pioneered digital marketing techniques with his StreetWise Concepts & Culture agency and set up publishing and recording interests. He even initially signed the not-very-metal OneRepublic to Velvet Hammer for records, having seen them play Apologize at LA's Key Club ("I was like, 'If this isn't a hit, I don't know what is!'"), although they only hit paydirt later on Interscope.
---
Nowadays Beno balances artist management with sidelines as a real estate investor and art collector, but his commitment to rock is every bit as intense as it was in the days when, at the peak of nu metal mania, he very publicly feuded with Fred Durst.
It all kicked off in 1999 when Benveniste signed alt-metallers Taproot to Atlantic from under the nose of the Limp Bizkit frontman, who was also an Interscope exec at the time. A furious Durst dropped SOAD from the Family Values tour in revenge, but two decades on, Beno can laugh about it. "I love a good scrap, so it was fun," he grins, "But we're all friends now."
Such metal machinations would probably not make the same waves these days, but Benveniste insists rock music can still regain its former cultural cachet.
"I've never once felt that rock is dead," he laughs, as he settles down to talk to MBW in Velvet Hammer's art-strewn LA office, not far from the Strip where, as a teenager, he used to blag into the Whisky a Go Go and the Rainbow Bar & Grill. "That's a cliché, a tagline. If I have anything to do with it, we will get back there, that's for sure…"
---
MANAGING SYSTEM OF A DOWN MUST HAVE BEEN A STEEP LEARNING CURVE…
I was just on the hustle. I remember going into early internet chatrooms on a little dial-up modem and writing, 'Has anybody heard of SOAD?' They were like, 'No, what's that?' 'Call this number…' They'd call my number and I'd play the music down the phone, then send them a tape.
We had this list of kids across the world, creating organic chatter about this crazy band. Then when they got their record deal at Columbia with Rick Rubin, Rick really got it. [He knew] it wasn't about radio, it was about culture. It was in the contract that we wouldn't even go to radio until the band had scanned 75,000 records.
We wanted it to be saturated before we went to radio, because we knew radio would be scared of it. Whereas if the streets were thriving and those phones went nuts when they got on the radio because there was a real culture building, we would win. And that's exactly what we did.
---
---
SOAD'S TOXICITY FAMOUSLY HIT NUMBER ONE ON 9/11. HOW WEIRD WAS THAT?
It was surreal. I was inexperienced and we were all riding a rocket, trying to work out how to steer it. All this political stuff was going on, the band was out-of-nowhere huge and we were all overwhelmed with stimulus.
We were excited about what was happening with the band but, at the same time, there was a list of 100 songs that had to be pulled off the radio and System's was one of them… Ultimately, it brought more attention to the band. We had this incredible piece of art and I just wanted people to hear it – and the more people heard it, the bigger the band got.
---
AFTER THAT, DID YOU THINK YOU HAD MANAGEMENT CRACKED ON PRETTY MUCH YOUR FIRST GO?
Well, when I look back, nothing was easy with System. What makes them magic is there's a beautiful tension [within the band. Sometimes it works in our favor and sometimes it doesn't.
Do I wish SOAD was more of a normal behaving, touring, record-making band? Yeah, I would love to have more records and more touring by this band. But they are who they are and, as difficult as it was, on the flipside it was the most special thing ever too.
What they represent musically, artistically and when they do play is so special, I guess it all works out. Because management is a very hard job. I happen to be extremely emotionally invested in the bands I sign. I don't sign anything I don't love, or don't believe in. I've never chased money; I believe if greatness is achieved, money will follow – so chase the greatness.
---
IS IT DIFFICULT MANAGING SO MANY HUGE BANDS IN THE SAME GENRE? AREN'T THEY COMPETING FOR THE SAME OPPORTUNITIES?
It can be tricky if you don't deal with it the right way. But that was always my goal for Velvet Hammer: to [represent] the most important, influential and timeless bands in their verticals. We have bands that will play together and it's a discussion that we have to have – do you want to play with them? If you do, here's what we're thinking, here's what the promoter feels should be the line-up, let's talk about it…
Years ago when I had Korn and Alice In Chains do a US tour, there were some… prickly feelings in the beginning. So the discussion for both bands was about what it would mean and what it would yield. And, at the end of the day, it was one of the greatest tours both bands did.
They both killed it on merch, we sold 12,000 tickets a market, it was amazing. It doesn't go without peril, but I knew it was the right thing for both bands, I knew it was 1+1 = 3.
---
HOW WOULD YOU DESCRIBE YOUR MANAGEMENT STYLE?
I don't manage conventionally, I manage spiritually, through vision, energy, belief, hope and just straight will.
If you said to me, 'Beno, do me your P&L from the last few years and your projections for next year,' I'd fail. I don't even know how to do an Excel spreadsheet. But I can tell you, from day one we've been in the black. And it's not because I'm some CEO, it's because of the art, the inspiration, the vision, and having the nuts to fucking say, 'Fire me if I'm wrong.'
---
THAT SOUNDS LIKE A POTENTIALLY HIGH-RISK STRATEGY…
Each band deserves to have the best manager for that band. I love all the bands I work with and if there's a better manager for the band, they should be with them – that's their career, their life, their livelihood. If I'm the best manager, then the results are going to be there. If the results aren't there, they will go. I live on that edge, I don't take anything for granted.
I was managing Smashing Pumpkins for six years, we had a great run and then we broke up. Billy Corgan is better suited to another manager. That's OK. I love Smashing Pumpkins and I wish them well, but our cultures didn't see eye-to-eye on what to do.
---
YOUR STREETWISE AGENCY WAS WORKING ON SOME HUGE ACCOUNTS IN THE '00S. WHY DID YOU WALK AWAY FROM THAT BUSINESS?
I came into the office one day and had this crazy out-of-body experience like, 'I'm 35 years old, I have 35-40 people working here, I am losing my grasp of the creative aspect of a being music manager, I'm talking to people for hours a day about finances… This isn't me.'
I'm not a CEO, I'm not a tie guy that talks about P&L and goes and meets with Chief Marketing Officers. I'm a music guy. Put me in the studio, let me create tours and logos, talk to the band about middle eights and get down and dirty about marketing plans. That's what I like to do.
---
WHAT DO YOU SAY TO PEOPLE WHO THINK ROCK IS DEAD?
They say that ignorance is bliss, right?
I've been told for 20 years, 'What are you going to do Beno? There's no streaming and it's all about SoundCloud and hip-hop and pop…' But I just keep on my path. Selling 50,000 tickets the other week with SOAD and Korn in LA, that was pretty great. Deftones are on the road doing $30 a head in merch on a sold-out tour. The Korn and Evanescence tour is fucking blowing up, Alice In Chains…
Maybe rock is not the talk of the town, maybe the streaming world is keener on hip-hop and pop. Fine, I'll take the long win. I want the culture and the loyalty, the ticket buyers and the merch buyers.
---
IT MUST MAKE IT HARDER TO BREAK NEW ACTS THOUGH?
Oh yeah. That's the one area where there's a valid argument that rock is not as accepted.
When I started, you had KROQ in LA, arguably the most influential station in the country. Twenty years later I can hardly find a guitar on KROQ. Fans want it but there's a disconnect on their reports that maybe it's not as cool in the quick fix Instagram world or whatever.
I could go on the KROQ playlist and name five acts that can't sell out the fucking Troubadour, while Deftones sold out the Greek Theatre in one week at 6,000 tickets, and could have done two. So what is cool really? Is cool selling tickets, or is it when your friend says 'Look at this picture of this guy with tattoos on his face?'
---
DO YOU HAVE A VIEW ON THE CATALOG RIGHTS SALE BOOM THAT HAS TAKEN PLACE IN THE PAST FEW YEARS?
Every band is different. Some are adamantly against catalog sales and some are like, 'If the check's big enough and the partner's right, we'll do it.'
We've looked at a couple, we've done one and we've denied a few. The good thing is, if I do my job and the band does their job, [the music] only goes up in value. I don't think there's a rush. The worst thing that happens is you keep an incredible catalog that's an annuity.
---
IF YOU COULD CHANGE ONE THING ABOUT TODAY'S MUSIC INDUSTRY, RIGHT HERE AND NOW, WHAT WOULD IT BE AND WHY?
I wish the music industry would have a better sense of artist development, the way it used to. Younger artists don't have as much of a shot as bands did 20 years ago.
The need for instant gratification [today] means sometimes it's 'Right here, right now' versus, 'Let's do it slowly and make it a career.'
Artists deserve the dollars, the time and expertise to create a long-term plan that serves them.
---
ARE YOU FRIENDS WITH YOUR ARTISTS?
System are family, they're my brothers. [Korn's] Jonathan Davis is one of my dear friends.
I love my bands, but they hired me for a reason and I need to fulfil that and be whatever it is that each band needs me to do. So yeah, we'll go to dinner, but in 25 years of management you've never seen me fucking wasted with my artists. That's just not what I do. I'm very serious about my business and I talk to my artists about everything, from life to family to loss to music.
We're very tight but my relationship is based on a code of respect and understanding and that's what I've always kept. I'm not going out doing debauchery with them. I don't believe that's what they hired me to do.
---
WHAT HAPPENS WHEN YOU DISAGREE WITH A CLIENT?
I'm not a manager who acquiesces out of fear; I'm a manager who wants to earn the trust of the artist. That takes time and having conversations that may not be pleasant about a tour, a song, whatever it is. I want to be an asset to the band. I can't sleep at night unless I feel like I'm an all-star partner to whoever I do business with.
It's a lonely place sometimes; you're out on an island and you're the first to get blamed and the last to get praised – that's what management is! But dude, standing on stage watching 60,000 people go nuts at a festival when one of our bands headlines, what more do you want as a manager?
If I got fired today by every one of my clients I'd say, 'I was so lucky, what a run we had.'
---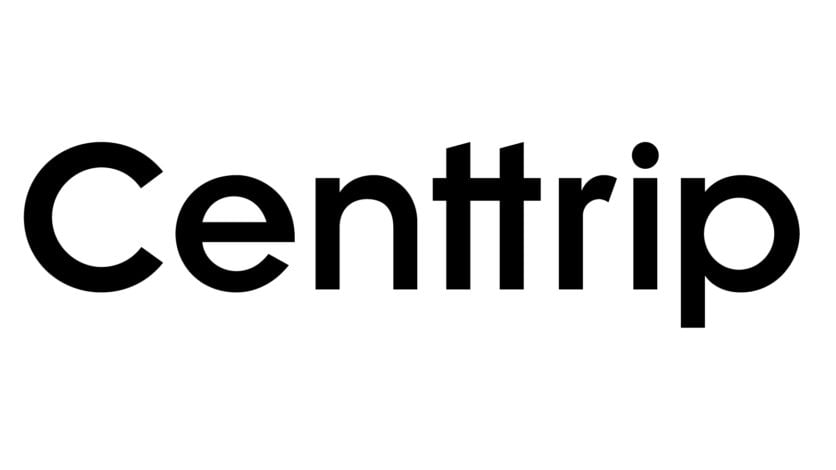 A specialist in intelligent treasury, payments and foreign exchange, Centtrip works with over 500 global artists helping them and their crew maximise their income and reduce touring costs with its award-winning multi-currency card and market-leading exchange rates. Centtrip also offers record labels, promoters, collection societies and publishers a more cost-effective way to send payments across the globe.Music Business Worldwide