Over the past 10 years, Dave Pichilingi has established Liverpool Sound City as one of the leading music festival conferences in the UK and cemented it as a permanent fixture on the international music business calendar.
This year's anniversary event takes place at Liverpool Waters and Clarence Dock on 25 – 28 May.
It will see the usual mix of established and up and coming artists gracing Sound City stages across Merseyside, while music execs from around the world will catch up during the Sound City + conference and, if previous years are anything to go by, probably do a deal or two as well.
---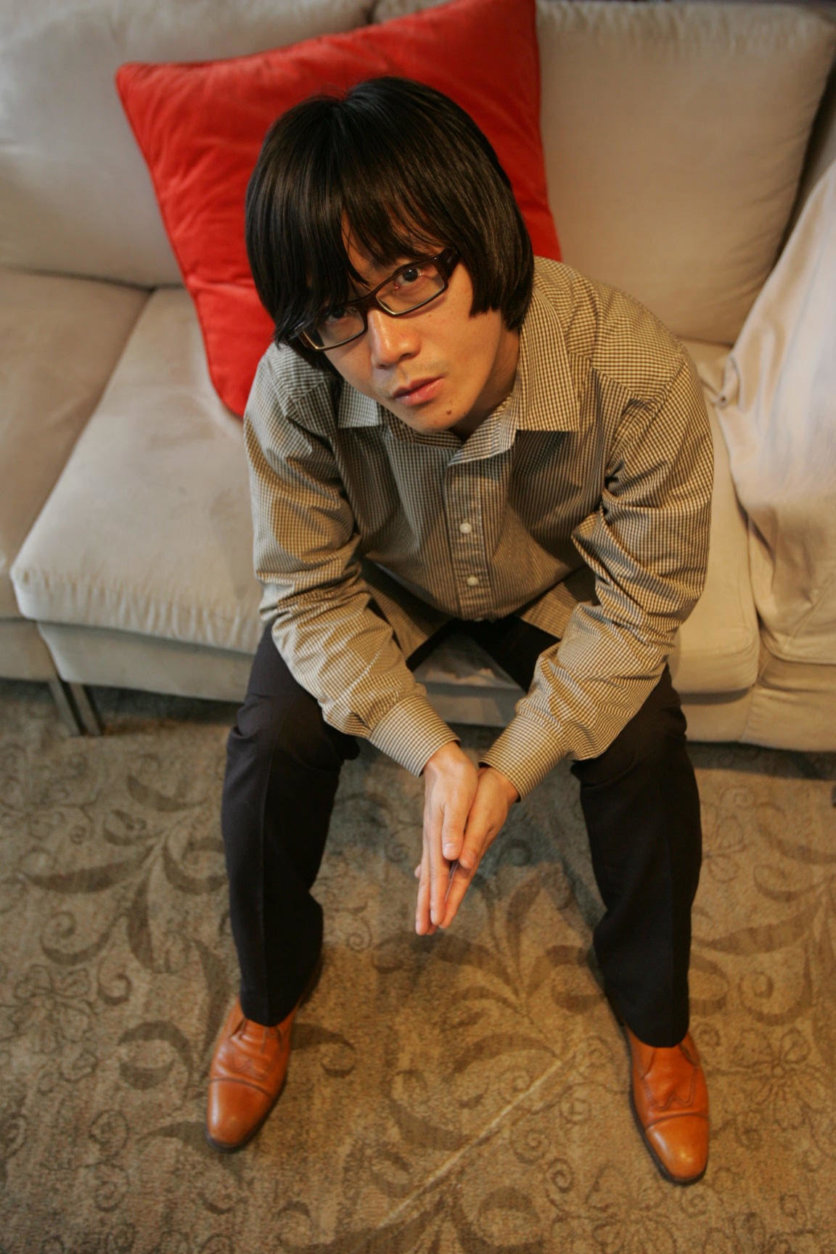 The 2017 edition of Sound City promises to be particularly special, however, because it will benefit from having a new strategic partner at the table: Chinese music powerhouse ModernSky Entertainment.
The company's founder LiHui Shen (pictured inset) agreed to buy out previous Sound City stake-holders Ingenious Media ahead of last year's festival, but now the new relationship has had a good 12 months to bed in.
And Pichilingi couldn't be happier. For those not familiar with Modern Sky, it's the largest independent label in China, with more than 70 artists on its roster, as well as being the mammoth territory's biggest festival promoter. Its flagship event, the Strawberry Music Festival, hits 20 cities across China.
Add a US label arm, a host of other Modern Sky Festivals in other territories around the world, venues, radio stations and online assets, and Modern Sky is a bone fide entertainment juggernaut.
And it's still growing, with LiHui Shen having asked Pichilingi to open a ModernSky UK office as part of the Sound City deal.
During what is becoming an increasingly crowded schedule, Pichilingi found the time to sit down with MBW and talk about Sound City's 10th year and ambitious plans for ModernSky Entertainment in the UK and Europe.
---
Liverpool Sound City celebrates its 10th year this year, what are some of the highlights for you in the 2017 edition?
We've got a great artist line-up this year with acts such as The Kooks, The Kills, Cabbage, The Cribs, The Human League and loads of up and coming artists.
One thing I'm particularly excited about is that we're hosting the only European show for the 50-year celebration of the Velvet Underground Andy Warhol Banana album. The only other place you'll be able to see that is in New York later this year.
Liverpool Sound City has always been about championing new talent, but we also want to present artists that inspired young kids to create music. To host the 50th anniversary of what was probably the most inspirational album of that kind is a wonderful thing. It'll be a stand out moment.
---
How has Sound City evolved over the 10 years compared to what you envisaged?
I think the core values have remained the same.
When we set it up we wanted to shine a beacon on the north of England and the great amount talent that was coming out of the region, and I suppose to put Liverpool on the map in terms of looking forwards instead of backwards as a truly international music city. I think we've achieved that aim over the years, Liverpool Sound City is a major feature in the international music business calendar.
"We think we've generated around £25 million on contracts signed at Sound City over the years."
One of the areas that has really grown over the years is the international side of the event. We have nine or ten international stages at Sound City this year, and that really cements how important we've become in terms of global business delegates and artists. They now see Sound City as a way to connect with other music players from around the world.
We work with most trade bodies of the key territories around the world now. They've made it part of their agenda, their strategy, to give artists, managers, record labels, whoever it might be, funds to attend Sound City. We get some support from UKTI and we're measured on the hard output of the event, which generally means exports, imports and contracts signed. We think we've generated around £25 million on contracts signed at Sound City over the years, so you can see why music trade bodies worldwide consider it a worthwhile investment.
---
There was big news in April last year when you announced ModernSky Entertainment buying Ingenious' stake in Sound City. How did that happen and what do they bring to the table?
I sold a percentage stake in Sound City to Ingenious Media several years ago. We eventually decided that both parties wanted to go their separate ways, so I was looking for a partner to come in and buy out Ingenious.
I was actually introduced to ModernSky by Seymour Stein. I went to meet the CEO, Shen LiHui in Helsinki a couple of years ago and we got on really well – both on a business and cultural sense. We both had the same passion, energy and fire for bands, music, art, film and culture in general.
"I was actually introduced to ModernSky by Seymour Stein."
From that meeting, LiHui agreed to buy out Ingenious Media's stake directly.
So ModernSky now owns that part of Sound City, but also as part of that deal I agreed to build the ModernSky brand outside of China.
---
Can you give us a brief sense of ModernSky's stature in China?
It's currently the largest independent record label and festival promoter in China. LiHui is a very important player in the entertainment business over there, but he's also very ambitious and wants to grow ModernSky in the rest of the world.
So we've created ModernSky UK, which is first and foremost a record label and publishing company, but there's also the intention to grow into other areas over the coming years – hence why it's called ModernSky Entertainment.
---
You refer to Modern Sky as an independent but it sounds like an entity with some clout…
Absolutely. When I say it's the largest festival promoter in China, to give a sense of that, across all the festivals that ModernSky owns, it sells around 4.5 million tickets a year in China.
They also own a whole host of venues, radio stations, TV stations and online assets.
They're a very powerful player already in that market and in fact just went through a round of investment with a company called Fosun, which has given them a considerable war chest that will allow them to compete with any major in the areas they're operating in.
---
What kind of success has ModernSky had with its label operation in China to date?
The label was the first thing that LiHui set up and it's now celebrating its 20-year anniversary. Today they have over 70 artists signed to ModernSky in China with 250 albums under their belt collectively.
"in China ModernSky are not just the record label – they're the publisher, the manager and the agent."
Like everywhere else in the world, the record business is not without its problems in China, so they're trying to make sense of that, but I think what needs to be understood is that in China ModernSky are not just the record label – they're the publisher, the manager and the agent. We talk about 360 deals, but in China it's more like 720 when it comes to the kind of agreements that are done over there.
---
In terms of your remit in the UK, what are you looking to achieve and who are you looking to work with?
We're working on a three to four year break even period with the artists we're working with.
We have a three-pronged strategy really:
Firstly, we're working with brand new artists. We're looking to sign acts that we believe have a chance in the marketplace over here. We're not genre driven, we're just looking to work with artists that we love.
The second aspect is to work with artists that are more established, what some might call heritage acts, who we feel we can reinvent and reinvigorate their back catalogue and their career.
Beyond that, we're looking for partnerships where we might acquire a slice of another business, be it catalogues or other companies that would complement what we're trying to do in ModernSky in the UK and Europe.
---
Is there anything in particular that you've found interesting in the way Chinese music executives approach things?
LiHui has a very open minded approach. He's very commercially savvy but by the same token he's got a very pragmatic and artist-focused view when it comes to the way he constructs deals.
He can walk around the streets of Beijing and get mobbed by people. He's such an icon out there, because he was in a band himself. He approaches the business side of it with a very artistic view.
"LiHui can walk around the streets of Beijing and get mobbed by people. He's such an icon out there."
Testament to that is that he's still working with artists that he signed 20 years ago – they're still with ModernSky and continue to make money from their records and live careers.
Friendships, relationships, loyalty and trust are very much things that are woven into the way the Chinese do business and they're very much part of ModernSky.
---

What can you tell us about the acts you've started working with at ModernSky UK?
We've signed several new and emerging acts so far. What we were conscious of doing was making sure we built a base of credibility both among consumers and artists, so we've very much gone for acts that will help us do that. We've got a girl called Pixey (pictured) who a lot of the majors were chasing, and a young rock band from Liverpool called Fuss who are playing a lot of festivals this year.
We've got a band from Glasgow called Catholic Action who were working with Sony on some build up singles and we've brought them over – theirs will be the first album we're working on. Then we've got a very young band called Violet Youth who aren't a million miles from acts like Echo And The Bunnymen. They're the first band that we took over to China at the end of April.
We've also just licensed a band called Sugarmen from Sire for everywhere outside of America.
We've just signed The Christians as well. They're in the studio doing reworks of their greatest hits with a choir and full orchestra, which will be released later this year.
---
You mentioned taking bands over to China. How big an incentive is that link for the people that sign to you?
It's absolutely huge. We've got money to put into marketing and anything else that's needed for a successful campaign, and we've got really strong distribution and label management there but, beyond that, what we can offer that nobody else can is that pipeline straight to the heart of China.
It's something that no other independent or, dare I say, even major record company can offer like we can at the moment.
Coming the other way, it's also our ambition to break Chinese acts over here. Earlier this month we released the first track on SoundCloud from a band called The Re-Tros, who come from Beijing.
"we've got really strong distribution and label management there but, beyond that, what we can offer that nobody else can is that pipeline straight to the heart of China."
They sing in English, have been hugely successful in China and have a very strong back catalogue that has achieved great things in certain Asian markets, but they haven't had much oxygen in the West.
We're working with them now on their new album and we're going to be doing a co-ordinated release in New York alongside the release here in the UK and Europe in September.
They'll be at Sound City as well as a few other shows in the UK and US.
---
Does this also mean that we could see Sound City spreading into new territories around the world?
Absolutely. What this will tail into is a joint festival plan with ModernSky Sound City events popping up in various international territories.
We've done some boutique events in New York over the past seven years already, but we're talking about launching something quite significant there over the next few years as well building events in China and other European territories.Music Business Worldwide