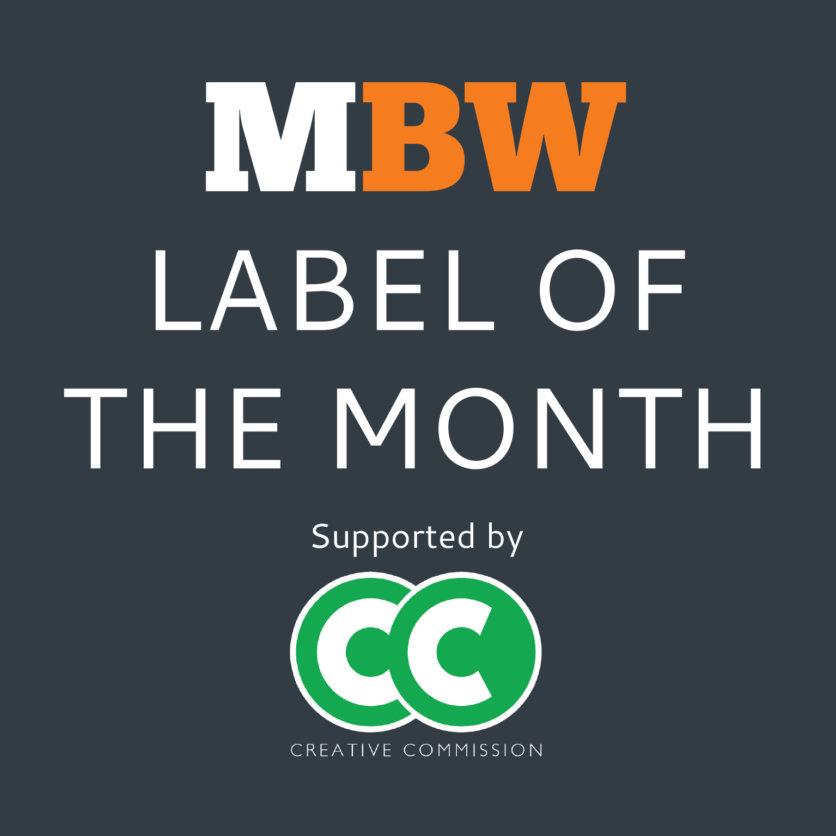 "I told my brother when we started this business, whatever he did, not to get his long-term girlfriend pregnant.
"Within about three months, he was expecting his first child."
---
The career of British dance gurus Disclosure hit new heights on Saturday (October 24).
Butchering comparisons with shoddy EDM just-press-players, the duo coolly conjured up a pounding hit parade at Madison Square Garden.
A capacity crowd went nuts; New York was theirs.
As Sunday morning dawned, Disclosure – aka brothers Howard and Guy Lawrence – won't have been the only siblings pinching themselves at how far they've come.
Ben and Daniel Parmar stand on the cusp of five years since they launched PMR.
Their label has delivered the world Disclosure's two UK chart-topping albums, in addition to a string of ingenious records from the likes of Jessie Ware, Dornik, Jai Paul and Julio Bashmore.
Like all the best stories, PMR's concludes with triumph.
Like all the best stories, it begins with a cocktail of insecurity, pressure and unpromising amateurism.
---
It's early 2011. Ben has quit his comfy A&R job at Universal's Polydor to follow his dream: launching a music company which thrusts the best of the underground into the heart of the mainstream, just like his heroes at Def Jam, Creation and Rough Trade before him.
Ben has convinced his brother to join this mission.
Daniel Parmar leaves behind a soulless admin temping job in the bowels of the NHS. He is glad for the chance to risk it all, to escape employment as necessity, following a disillusioned exit from the British television industry.
PMR has no fancy office, no keen-eyed staff, no comforting salary.
The Parmar brothers are working out of their mother's living room in Acton, their perpetual hunt for earth-shattering talent heckled by a domestic daily soundtrack of hoovering and over-excited dogs.
Kensington High Street it ain't.
---
Things are barely in motion when Daniel takes his brother out for lunch and tells him, no pressure or anything, but another human is about to become entirely reliant on us for financial security.
"I cried with surprise, happiness… and quite a lot of terror," remembers Ben. "We were running a properly renegade operation at this point."
He needn't have worried.
Popular culture was thirsty for PMR. The Parmars just didn't know it yet.
"The charts have opened up to loads of acts who may not have prospered if not for PMR."

Ted Cockle, Virgin EMI
As Ted Cockle, Virgin EMI President, observes: "Art and commerce beautifully collided in the west London front room of the Parmars' house at the turn of the decade.
"Listening habits of a nation change quickly and, without trying to overstate, it was PMR – with Disclosure and Sam Smith, Jessie Ware, Bashmore and T Williams – that threw a massive spotlight on a totally different part of the dancefloor.
"They have ushered in beautiful music that warms hearts and corners of clubs alike.
"The charts have opened up to loads of acts who may not have prospered if it wasn't for PMR."
---
Just like their star act Disclosure, it's hard to picture a world in which a melding of the Parmar brothers skillsets wouldn't result in some kind of ascendancy.
Ben is the zeitgeist-sniffing A&R hound, his jitterbug intuition constantly rooting for the pulse of a scene.
Daniel, by contrast, is PMR's pragmatist – what he calls his brother's "rudder".
"Ben is a very fearless person. He figures out what he wants and just runs at it."

Daniel Parmar, PMR
"Ben's very similar to our mum," says Daniel. "He's the creative energy, a very fearless person; he figures out what he wants and just runs at it.
"We manage artists together, but I'm almost like his manager."
As Ted Cockle rightly notes, the tessellation of this fraternal Yin and Yang has unleashed an irrevocable impact on modern pop.
Toiling in their mother's living room, newborn wailing, dogs yapping at their feet; it all seems like a rather long time ago for PMR – a label poised for its a momentous US breakthrough any time now.
---
The Parmar brothers first found independent success in the world of artist management, where Ben gleaned the motivation to take the scary jump from major label worker bee to headstrong entrepreneur.
"The trigger was coming across Jai Paul in 2010 while I was still at Polydor," he notes. "I'd had a tip-off about this kid, and when he played me some songs, they blew me away.
"I was so inspired. It gave me the confidence to think: 'I've got to do this."
Ben admits that his pitch to Jai Paul– now one of the most exciting artists signed to Richard Russell's XL Recordings – "probably sounded pretty sketchy".
"He was amazing and I didn't even have a proper company yet. But he could see I was hungry and ambitious. He was willing to take that risk."
"I was so inspired by jai paul's songs. That gave me the confidence to think: 'I've got to do this.'"

Ben Parmar, PMR
Management client secured, PMR got motoring.
Both Parmars quit their day jobs, and pivoted between two on-the-fly HQs: their mum's lounge sufficed for paperwork, but East London clubs gave rise to their aural firepower.
PMR's very first label signing was Bristolian producer and DJ Julio Bashmore – aka Matt Walker.

Bashmore, whose sound melds everything from Chicago house originators to euphoric soul and even obscure Nigerian boogie, set a lasting blueprint for PMR's principles: inventive, euphoric dance music proudly riveted with pop charm.
"We started managing Bashmore and putting a few singles out on different indie labels," says Ben.
"One day he sent us four tracks, all of which were absolutely brilliant – super-fresh, while reminding us of French classic house records.
"We asked if we could release them ourselves and he agreed."
In January 2011, PMR0001 arrived: Julio Bashmore's Everyone Needs A Theme Tune.
Warmly received by critics and clubbers alike, the EP contained Battle For Middle You, which quickly became a huge UK club hit.
The music business's big boys started to take notice.
"It was a good omen," says Daniel. "The whole label has just snowballed from there, really."
---
Where it snowballed next was right into one of the most celebrated British soul singers of this century: South London siren Jessie Ware.
Ben recalls his first meeting with Ware, now two acclaimed PMR albums to the good: "I was sent a demo of this girl; you could hear the voice was great but the song wasn't the best.
"I went to meet her, expecting the usual half hour of airs and graces. We connected immediately, spending hours talking about music. She was very excited about the electronic underground stuff PMR was into."
"Ben and daniel are living proof that if you put musical credibility before anything else, true success will follow."

Mark Gillespie, Three Six Zero

Ware's own musical aspiration was intriguingly schizophrenic: an amalgam of smooth, synthy Sade-esque soul with bass-driven electronic flourishes.
One snag: she didn't have any songs ready for a debut album. Ben Parmar didn't care. He signed her almost immediately.
In an approach that typifies PMR's A&R courageousness, Ben had all he needed: an artist with ideas far beyond 'make me a star' – and a mushrooming talent to savour.
"Part of our model from the start was not to get caught up in over-inflated hype deals," he explains.
"We want to afford our artists the opportunity to make second records, even if they don't set the world alight at the first attempt.
"Getting in early allows us to be immersed in real artist development, which sometimes feel like a redundant couple of words at a major label."
He adds: "PMR was spawned out of us not being afraid to mix things up – to cross-pollinate underground producers and singers with pop sensibilities."
True to form, Ware picked an unlikely candidate – Austria-born Dave Okumu, multi-instrumentalist and former The Invisible frontman – to man the desk for her debut LP.
Meanwhile, PMR hooked her up with Julio Bashmore. They clicked immediately, and wrote standout track 110%.
Within a year of its release in August 2012, Ware's debut album, Devotion was a UK Top 5 hit with a Mercury Prize nomination in its locker.
Her follow-up LP, 2014's Tough Love, was another UK Top 10, earning yet more widespread plaudits from the critics.
It also made a promising ripple in the States, going Top 50 on the Billboard 200.
---
It was ultimately because of PMR's belief in Ware that the label signed Disclosure, and gate-crashed pop's top table.
"It all happened off the back of an incredible remix they did of Jessie's track Running," recalls Ben.
"Jessie kept telling us how good these kids were, so we gave them the chance to rework her song."
He adds: "We went to meet them in a pub in Soho, and they made us listen to their remix on headphones. From 30 seconds in, we were blown away."
And so begins phase two of PMR's success: when its founders' brave, uncustomary early signings began to draw in other similarly anomalous talents.
Just like Def Jam, Creation and Rough Trade, come to think of it.
Like Ware, Disclosure didn't have any songs ready for their debut album when they signed to PMR.
An uphill A&R process could have been on the cards. But this time, Ben Parmar's instincts were quickly rewarded.
"The first full song Disclosure sent to our inbox after we'd signed them was Latch, featuring a singer we'd never heard of called Sam Smith," says Ben.
"We press play, and our jaws dropped."
After it was released in October 2012, Latch became a phenomenon. It's been streamed more than 215m times on Spotify alone.
The track announced a range of talent onto the world stage, including Disclosure and Smith plus co-writer Jimmy Napes.
It oozed both populism and intricacy – outsmarting and out-dancing a glut of copycat 'EDM' clogging up the airwaves.
"We didn't know anyone in radio, and we didn't know what anyone in radio thought about the music until we put it out," says Daniel.
"We had that fearlessness, and I think that rubbed off on Disclosure. They were making the music they had in their heads, and we loved every second of it."
Latch was refreshing, unforced and provocative. A sleeper hit in the US, it eventually climbed to No.7 on the Billboard 100 – and has sold more than 3m units in the market to date.
It was the perfect launchpad for Disclosure's debut album, Settle. Another Mercury nominee for PMR, the LP became a UK No.1 and a platinum seller.
(PMR would release Sam Smith's debut EP, Nirvana, in October 2013, but the Grammy-winning star would sign a long-term deal with Capitol Records.)
"We didn't know what anyone in radio thought and I think that fearlessness rubbed off on disclosure. They made the music they had in their heads."

Daniel Parmar, PMR
Disclosure's second album, the sultry, slow-burn Caracal, was released last month. Another UK No.1, it's now making great strides in the US, going Top 10 on the Billboard 200, while topping the US Electronic Charts.
The respect Disclosure have fostered within the global artist community is apparent in Caracal's superstar collaborations – from Gregory Porter to The Weeknd, Lorde, Miguel and, him again, Sam Smith.
"Debut albums that come out of nowhere are an amazing thing," says Ben. "When you're an artist that's resonating culturally like that, it's fantastic – but it means second records can be quite tricky things to attack.
"We had no doubt Disclosure would push things forward. They've created a perfect second step, absorbing more R&B influences out of America that reflect their own maturing taste.
"I can wait for albums three, four and five. On PMR, of course…"
---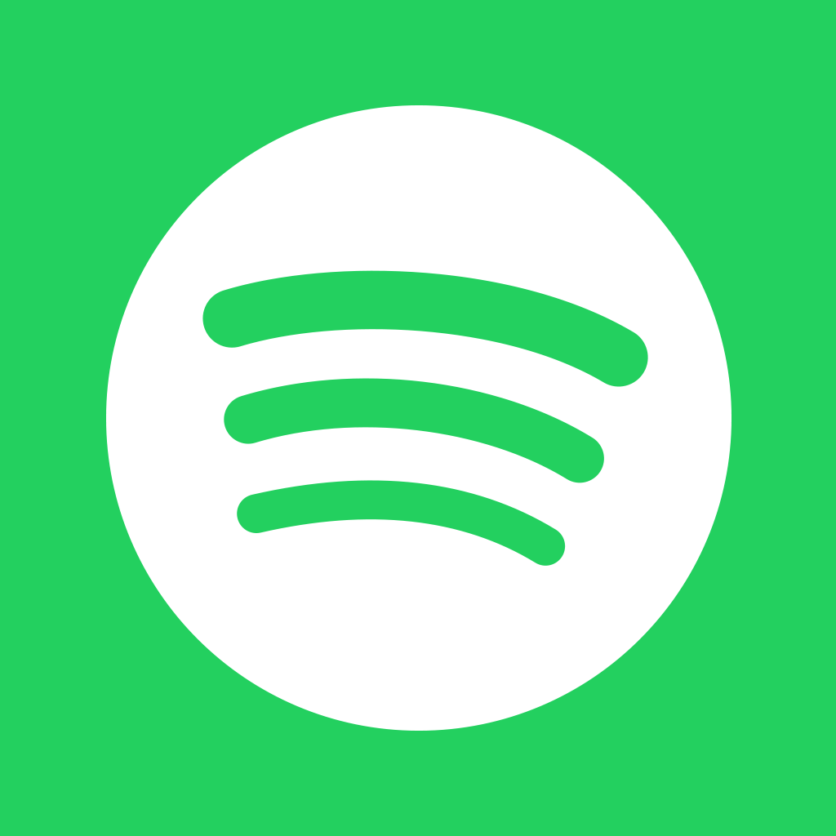 In little over four years, the Parmar brothers have stockpiled a mini-mountain of success on their own terms, but it would be imprecise to say they haven't had any help.
Since 2011, PMR's records have been issued through a global partnership with Universal Music Group – initially through Island, and now via a range of options that also include Ted Cockle's Virgin EMI and UMG's services division, Caroline International.
Ben says this major label relationship has never encroached into PMR's fiercely independent creative realm.
"We're a boutique, standalone label but we need global marketing, sales and distribution," he explains.
"We sign artists direct to PMR, develop them, incubate them and get things rolling. Then when we decide we're ready to plug into a Universal label, we have that choice."
"Universal is a really good fit for us. We love pop music and we're not scared of the charts."

Ben Parmar, PMR
He adds: "Universal is really a good fit for us. We love pop music and we're not scared of the charts. Good music should be for everyone – PMR is very much anti-that indie snobbery.
"Also, Universal have left [A&R] alone: David [Joseph, Universal Music UK boss] saw from the start that the only way we'd be able to do this was if it was on our terms.
"We bend some rules now and again and we've driven their business affairs people mad a couple of times, but it's a relationship that seems to work."
For his part, David Joseph says of the Parmar brothers: "I love their taste and ambition. Conversations are only ever about two things: music and their artists' careers.
"They naturally have a connection and communication that only close brothers can have and that emanates in everything that PMR do.
"It's a new school family business."
---
These days, that family business incorporates a thriving management division as well as the PMR label.
Alongside Jai Paul and Julio Bashmore, PMR's management clients include Two-Inch Punch – who, amongst many other hits, produced Sam Smith's smash single Money On My Mind – as well as Dornik, co-managed with Sam Denniston at Verdigris.
Ben Parmar has also recently been enlisted as manager by another PMR label signing, Jessie Ware – whom he looks after in conjunction with Mark Gillespie (Calvin Harris, Frank Ocean) at Three Six Zero Group.
"Ben and Daniel are living proof that if you put musical credibility before everything else, true success will follow," Gillespie tells MBW.
"What they have built at PMR is really special and will continue to be for a long time."
PMR's latest latest signing is another hotly-tipped dynamo with scant regard for prefab A&R regulations: pink-haired Brit rapper GIRLI, signed to another hit factory for her publishing, Stellar Songs.
Things are evidently building nicely for the Parmer siblings as they enter the second half of PMR's opening decade.
So… where next?
"The ambition is to be a proper global company," says Daniel.
His brother adds: "Disclosure breaking through in the US and Jessie getting a taste over there has opened our eye to the potential of the US market.
"We're definitely contemplating starting something in the States – building slowly but getting more of a presence."
"I love Ben and daniel's taste and ambition. PMR is a new school family business."

David Joseph, UMG
However PMR's future progresses, Ben pledges to adhere to his cast-iron rule when it comes to new artists: "You have to be original and classic at the same time."
This deliberately oxymoronic challenge really does seem right at the top of PMR's agenda.
This isn't a label that you can wow with your SoundCloud or Twitter numbers. Jessie Ware wasn't on social media when PMR signed her. Disclosure barely had a Facebook presence.
"When PMR started, lots of people in the business started making creative decisions based on data," says Ben. "I always thought that was complete crap, frankly.
"The very concept of following Shazam to sign an artist, all that nonsense, is alien to me.
"The greatest labels in the history of music were only about instinct, taste and belief. If it's good enough for Def Jam, then it's good enough for us."
He adds: "Signing an artist at PMR completely comes down to one question: me asking my brother, 'Do we love this or not?'
"Otherwise, you know… what's the point?"
---

MBW's Label Of The Month is supported by Creative Commission… a company that knows a thing or two about working with great labels. Creative Commission is a free-to-use commissioning platform which introduces labels and managers to a global community of creative talent across video, design, photography and digital – and it's benefited some of the world's biggest artists. By fostering direct relationships with creative talent, labels can save money and discover the very best creative partners for their next campaign.Music Business Worldwide