Apple Inc is one of the most successful companies in US history.
The Cupertino-headquartered giant operates across a number of verticals that include both its hardware and Services businesses.
Apple hardware includes devices such as iPhone, iPad, iMac, MacBook and Homepod. Apple's Services division houses the businesses behind platforms such as the App Store, Apple Music, Apple TV+ and iCloud.
Apple was founded on April 1, 1976 by Steve Jobs, Steve Wozniak, and Ronald Wayne.
Today, the company is led by CEO, Tim Cook.
---
Apple financial results
In the 12 months to end of September 2020, according to data within an investor update, Apple Inc posted $274.52 billion in net revenue (see below).
Some $220.75 billion of that figure came from Apple's Products vertical, with its Services division contributing $53.77 billion to annual turnover.
---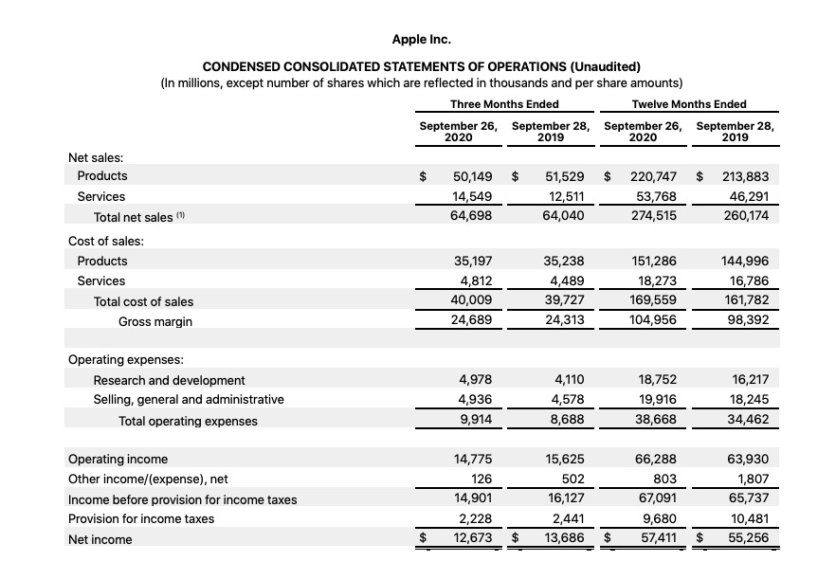 ---
Apple posted a $66.29 billion operating profit in FY 2020, with a $57.41 billion net income.
Apple Inc's cash and cash equivalent pile at the close FY 2020 was $38.02 billion, down on the $48.84 billion equivalent figure it posted at the end of the prior year.
The company does not, to date, break out Apple Music's specific revenue performance within its financial results. Apple Music's turnover is represented within the Services line of Apple Inc's fiscal breakdown.Music Business Worldwide