7digital is a UK-based music B2B services provider.
The company trades publicly in the UK as 7digital Group PLC.
In 2019, it turned over £9.3 million, with an annual EBITDA loss of £2.8 million, and an annual operating loss of £5.6 million.
---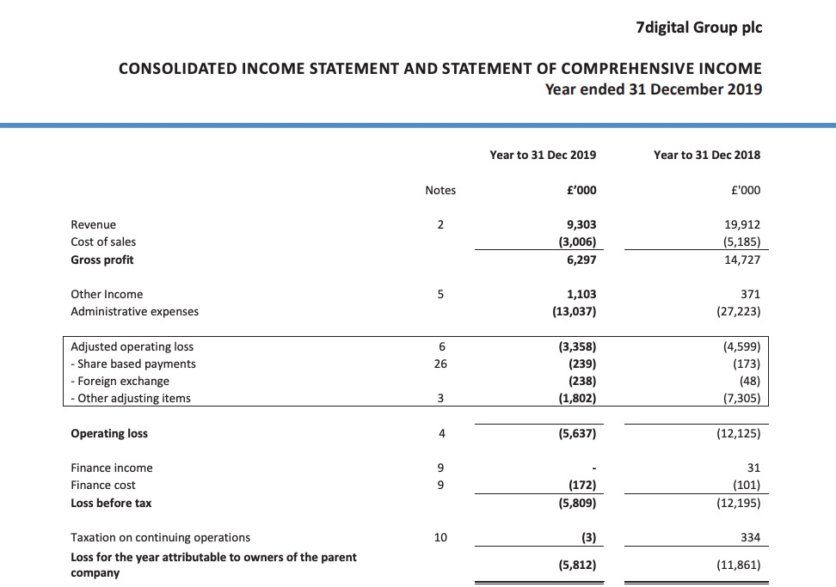 ---
In the firm's 2019 annual report, CEO Paul Langworthy wrote that, in the first half of 2019, 7digital had been "significantly impacted by the loss of our largest contract with European retailer MediaMarktSaturn to provide the music streaming service for its wholly owned subsidiary, Juke Entertainment Gmbh".
He added: "The Group had to take immediate action and agreed the sale of select technology from the company, and the transfer of staff to TDC Group for a total consideration of €1.375m. This technology, which was only used by one customer, had become unprofitable to maintain."Music Business Worldwide