MBW's World Leaders is a regular series in which we turn the spotlight towards some of the most influential industry figures overseeing key international markets. In this feature, we speak to Abuchi Ugwu, CEO of Chocolate City. World Leaders is supported by PPL.
---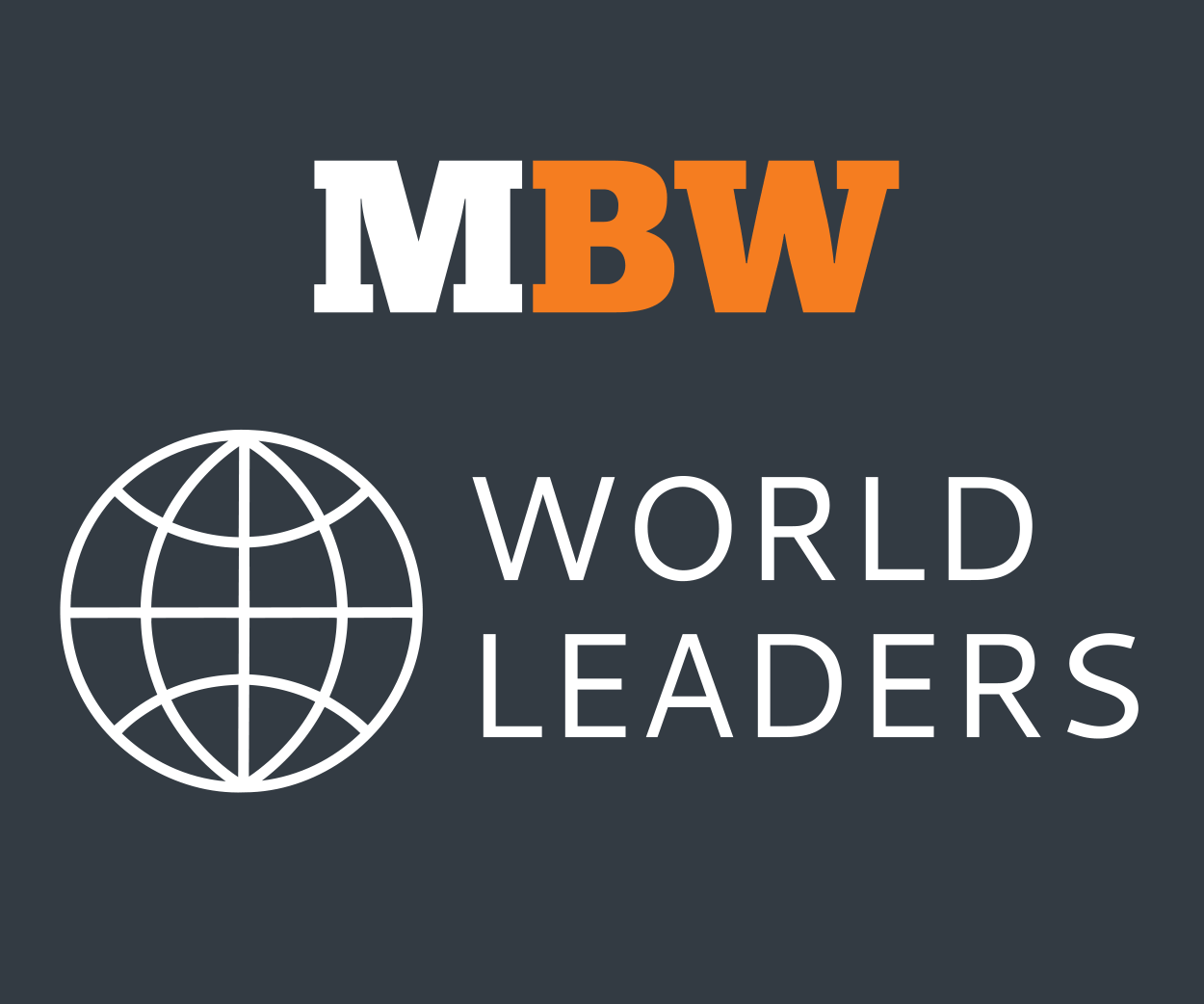 Chocolate City is one of Nigeria's largest and longest-running independent labels.
Founded in 2005 by Audu Maikori, Paul Okeugo and Yahaya Maikori, the company is headquartered in Lagos, with offices in Abuja, Nairobi, as well as the UK, US, and South Africa.
The label is headed up by music industry veteran Abuchi Ugwu, who was appointed as CEO of Chocolate City in April  2021.
Prior to taking over the leadership role at Cholocate City, Ugwu's career saw him start out as a sound engineer, working on a number of key projects for the likes of Davido, Djinee, Jesse Jagz and Ice Prince.
He's also worked as an artist manager and became Head of Business Development for Chocolate City in 2015, before leaving in 2019 to join marketing agency Bean Creative Agency as Vice President.
Returning as CEO in April last year, he told Nigeria-based publication Business Day in May, that the label is "set to create disruption on the charts on a global scale".
He added that his team's focus over the prior year had "been to rebuild the team, create great music and implement our 'ArtistCentric' strategic plan".
Chocolate City got a major global push in 2019 when it partnered with Warner Music Group, in a deal that WMG said at the time would "dramatically grow the reach of African artists around the world, and will create new opportunities for global superstars in the region".
The label also made its global ambitions clear earlier this year via a key hire in the US, with Franklin 'Twizz' David named President of Brand, Content and Partnerships in North America.
Ugwu said at the time that, "having Twizz onboard is really exciting for us as we seek to expand our base in North America and export our culture to the world".
The company's current roster of artists includes M.I Abaga, Blaqbonez, YoungJonn, CandyBleakz, Noon Dave, TAR1Q and Major AJ and was also previously home to Afrobeats acts like Ckay, Dice Ailes, Brymo, Koker, Nosa, Ruby Gyang, as well as to prominent hip hop acts Ice Prince and Jesse Jagz.
---
One of Cholocate City's biggest global successes in recent years came from Nigerian singer-songwriter CKay, whose track Love Nwantiti was released under the label and went on to become a viral worldwide hit. It's been streamed over 562 million times on Spotify alone since its release in 2019. CKay has since signed with Warner Music South Africa.
Other recent highlights cited by the label include the release of music producer Young Jonn's debut project, the Love Is Not Enough EP. Chocolate City says that the lead single, DADA, has achieved over 50 million streams so far across all platforms.
Chocolate City also notes that one of its priority artists, Blaqbonez' album Sex Over Love was named as one of Rolling Stone's best albums of 2021 so far. The project charted at No.1 in Nigeria and garnered over 50 million streams since release.
Hip-Hop legend M.I Abaga, meanwhile, released his most recent album The Guy via Chocolate City in August. It charted in over 21 countries including the UK.
Here, Chocolate City's CEO Abuchi Ugwu tells about his first year-and-a half as CEO of Chocolate City, what differentiates the label from other players in the market, and shares his predictions for music streaming's growth potential in Africa.
---
You were appointed CEO in 2021. Tell us about your objectives for the company going into the role?
When I was appointed the company wasn't in a good light (financially) and my first objective was to stabilize the company and make the company profitable for every stakeholder involved.
What differentiates Chocolate City from other players in the market?
Chocolate City is a safe haven for creatives. We care about the creative process and the brand because we believe that music is more than just the product.
One of the goals for me is to create an atmosphere where people can create freely.
---
What does Chocolate City look for in an artist?
Talent, hard work and [a] willingness to learn. And drive.
---
How hard is it in 2022 to break artists in Nigeria, Africa and globally?
In this digital age, we are not [only] fighting for your song to be played [on] radio [anymore]. Data is important. You have to think outside the box and treat every channel as important and that comes at a huge cost
---
Tell us about Chocolate City's partnership with Warner Music Group in 2019 – What have been some of the key highlights of the partnership so far?
The partnership was a very key part in the evolution of Nigerian music. Instrumental in the growth and numbers of our artists, a key highlight would be EMILIANA [by CKay].
I believe the way forward for the music business is partnerships.
---
WMG also financially invested in Chocolate City. Could you tell us more about this investment?
It is an investment and [a] partnership. Just like every partnership, there are ups and downs, but we are mutually benefitting [from the partnership] and both parties are happy.
I must commend [Chocolate City EVP] Aibee [Abidoye] and Temi [Adeniji, MD of Warner Music South Africa and SVP, Strategy, Sub-Saharan Africa] who are women in this industry and are key factors in the success of this partnership.
---
What are your views on music streaming's potential for labels and artists in Africa and what are the barriers to growth of the streaming market currently?
We have not started scratching the surface. Music streaming has proven to be important. A few years back, the [value] of projects did not reach the creators and [music] could be found [and] downloaded on random web [platforms].
But now, streaming gives [artists] the opportunity to 'eat the fruit of [their] 'labor'.
For barriers [to streaming growth], it would be payment solutions and I trust that [will] be resolved soon.
Music is one thing that unites us [across] geo-political zones and we haven't been able to translate those numbers to streams.
---
What are the biggest challenges for the music business generally in Nigeria, in Africa and globally, in your opinion?
We have a huge problem [with] payment solutions and [we need a] proper touring system.
There's a lack of [touring] structure locally and not a fair share of dividends [in return for] what is invested.
I could also say [the industry is] oversaturated but that's another conversation.
---
What would you change about the music business and why?
[I would] level up the playing field and give rappers a chance to stand against their counterparts in other genres. Afterall, Africa is much more than Afrobeats.
---

World Leaders is supported by PPL, a leading international neighbouring rights collector, with best-in-class operations that help performers and recording rightsholders around the world maximise their royalties. Founded in 1934, PPL collects money from across Africa, Asia, Australia, Europe, and North and South America. It has collected over £500 million internationally for its members since 2006.
 Music Business Worldwide