The world of 'social music' startups backed by mountains of money is having a bumpy ride.
Just under four weeks ago, UK company Crowdmix fell into administration having burned through more than £14m ($18m) in VC funding.
Now, another high-profile startup – Los Angeles-based Bkstg – has parted ways with both its CEO and President.
In a statement to MBW, Bkstg said the duo's "lack of music industry experience had become an issue… given [our] deepening relationship with the key music stakeholders".
Unlike Crowdmix, Bkstg's app has publicly arrived – it did so in April – and the company tells MBW it's 'on track to report circa $10m in revenue in 2016 with over 120 artists on the platform or soon to be launched'.
---
Bkstg was unveiled in July last year, pitched as a new tool to allow fans to directly communicate with artists. It boasted some impressive early commercial credentials.
The company attracted $20m in launch funding, bankrolled by the likes of Live Nation as well as Scooter Braun Projects  – the parent company of the management firm which looks after Justin Bieber, Ariana Grande and Kanye West.
Other investors included Modest! Management and Three Six Zero, plus Global Group, Mark Cuban Company and Deep Fork Capital.
The former Chief Marketing Officer of AOL, Erika Nardini, was named as Bkstg's President and Chief Revenue Officer.
She reported into the startup's CEO, Ran Harnevo – another former bigshot at AOL, where he worked as President, Video until late 2014.
---

MBW can confirm that Nardini and Harnevo (pictured inset) both left Bkstg last month, just one year after they joined the company – and three months after Bkstg's app publicly launched on iOS and Android.
We've also established that former Three Six Zero Group COO James Sealey remains at Bkstg.
British exec Sealey joined the startup as SVP of Business Development and Head of Music in October last year.
He has stepped up to COO in the wake of Nardini and Harnevo's departures.
Meanwhile, Ori Birnbaum – Bkstg's founder and Chairman – has moved into an executive role.
The company tells MBW that "additional music industry specific hires" will be joining in the coming months.
Bkstg has now refocused its headquarters in Los Angeles rather than New York, where Harnevo and Nardini were previously based.
---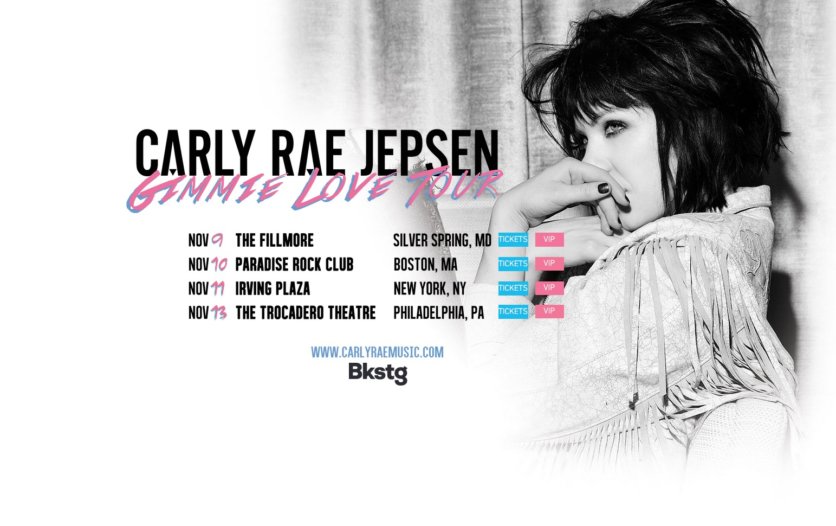 Bkstg describes itself as a 'platform where fans can watch exclusive videos, listen to music, be the first to buy limited edition merch or VIP tickets, and connect directly with other fans'.
The direct selling of VIP packages to those fans has become central to its operation.
As well as working with artists such as Little Mix and Carly Rae Jepsen, Bkstg is the official VIP partner of Justin Bieber's Purpose World Tour, which kicked off in March.
At the start of the tour, Bkstg sold VIP ticket packages which included a group photo with Bieber ($925 per person) and an individual photo with the star ($2,000 per person).
However, in late March Bieber and his team cancelled all future Meet and Greets on the tour.
Bkstg offered disappointed fans who'd bought the packages the option 'to get a full refund and forfeit your ticket, or receive a partial refund and keep your ticket'.
A subsequent petition signed by more than 2,000 people claims that the pricetag of these 'partial refunds' was '$375 (for the $925 package) and $500 (for the $2,000 package)' – although it appears likely these prices would not have been set by Bkstg.
---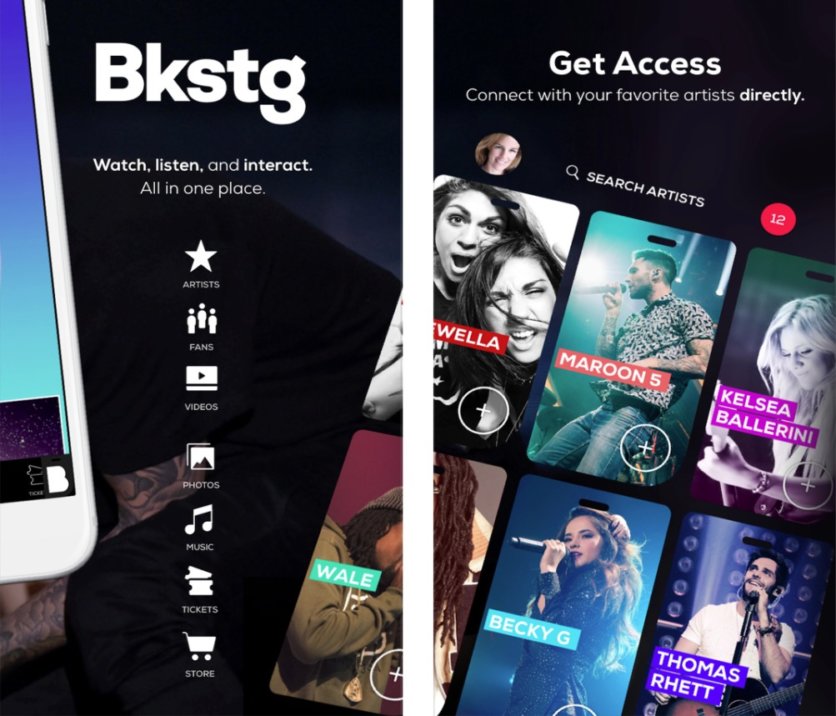 Meanwhile, Bkstg has a 1.1/5 rating on Glassdoor.com – where employees (and ex-employees) of tech companies anonymously post about their professional experiences.
One former contractor wrote last week that, on the positive side, "there are over 130 artists with name recognition on the platform" and that it "hasn't been a challenge [for Bkstg] to find investors with resources".
However, the same individual says "big players moving into social elements could easily shut down the company" and they believe it "needed to get to market sooner and make a bigger impact".
---

A former employee at Bkstg wrote on Glassdoor in late June that the idea for the app was "great" – but commented that the 'cons' of Bkstg as an employer amounted to 'nearly everything'.
They added: "Management was horrible. The two [top] execs lived in NY which meant they hardly had time to give to the LA office, which was 'headquarters'.
"There were a lot of promises made, but never delivered. There was mass confusion over the direction of the company, and the vision of the product. Management preached transparency, but failed."
---
Another former employee, writing last month, claimed they worked at Bkstg for over a year. They said: "Management employed underhand tactics internally to make the company feel less like a team-effort and more like Hunger Games."
They said: "Not enough product knowledge and a reluctance to listen to employees generally. Too much emphasis on 'fake it till we make it' and making a product that is there just to be sold to the highest bidder, rather than creating the best user experience for both the artists and fans. No strategy."
"Too much emphasis on 'fake it till we make it' and making a product that is there just to be sold to the highest bidder."

Alleged Former bkstg employee
However, it appears Bkstg did receive extra funding following its $20m starter investment.
"Extra rounds of funding would be celebrated but the elephant in the room of pay rises for the low paid workers, would never be addressed, despite us celebrating our newly acquired millions," continued the employee.
Although Bkstg did not comment on the Glasdoor comments, a spokesperson did say that the company was "hopeful with the new management team that negative posts will become a thing of the past".
[Disclaimer: MBW cannot verify that the individuals writing on Glassdoor are indeed ex-employees of Bkstg, nor that their version of events is necessarily accurate.]
---

So what's the future for Bkstg?
On the upside – and unlike Crowdmix – its app is publicly launched and impressing users; its current review rating on the iOS App Store is 4/5, while on Android it's averaging 4.5/5 from more than 1,200 users.
In addition, it sounds like extra funding has poured in on top of Bkstg's initial $20m, and its artist relationships remain promising: the Twitter profile of Justin Bieber (85.9m followers) continues to point fans towards the service.
Crucially, Bkstg also says it's making money – and that it is determined for its senior management team to gel with artists and music rights-holders.
However, the climate around 'social music' startups was nervous enough when Crowdmix went under.
For faith to be restored, Bkstg is going to have to move forward seamlessly from its management exodus – and prove to the world, as well as the music business, why it deserves to exist.Music Business Worldwide