We already know that Germany's recorded music market was up 1.8% in 2014, but now we know why: new data reveals exactly how the market managed to buck a global trend to show significant growth.
The majority of the increase in Germany's income was certainly driven by streaming, which was up 78.6% to €108m.
Indeed, as you can see in the graphs below, the idea that streaming is somehow not 'taking off' in Germany is palpably not true. This is its second stellar year of growth in the market – in 2013, revenues from the sector increased 91%.
But streaming is taking its time to challenge other formats: in 2014, streaming contributed just 8.2% of the total market – which was worth €1.48bn – with less than half the contribution of downloads.
Because of these streaming gains, digital music contributed €371m to the German recorded music industry in 2014, up 13.1% and now accounting for 25% of the overall business.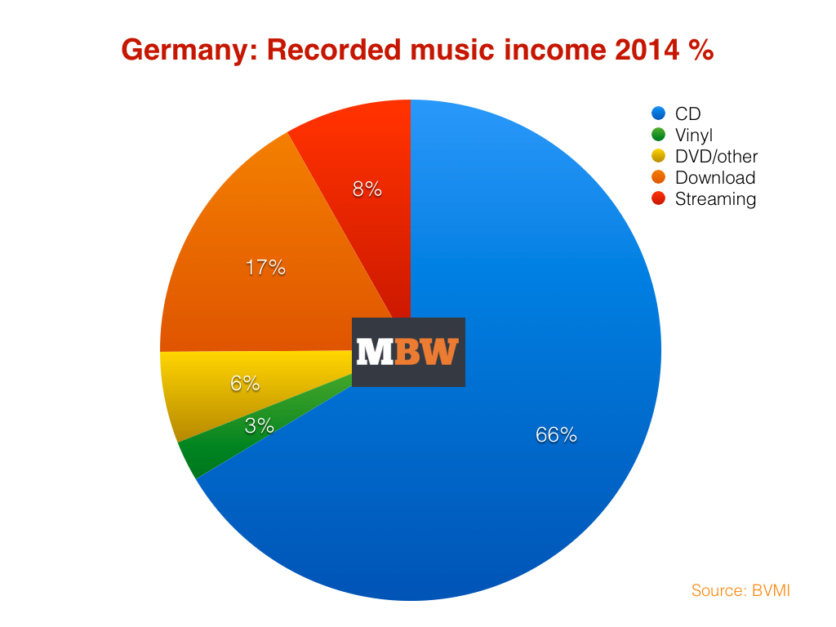 Losses in downloads were less severe than those seen in other countries. Singles downloads fell by 7.4% to €100m but album downloads dropped by just 1.2% to €145m.
Combined, that means the German audio download market in 2014 declined by just 3.9% to €245m – representing over double the income generated from streaming.
The story of the year in Germany, though, was that negligible fall in CD sales.
As other countries – particularly Scandinavia – adjust to double-digit declines in CD sales, Germany's market stood very steady, down just 2% to €985m.
Combined with a 33.4% bump in vinyl sales – to €38m – plus a good performance from DVD/Blu-Ray, the overall physical music market in Germany remains a billion-euro concern, and fell by just 1.5% in the year.
[Pictured: David Guetta, who topped the singles chart in Germany for no less than 11 weeks combined in 2014, despite income from international acts falling 18% to €399m. Revenues from German artists shot up 16.6% to €556m]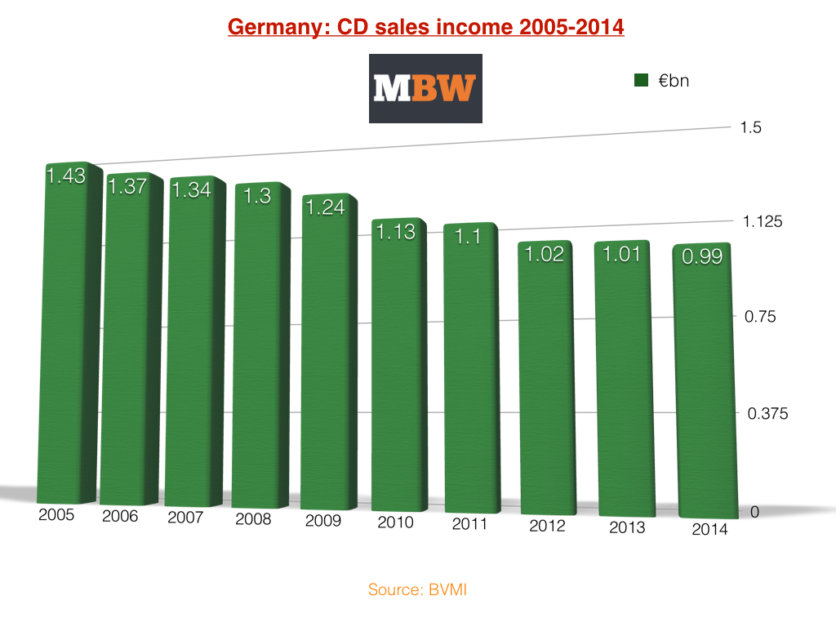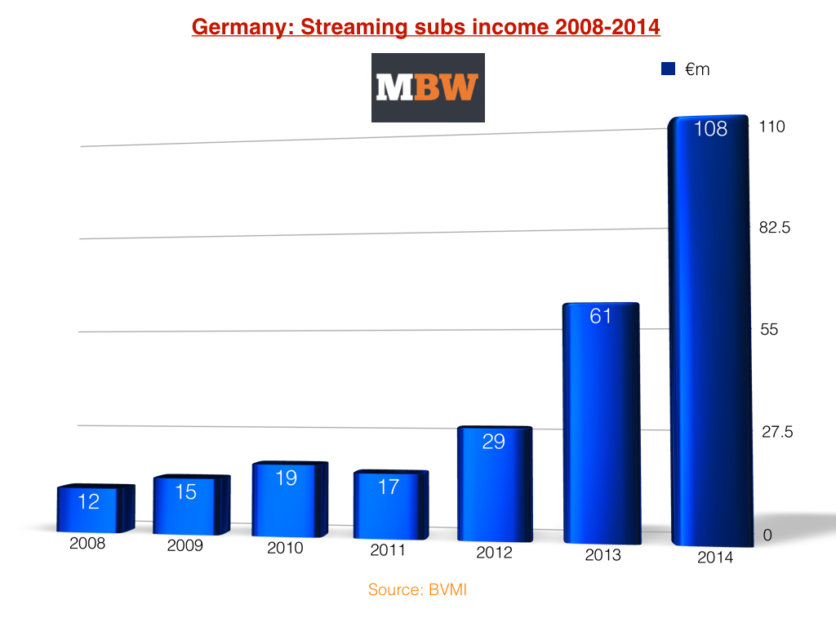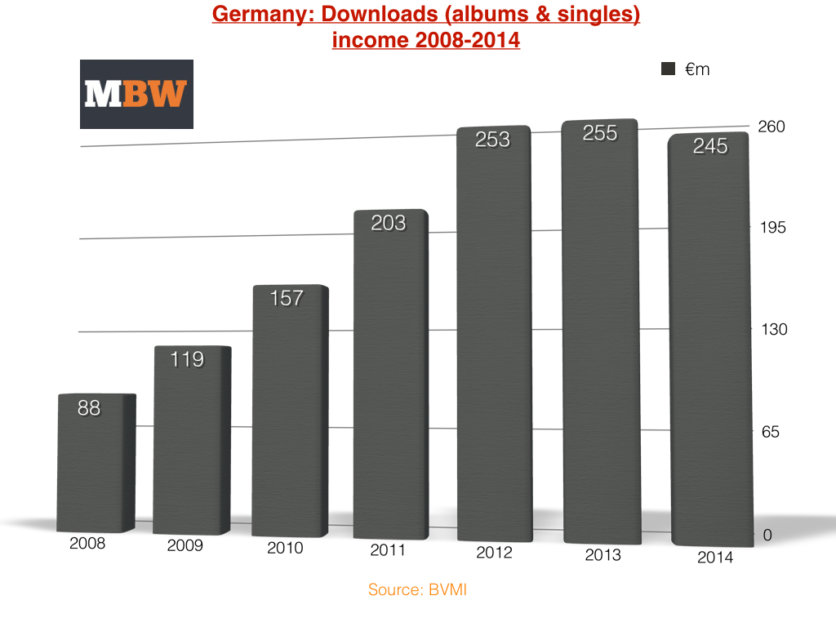 Music Business Worldwide