The number of CDs sold in Finland in the first six months of 2015 was slashed in half – but thanks to streaming, the total market's income still managed to grow… slightly.
According to IFPI figures analysed by MBW, Finland's total recorded music revenues grew 0.5% year-on-year compared to the same period of 2014, from €15.04m to €15.12m, with streaming the star performer.
Subscription streaming income grew 39.9% from €6.4m to €8.95m.
However, revenues from ad-funded streaming (including YouTube) actually dipped in H1 2015, down 4.9% from €1.05m to €1.0m.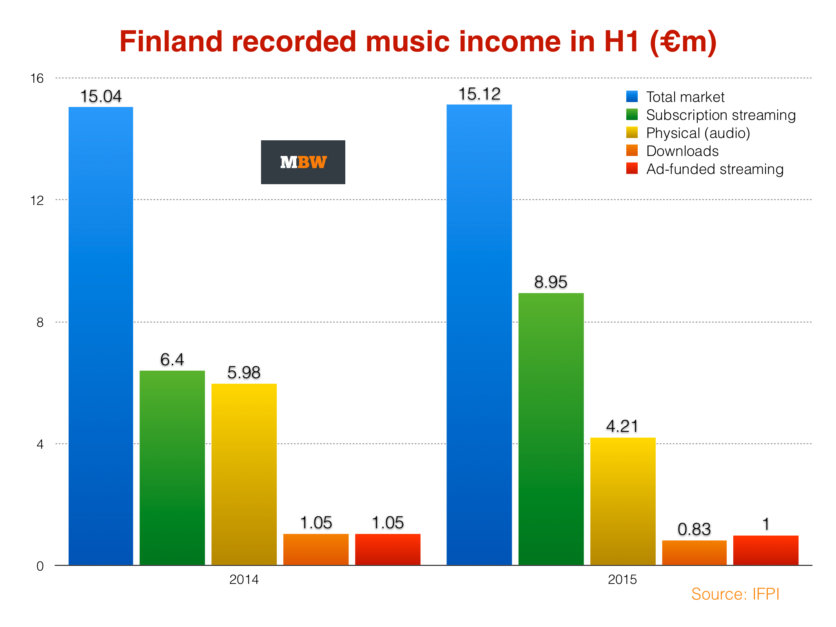 Download income tumbled 21% to under €1m for the first time – €827,937 – with digital albums falling 17.6% (to €436,276) and digital singles falling 25.9% to €382,088.
But the biggest fall of all came on CD.
The total value of the physical music market in Finland in the first half of 2015 was down 29.6% to €4.21m from €5.98m in H1 2014. This figure incorporates sales of CD and vinyl.
In unit terms, vinyl sales fell 31.1% to 33,594 in the six months, but CD suffered even harder – down 48.5% from 951,986 (H1 2015) to 490,481 (H1 2014).
Total physical unit sales therefore dropped 51.3% in the period.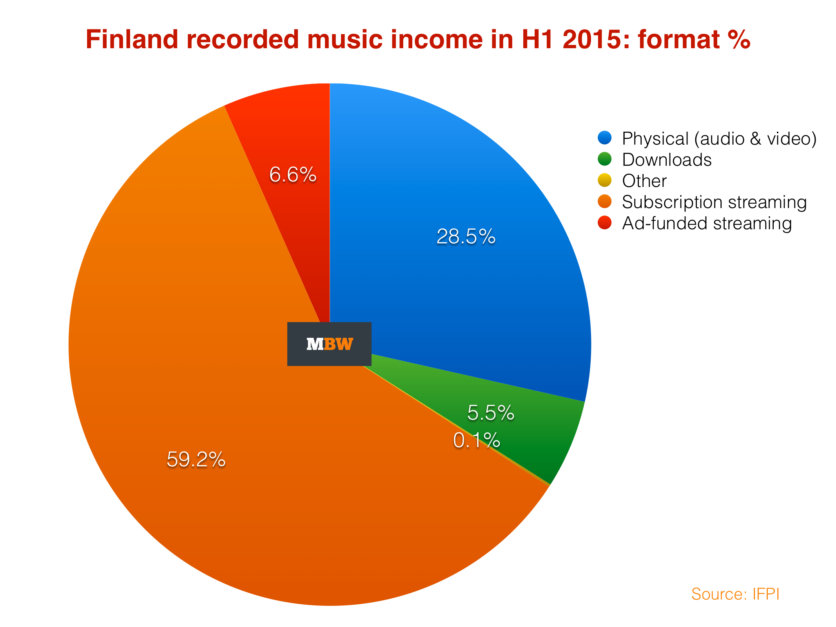 Although the market saw growth, it's worth noting that it comes after heavy falls: in the 12 months 2014 Finland's recorded music income dropped by 14% to €35.9m.
As recently as 2004, its annual income was above €100m at €110m. In 2012, that figure had fallen to €42.2m.
In market share based on income in the first half of 2015, Sony Music was the biggest record company in the territory with 33.9%, ahead of Universal on 32%. See the graph below for more.
According to the IFPI, Finland is the world's 25th biggest recorded music market overall.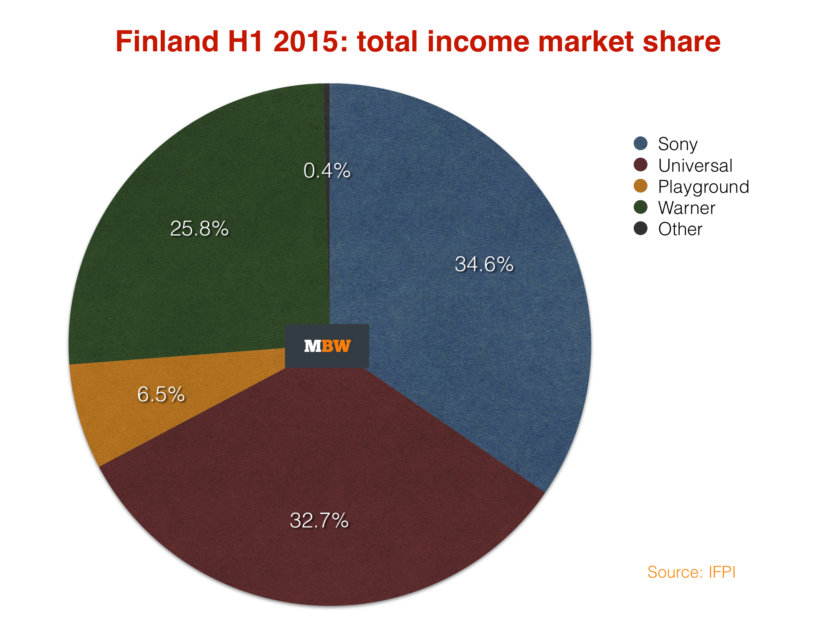 [Pictured: the sleeve to Major Lazer & DJ Snake's Lean On, a No.1 hit in Finland for three weeks earlier this year]Music Business Worldwide