The income of Canada's recorded music market dipped 2.5% in 2013, according to new stats from local trade body Music Canada.
As you can see in the table below, the country's digital market value leapt up 10.4% to $216.3m (CAN).
However, this couldn't offset a 15.1% nosedive in the value of Canada's physical music market, which now stands at $179.7m (CAN).
Ad-supported streaming services are bringing in more money than subscription-based platforms, but the value of both jumped hugely in 2013, despite Spotify not yet entering the territory.
Eminem's The Marshall Mathers LP 2 was Canada's biggest-selling album in 2013, according to Nielsen Soundscan, with 242,000 units sold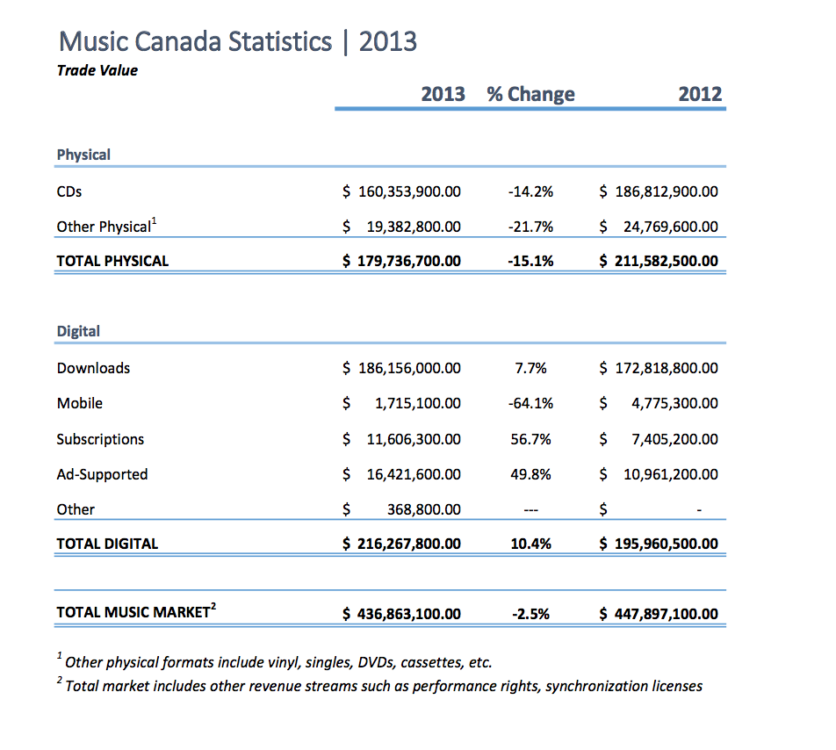 Music Business Worldwide