Top execs at Universal and Warner will be watching Vessel's progress very closely this week, after they pledged to give the subscription service – which launched yesterday – exclusively 'windowed' content before they release it onto Google's video platform.
Vessel launched in beta in January, but is now open to the public.
A free sign-up will get users access to non-exclusive content, including a host of Vevo videos from major artists such as Taylor Swift, Justin Timberlake, Adele and Pharrell Williams.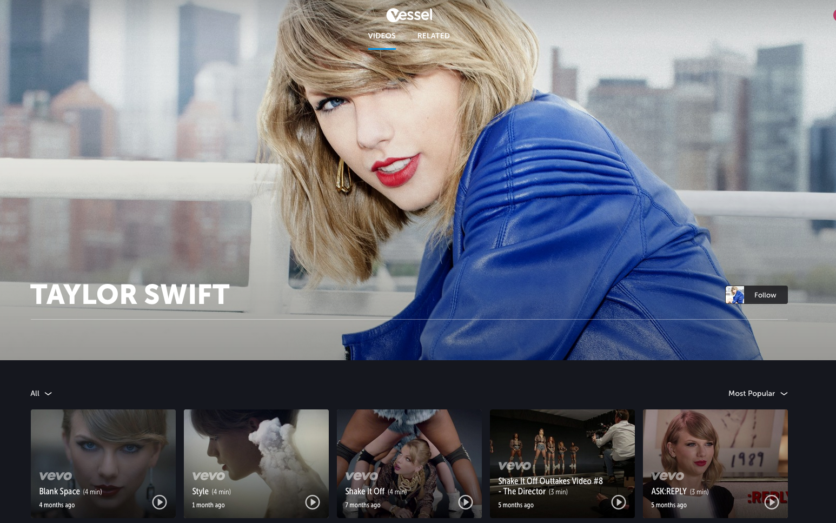 But Vessel's key point of difference – and the reason Warner and Universal have ultimately licensed the service – is its subscription tier.
For $2.99 a month users can get access to new videos that are otherwise unavailable for 72 hours elsewhere. (At least, that's the idea; exactly how 'exclusive' these videos remain when YouTubers are very happy to continually rip and post copyrighted material remains to be seen.)
Funnily enough, Vessel's first trick to increase its subscriber numbers takes a leaf out of Spotify's freemium book.
"Vessel bodes well for other companies investing in content distribution – whether it's Apple or Spotify."

Lucian Grainge, UMG
Not only can any user enjoy free access to Vevo videos for nowt, but premium subscribers who sign up in the first 72 hours of Vessel's launch (ending tomorrow) will get a year's subscription gratis.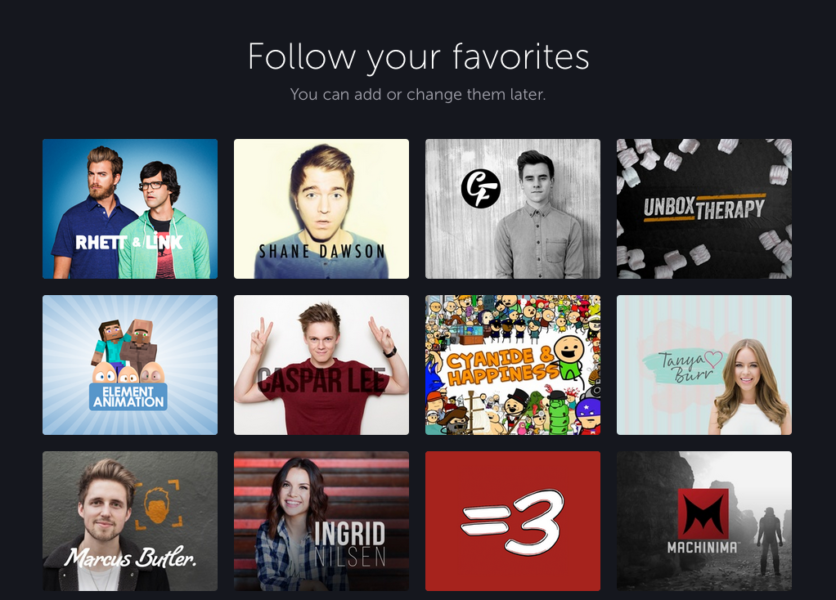 Vessel, which has been built by former Hulu CEO Jason Kilar, has launched with 170 launch partners, including BuzzFeed, Machinima, Time, the New York Times, Funny or Die and TED.
Its artist offering isn't all pop megastars, either – the most recently-posted artist channels on the service come from Evergreen Terrace, Palisades and Angus Stone.
At Code/Media in February, Lucian Grainge said: "I think [Vessel] is great. The rationale? We create competition within the market.
"It's another example of what I care about, which is experimenting… for our artists, to create different ways to monetise their work and for us to capture the value in our investment."
He added: "I think it bodes well for all the other companies that are investing in content and content distribution; whether it's Apple, Spotify, Deezer, Google or YouTube. I hope it's successful."
At launch yesterday, Kilar and his Vessel co-founder Richard Tom said: "When we started Vessel, we believed this was a unique moment in online video. Technology has opened a world of possibilities for video delivered over the web.
"We started this journey because we saw those possibilities and had a vision for what online video could be."
YouTube boasts in excess of a billion monthly users, visiting a free ad-supported site.
That could all change, of course, when YouTube publicly launches its paid-for Music Key subscription service – thought to be arriving early this summer.
Vessel's promise to creators
Rights-holders earn 60% of subscription revenue on Vessel, allocated based on their monthly share of minutes spent watching videos.
On top, they receive 70% of all advertising revenue generated against their content – a favourable number compared to YouTube's 55% rate.
Kilar estimates that creators earnt approximately US $50 for every 1,000 views their videos generated while in the subscription beta period.
In addition, rights-holders are believed to earn somewhere between $5 and $10 for every user they convert into a paying subscriber.
Music Business Worldwide